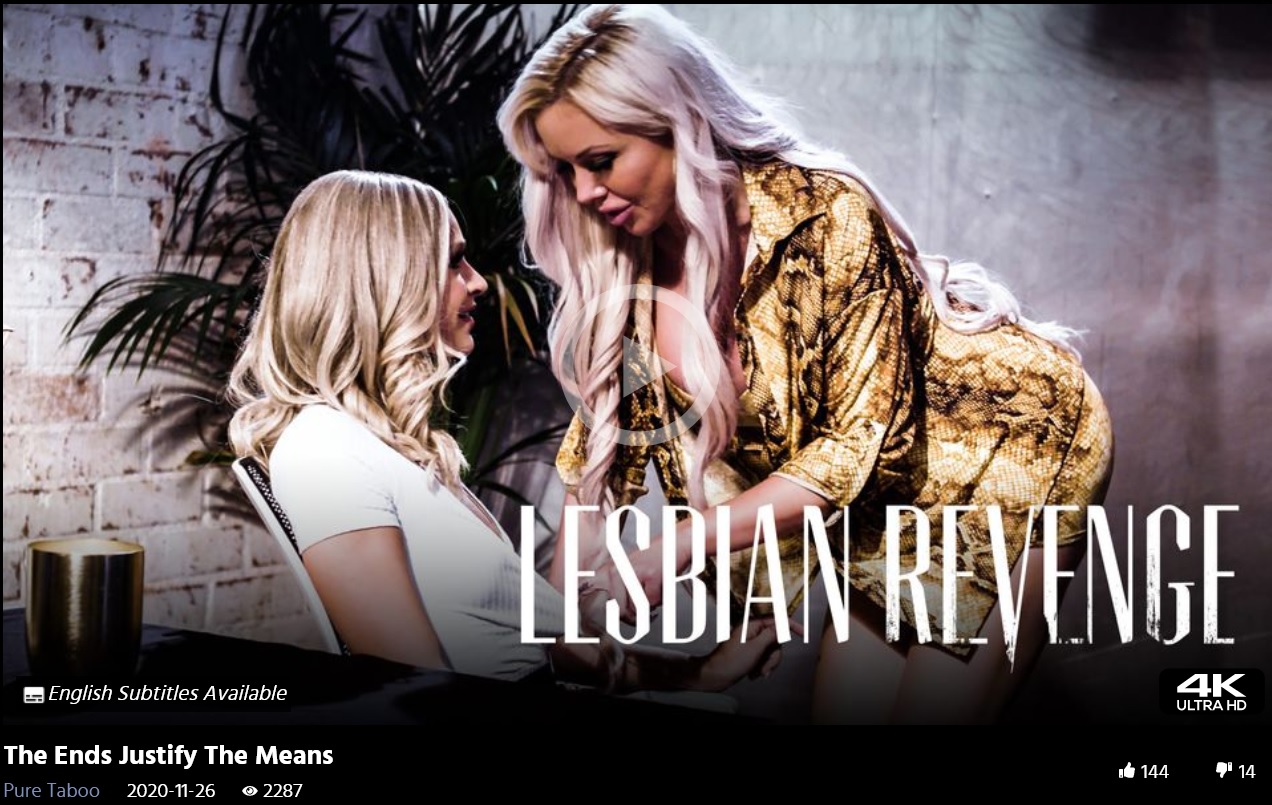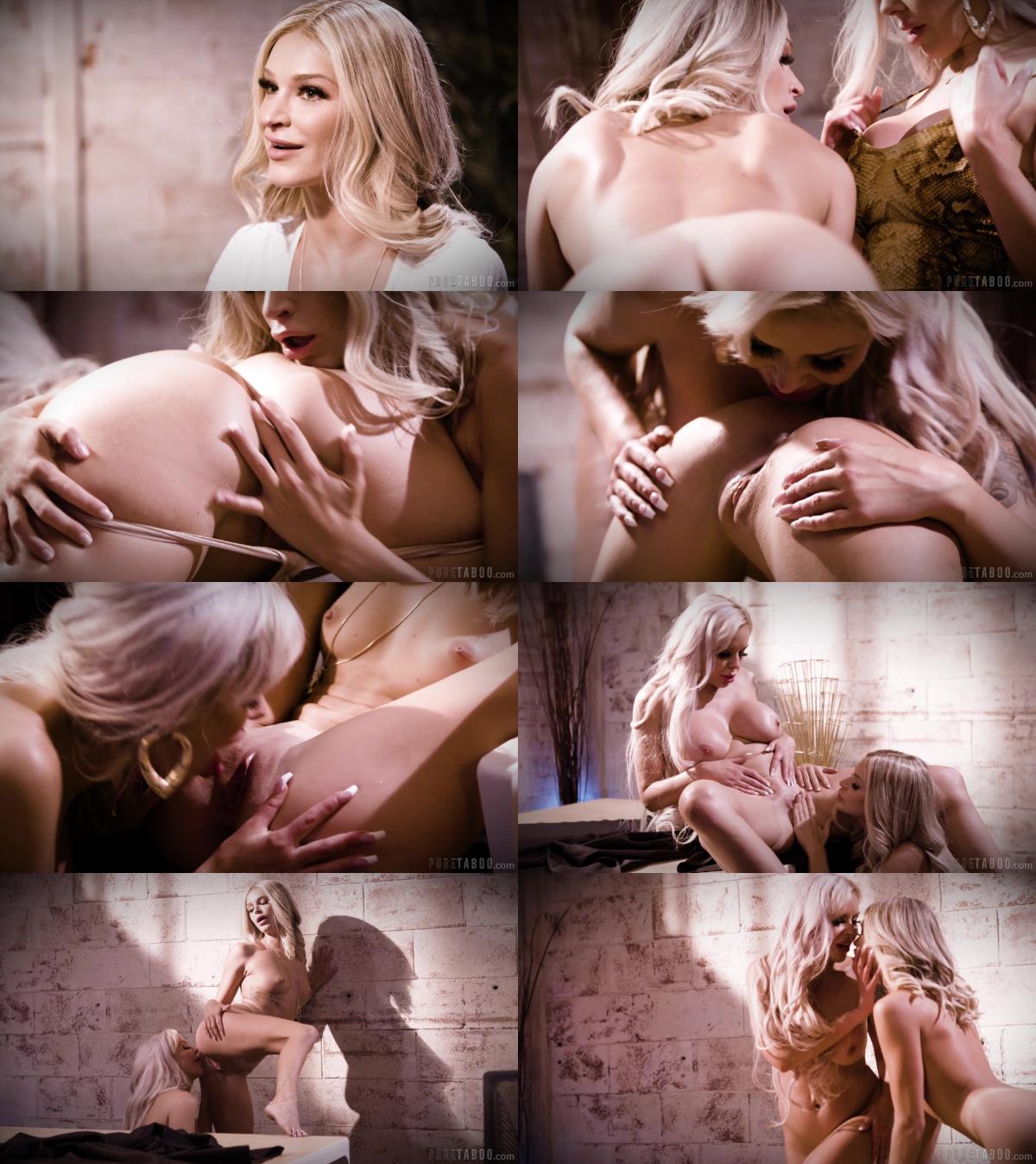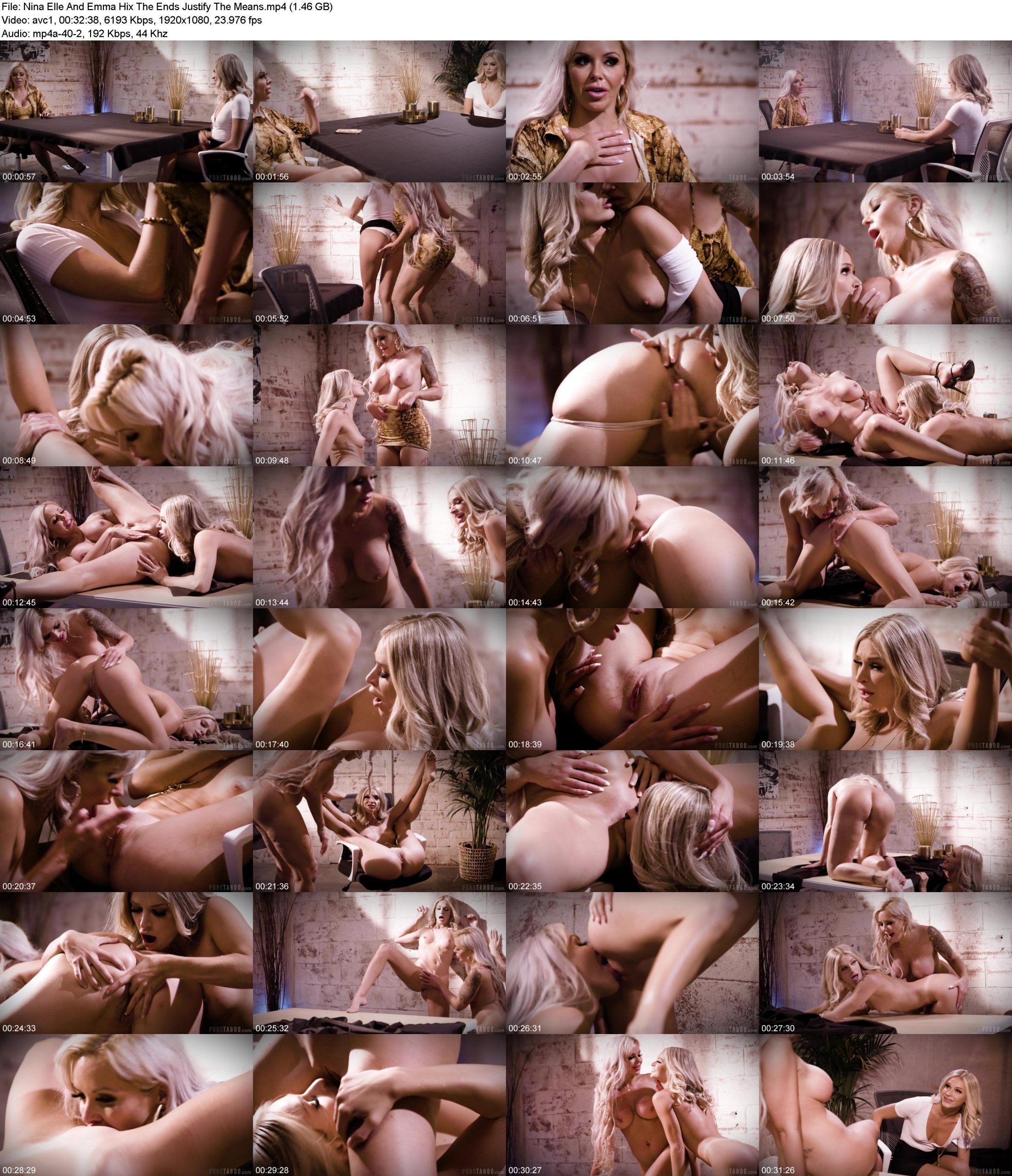 THE ENDS JUSTIFY THE MEANS
Woman Seduces Egomaniac Boss For Mysterious Purposes
Vanessa (Emma Hix) is on a mission. When she arrives at Miranda (Nina Elle)'s office for a job interview, she is ready. She needs to ace this interview not only for herself but her mother.
Miranda is a cold, heartless, and self-absorbed boss. As Vanessa is interviewed, Vanessa tries to sell herself to get close to Miranda. Even if she doesn't actually have the experience needed for this job, Vanessa shows how eager she is and how willing she is to do ANYTHING. Miranda is impressed and gradually lets her guard down… which is EXACTLY what Vanessa needs.
You see, Vanessa's mother used to work for Miranda and was wrongfully let go. Vanessa is determined to find out exactly WHY Miranda terminated her and get proof to go along with it. She needs to avenge her mom and anyone else who has ever fallen victim to Miranda's selfish ways.
But when Miranda ends the interview too soon for Vanessa to get anything concrete, Vanessa goes all in. Without missing a beat, she offers her body to Miranda to seal the deal. Miranda's true colors show through as she readily accepts the condition, eager to get a taste of Vanessa's sweet pussy…
Little does Miranda know, she's just walked straight into Vanessa's trap.
tags:lezdom,lesbian domination porn,submission,humiliation,blackmail,secduction,facesitting
Duration: 00:32:38 Resolution: 1920×1080 Format: MPEG-4 Size: 1.46 GB
Download – Nina_Elle_And_Emma_Hix_The_Ends_Justify_The_Means.mp4