The Cougar And The Catfish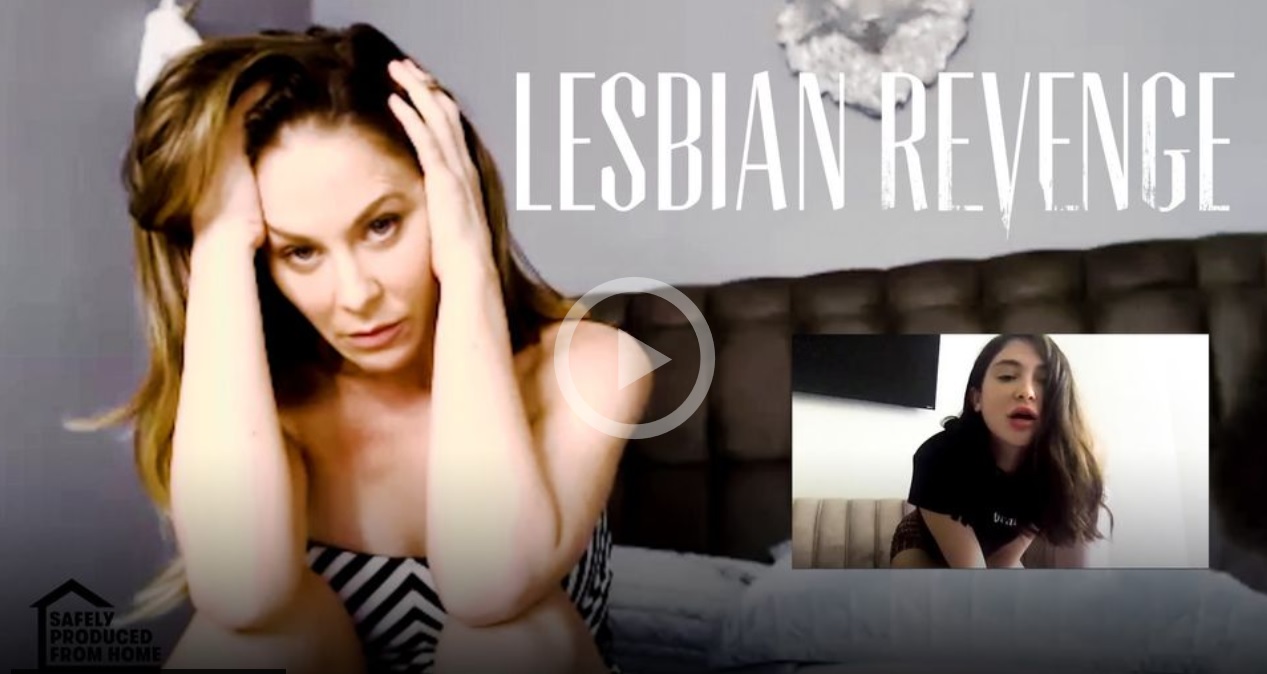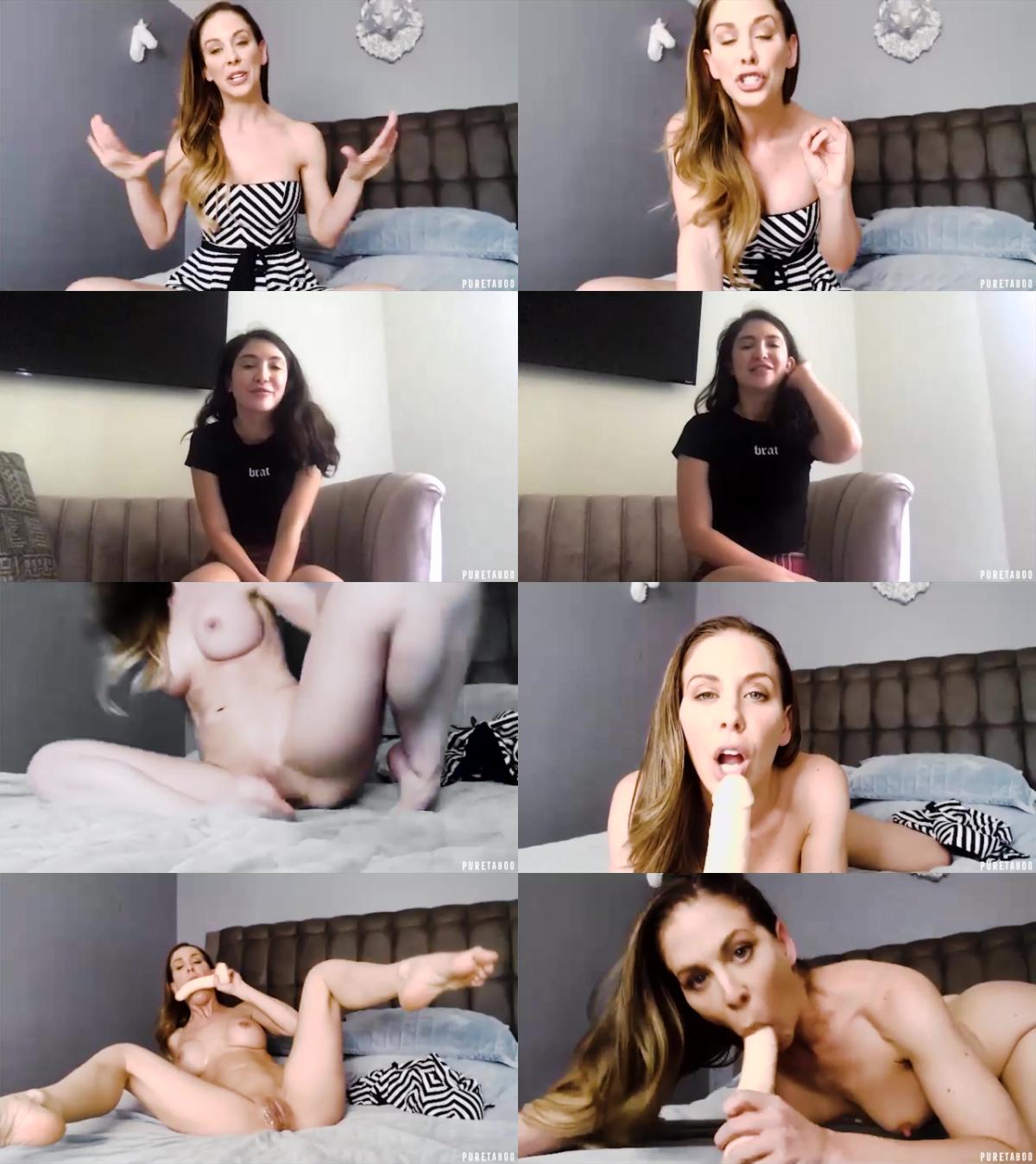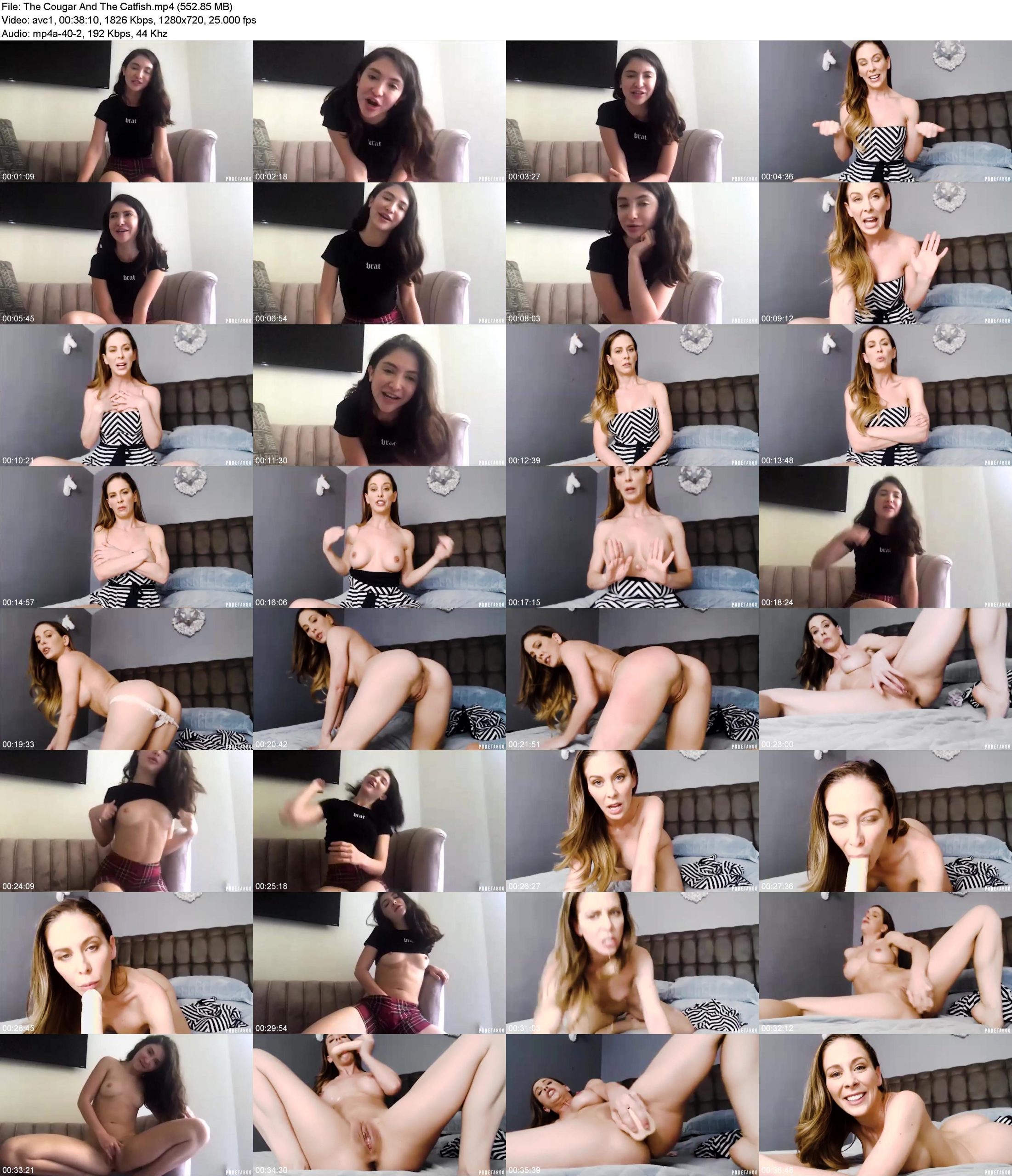 THE COUGAR AND THE CATFISH
Cheating Cougar Girlfriend Is Catfished And Punished By Boyfriend's Daughter
SCENE OPENS on a video call between Rachel (Cherie DeVille), and 19-year-old Lexi (Jane Wilde). Lexi seems to be a bit shy. She thanks Rachel for agreeing to do a video call to get to know each other face to face before hooking up. She wanted to be sure that Rachel's profile was the real deal, it seemed too good to be true! Rachel is confident and sultry as she boasts she's indeed VERY real.
As they chat, Lexi starts playfully probing into Rachel's sex life and Rachel admits that she's only interested in women sexually. She's interested in men up to a point and finds them only useful for things like money. Men can never satisfy her the way a woman does. The only reason she would ever date a man is for his pocketbook.
When Lexi probes Rachel for more details, Rachel explains that she is dating a man – but he's nothing more than a convenient source of income for her. Lexi asks if Rachel loves her boyfriend and Rachel says of course not, she's not even ATTRACTED to him. He even has a daughter she's never met and never wants to – she's not interested in 'messy details' like family or commitment.
Lexi then drops a bomb on Rachel – SHE'S the boyfriend's daughter. She KNEW something was going on, which is why she catfished Rachel to get the truth.
And now that Lexi knows what kind of a person Rachel really is, her revenge is just beginning…
Categories
Big Tits Masturbation Natural Tits Teen MILF Toys Older / Younger Lesbian
tags:lezdom,lesbian domination,lesbian blackmail,submission,overpowered,stepmother,stepdaughter
Duration: 00:38:10 Resolution: 1280×720 Format: MPEG-4 Size: 552.85 MB