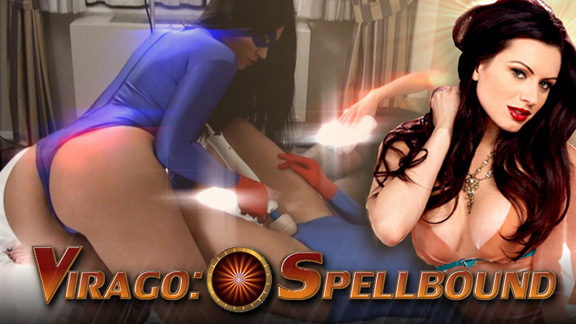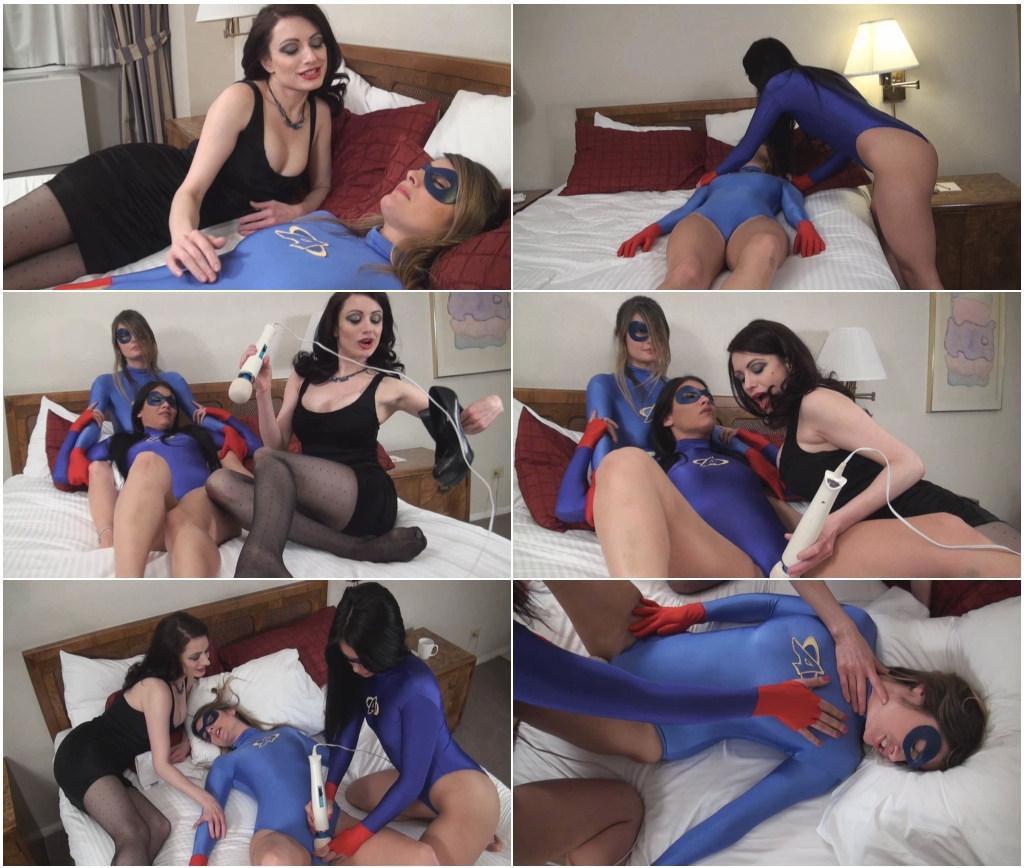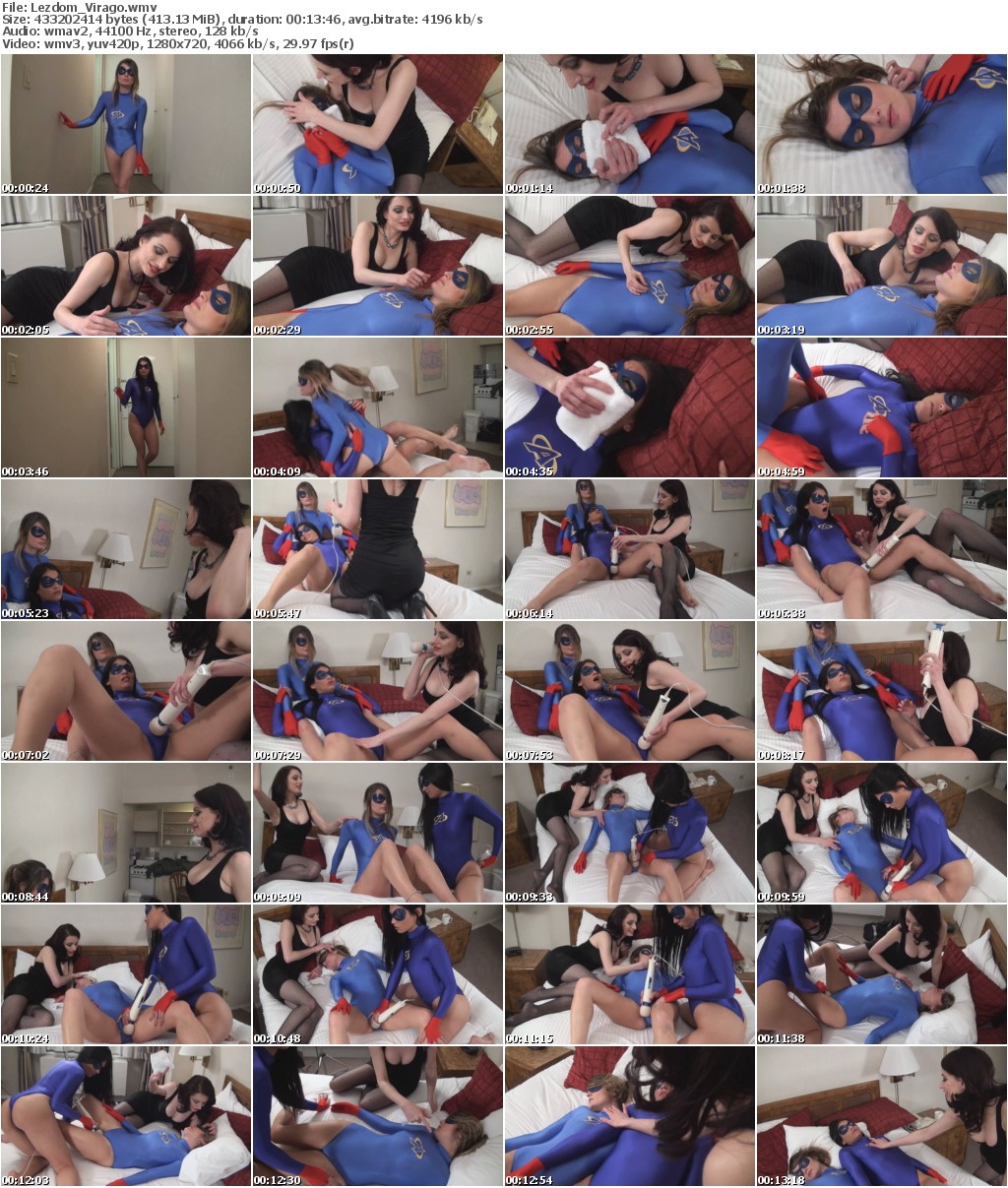 Blue Angels Jade and Tina are on the hunt for the elusive villainess Mistress Virago. They have lost half their uniforms in their journey…but press on to Virago's lair. Once inside they decide to split up and search for her.
Blue Angel Tina is first to find her inner sanctum…she is soon ambushed by Virago with an entrancement formula laced cloth. Tina struggles to fight the effects but soon is sent off to dreamland. Virago taunts the sleepy superheroine with her plans to capture her crimefighting partner. She sets an entrancement spell upon Tina and wills her to help in subduing her Blue Angel sister. "Yes, Mistress Virago", Tina obediantly complys. Virago then leaves Tina lying in wait.
Blue Angel Jade enters the lair to find her partner asleep on the bed. She tries to wake her. when suddenly Tina snaps to life and wrestles Jade down to the bed as commanded by Virago. The evil mistress enters to finish Jade off with the sleepy rag.
When Jade awakes, she finds herself held in place by Tina from behind with Virago looming in front of her spread legs with her new Orgasmatron device. Virago then places the buzzing tool against Jades pussy as the defiant Blue Angel vows not to submit. Virago assures her that the Orgasmatron will live up to it name and make Jade surrender to her bidding. Jade tries to resist… but is soon begging for release. "May I cum, Mistress Virago?", she pleas and Virago allows it. Jade has a mind numbing orgasm in the arms of her captivated partner.
Virago then hands the Orgasmatron device over to Jade to use against her Tina which she gladly does. Tina is driven to a powerful forced oragasm…and before she can fully recover, the sleepy rag if applied again and she drifts off. Virago then instructs Jade to lay down beside her slumbering partner and she too gets a a face full of the sleepy cloth.
With the dynamic duo napping on her bed…Virago is ready for her big night on the town at the Mayor's Inaugral Ball.
Fans of Virago and barelegged/barefoot heroines rejoice!
tags:superheroine,superheroines,lesbian domination,lezdom,stroyline,froced orgasm,submission,humiliation,super hero, super heroines ,hitachi
Info :
Size: 413.13 MiB
Duration: 00:13:46
Resolution : wmv3, yuv420p, 1280×720, 4066 kb/s, 29.97 fps(r)
Format: WMV