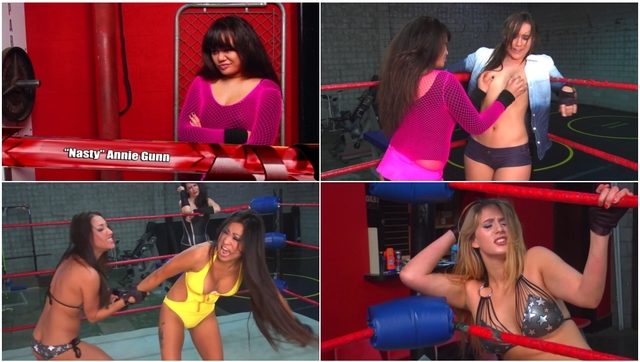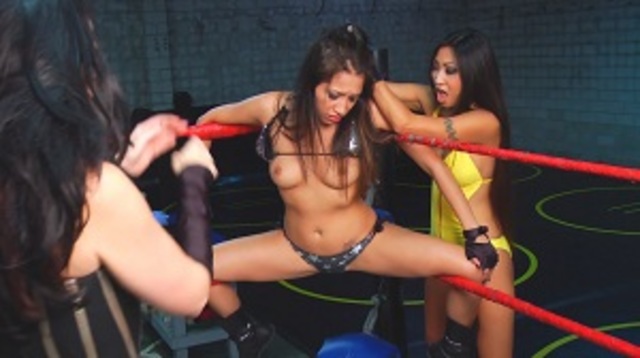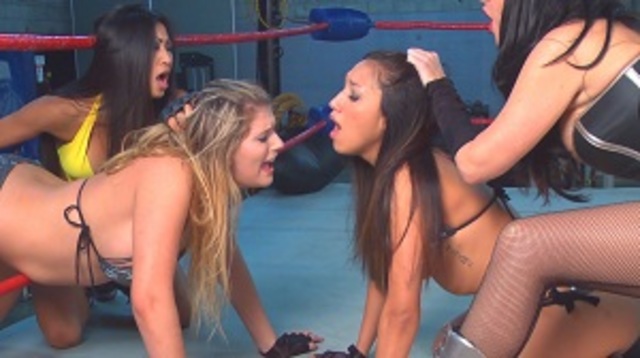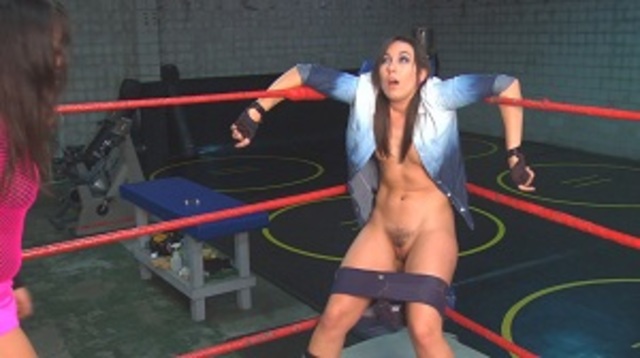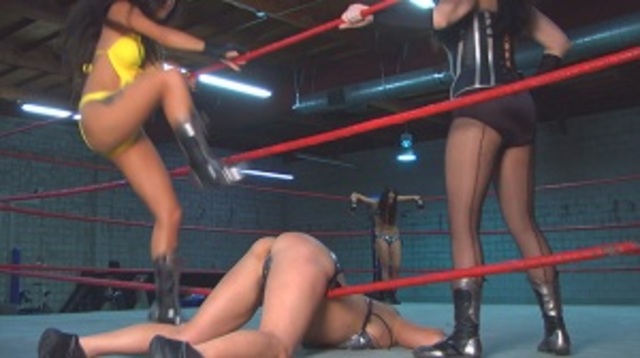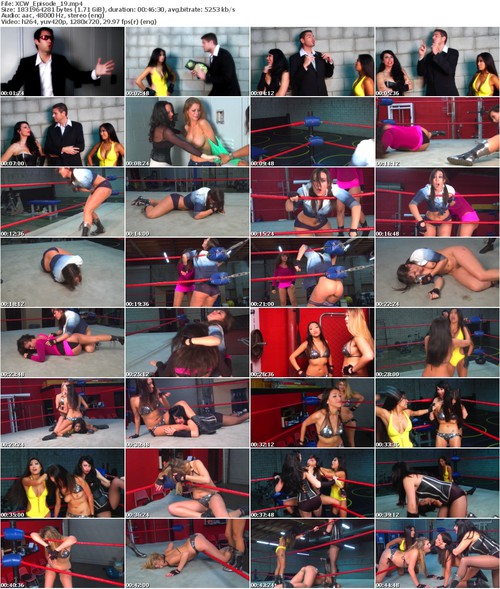 Not long ago the Marquise and company viciously attacked and ravished the XCW Champion, Emily "The Assassin" Addison, in the locker room. Emily was so humiliated by this attack that she quit the X Club altogether! Desperate for a main event, General Manager James Jackson promised Nina Kwan a future title shot if she would wrestle that night.
Now both the Marquise and Nina Kwan are demanding satisfaction! Both claim a right to the now-vacant XCW title. So James decides to put these two hell cats in a tag match–on the same team! The Marquise and Nina are amused when they find out their opponents will be the well-known cream puffs, Vicki Chase And Ashley Rose! But will they be able to work together well enough to win this match? Or will they tear each other apart instead? OR will they just utterly DESTROY the two good girls in yet another show of XCW brutality?
Before that main event, however, we have newcomer Sinn squaring off against one of the most twisted and sadistic wrestlers in XCW, "Nasty" Annie Gunn! Sinn fares well at first, but soon Annie's dirty tactics render the big booty country girl completely helpless! Watch as Annie demolishes the southern girl! Will Sinn be able to rally, or will her debut match be one of total humiliation?
Included in this thrilling episode:
Prostyle wrestling, brawling, lots of low blows, stomach punches, wedgies, spanking, stomps to the back and ass and crotch, head slams, rag dolling, shattered dreams knees to the pussy, humiliation, KOs, two-on-one beatdowns, kissing, stripping, and much more!
Starring:
Sinn Sage, Vicki Chase, Ashley Rose, Annie Cruz, Nicole Oring, Rifferus, and Diana Knight!
Info :
Size: 1.71 GiB
Duration: 00:46:30
Video: h264, yuv420p, 1280×720, 29.97 fps(r) (eng)
Format: MP4
[content_protector password="CAPTCHA"]Download – Lezdom_XCW19.part1.rar
Download – Lezdom_XCW19.part2.rar
Download – Lezdom_XCW19.part3.rar
Download – Lezdom_XCW19.part4.rar
[/content_protector]