Natashas Bedroom – Racing Against The Clock JOI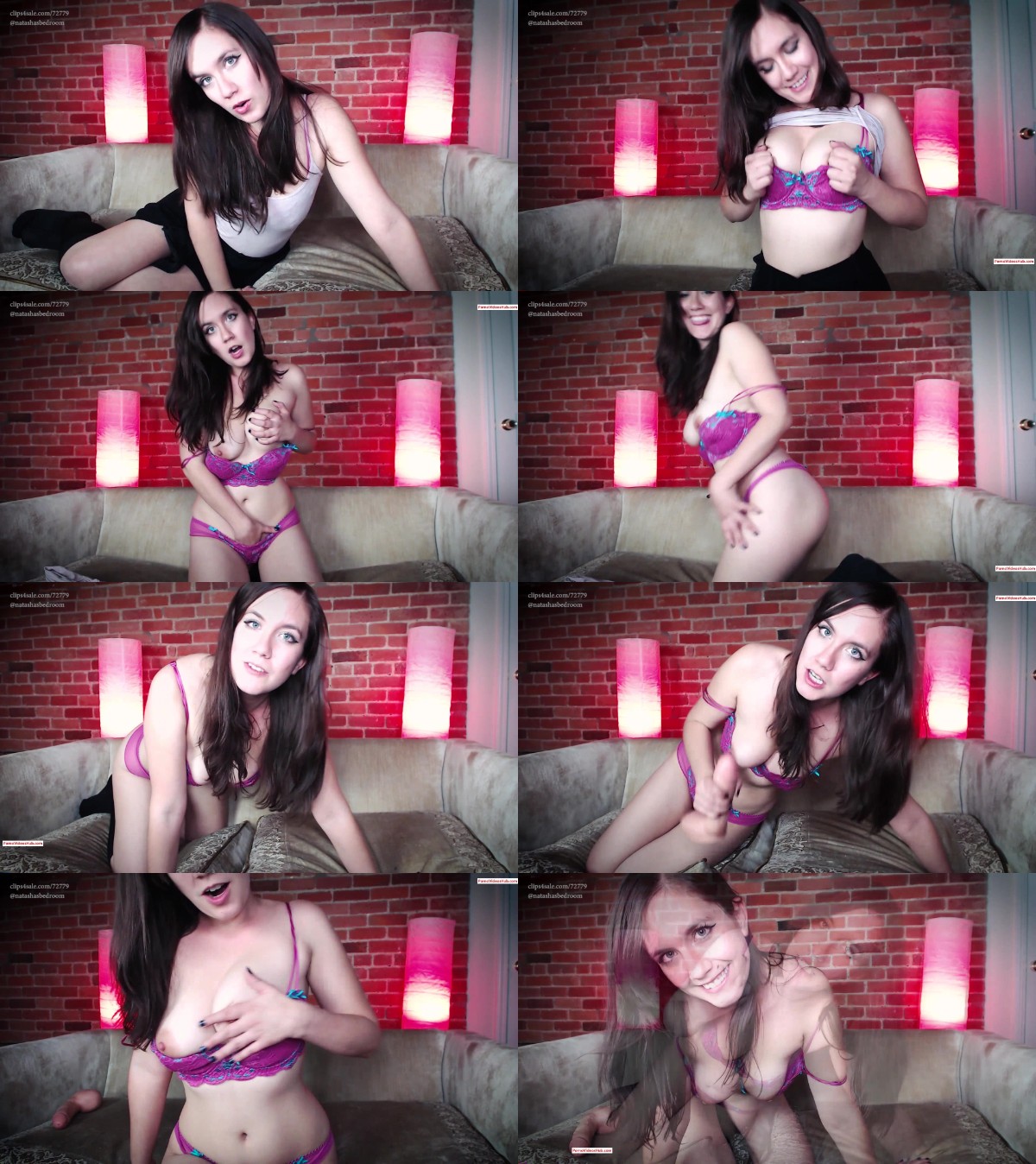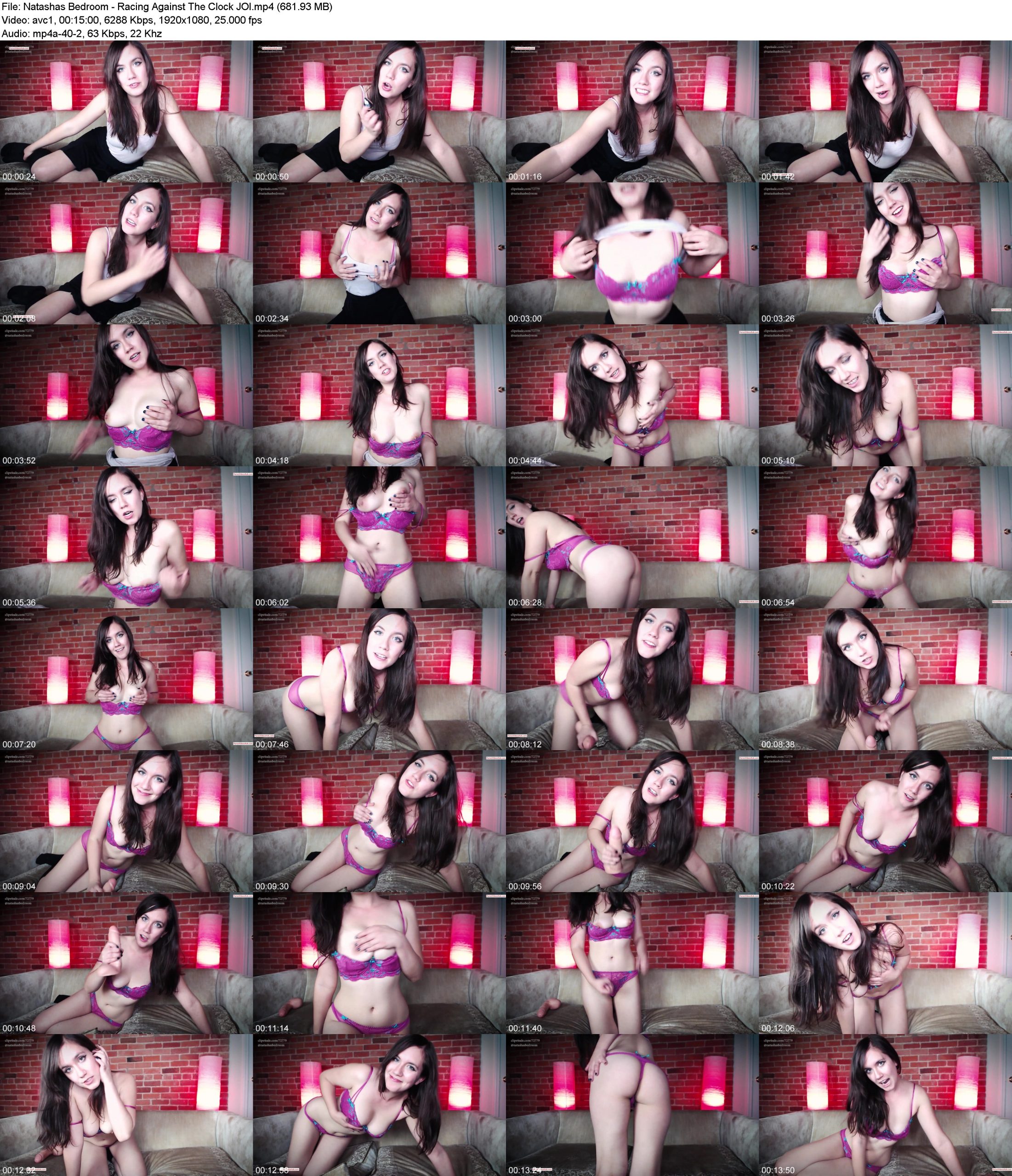 As much as you love jerking for my clips, you're still the only who's ultimately in control of your cock. You can resist me at any time you choose. So prove it.
This game is simple, really. All you have to do is last five minutes without getting hard. I'll do my best to undermine your self-control, stripping for you, showing off my sexy new bra and panty set, and sweetly enticing a rush of into that eager cock of yours. You can look away or close your eyes at any time you choose – just don't get hard!
If you win, you'll reap an orgasmic reward. If you slip up and find yourself with another raging boner, you'll have to pay the price with that tight asshole of yours. It'll involve a buttplug and a dildo.but you don't have to worry about that, because you're definitely going to win this game, right? Haha, we'll see about that!
edging games, jerk off instruction,tease& denial,joi games,anal masturbation instructions,forced bi,sissy training
Duration: 00:15:00 Resolution: 1920×1080 Format: MPEG-4 Size: 681.93 MB
Download – Natashas_Bedroom_-_Racing_Against_The_Clock_JOI.mp4