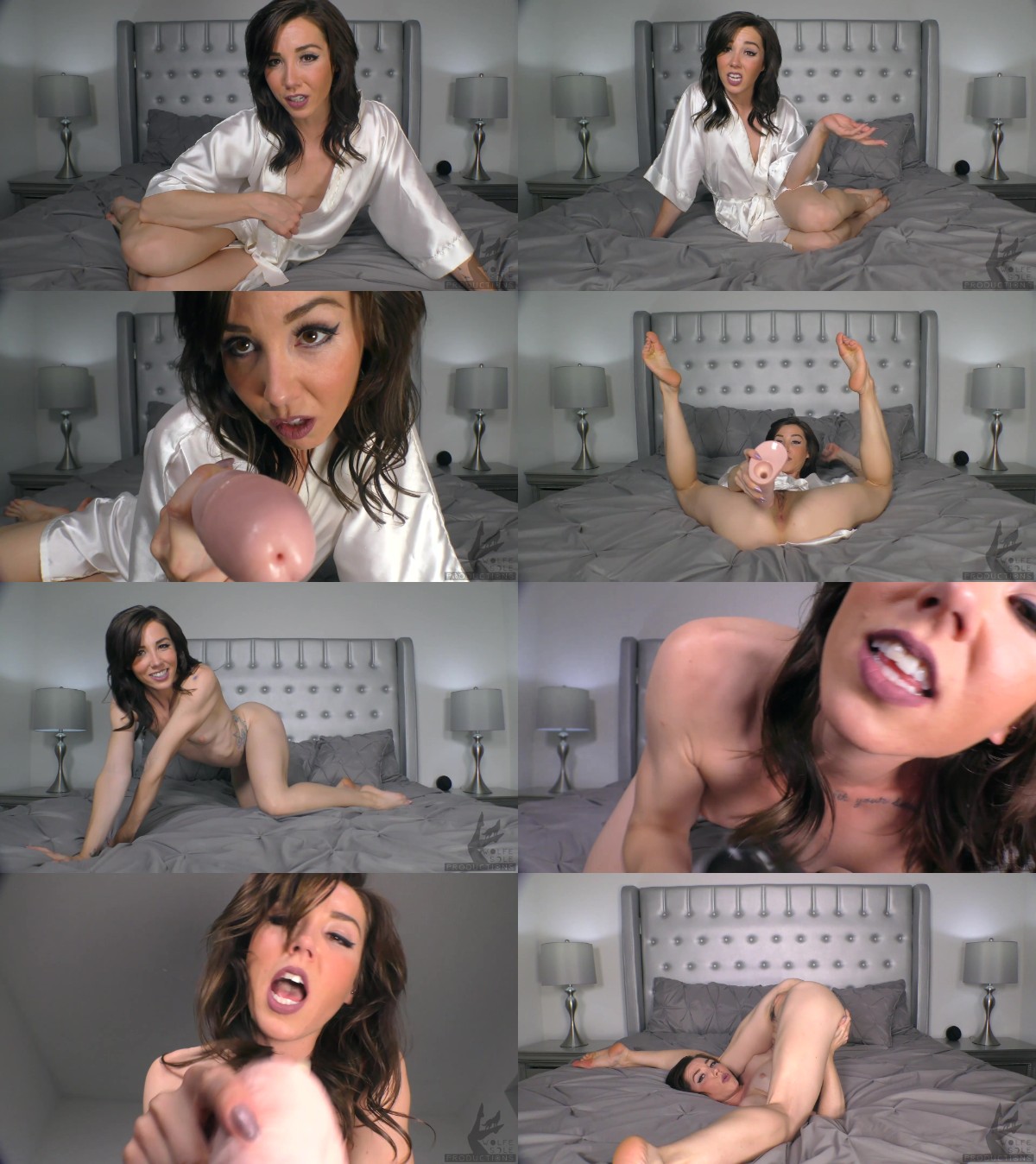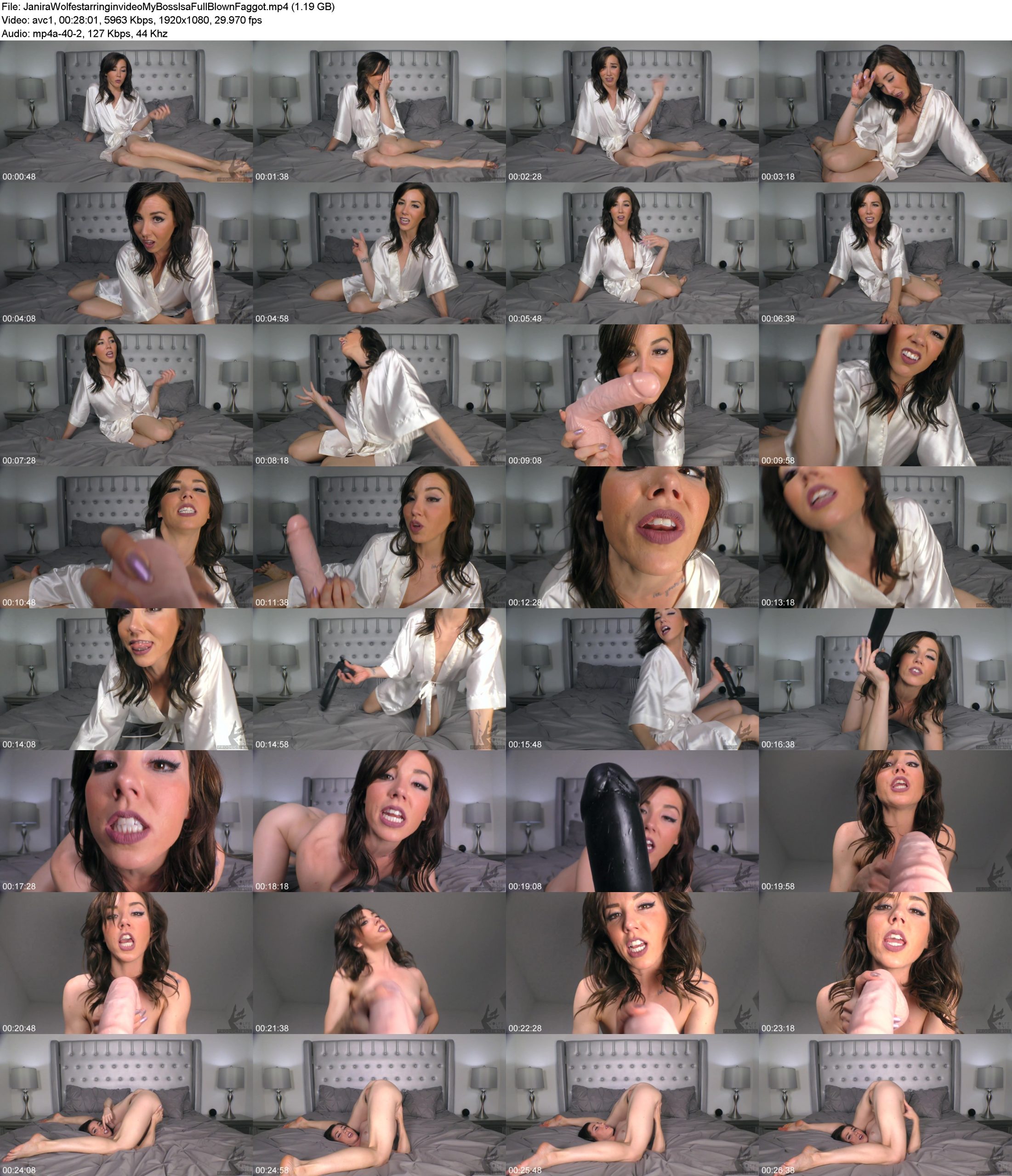 You're the big boss at your company, and while you don't typically socialize with your subordinates, you sometimes find yourself talking to this one employee of yours, Janira Wolfe. Actually, a few weeks back at a company party, you were a bit tipsy, and ended up disclosing to Janira something you've never even said out loud before… the thing you would hands down call your deepest darkest secret. You told her that you "think [you] might be into guys". At this point you really wish you had just kept your mouth shut, because she will not let it go. She hasn't told anyone or anything, she just keeps insisting that she's well submerged in the "LGBTQ community"…whatever that means… and says that if you come by her place after work sometime she'll help you through your sexual identity crisis. Tonight, you've finally decided to see if she really does know how to help you, so after work you head over to Janira's place…
After several drinks, you're finally starting to loosen up and think that you might be able to talk about this big secret of yours, so Janira coerces you into her bedroom, insisting that the environment in there is better for such conversations. Then, once in her bedroom, Janira tells you to take off all of your clothes. You resist at first, honestly embarrassed by your body, but you're beginning to trust Janira more and more, so you do as she says and strip completely naked. Then, just as you feared, your employee laughs at you! Although you've been pretending to be straight all these years, you've never actually let a woman see you naked before, and you have never been more grateful for that than you are in this moment as Janira laughs at your grossly insufficient dick.
The good thing is, however, that now Janira knows for certain that you are not just "into guys", you are a full blown faggot! She explains to you how body and dick size are very indicative of a person's sexual orientation. Specifically, people like you, with tiny little dicklets that could never penetrate, let alone pleasure, a person, are faggots, only meant to be receivers of dick. It makes so much sense! Janira continues to explain that obviously not all gay men are faggots. There are also the alpha gay men… like the ones who will be fucking you from now on!
You're started to feel a little sick, but Janira seems very excited to have uncovered this very important identity of yours, and to now help you with the next steps. She starts talking about making you grinder account so you can start meeting men… but before you can do that you have to make sure you're ready for them! Men are very horny, of course, especially gay men with big cocks… so it's imperative that before you go on any dates you are prepared to suck and get fucked like the best of 'em! And lucky for you, Janira is prepared to start training you to do so right now!
Buy the clip for the sensual, dominant, humiliating POV slut training experience, including elements of small penis humiliation, anal masturbation instruction, cock worship, throat training, anal stretching, BBC, interracial, ass to mouth, hands-free-orgasm, cum eating instruction, and repeated use of that taboo trigger word… faggot!
Category: SLUT TRAINING CEI
Related Categories: ANAL MASTURBATION, CUM EATING INSTRUCTION, SMALL PENIS HUMILIATION, GAY HUMILIATION, FEMDOM POV.
Keywords: janira wolfe, forced bi,sissy training, anal masturbation instruction, cock worship, bbc, atm, ass to mouth, hands free orgasm.
Duration: 00:28:01 Resolution: 1920×1080 Format: MPEG-4 Size: 1.19 GB
Download – JaniraWolfestarringinvideoMyBossIsaFullBlownFaggot.mp4