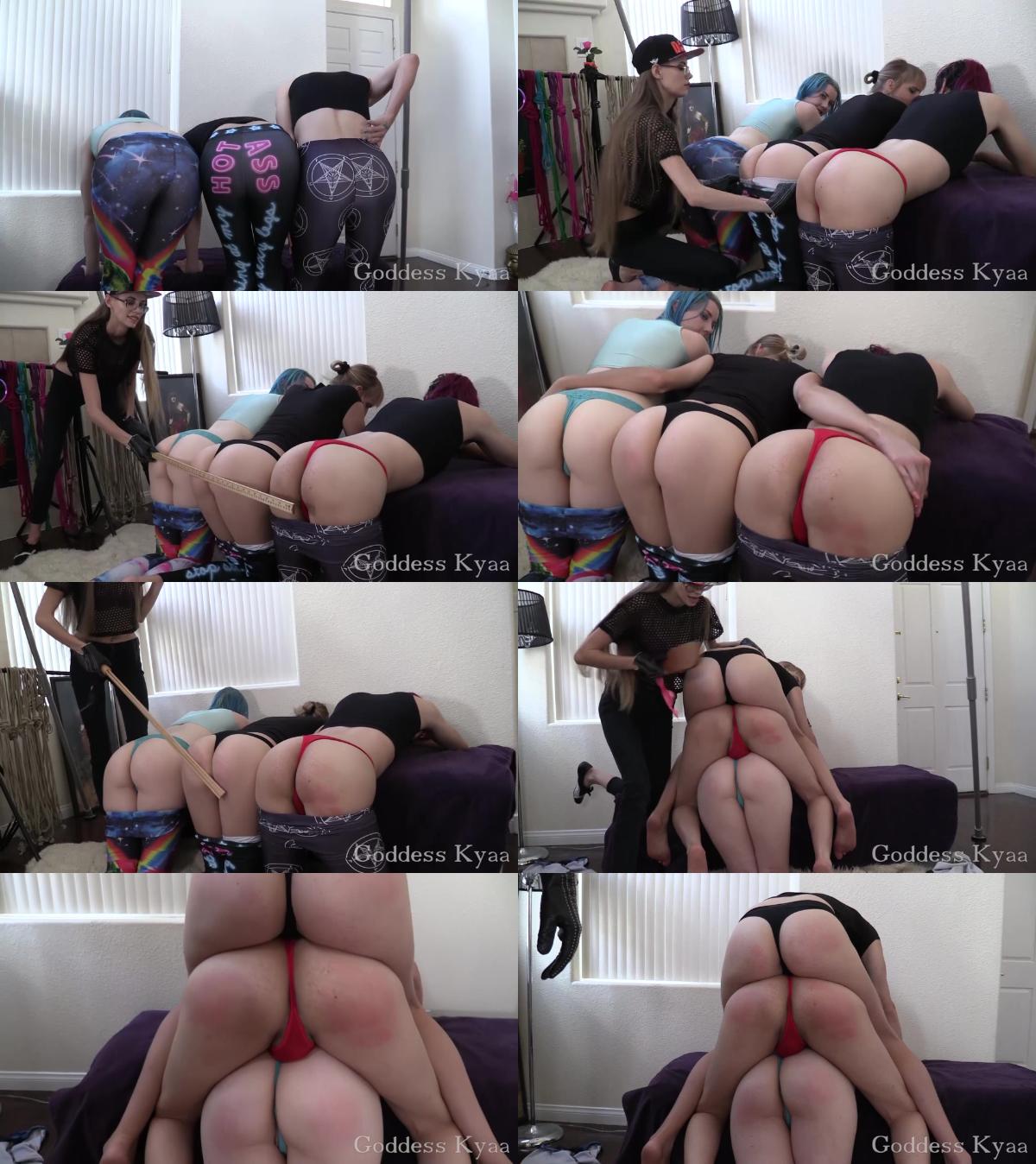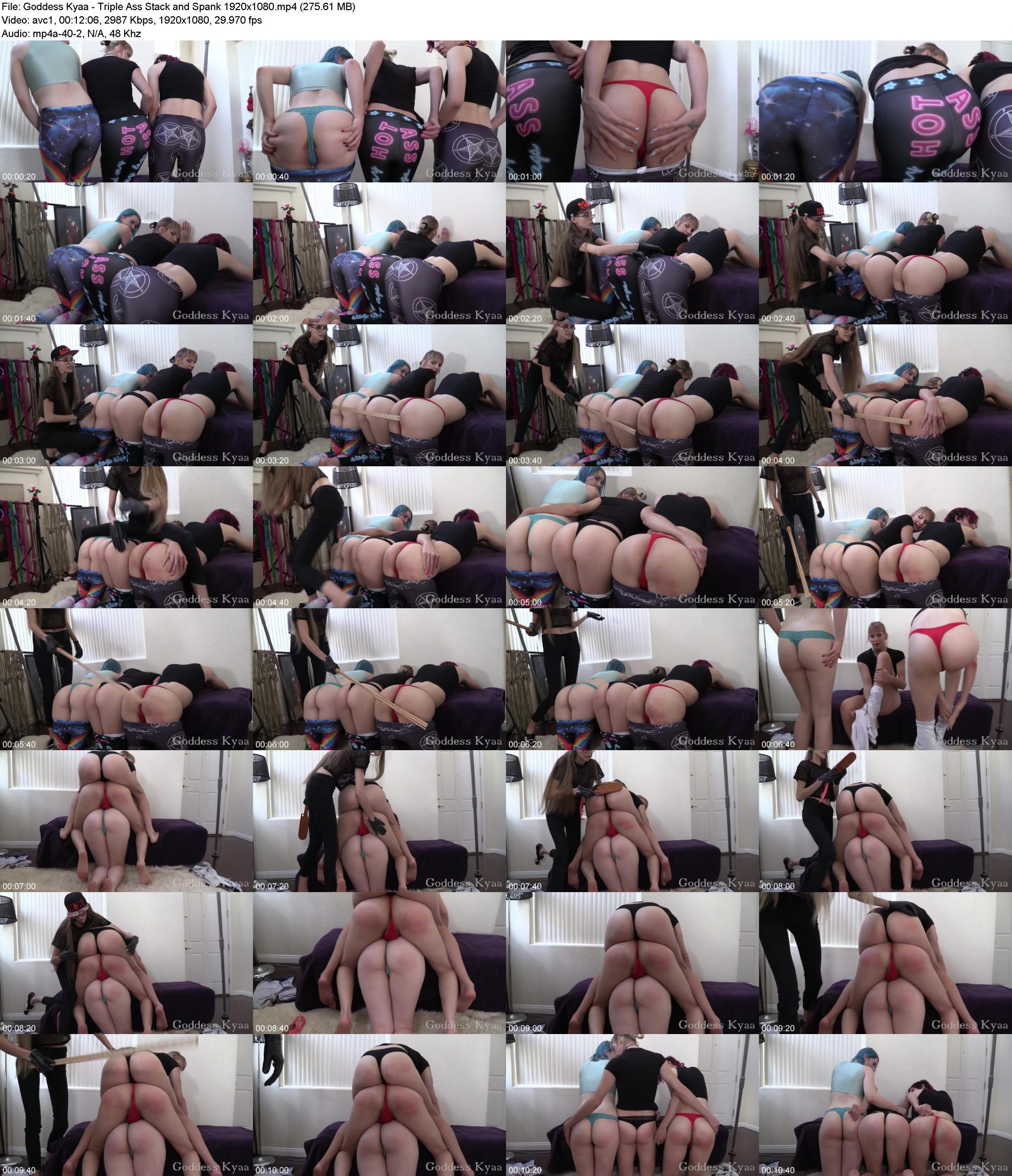 Three slutty slave girls at my disposal, three round asses to spank to my hearts content… I take my time with the girls, making them show off their cute butts before posing them and spanking them. First I line them up and spank them with a three foot ruler and my leather gloved hands. Then I make them stack up, a tower of ass! As I spank their cute asses they thank me and beg for more, because they are good little spank sluts! Featuring Lux Lives, River Enza and Casey V as my spank sluts. Contains: spanking, spank, domination, femdom, queer kink, submissive sluts, spank sluts, slave girl training, ass fetish, ass worship, ass spanking, paddles, Goddess Kyaa, River Enza, Casey V, Lux Lives
Related Categories: SPANKING F/F, SUBMISSIVE SLUTS, ASS FETISH,, ASS SQUISHING.
Keywords: sluts, triple, three, lezdom, spank, paddle, punishment, queer, lesbian domination, lesbians, tease, lux lives, river enza, casey v, goddess kyaa.
Duration: 00:12:06 Resolution: 1920×1080 Format: MPEG-4 Size: 275.61 MB
Download – Goddess_Kyaa_-_Triple_Ass_Stack_and_Spank_1920x1080.mp4