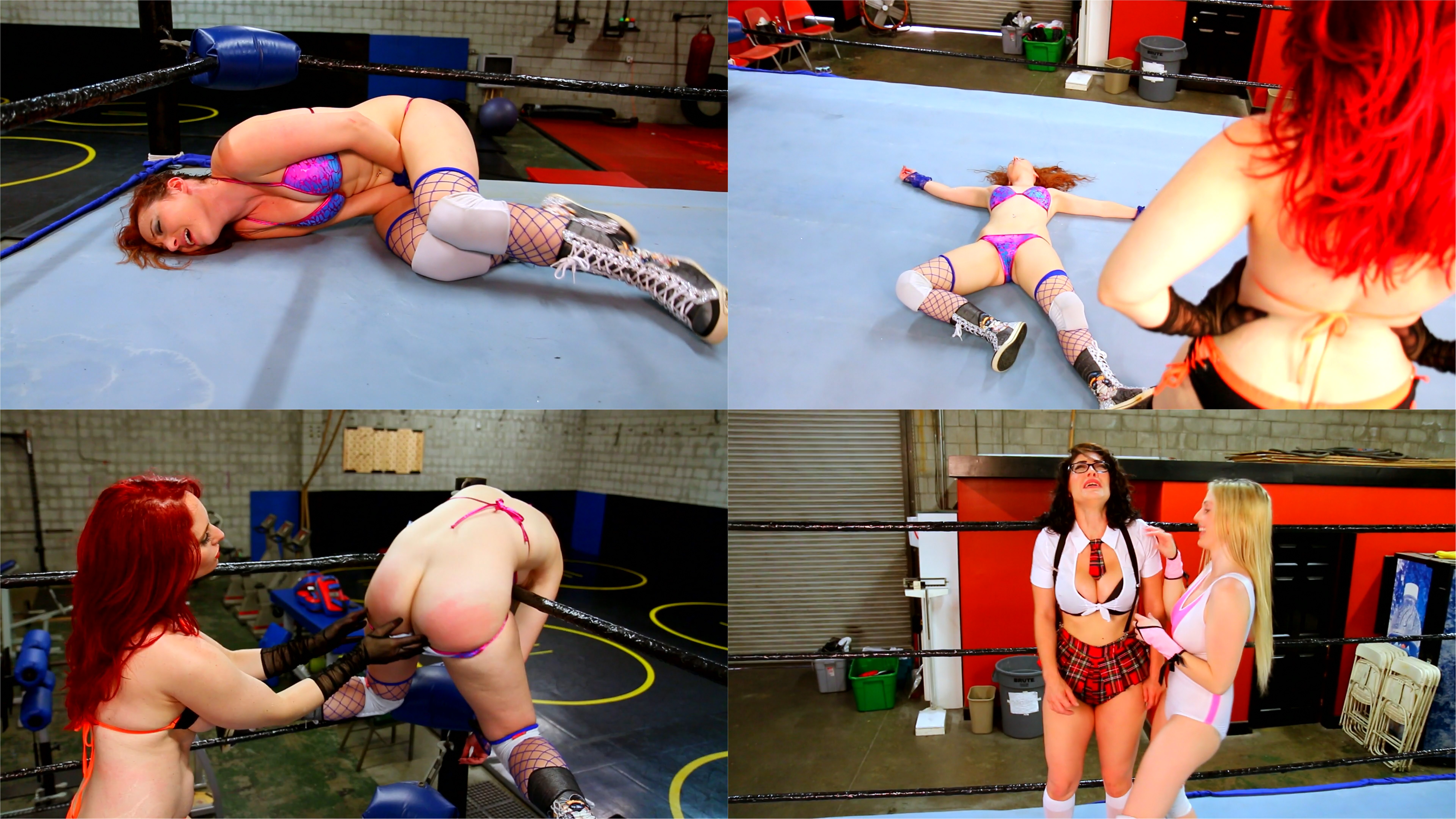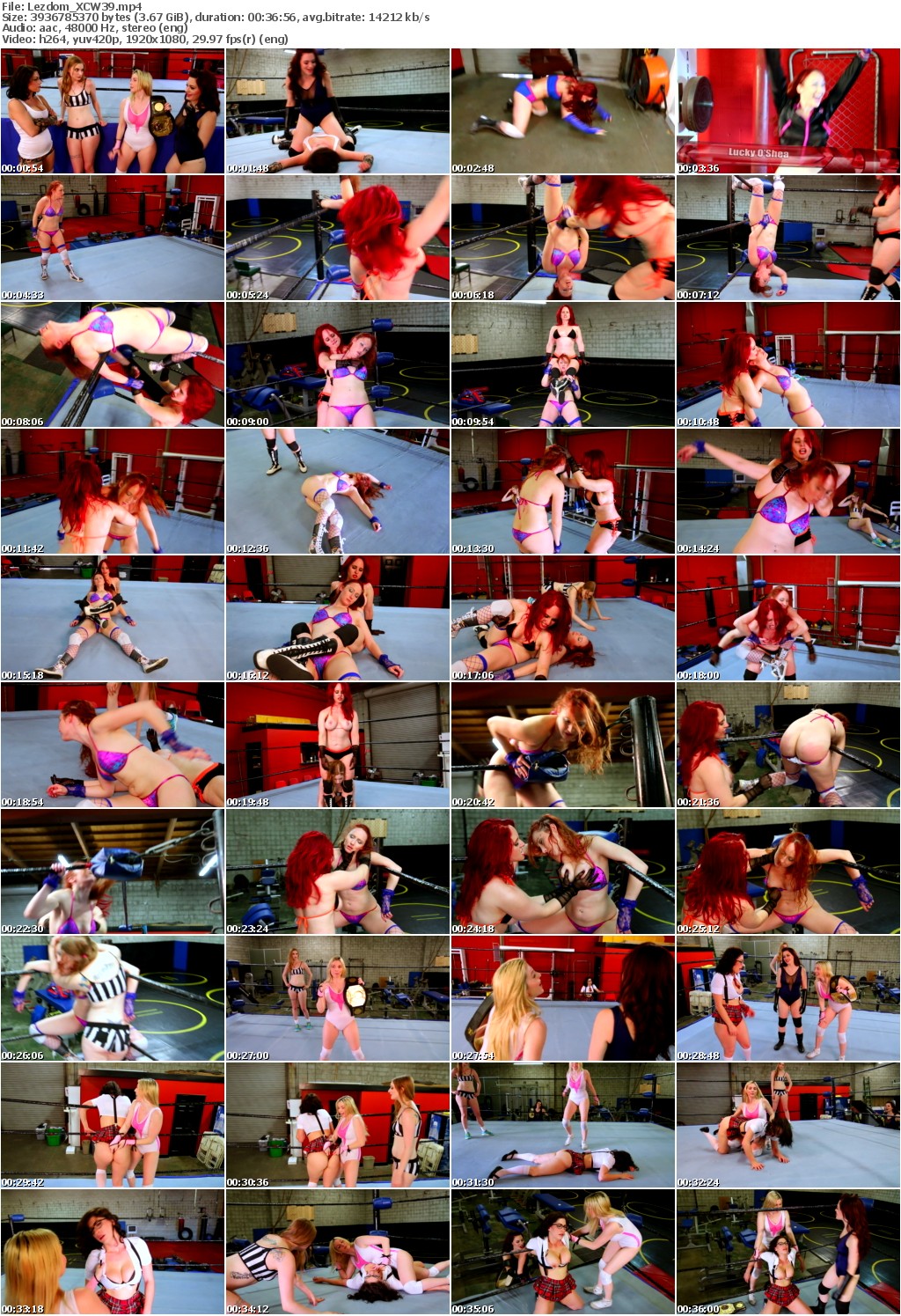 Last week we witnessed the impressive debut of the Irish spitfire, Lucky O'Shea, as she appeared to outclass her opponent, Brooke Wylde–until, that is, "Nasty" Annie Gunn showed up and brutalized and humiliated them both!
Undeterred, Lucky is back in action tonight, as she faces "The One Woman Wrecking Crew," Andrea Rosu! Can Lucky overcome Andrea's evident strength advantage? Or will she be destroyed and humiliated yet again??
Last week we also saw GI Jewell lose to "The Heartbreaker," Jessica Ryan, which means that the XCW Champion, Christie Stevens, can determine what GI Jewell must WEAR in their title match tonight!!
What will Christie make GI Jewell wear?? Can Jewell possibly muster up enough spirit to defeat the champion? Or has her string of humiliations so demoralized her that she will have no choice but to suffer through yet another humiliating beating??
Included in this HOT and exciting episode:
Wrestling, brawling, low blows, spanking, breast attacks and breast destruction, wedgies, heart punches, rag doll, two-on-one beatdown, stripping, fondling, forearm strikes, head slams, leg scissors, KOs, head punches, head butt to the breast, RKO, pins, humiliation, crying, the Mean Girl drop from the ropes, bitch slapping, and much more!!
Starring Lucky O'Shea, Kymberly Jane, Christie Stevens, Andrea Rosu, Jessica Ryan, and Ela Darling!
tags:catfight,lesbian domination,lezdom,female wrestling,spanking ,Scissors,prostyle westling,prostylefantasies,prostyle fantasies,ring wrestling,topless,humiliation
Info :
Size: 3.67 GiB
Duration: 00:36:56
Resolution : h264, yuv420p, 1920×1080, 29.97 fps(r) (eng)
Format: MP4
Download – XCW39.part1.rar
Download – XCW39.part2.rar
Download – XCW39.part3.rar