WONDER WOMYN: COLLECTED 4K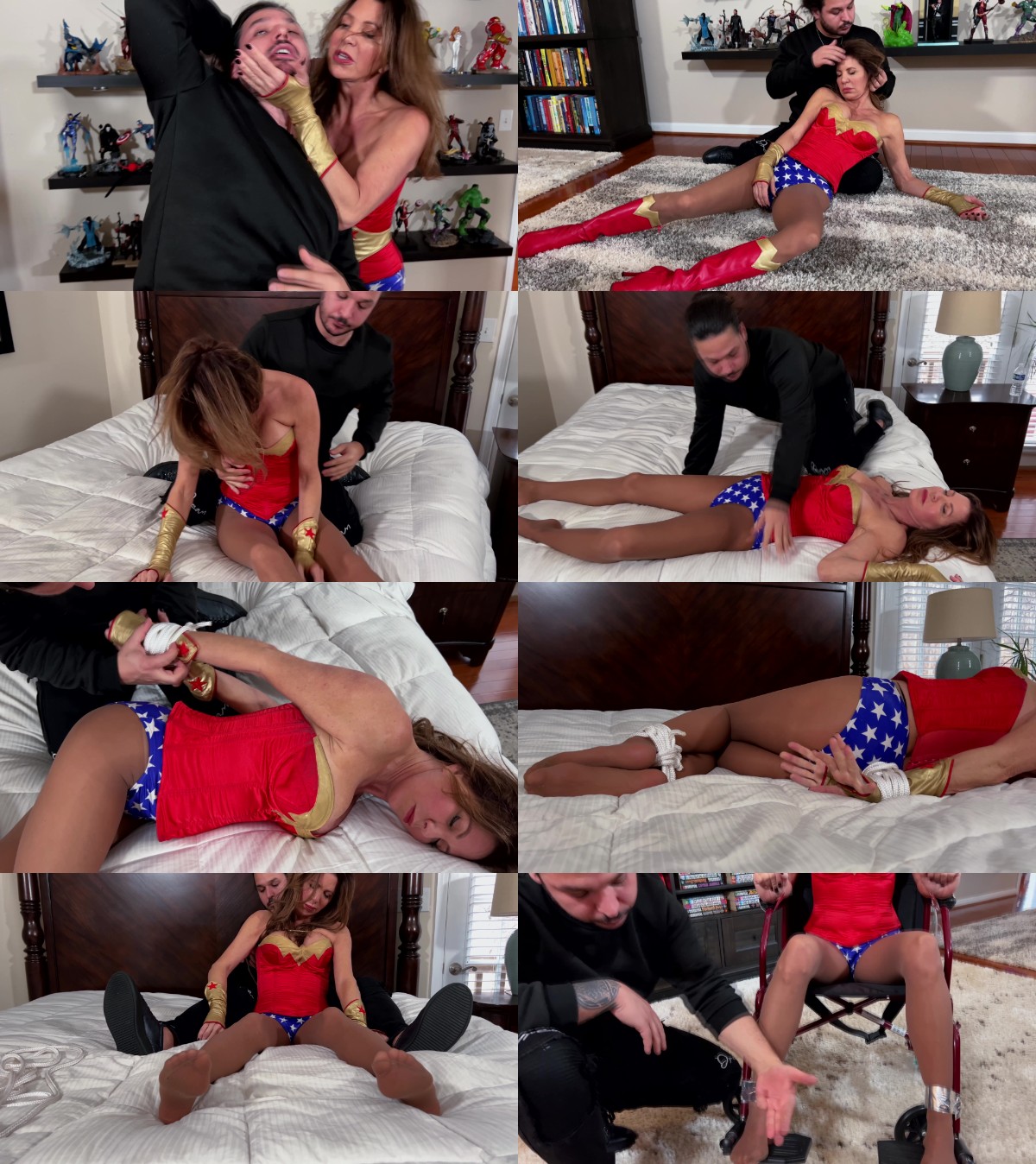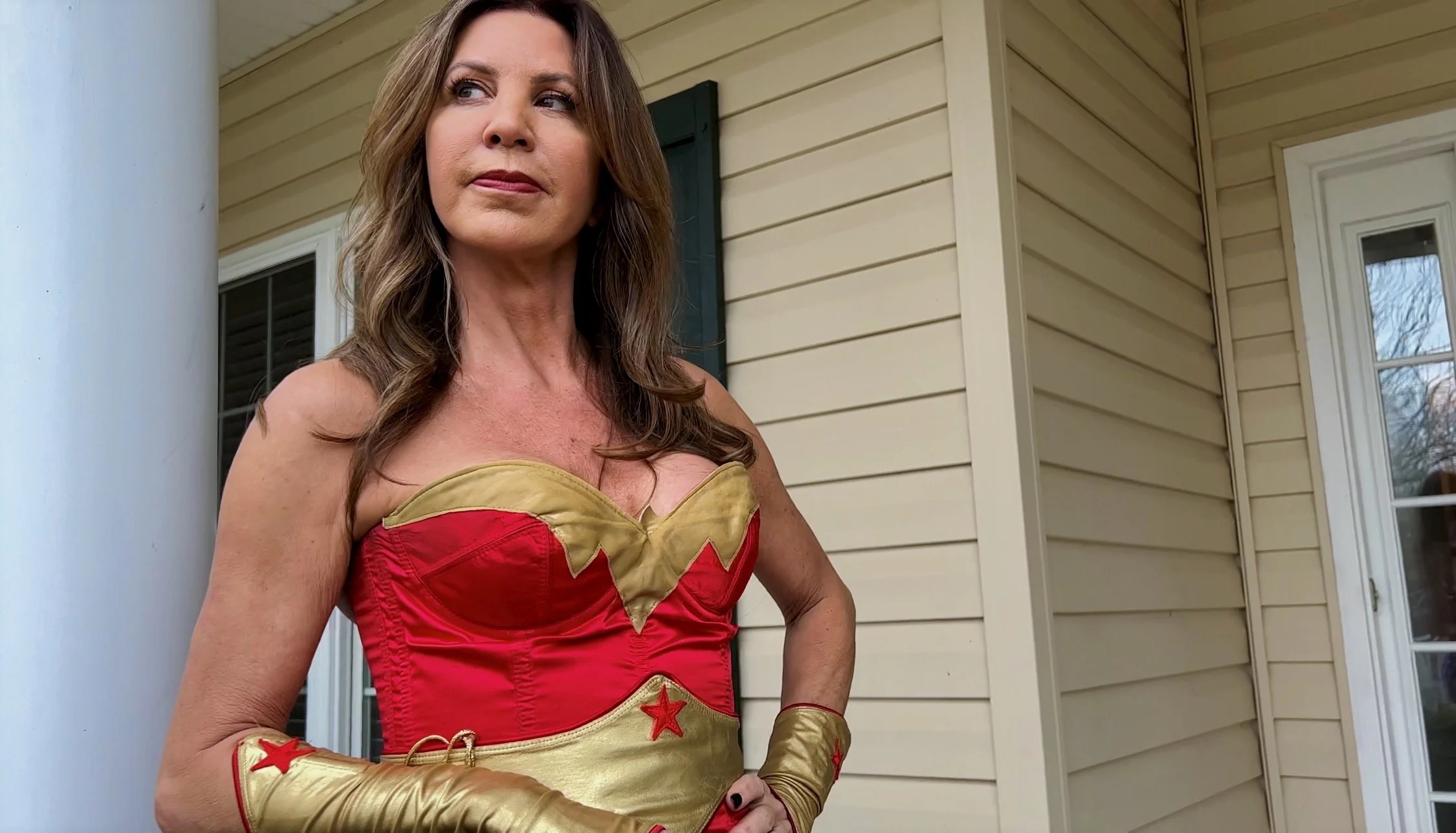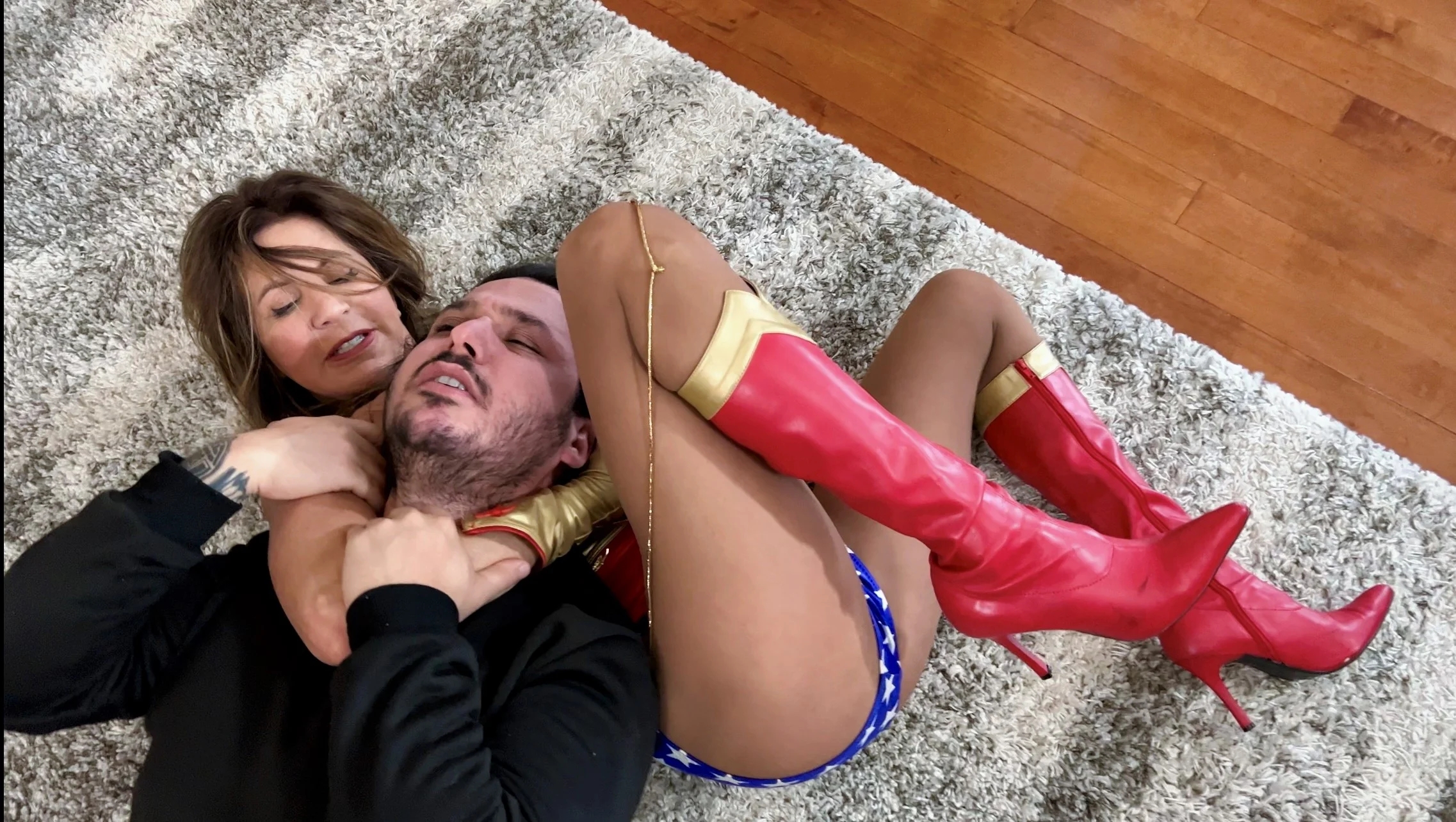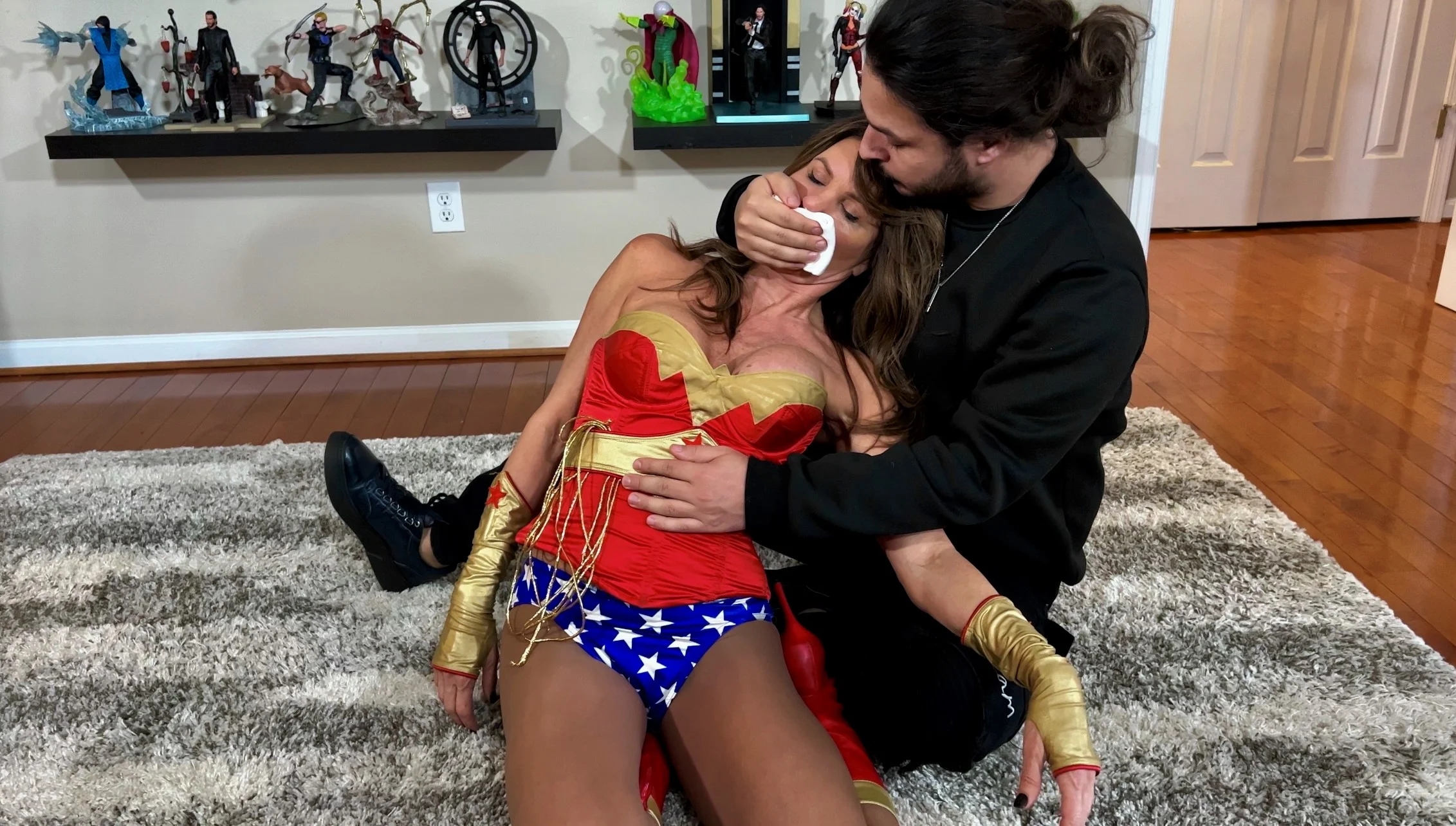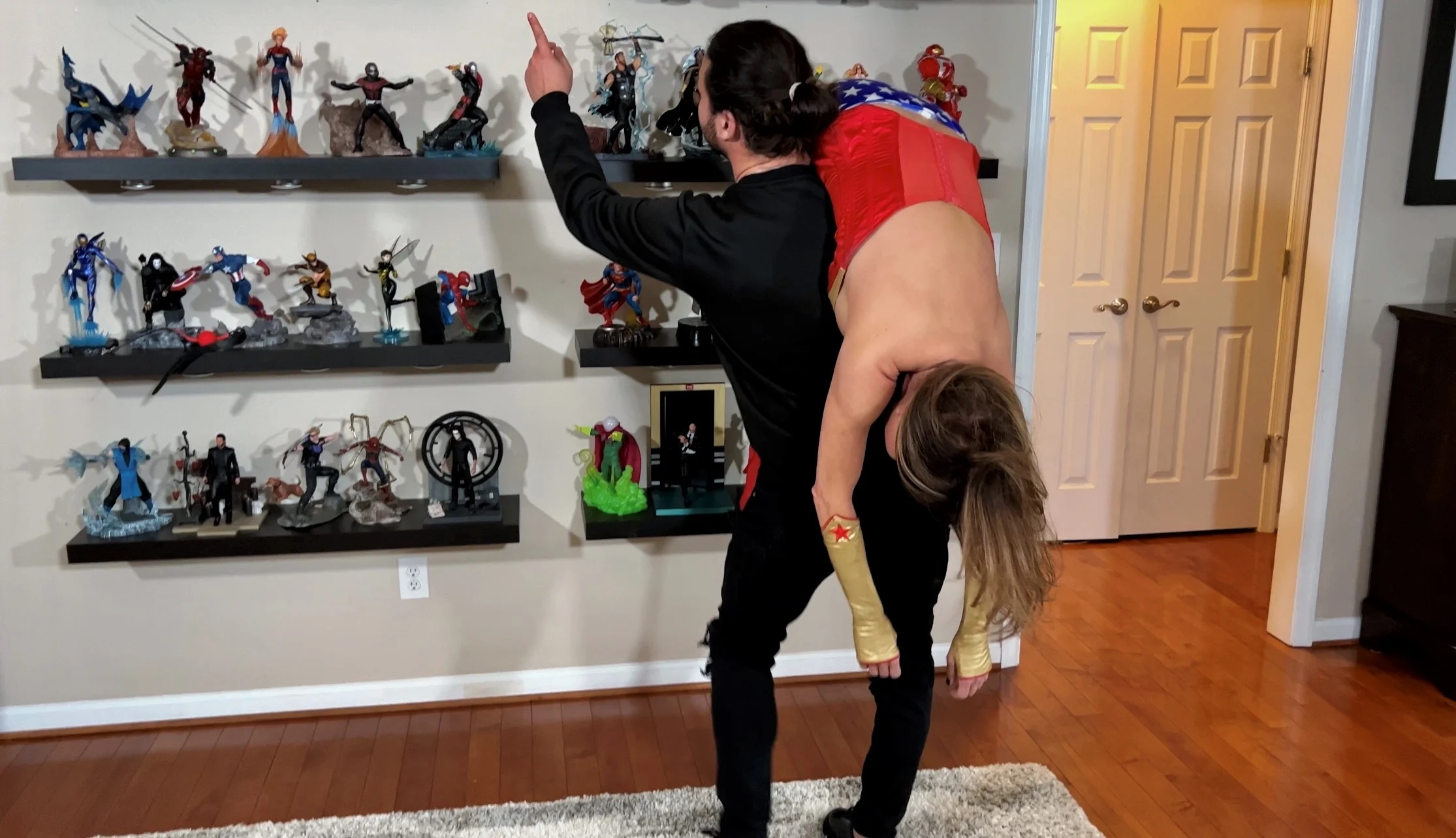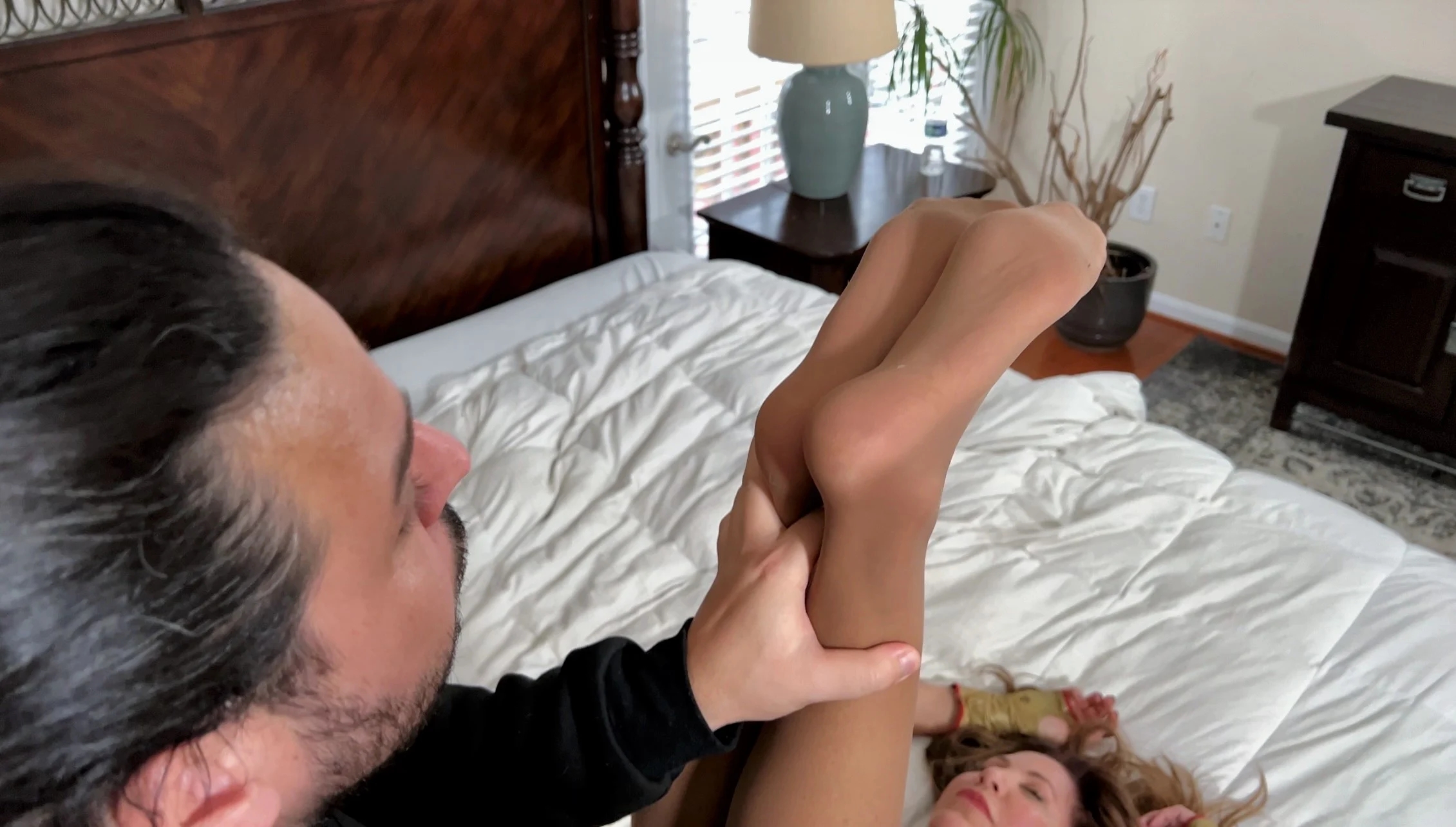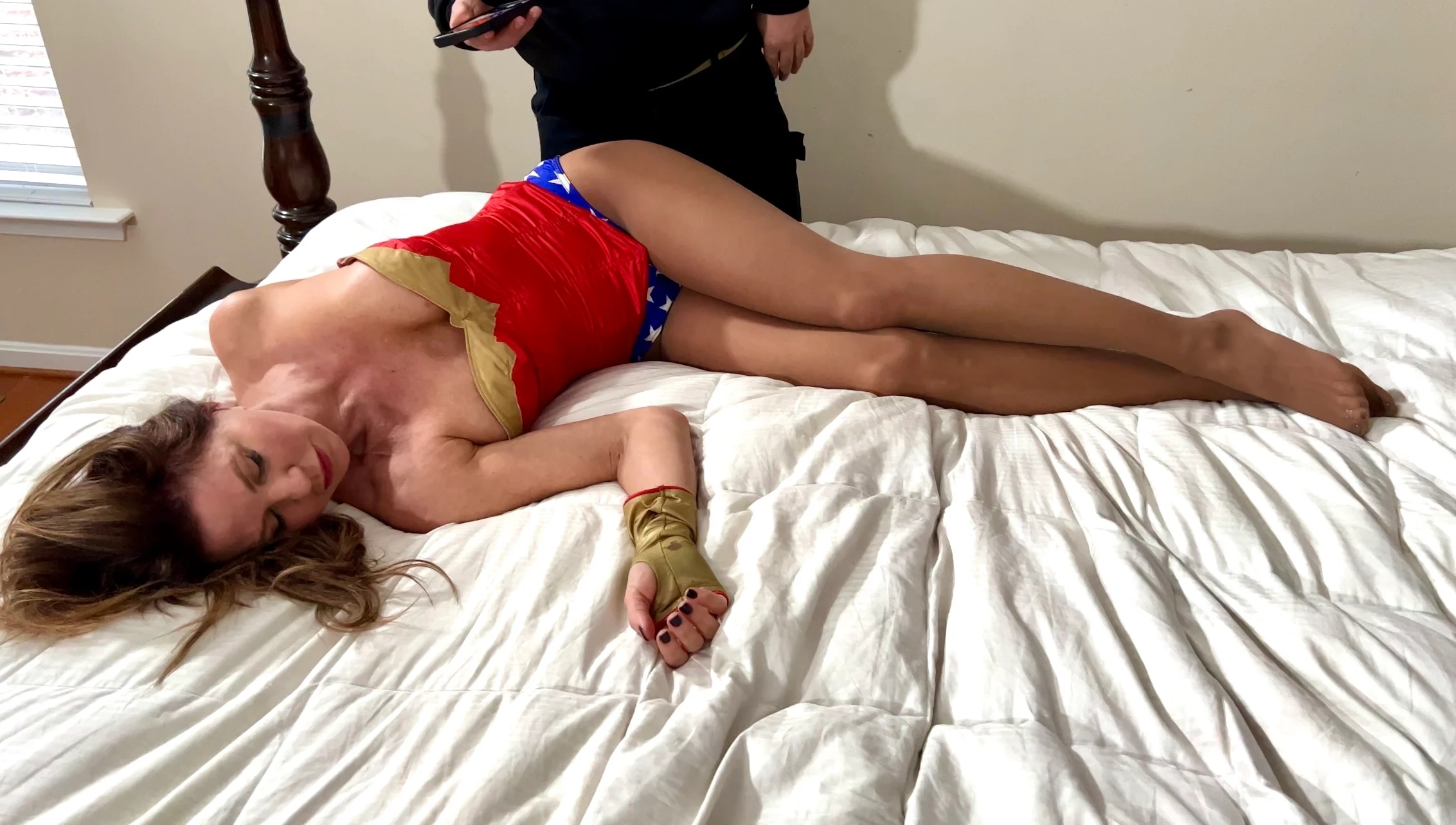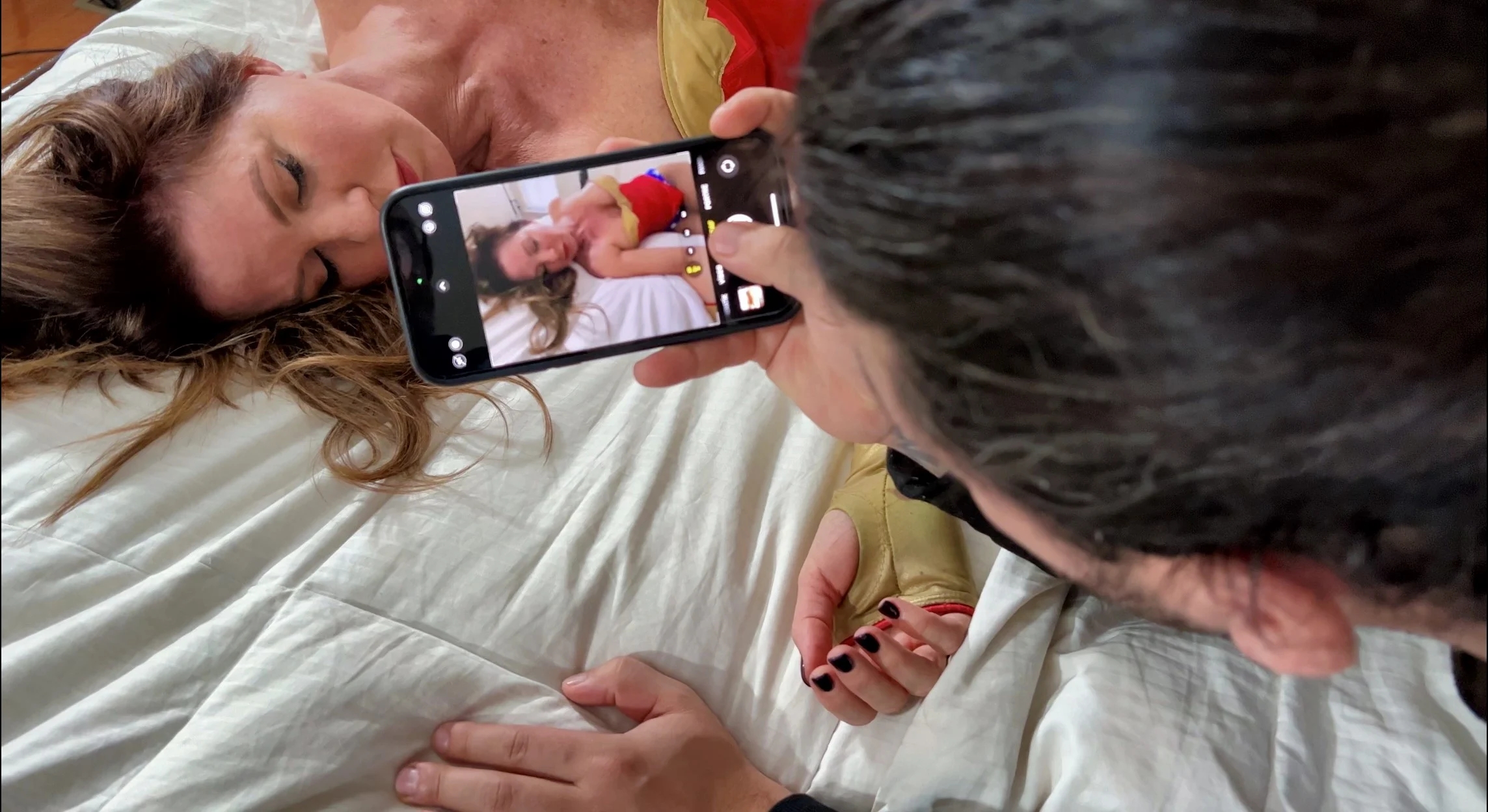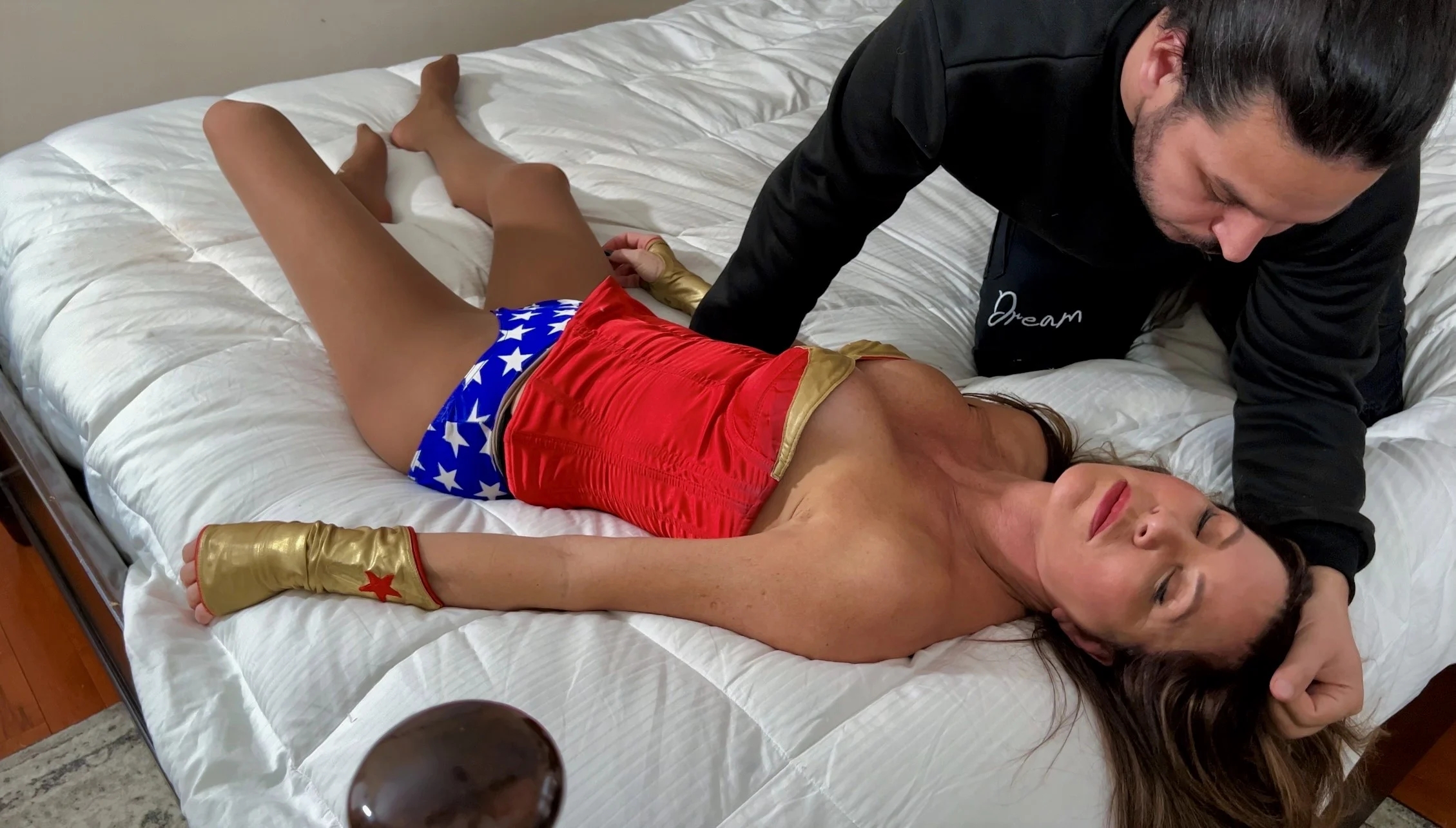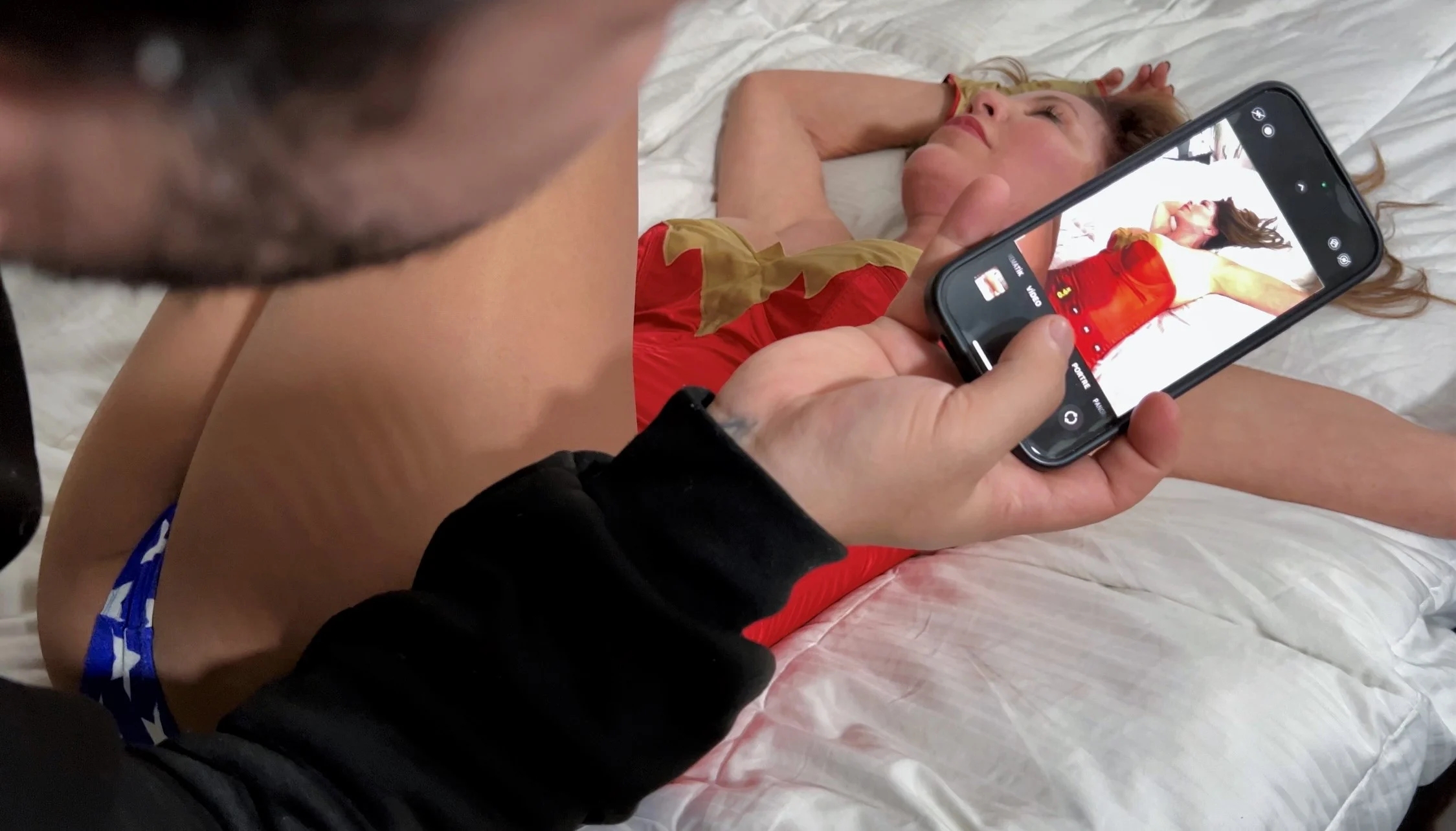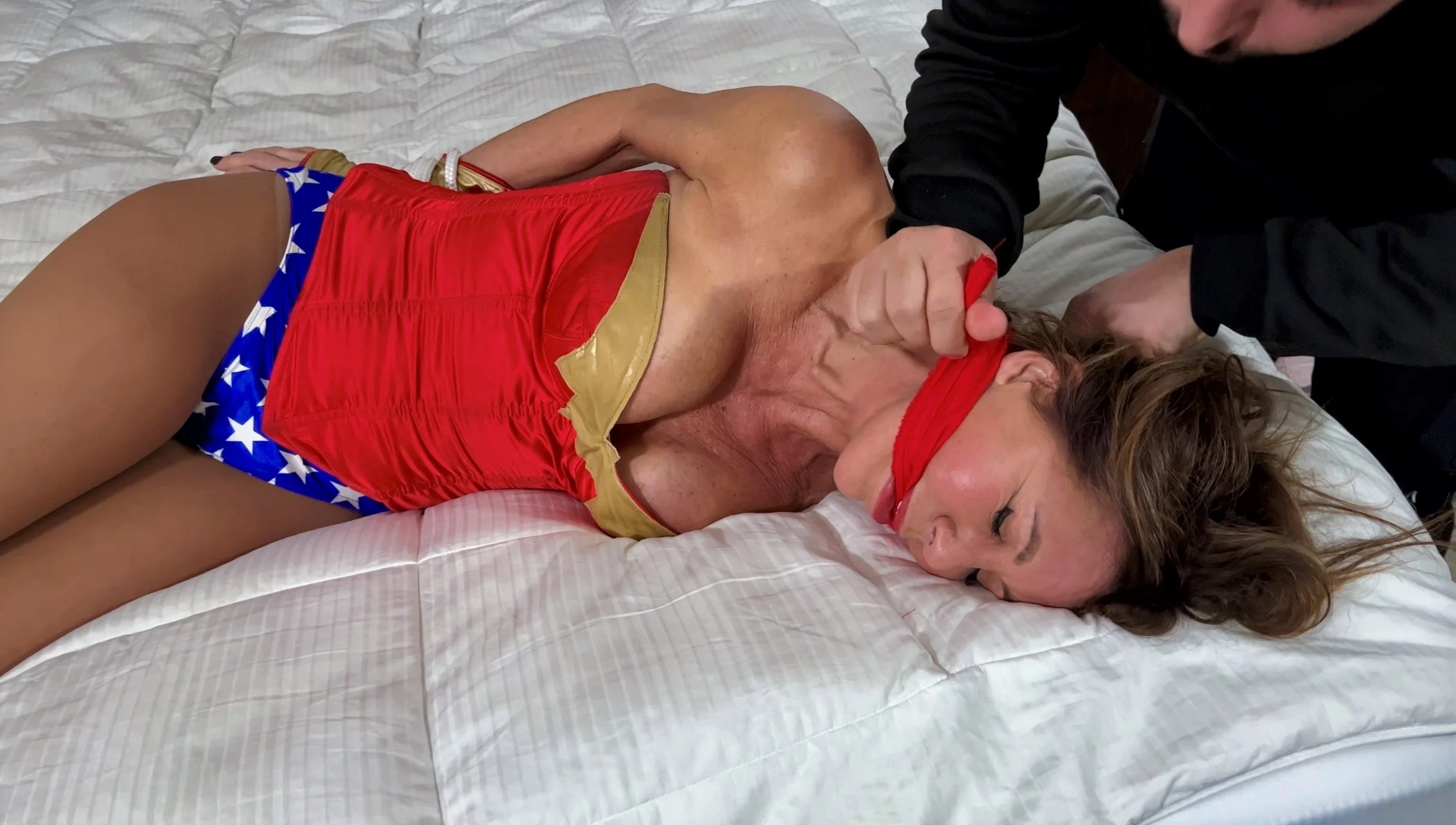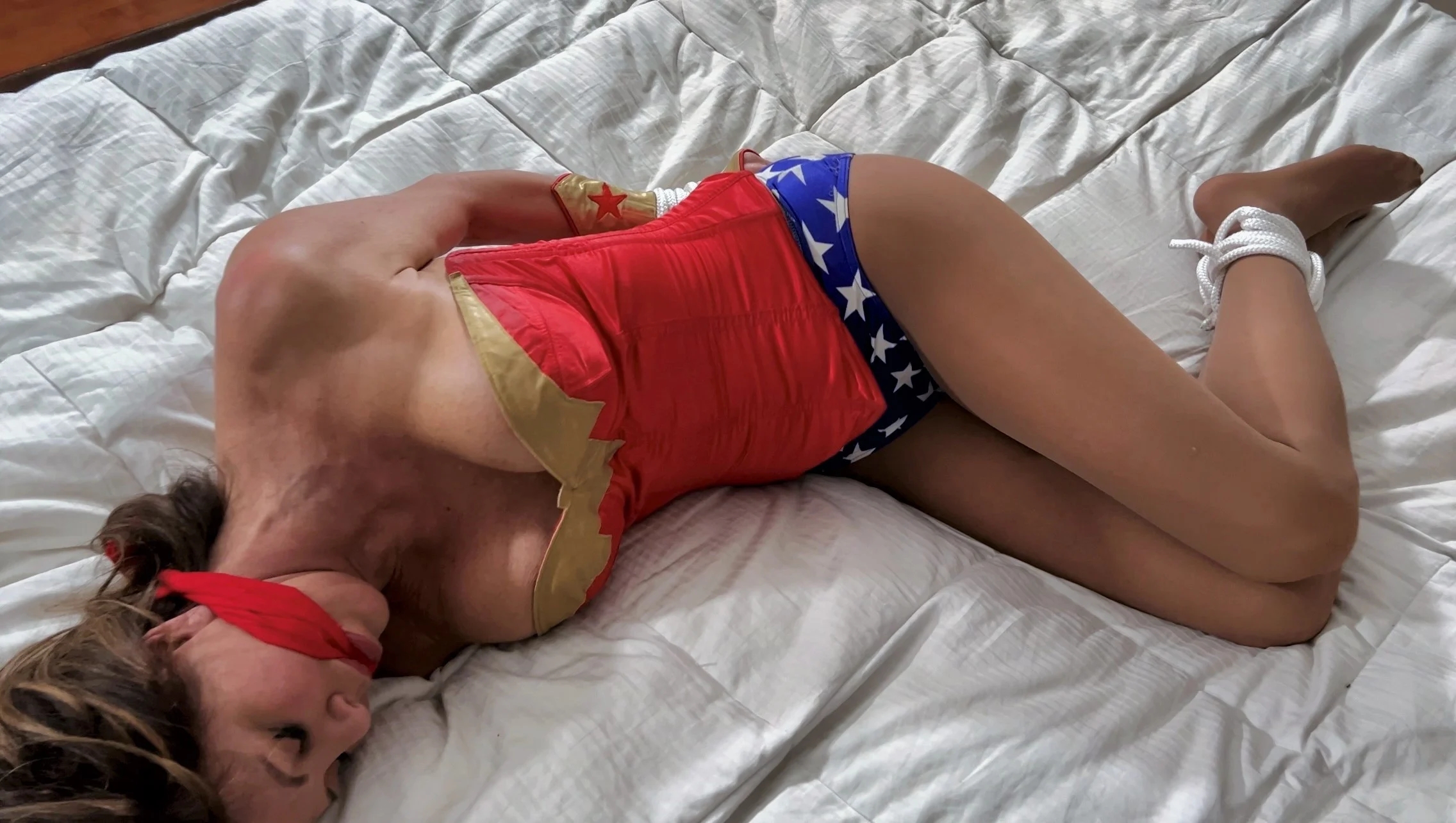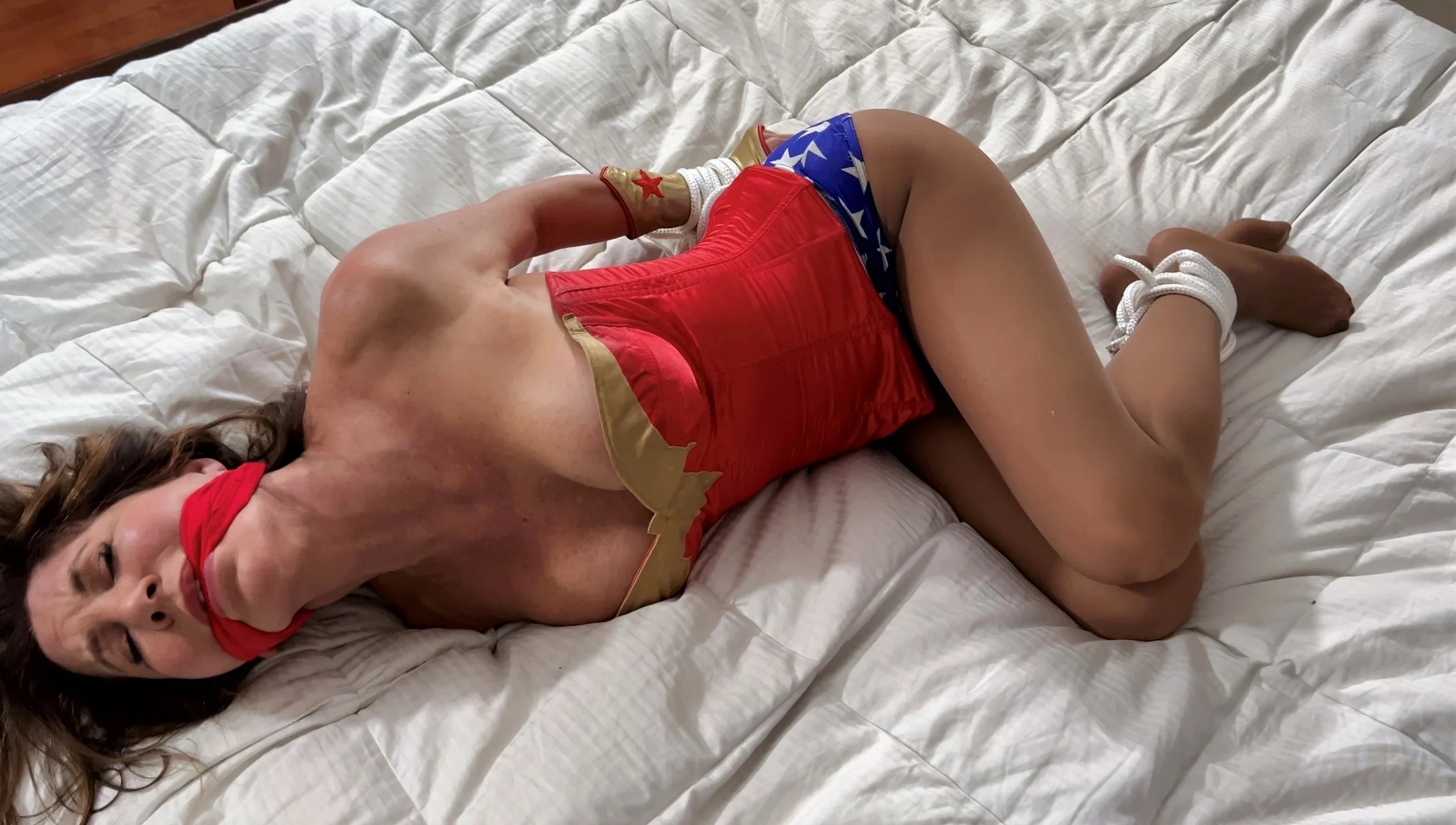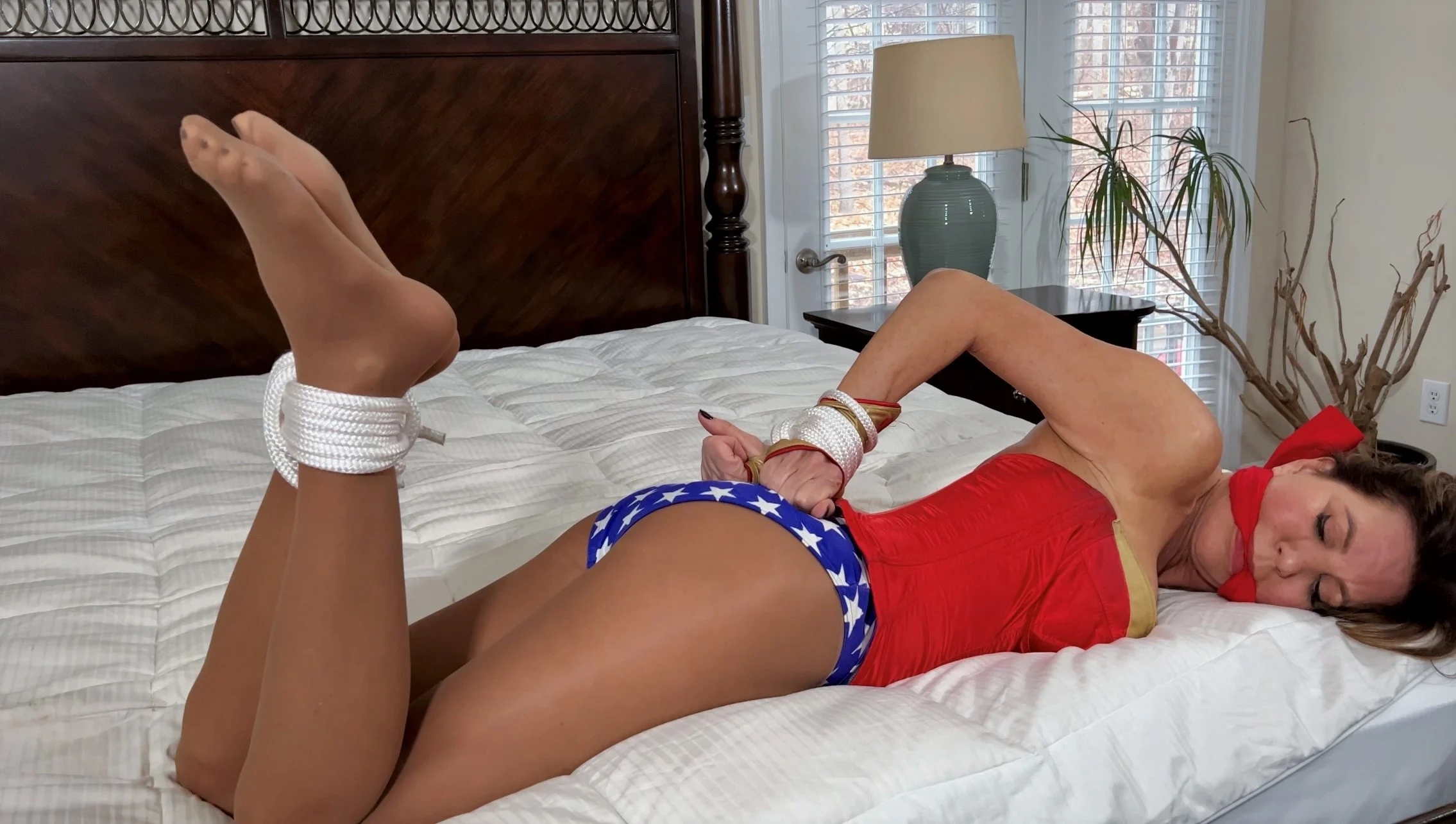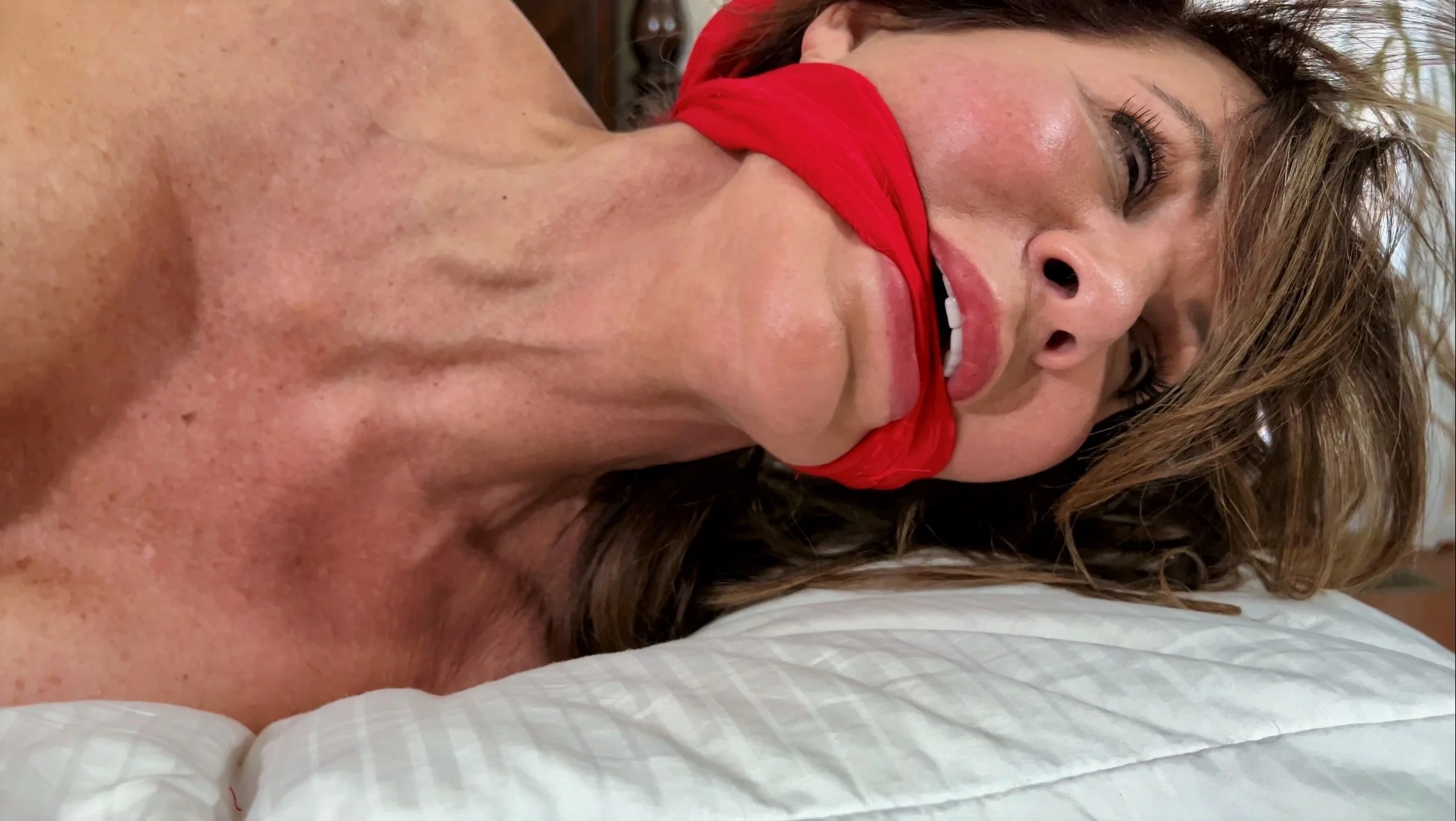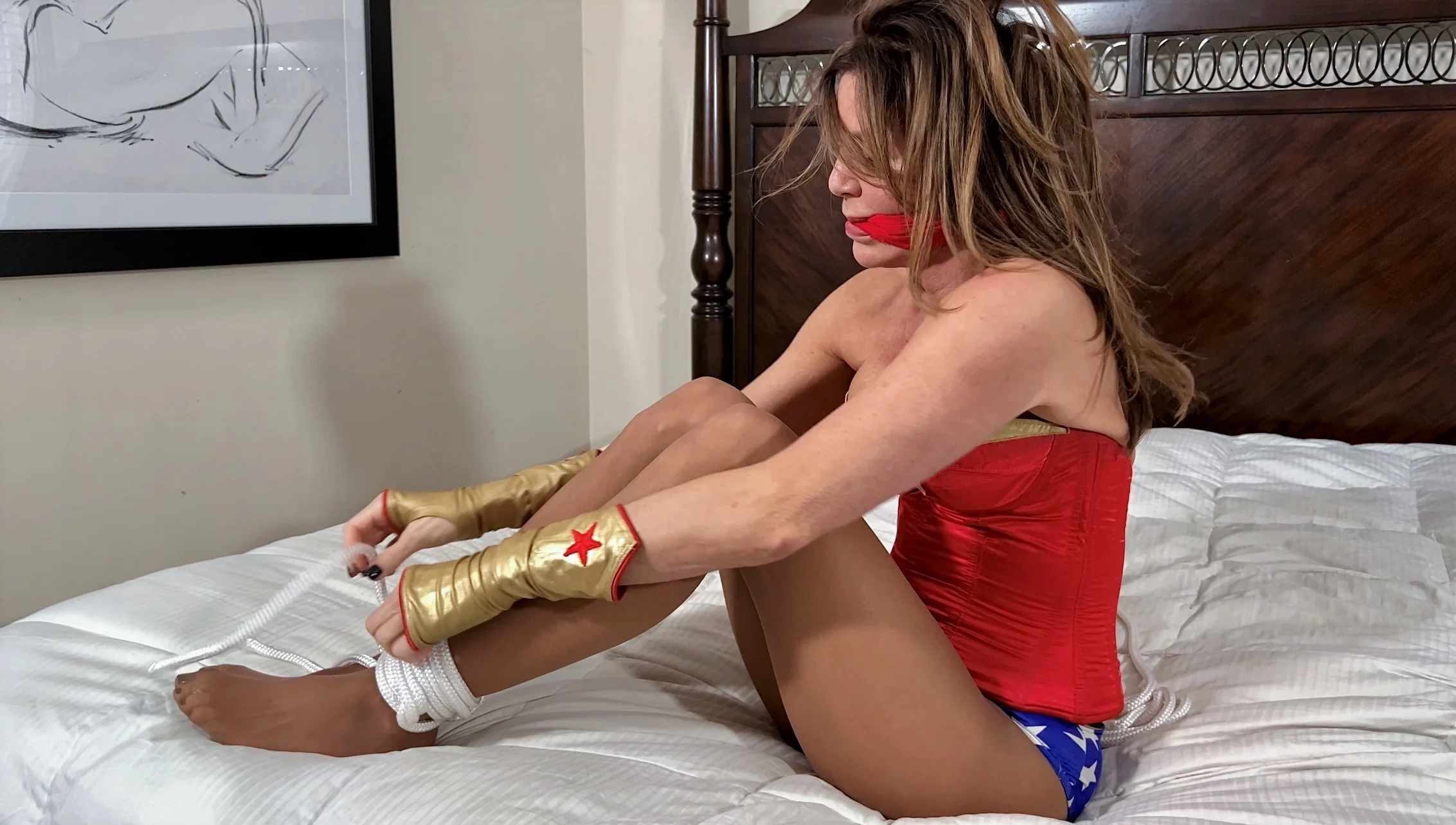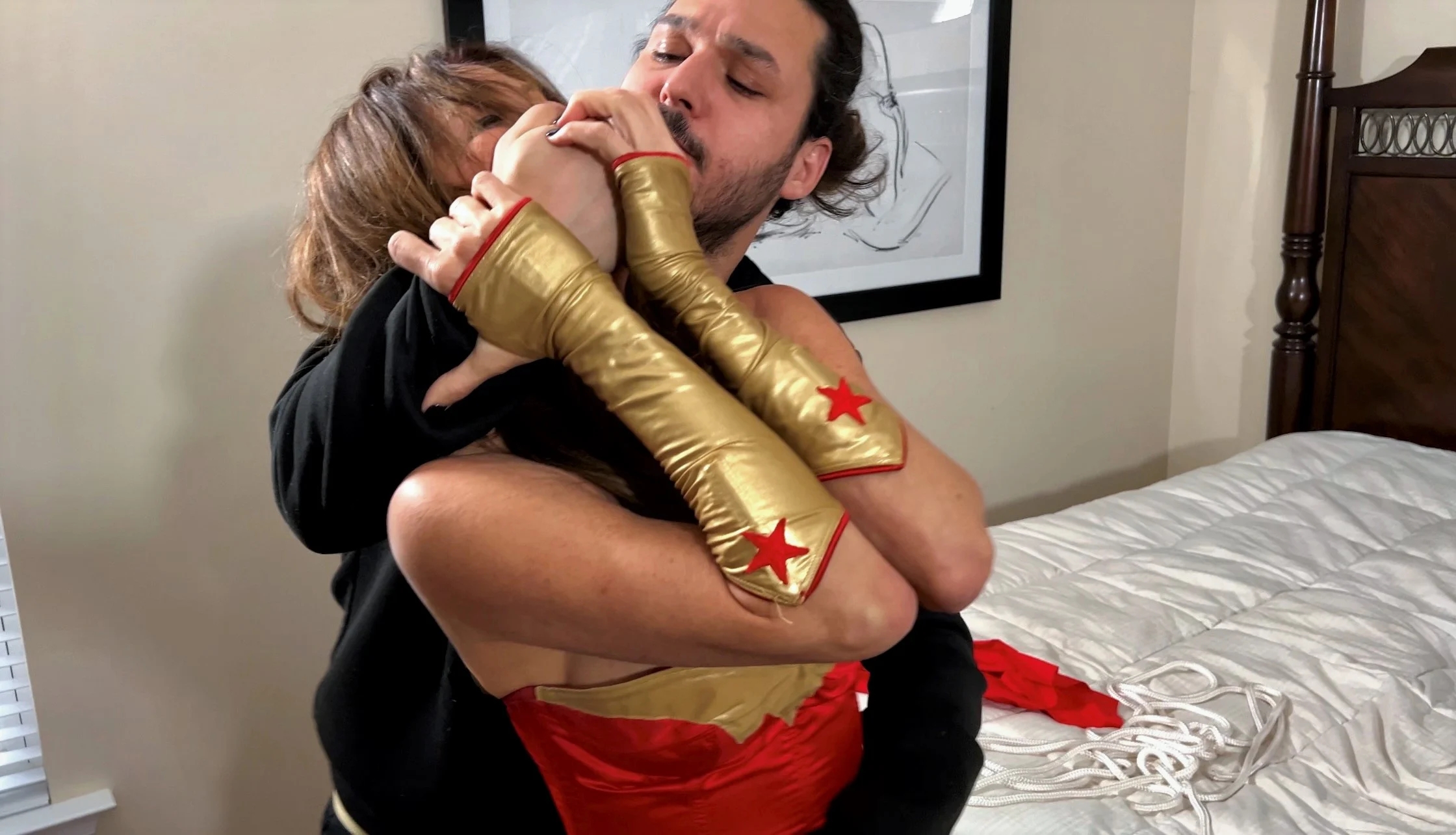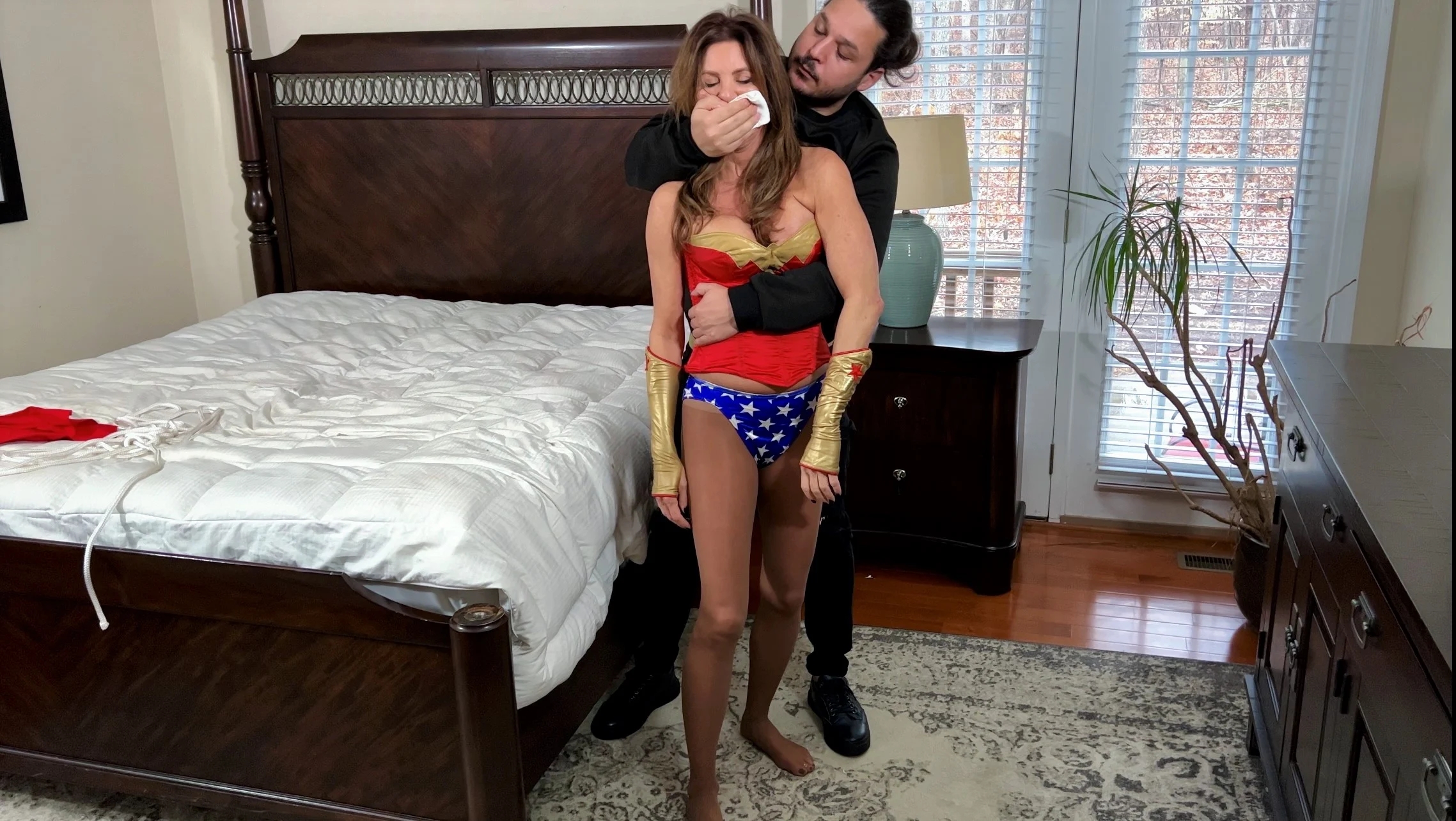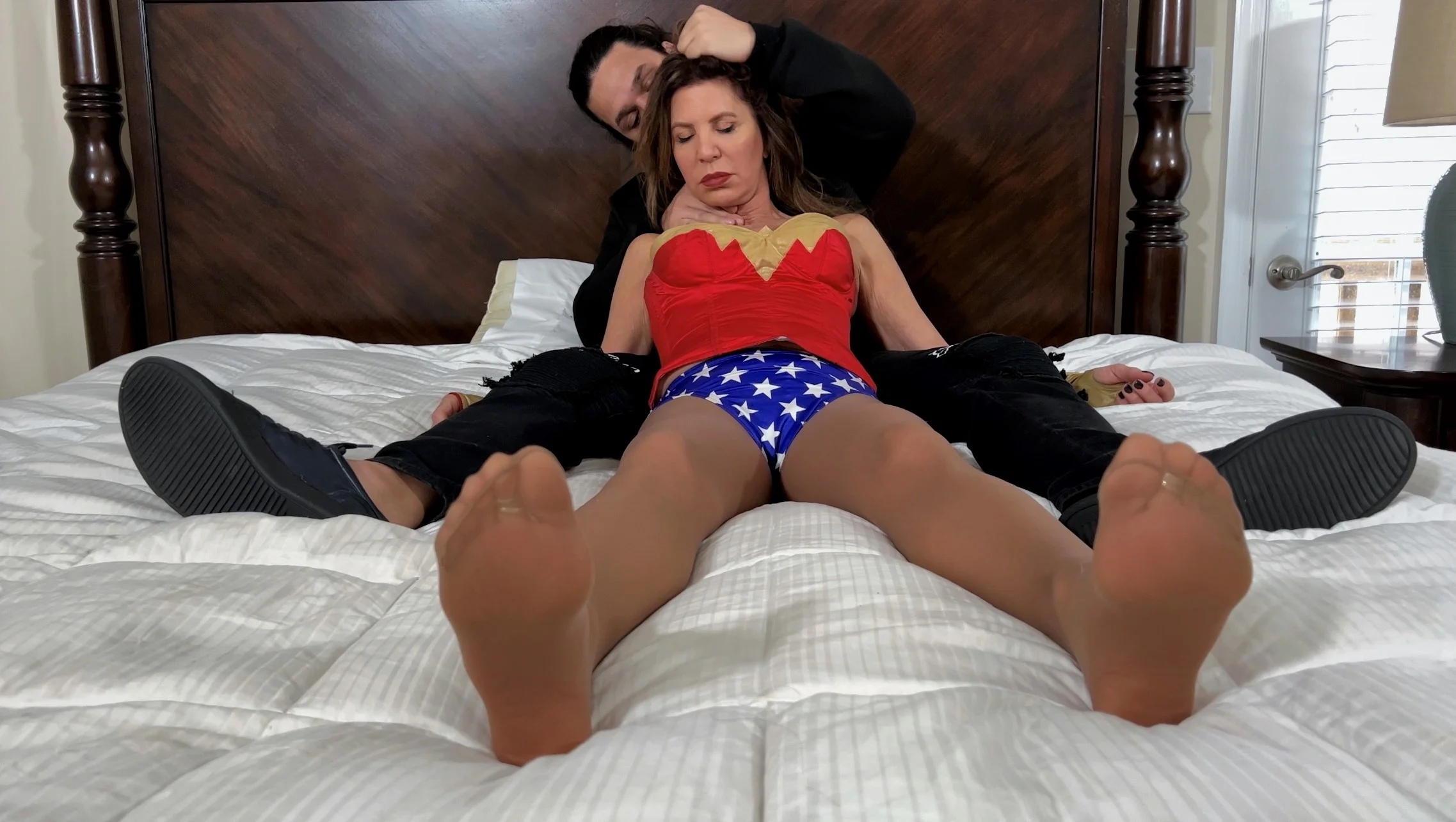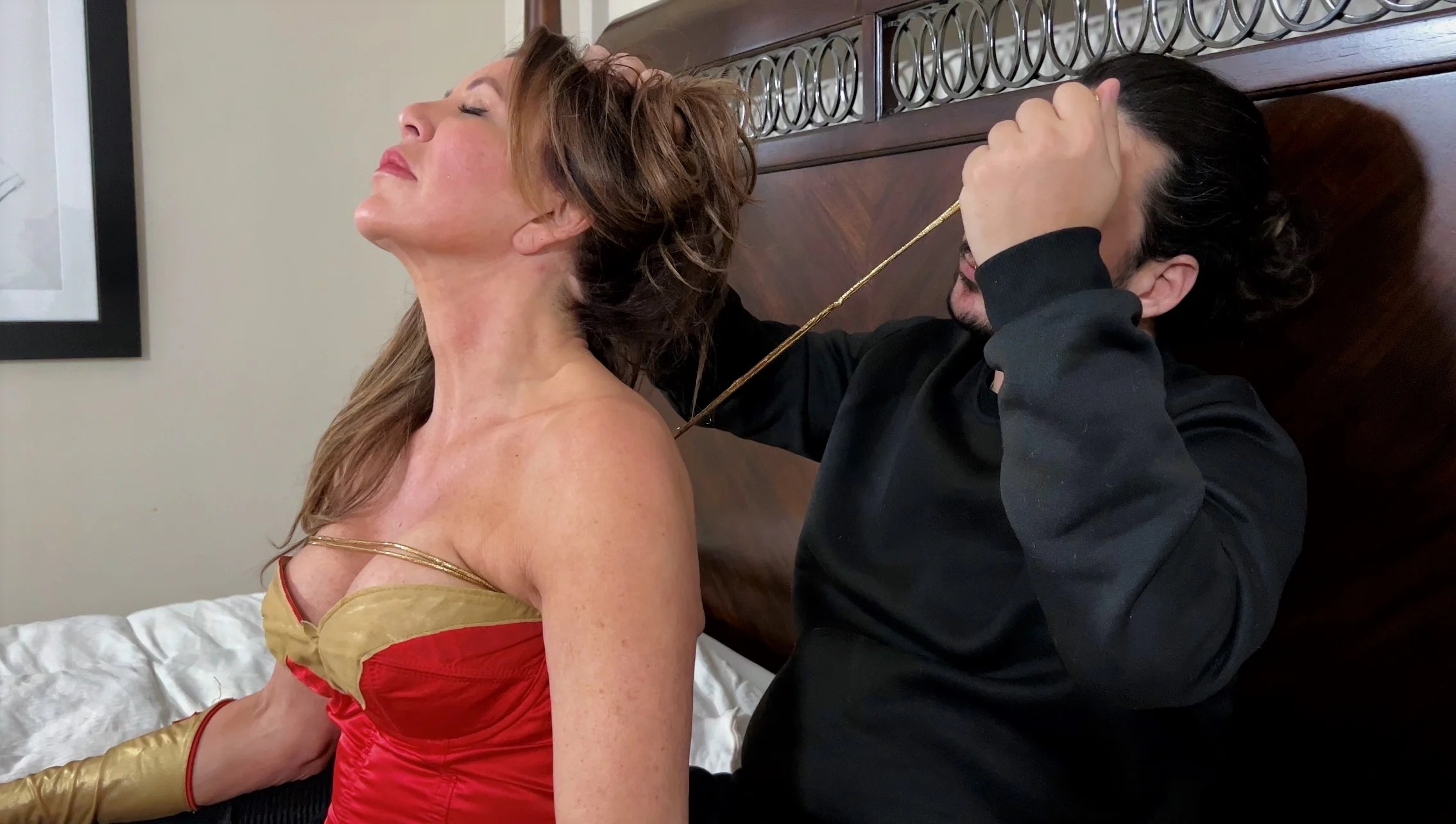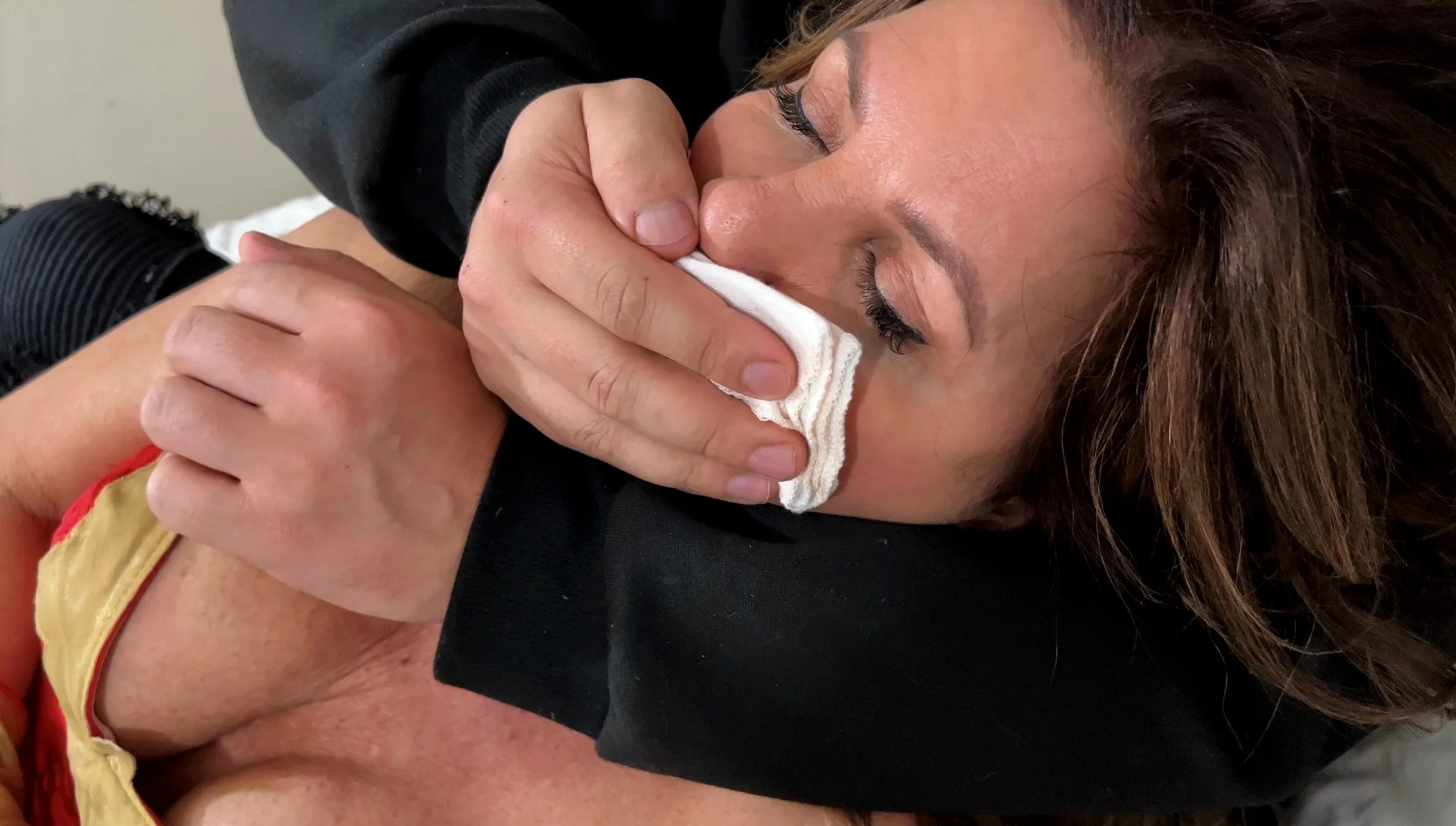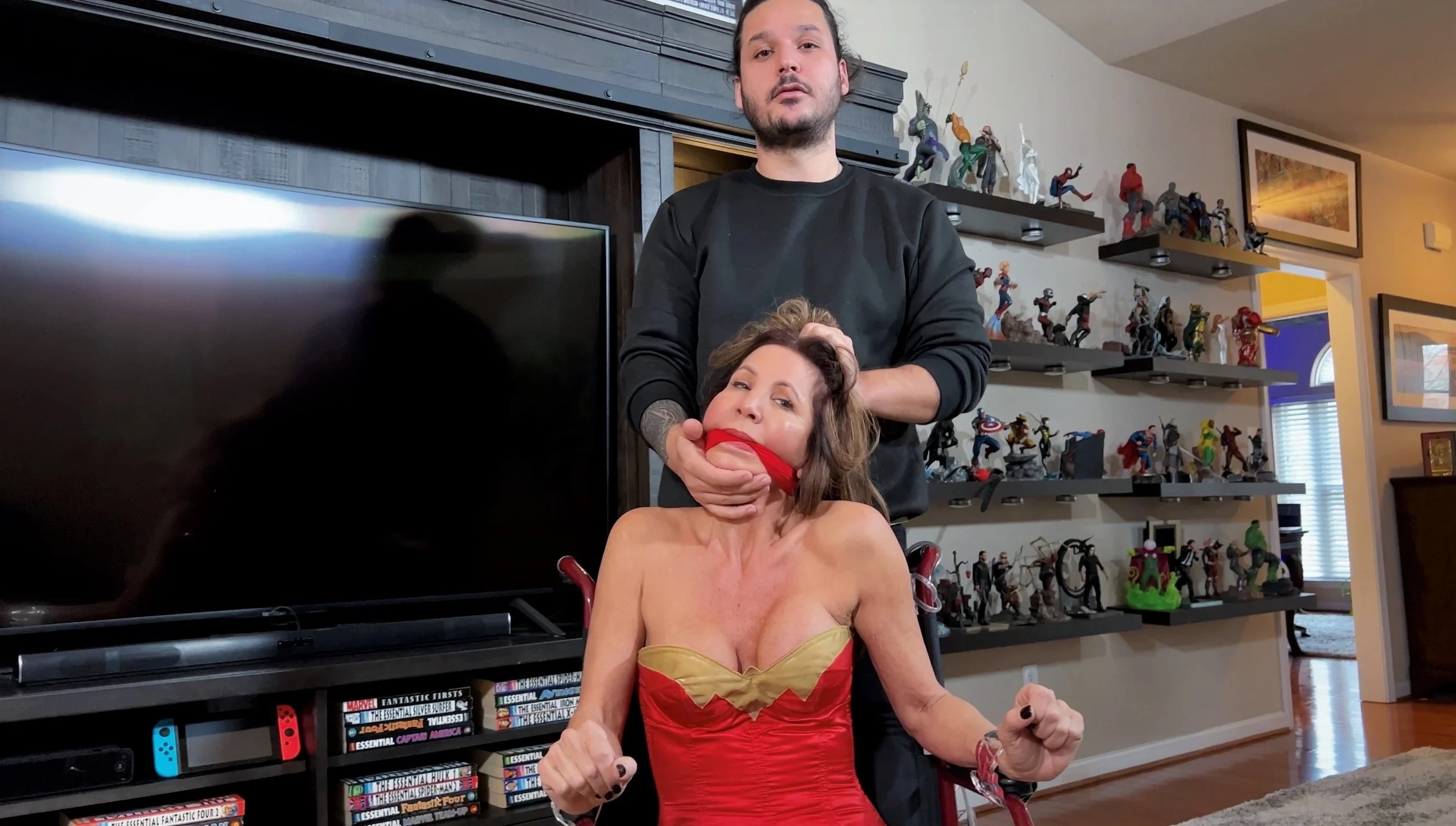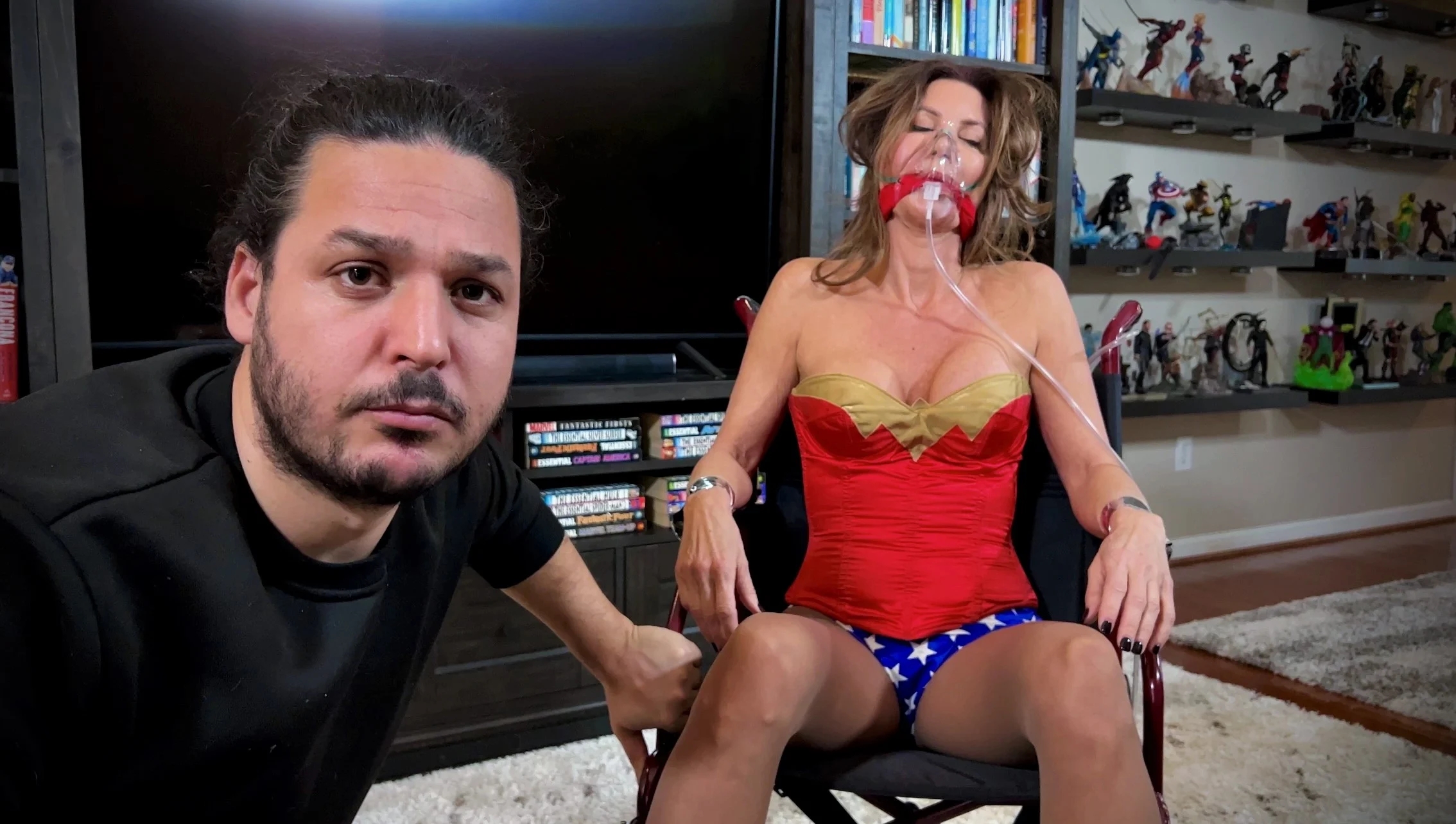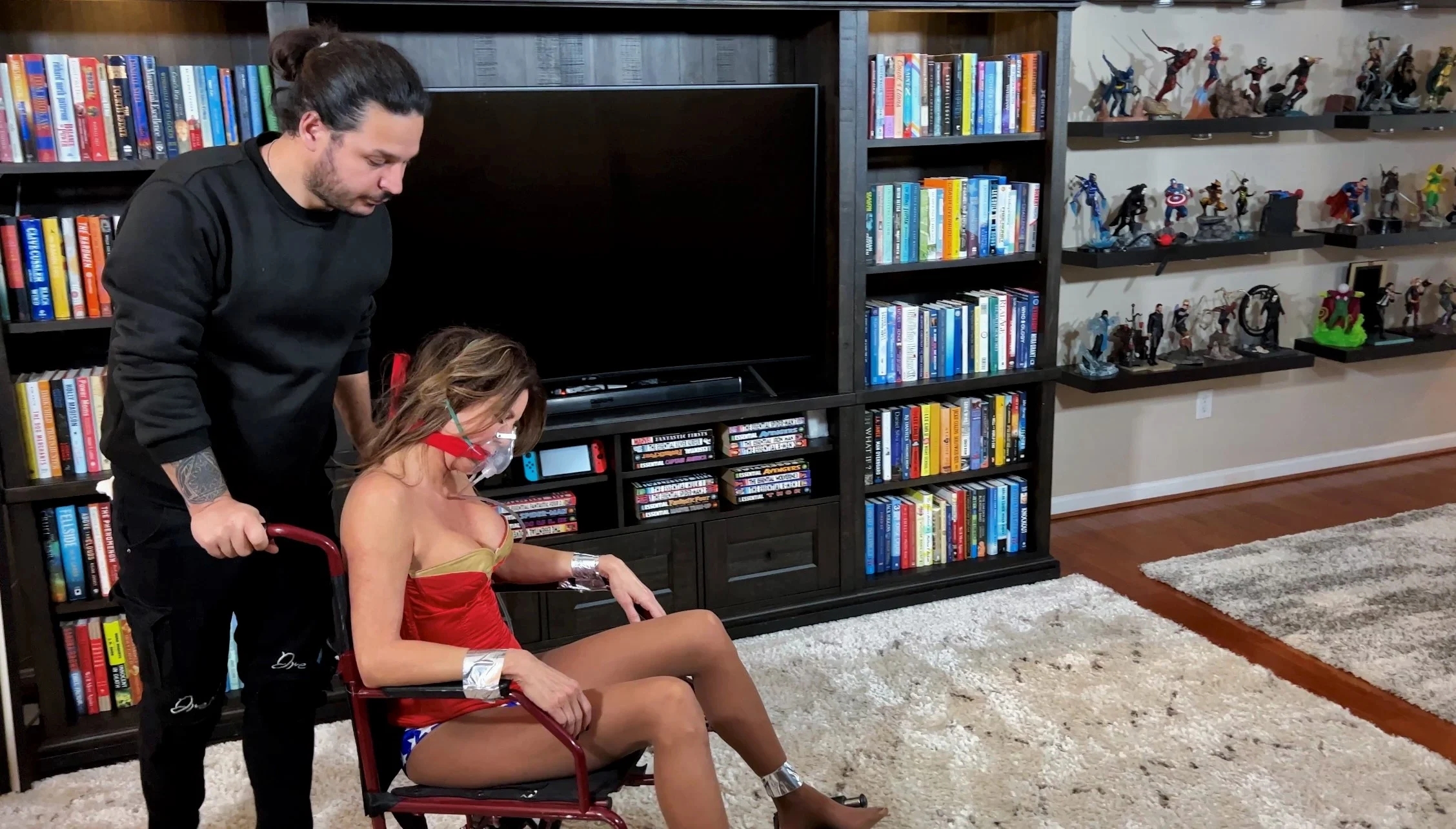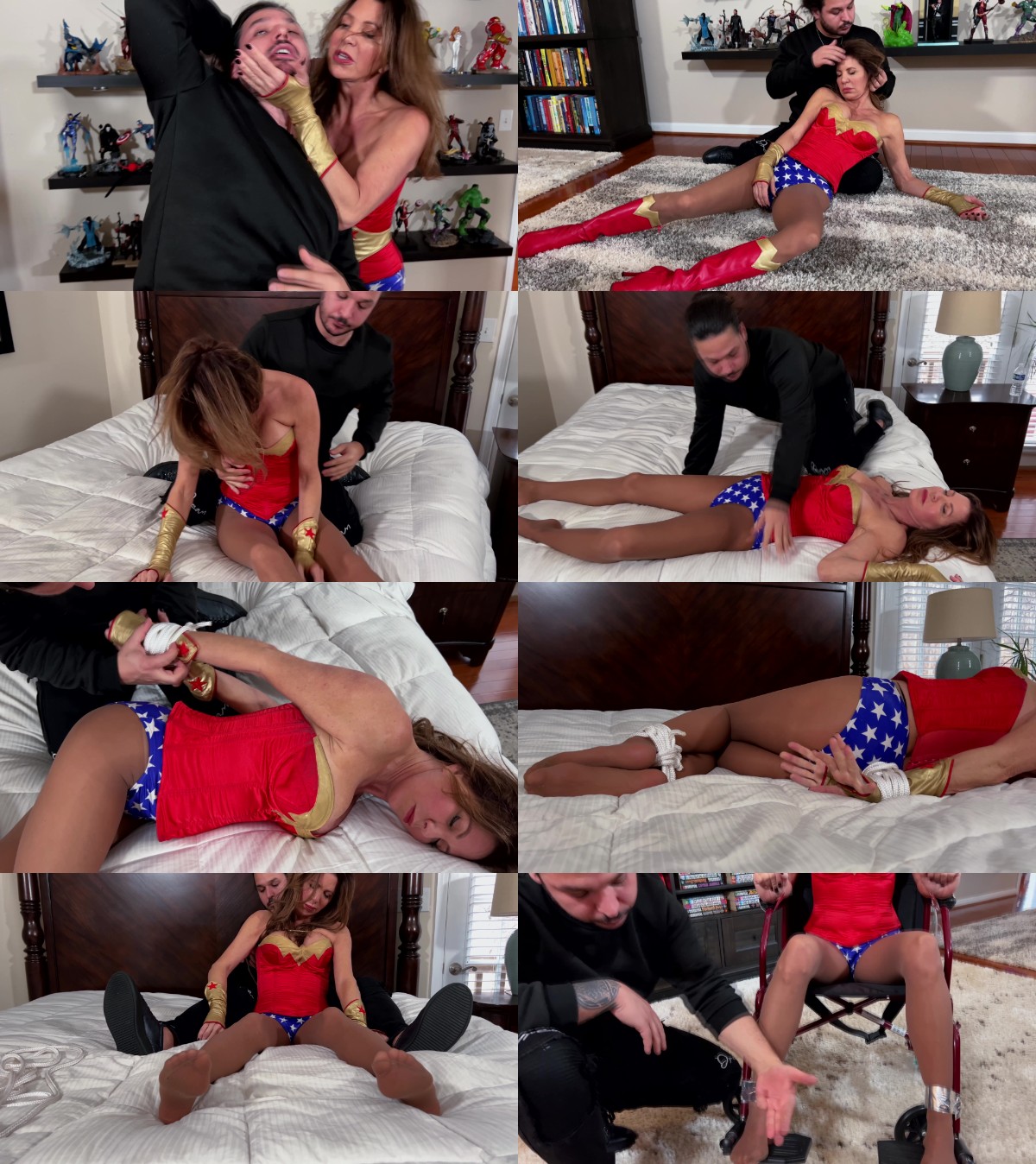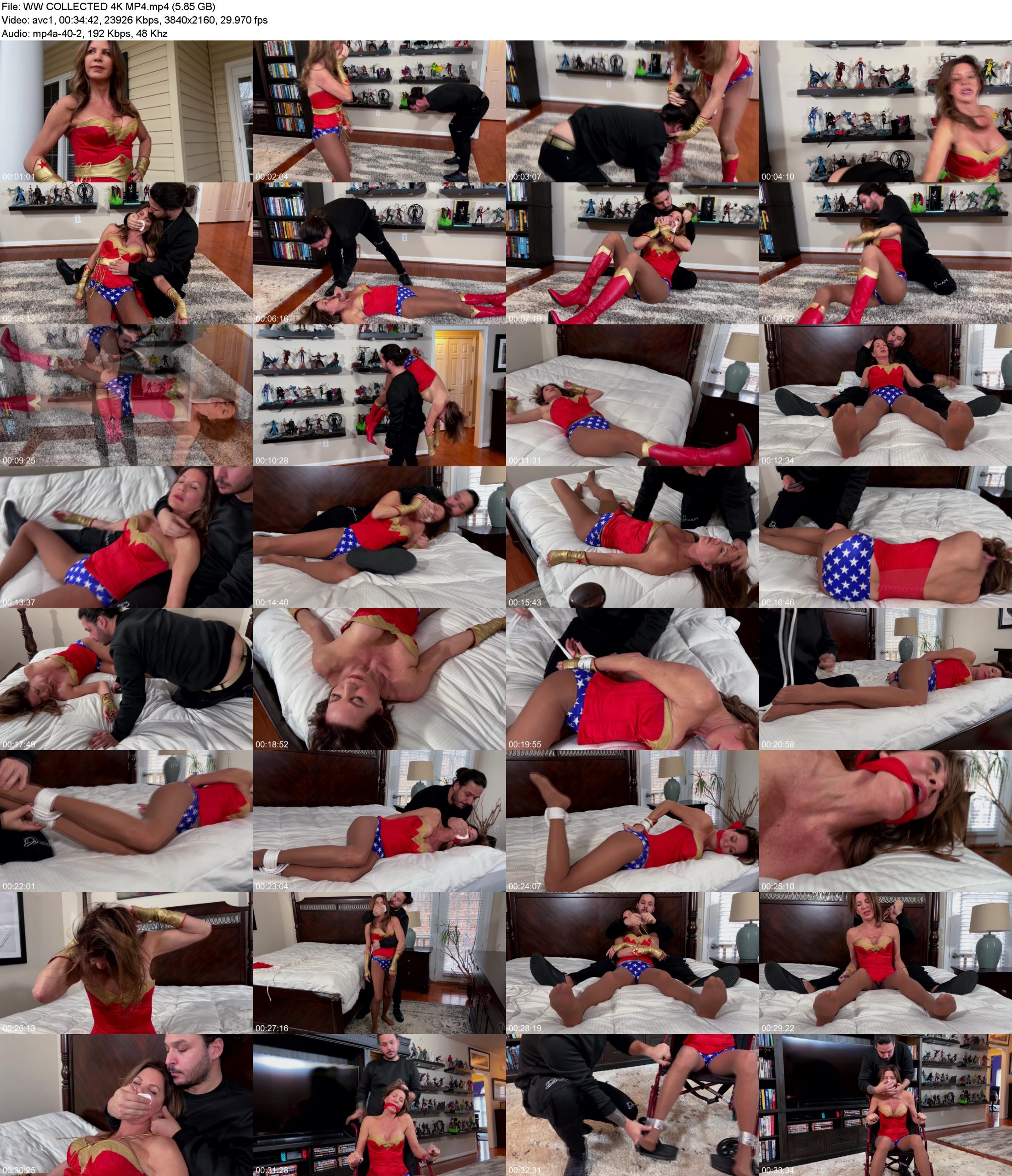 WONDER WOMYN: COLLECTED – A sexy NEW adventure featuring Hollywood as WW vs. Jackson the international slaver! SLEEPY PERIL, LIFT/CARRY, SUPERHEROINE HUMILIATION!
Here is a HOT NEW Wonder Womyn adventure! Hollywood returns as Wonder Womyn, on scene at a location rumored to be associated w/ the notorious international criminal The Collector! Or is it one of the Collector's top associates (Jackson!). WW arrives at the location rumored to be a den of sex slavery with rumors of beautiful girls going missing! WW vows to clean up The Collector and any of his goons and rescue the women.
WW kicks the door in and announces herself! Walking around and taunting the villain, she doesn't have to wait long! Top associate Jackson enters, grabbing from behind w/ his sleepy rag! WW struggles, but w/ her belt on, he's no match for her! She elbows him off, and then gives him a beating, with punches , kicks and chokes. But her arrogance is her downfall – just when she's softened him up and is taunting him, Jackson gives her a quick shot & a sleepy rag smother! WW struggles with him, but this time, the aroma proves too powerful, and she goes out in his arms. Jackson looks over his latest prize, she'll fetch a big price on the market! He REMOVES HER BELT AND LASSO, commenting they'll fetch good money. Back with WW, she begins to come around and is again put out after a struggle w the sleepy cloth! LIMP PLAY and EYE CHECKS.
Jackson OTS CARRIES WW around the room, commenting on soon maybe she'll be one of the collectors pieces like the rest on the wall! He carries her to a back bedroom he uses to inspect his merchandise. LONG SCENE. He REMOVES HER BOOTS, looking over her perfect stocking feet! WW REPEATEDLY has the sleepy cloth used on her, including several escape scenes! Her LASSO IS USED ON HER TO MAKE HER REVEAL SECRETS! She's LIMP PLAYED like the trophy she is for Jackson. Later, he takes many sleepy posed pictures of WW for her eventual sale, with LIMP PLAY. EYE CHECKS.
Soon WW is BOUND AND GAGGED (done on screen) by Jackson, and left to struggle as he makes arrangements. WW struggles by herself, eventually able to free herself just in the nick of time. As she's recovering, Jackson appears and puts her back out with the sleepy cloth after a struggle! WW now finds herself bound/gagged in a wheelchair, as Jackson pushes her in for the AUCTION! He sets up his live feed, as peeps bid on WW! In the end, he puts the sleepy mask on her as she's wheeled out, soon to be shipped to the winner!
IF YOU LIKE THE LOOK OF THIS, PLEASE PURCHASE HERE. EVERY SALE HELPS ME CONTINUE TO BRING CONTENT LIKE THIS TO YOU (CURRENTLY HIRING HOLLYWOOD SOON, SO IF YOU WANT A CUSTOM FOLLOW UP, WE CAN ACCOMMODATE!). THANK YOU TO EVERYONE WHO SUPPORTS WHAT WE DO. YOU DUDES ROCK! – Casey
tags:superheroines fetish,superheroine porn,superheroines sex,humiliation,superheroines adult movies,fantasy,wonder woman
Duration: 00:34:42 Resolution: 3840×2160 Format: MPEG-4 Size: 5.85 GB