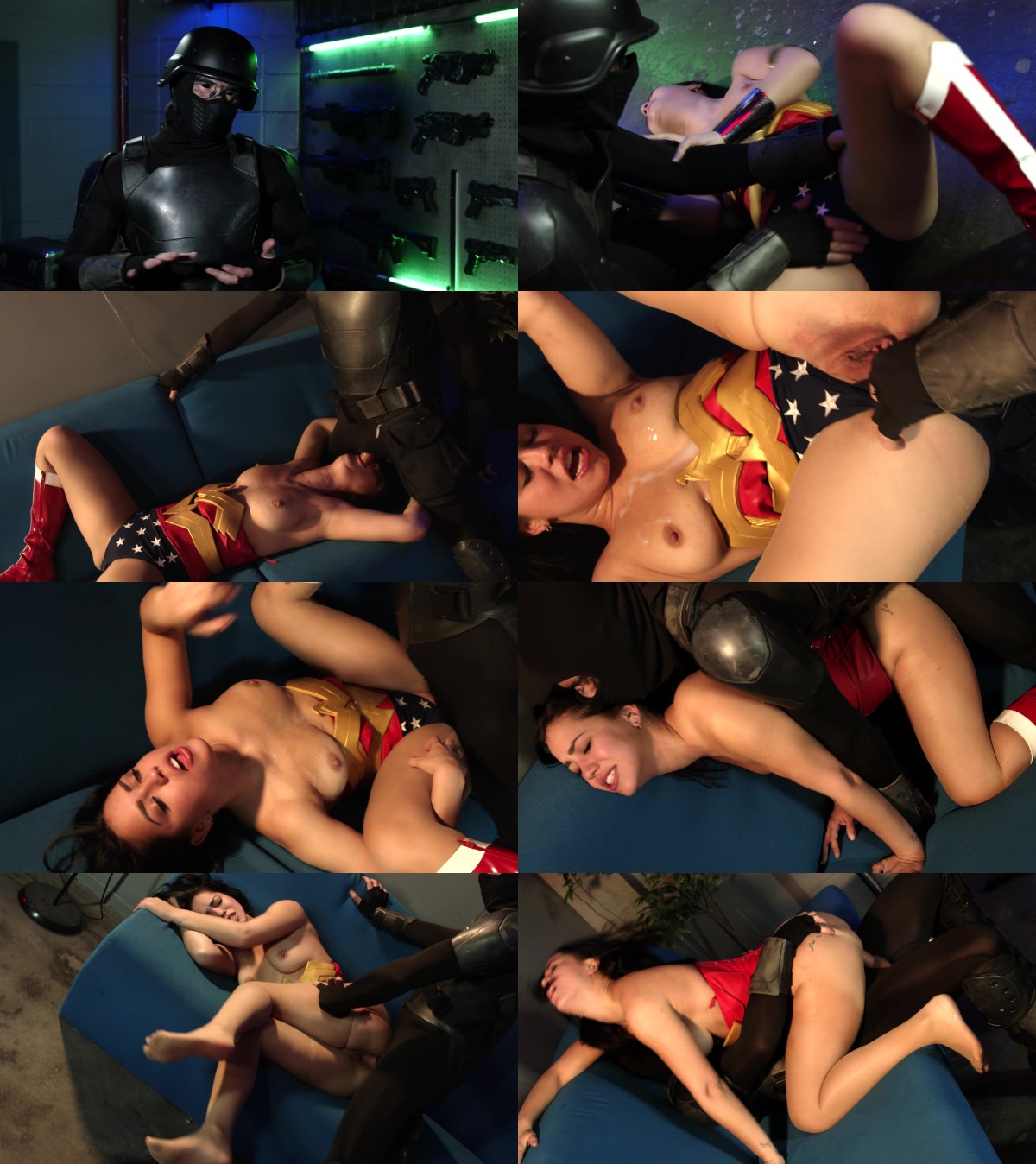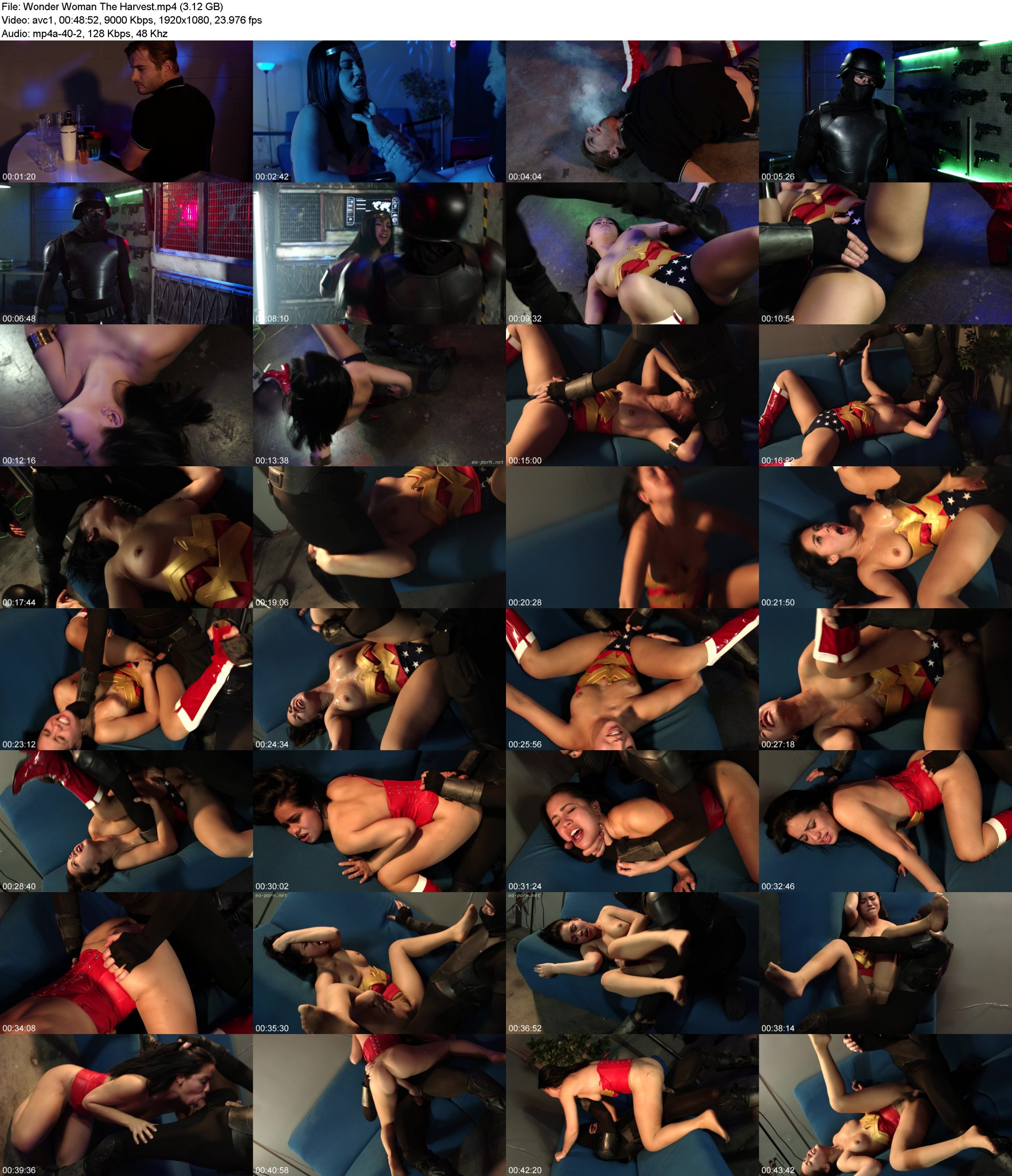 Starring: Alina Lopez / Nathan Bronson
Synopsis: A being from another Galaxy comes to Earth to find a vessel strong enough to carry his offspring. Diana goes on an investigation to a night club where multiple women have vanished. But the night club is not what it appears to be.
15 Minutes of Action / Story setup
33 Minutes of Final Sequence
Ending (Spoiler Alert): Lose ending (no death), she is taken to be his heirs incubator
ADDITIONAL DETAILS ABOUT FILM
Costume has pantyhose (boots come off during the final scene)
Costume is partially removed, but not destroyed.
In this film there will not be common found Wonder Woman tropes, like being ragged over the mouth, lasso confession around the waist, etc. I figured some of those elements can used in a sequel, but wanted to try something different with the narrative rather than repeat what I've done with her before.
Heroine is bested in strength, though she holds her own throughout the fight.
She does not get KOed in film.
She is cradle carried in the film.
5 genuine orgasms in finale scene. (She states them out loud, they are real and not scripted)
Bootless at 35 minute marker (13 minutes bootless, 35 minutes with boots on)
tags:superheroine porn,superheroines fetish,superheroines adult movies,fantasy,forced sex,mixed wrestling fight
Duration: 00:48:52 Resolution: 1920×1080 Format: MPEG-4 Size: 3.12 GB