W0nder W0man's Ph0toshoot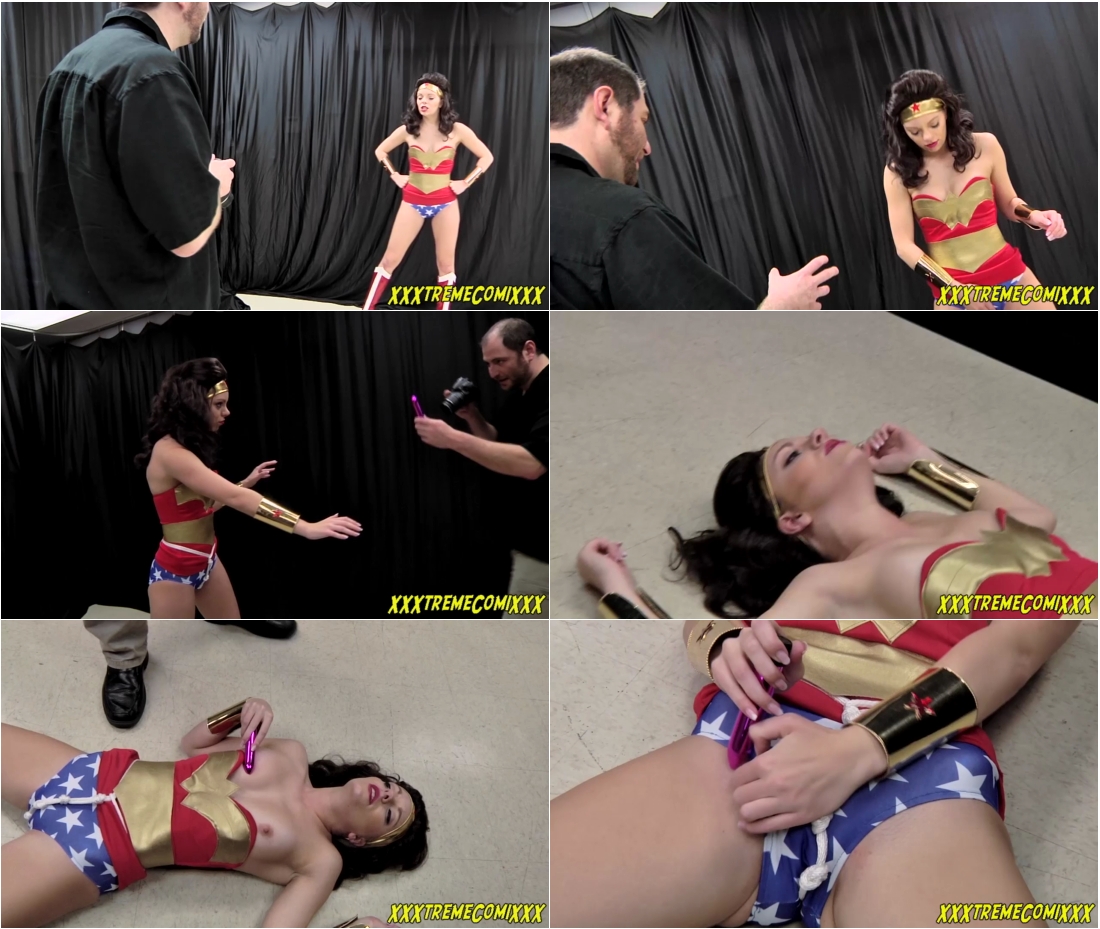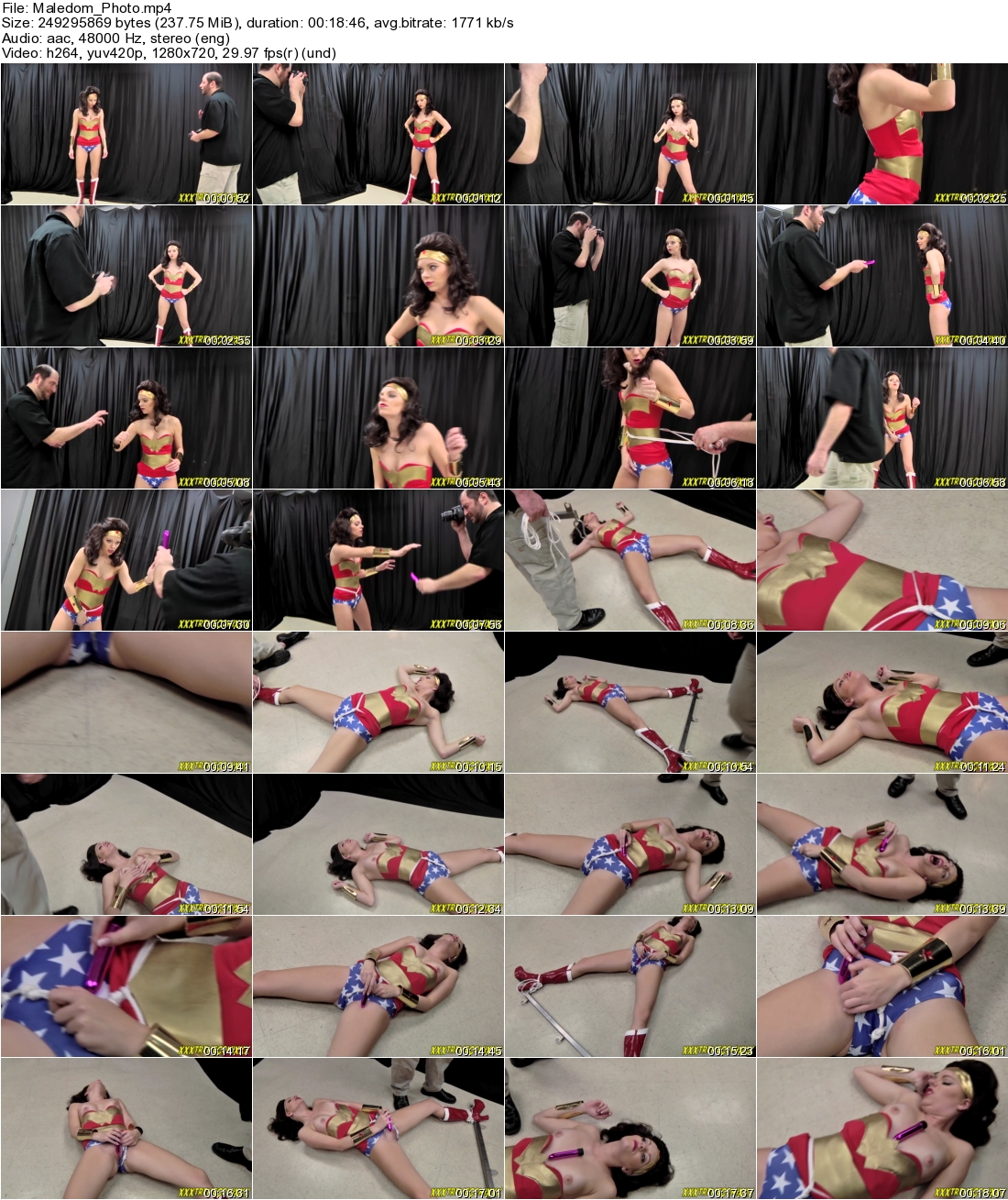 Starring Trisha Parks and Rock
Wonder Woman has shown up for a local photoshoot with a talented photographer. She is on a set of lavish black cloth and the shots will be used for raising money for charity. She stands in her power pose and kicks some ass as the photographer puts her in different positions.
She wants to keep this shoot very G-rated, it is for the kids after all. She thinks that he has enough pictures to work with, but he continues taking inappropriate pictures of her. He goes to touch her and she pushes him away. He takes out a vibrator and tells her to put it between her legs. She refuses and all of a sudden he is controlling her with mind!
He makes her rub he pussy in front of him before tying a rope ornately around her waist and underneath her pussy. He snaps a few more photos as he teases her. He puts her on the ground where she humps the air as he ties a metal bar between her legs, keeping them from closing.
He makes her pull her top down and play with her tits as he takes more photos. He gives her the vibrator and turns it on, controlling her and putting it over her nipple. She tugs on the rope against her pussy sliding the vibrator down to her clit slowly. She moans with pleasure as the vibrator's motor increases. She pulls aside her panties to give him a nice view of her pussy as she presses the vibrator against her clit. She instructs her to cum and she does so, hard and moaning in the studio.
He snaps some more shots as she licks the vibrator before placing the vibrator on her chest. He has to run, though, and leaves her there, powerless to move.
Fetish Elements: Sexual Content, Superheroines, Wonder Woman, Photoshoot, Studio, Mind Control, Telekinesis, Posing, Vibrator, Rope, Bound, Tied, Brace, Pussy Rubbing, Cumming
Tags:Maledom,Male Domination,superheroine,superheroines,Humiliation,storyline,story line,Mixed Wrestling,mixed fight,Submission,froced orgasm,super hero, super heroines,superheroines porn,superheroines adult movies,wonder woman
File: Maledom_Photo.mp4
Size: 249295869 bytes (237.75 MiB), duration: 00:18:46, avg.bitrate: 1771 kb/s
Audio: aac, 48000 Hz, stereo (eng)
Video: h264, yuv420p, 1280×720, 29.97 fps(r) (und)