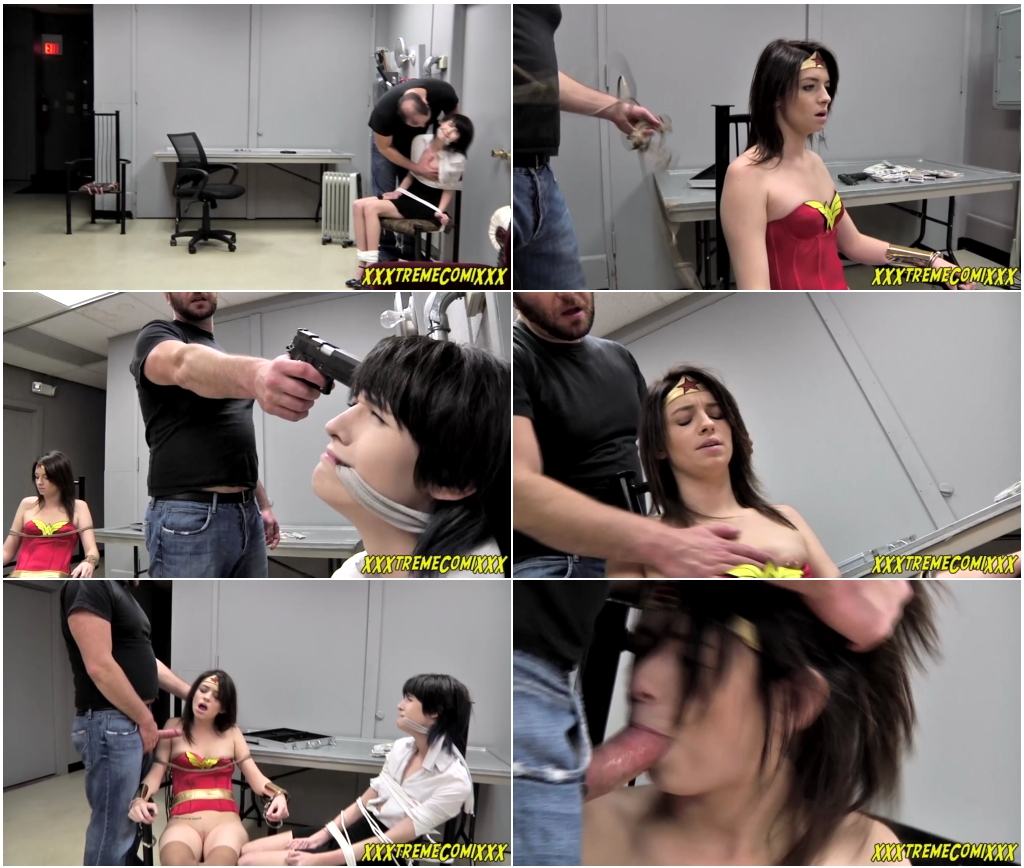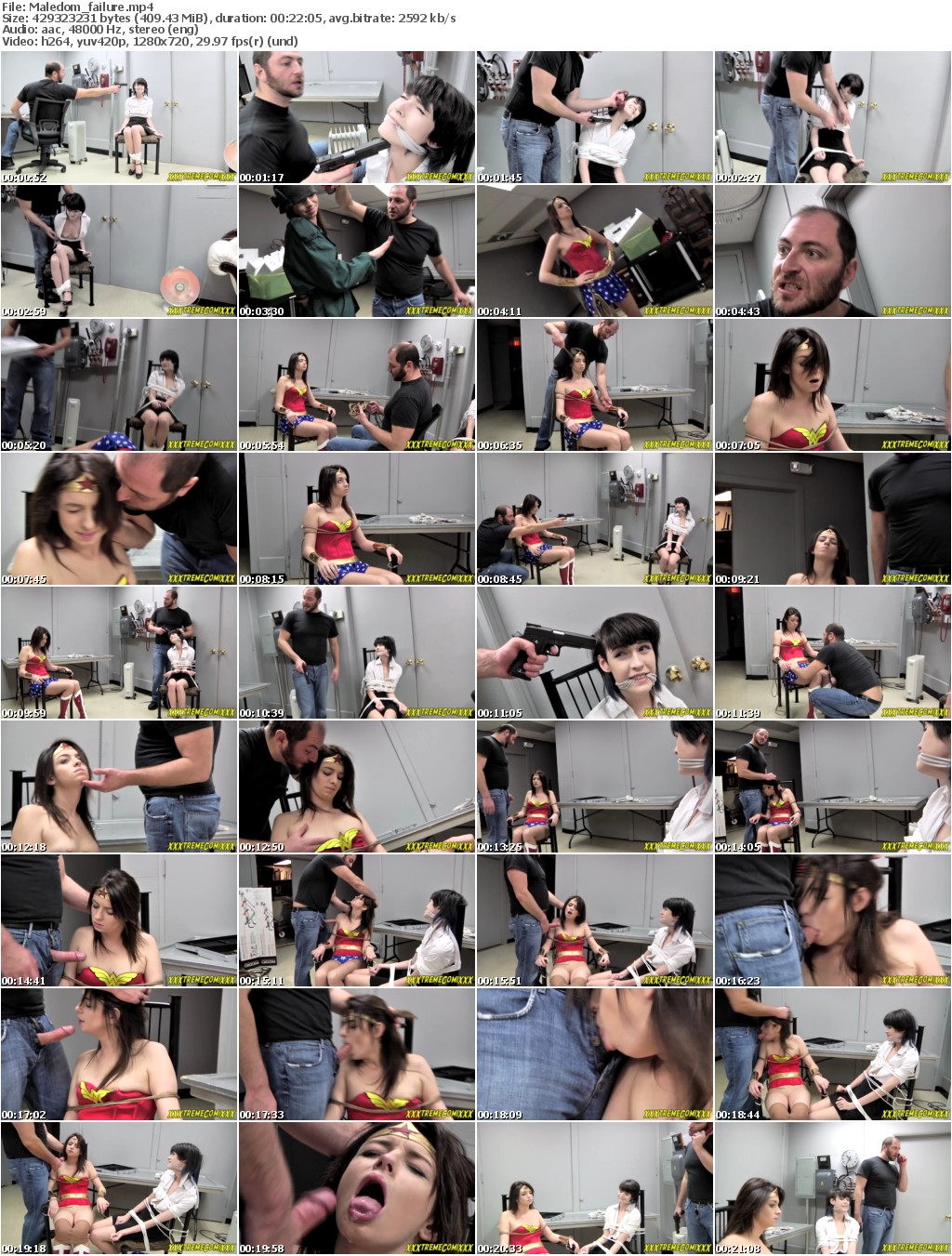 An evil villain has captured the Mayors daughter and has her tied and gagged at his hideout. She pleads for help but he threatens to blow her head clean off. He picks up the phone and dials the Mayor, getting anxious about his ransom. He holds the phone to his helpless victim and she screams. He unbuttons her blouse and fondles her tits as he unveils that the money is on its way.
A plainclothes woman enters with a silver briefcase. She hands it over and he begins counting the money inside. Little does he know, that underneath she isWONDER WOMAN!
He squeezes off a couple of rounds and Wonder Woman blocks them easily with her wristlets. He threatens to the girl but a whip of Wonder Womans lasso has the on the floor and her pounding his abdomen. She tries to untie the girl but a blow from the villains briefcase knocks out Wonder Womannow its time to have some fun!
Wonder Woman awakes to find that she is handcuffed to a chair. The villain threatens to use her lasso against her, tying it around her and asking questions she MUST tell the truth to. He makes her apologize to the girl for not saving her, for letting her meet her demise. He continues to play mind games with both of them, threatening to both of them at any moment.
BUTbefore the real fun can begin, he decides to humiliate Wonder Woman even more, by stripping her panties and shoving his cock down her throat. He grabs at her nipples, teasing her about her true identity.
He finishes off, cumming a big load all over her face. The phone rings and he tells the Mayor that his Wonder Woman plan backfired, maybe this could open up a little negotiation for more money, perhaps? Seems like they lucked out, but will the Mayor pay up?
Fetish Elements: Sexual Content, Superheroine, Tied, Bound, Struggle, Tit Play, Wonder Woman, Cosplay, Role-play, Ransom, Lasso, Punches, Fight Scene, Handcuffs, Forced Blowjob, Cumshot, Facial, Gagging, Damsel In Distress
Related Categories: ROLE PLAY, COSPLAY, HANDCUFF AND SHACKLE FETISH, ROPE BONDAGE, SUPER VILLAIN Keywords: wonder woman, superheroine, fight scene, forced blow job, cumshot, facial, costume, random, damsel, distress
Tags:Maledom,Male Domination,superheroine,superheroines,Humiliation,Mixed Wrestling,Submission,froced orgasm,super hero, super heroines,bdsm,bondage,wonderwoman,wonder woman
Info :
Size: 409.43 MiB
Duration: 00:22:05
Resolution : h264, yuv420p, 1280×720, 29.97 fps(r) (und)
Format: MP4