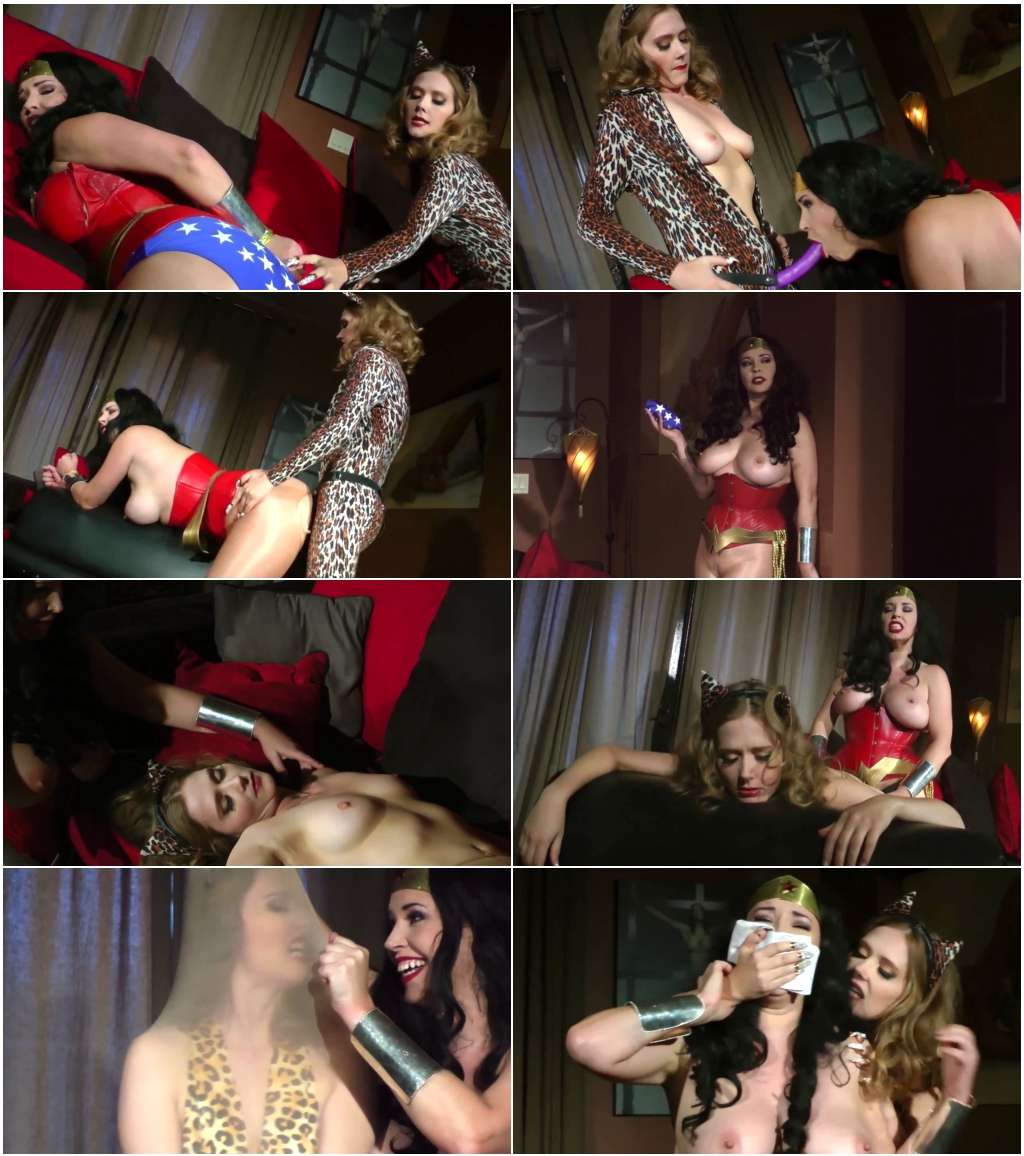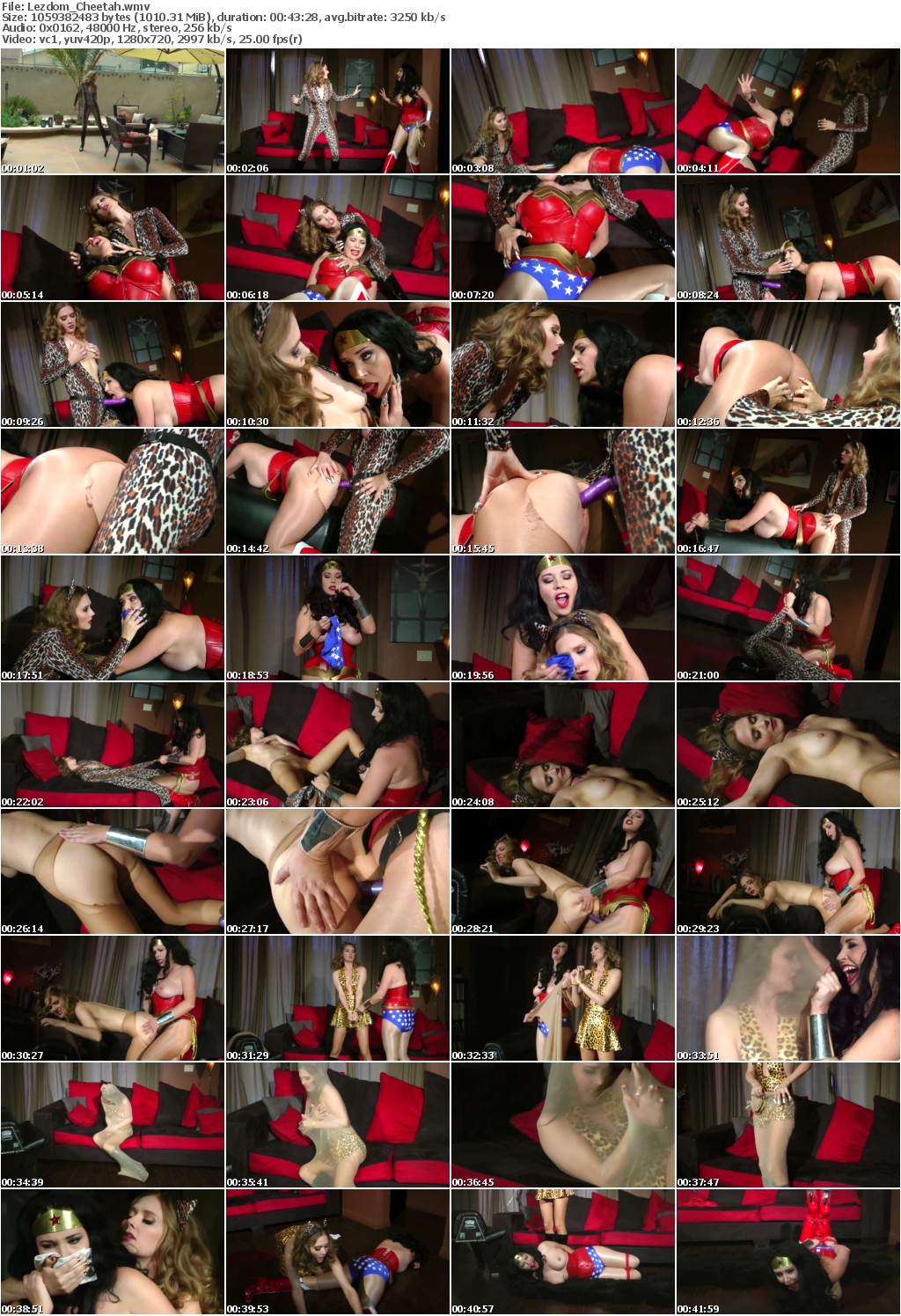 Synopsis: The Cheetah is on the loose. But Wonder Woman was expecting her. After they fight The Cheetah gets the upper hand with her claws and does the unthinkable to Wonder Woman. Wonder Woman is helpless and has to take the humiliation.
But once Cheetah leaves her, Wonder Woman is quick to turn the tables with her panties soaked in a special potion…
Now it's her turn to get back at Cheetah.
Who is completely unresponsive, tossed over Wonder Woman's should and missing in action while Wonder Woman has her way with her.. .
But it's NOT OVER !!,
What will happen next ??
Includes: Wonder Woman, The Cheetah, Over the Shoulder Carry, Bondage, Limp Fetish, Authentic super heroine legendary costumes, SHIP, Bondage, Sleepy, Sleeping Fetish, Lasso of Truth, Cat fighting, female fighting, girl- girl, poison, sharp claws, long nails, blow job, fucking, doggy style, punches, kicks, scratches, pantyhose destruction, nylon encasement, irresponsive sex, undressing, humiliation, peril, cosplay, panty gag, surprise attack, trap, hardcore sex, parody, weak, helpless, super-heroine in distress with bondage and humiliation. No escape.
Category: PERIL
Related Categories: SUPERHEROINES, BONDAGE, DAMSEL IN DISTRESS, HUMILIATION, LIMP FETISH Keywords: ship, bondage, slave, wonder woman, sleepy, peril, cheetah, bondage, super heroine, humiliation, super villain, forced, distress
tags:superheroine,superheroines,lesbian domination,lezdom,stroyline,froced orgasm,submission,humiliation,super hero, super heroines ,strapon,wonderwoman
Info :
Size: 1010.31 MiB
Duration: 00:43:28
Resolution : vc1, yuv420p, 1280×720, 2997 kb/s, 25.00 fps(r)
Format: WMV
Download – Lezdom_Cheetah.part1.rar
Download – Lezdom_Cheetah.part2.rar
Download – Lezdom_Cheetah.part3.rar