W0nder Star vs. IvyGrrl 2!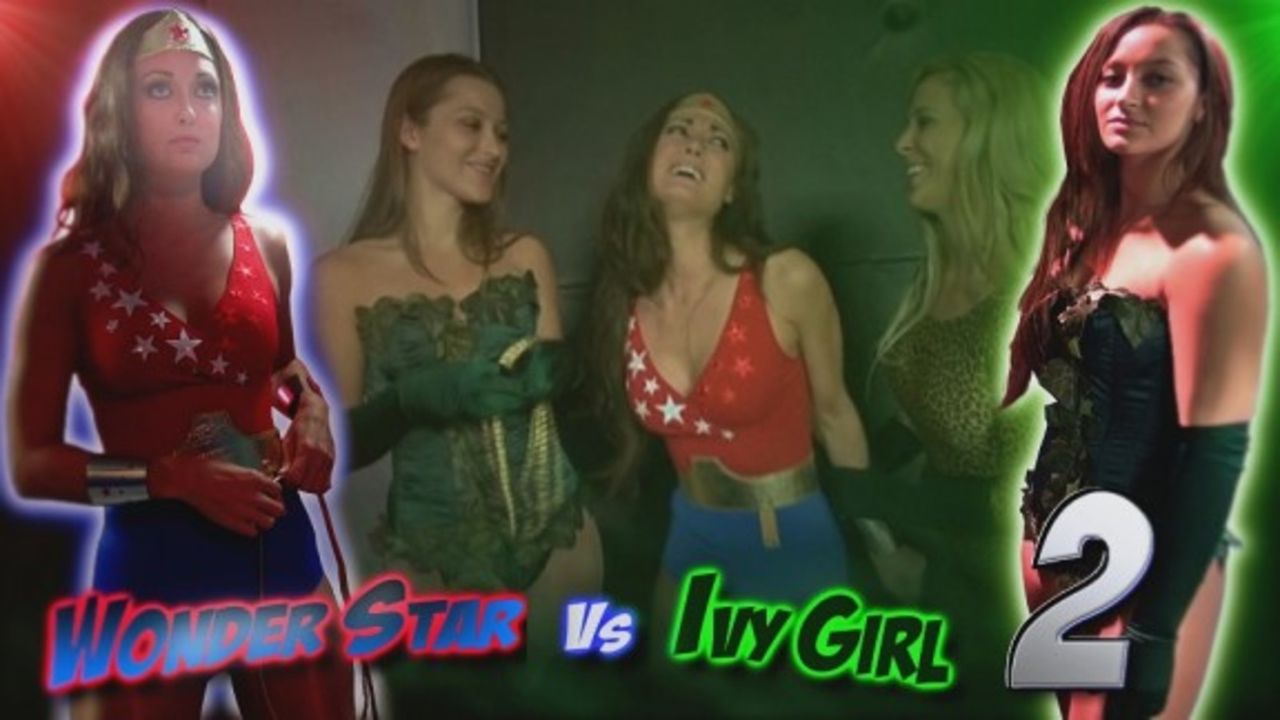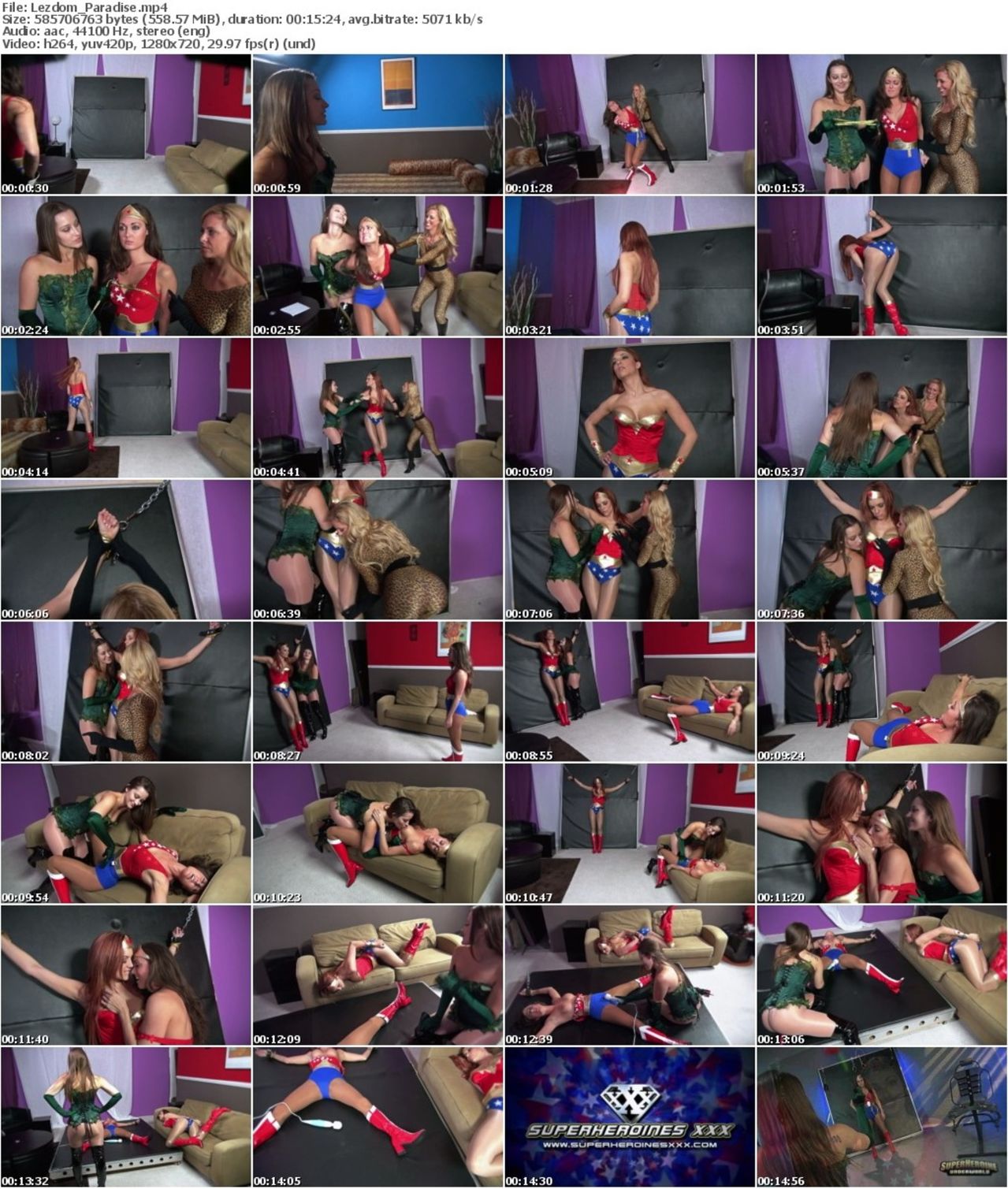 Wonder Star is at IvyGrrls lair when she is accosted by IvyGrrl. Ivy girl attempts to get the upper hand by shooting lasers at Wonder star but she is able to deflect them easily. What Wonder Star hadn't counted on was Kat waiting in the wings! Kat grabs Wonder Stars arms and now IvyGrrls blast hit their mark, weakening Wonder Star.
Ivy girl walks up to Wonder Star and grabs her lasso of truth, placing it around Wonder Star who quickly falls under its spell. Ivy Girl is made to reveal her plans and the location of Princess Paradise.
Princess Paradise arrives looking for Wonder Star but she is nowhere to be found… Princess paradise is looking for clues for the missing Wonder Star when IvyGrrl and Kat arrive. Princess Paradise demands to know what has happened to Wonder Star.
A struggle breaks out with her foes but it is revealed that she cannot take on 2 villainesses at once and is overpowered by IvyGrrl and Kat!
IvyGrrl smacks princess Paradise around, throws her on the ground and when Princess Paradise is still defiant, she gets blasted with the stunstick…
IvyGrrl blows pheremones into Princess Paradises face and she becomes the plaything of IvyGrrl and Kat.
Kat leaves to get Wonder Star to show her what they've done to Princess Paradise. Wonder Star overpowers her foe and races back to find Princess Paradise in the clutches of IvyGrrl.
IvyGrrl immediately blasts Wonder Star with her stun stick, paralyzing her, and goes back to playing with Princess Paradise. WOnder Star tries to get IvyGrrl to stop, but IvyGrrl has had enough and gives Wonder Star a pheremone kiss to keep her compliant. IvyGrrl decides to have a little fun with Wonder Star while she is under IvyGrrls power.
With the two superheroines under IvyGrrls power, IvyGrrl has WOnder Star seduce Princess Paradise, much to the satisfaction of IvyGrrl.
In the next scene, Princess Pardise is cuffed on the couch and can only watch as IvyGrrl has her way with Wonder Star. With the effects of IvyGrrls pheramones still coursing through her body, Princess Paradise becomes turned on and start to play with herself as Wonder Star can't fight IvyGrrl and has a powerful orgasm. The video ends with IvyGrrl laughing at the pathetic heroines and escaping as the two girls lay moaning in ecstasy..
tags:superheroine,superheroines,lesbian domination,lezdom,stroyline,froced orgasm,submission,humiliation,super hero, super heroines ,bondage,hitachi
Info :
Size : 558.57 MiB
Duration : 00:15:24
Resolution : h264, yuv420p, 1280×720, 29.97 fps(r) (und)
Format : MP4
Download – Lezdom_Paradise.part1.rar
Download – Lezdom_Paradise.part2.rar