Virgin Step-Sister Turned Out By Magic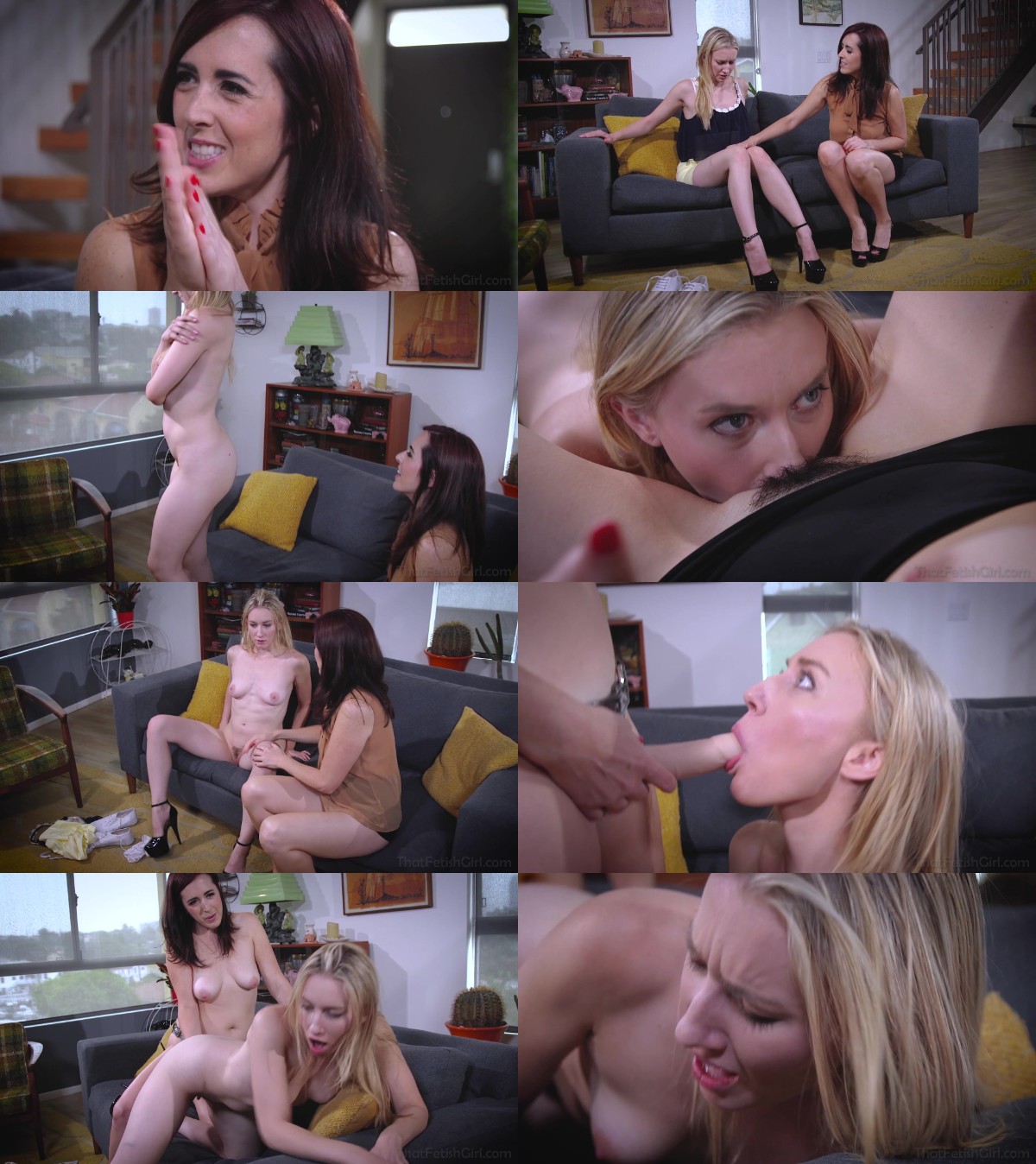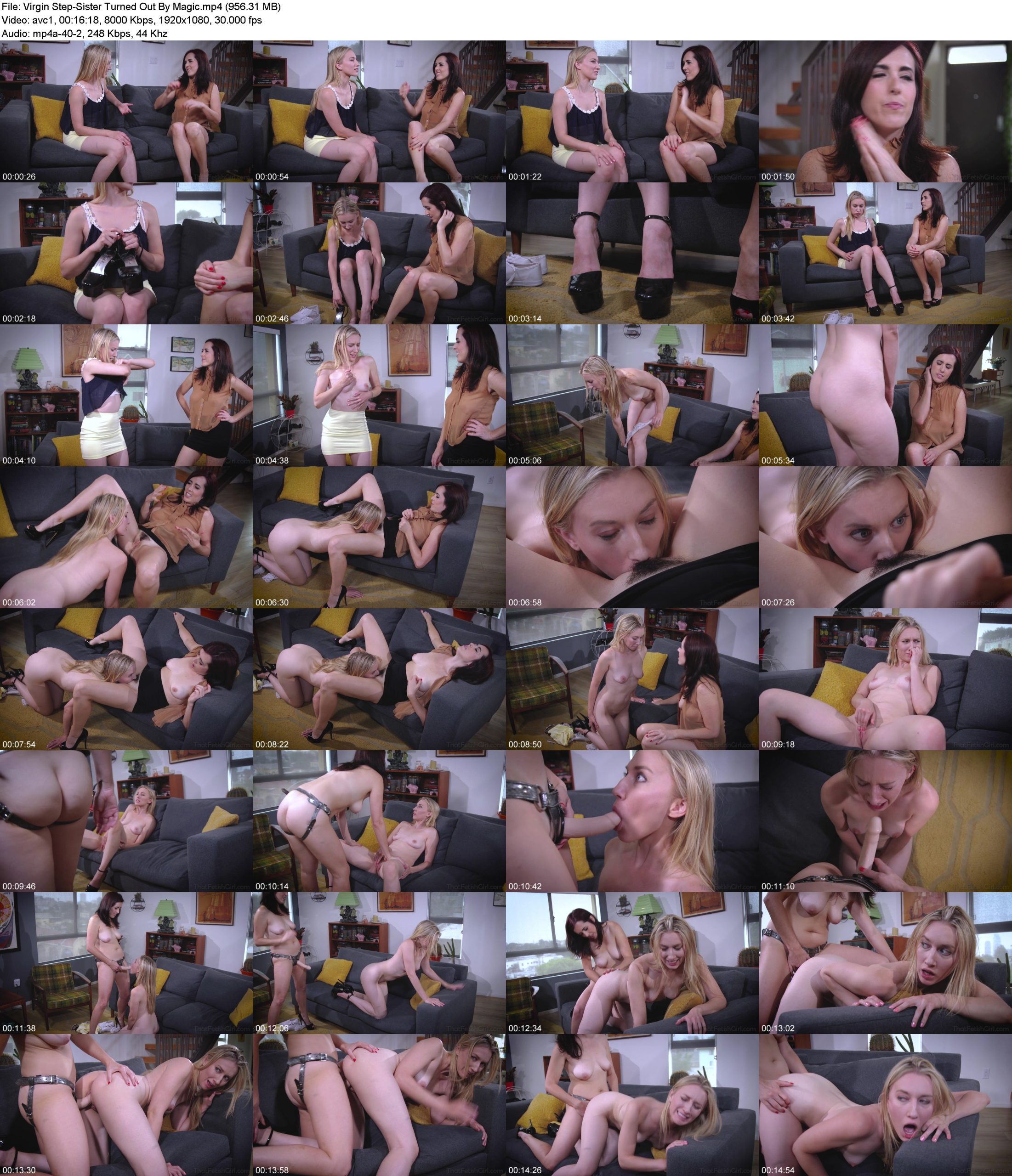 Riley Reyes, Dixie Comet
Dixie has invited her step-sister Riley over to go over some last minute preparation for her wedding. Of Riley is her step-sister's Maid of Honor, even though she's kind of a uptight, stick-in-the-mud and might even still be a virgin. She feels obligated to have her step-sister be involved but she knows she's going to be awkward around all of Dixie's open-minded, slutty girlfriends so she has a plan to loosen her up.
Dixie pulls out a pair of super high, platform heels and tells Riley that they are the bridesmaid's shoes she's picked. Riley thinks that they are ridiculous and look like stripper heels. She says they're too high and she'll fall down, but Dixie asks her to try them on and in the spirit of her step-sister's wedding, she agrees. Little does she know that her step-sister has tricked her with magical shoes and when she finishes strapping them on a wave of magic goes through her and she starts to feel a little weird. She starts to feel turned on and horny, which is a very unusual feeling for her and she also finds that she can't resist doing every sexual thing her step-sister tells her to do whether she likes it or not.
Dixie commands her to stand and take off all her clothes. She protests but does it reflexively as if not under her own control. When she's naked, Dixie has her spin around and checks out her step-sister's hot, naked body. Who knew how sexy she was under her boring clothes?! Dixie tells her, "I think what you really want to do is eat my pussy." Riley cringes in disbelief but when Dixie spreads her legs and presents her bare pussy for her, Riley immediately gets on her knees and starts licking it. She can't believe what she's doing but she keeps doing it, and apparently doing it well because soon Dixie has an orgasm. She tells her to play with her own pussy now and try to make herself cum which she does despite her sheer embarrassment.
Dixie returns with a strap-on and tells her step-sister that now she's going to help her out with her virginity. She commands her horrified step-sister onto her knees and makes her suck and chock on her cock. Once it's nice and wet she bends Riley over and fucks her from behind until she has her own reluctant orgasm. probably her first!
As Dixie relaxes back onto the couch, content, Riley furiously tries to remove the shoes, which she now understands are the thing making her do all these horrible acts. When she tries and tries but can't get them unbuckled, Dixie laughs and tells her that she is in control of her now and only she can break the spell and that she's not going to do it until after the bachelorette party because Riley is going to be the entertainment for her and her girlfriends
superheroine porn,superheroines fetish,humiliation, Hypnosis, Mind control, Erotic Magic, Family Fantasies, Family Sex, MAGIC CONTROL, Siblings, catfight Sister and Sister, Taboo lezdom ,lesbian domination strapon tina lee comet
Duration: 00:16:18 Resolution: 1920×1080 Format: MPEG-4 Size: 956.31 MB
Download or WATCH ONLINE – Virgin_Step-Sister_Turned_Out_By_Magic.mp4