[TheLifeErotic] Deepika and Kiere – Playmates 2 [1080p]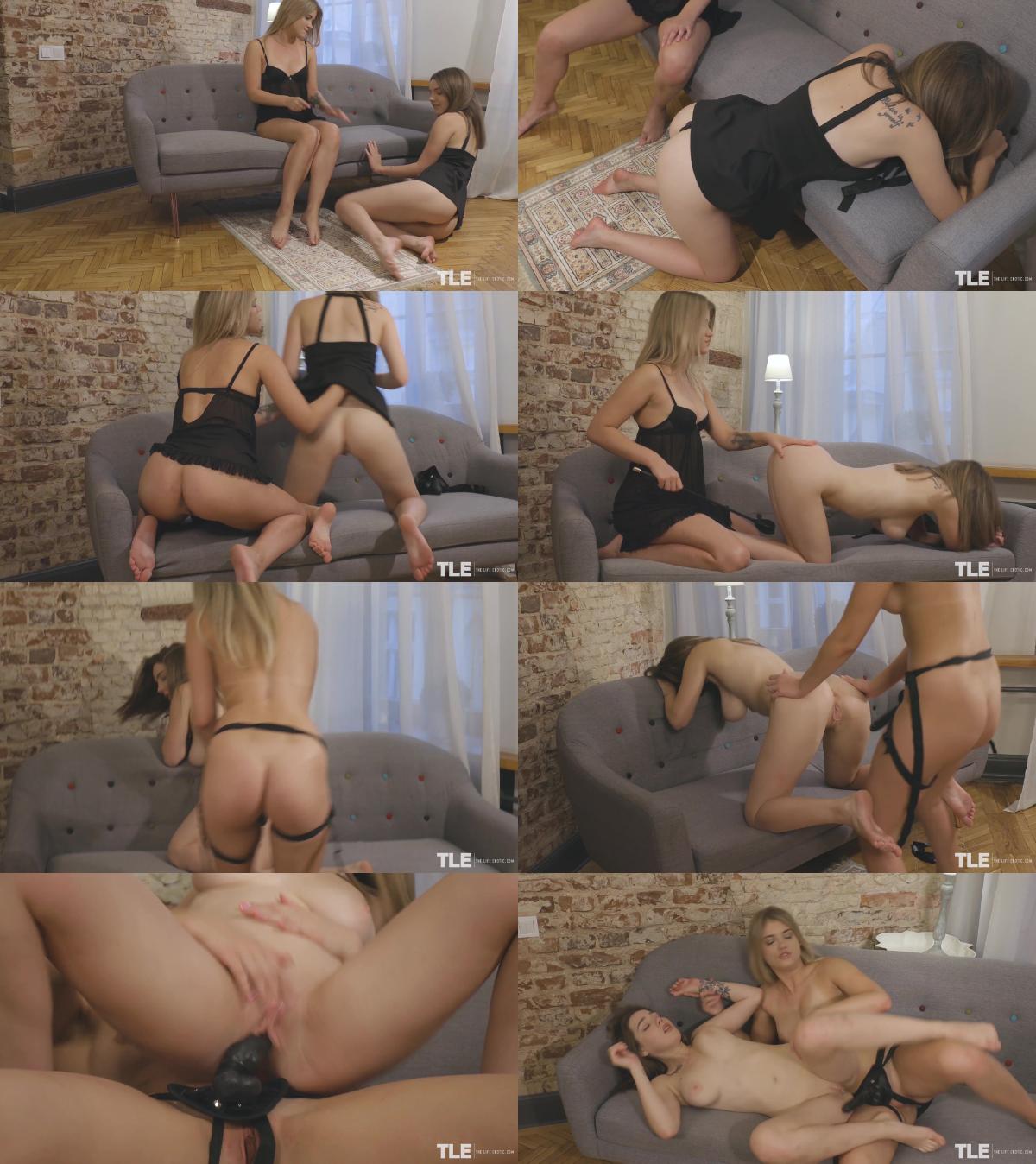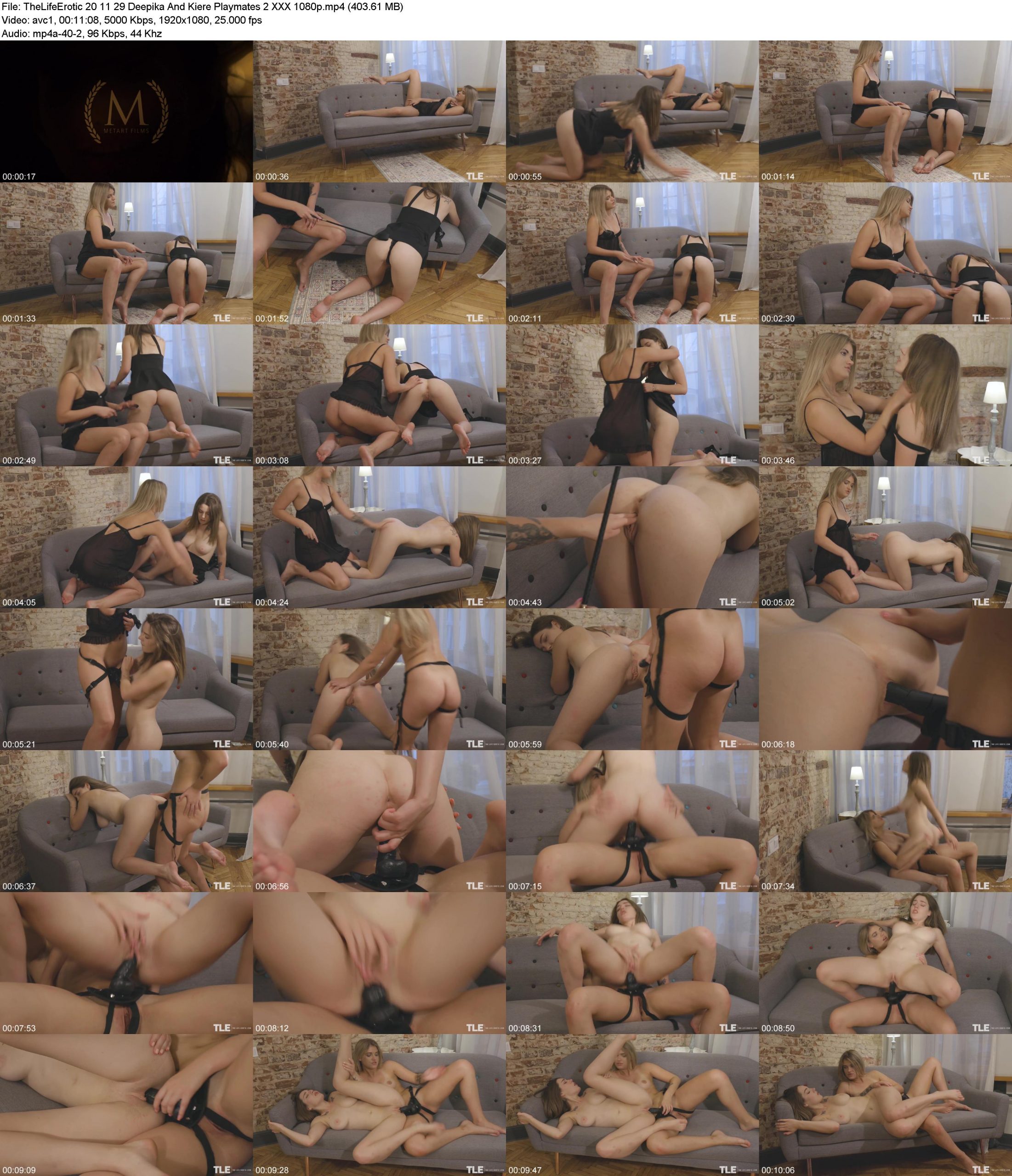 Horny Norwegian blonde Deepika is lying on her couch, enjoying a solo sex session. Dressed in a sexy black chemise and no panties, she is already lost in pleasure as she masturbates her shaved pussy. Soon, however, her private bliss is interrupted as Kiere, her lesbian lover, enters the room. The tattooed brunette crawls in on all fours, barefoot in a short black nightdress and thong, with a riding crop clenched between her teeth.
Deepika gives her submissive the attention she craves, spanking her peachy ass with the crop. As each stroke lands, Kiere moans and wiggles her butt in delight. Deepika caresses her girlfriend's cheeks and peels down her panties. More spanking ensues as Kiere flaunts her own smooth snatch, then they make out before Deepika strips her naked, exposing her large natural breasts.
Kiere crouches on the couch doggy style, with Deepika kneeling behind. The blonde shows off her Domme skills, wielding the crop with one hand as the fingers of the other probe Kiere's snatch. Suddenly, Deepika tosses her lover off of the couch and onto the floor, then hands her a big black strap-on dildo. Obediently, Kiere fastens the harness so the quivering mock cock juts out from Deepika's crotch. Guided by another rough shove from Deepika – now baring her own impressive tanlined rack – Kiere kneels on the couch.
Deepika splays the brunette's cheeks and spits on her hairless snatch, then thrusts the dildo into her pussy. She rocks her hips, hand-spanking the girl and pulling on her hair as she plows in and out. They switch position, Kiere's huge tits bouncing in her Mistress's face as she rides her hard. Then she takes the dildo reverse cowgirl, squatting over it while Deepika teases her clit.
Finally, the duo spoons and Kiere screams in ecstasy as Deepika pounds her to orgasm – then, satisfied, the submissive meekly takes her place on the floor. Deepika removes the strap-on then tosses it out the room, ordering Kiere to crawl after it, on her hands and knees. Kiere obeys, leaving Deepika to pleasure herself.
Includes
Masturbation with Fingers, Lingerie, Panties, Spanking,Fingering, Strap-On Dildo (doggy, cowgirl, reverse cowgirl, and spooning)
tags:lezdom,lesbian domination,catfight porn,submission,humiliation,strapon
Duration: 00:11:08 Resolution: 1920×1080 Format: MPEG-4 Size: 403.61 MB
Download – TheLifeErotic.20.11.29.Deepika.And.Kiere.Playmates.2.XXX.1080p.mp4