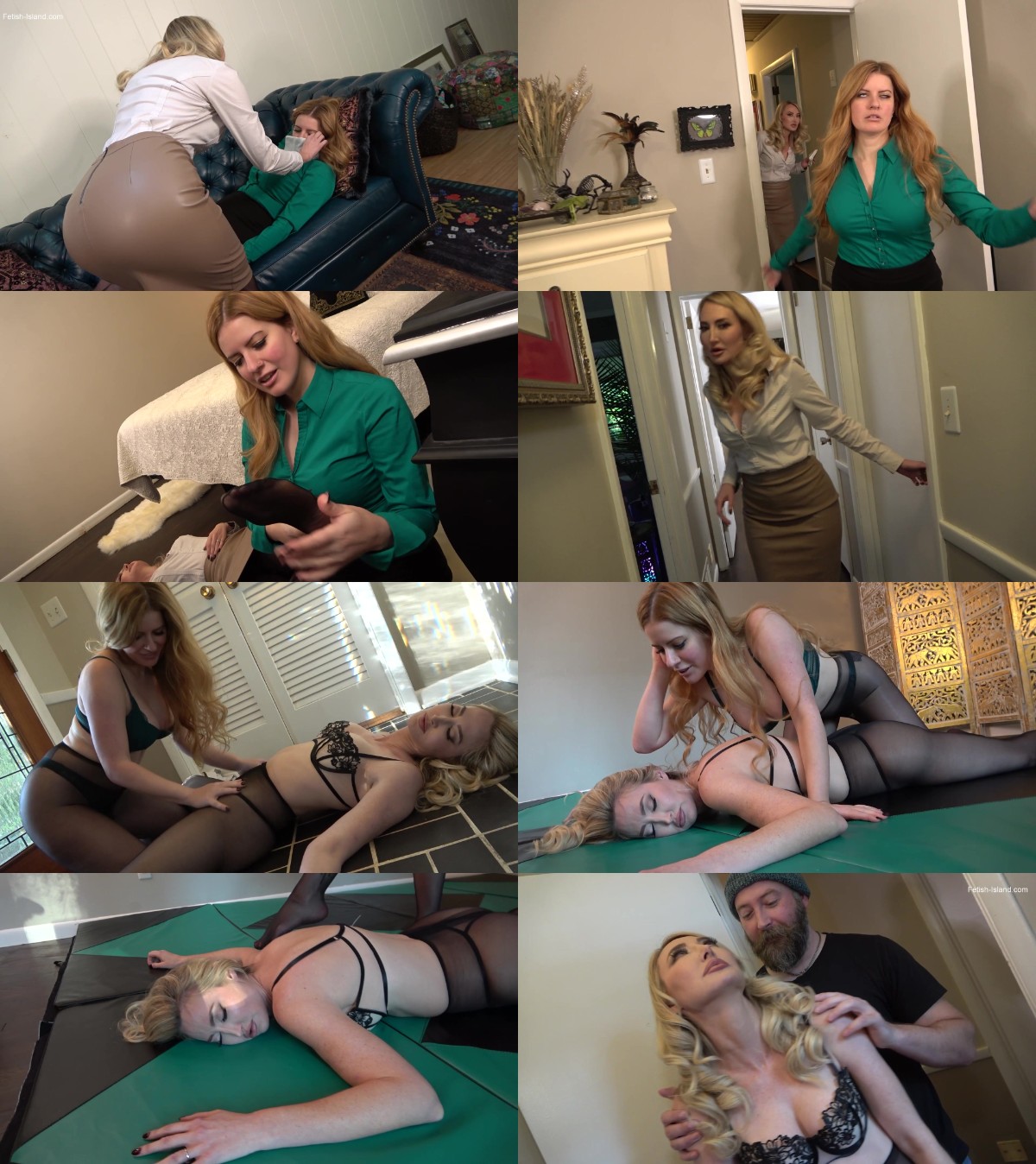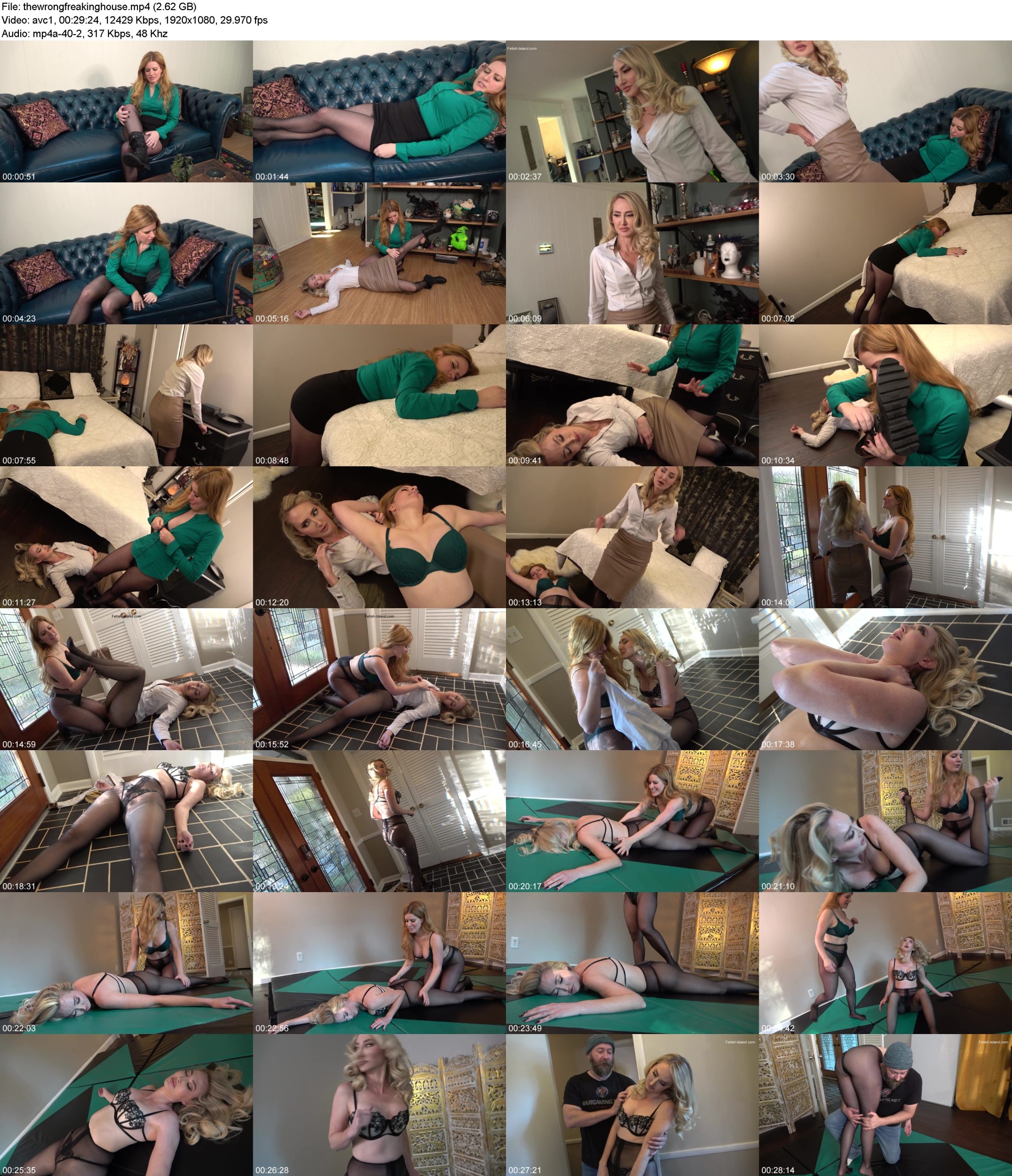 Starring Kendra James, Jacquelyn Velvets and James Barbatus
Jacquelyn Velvets has just returned home from a successful trip, and can't wait to curl up on her couch and get some rest. Unbeknownst to her, though, sexy cat-burglar Kendra James has a plan to slip in and rob her blind as she snoozes! Just to be sure, Kendra uses a little chloroform to keep the homeowner out as she pilfers.
But Kendra has made a terrible miscalculation.she's broken into THE WRONG FREAKING HOUSE. Jacquelyn is something of a connoisseur for chloroform and the sleepy games that follow, and nothing will keep her out for long. As soon as she wakes, Jacquelyn spots an opportunity for some fun!
She decides to play the damsel in distress, leading Kendra from room to room as she weaves a delirious selection of sleepy games. There are tons of KOs using many different methods until, eventually, James Barbatus returns home too!
Now Kendra is in for the night of her life!
This movie contains chloro KO, neck chop KOs, limp play, body piles, fainting, foot worship, foot pressure point KOs/wake ups, pantyhose, OTS carry
tags:superheroines fetish,superheroine porn,superheroines sex,humiliation,superheroines adult movies,fantasy,lezdom,lesbian domination,catfight,submission
Duration: 00:29:24 Resolution: 1920×1080 Format: MPEG-4 Size: 2.62 GB