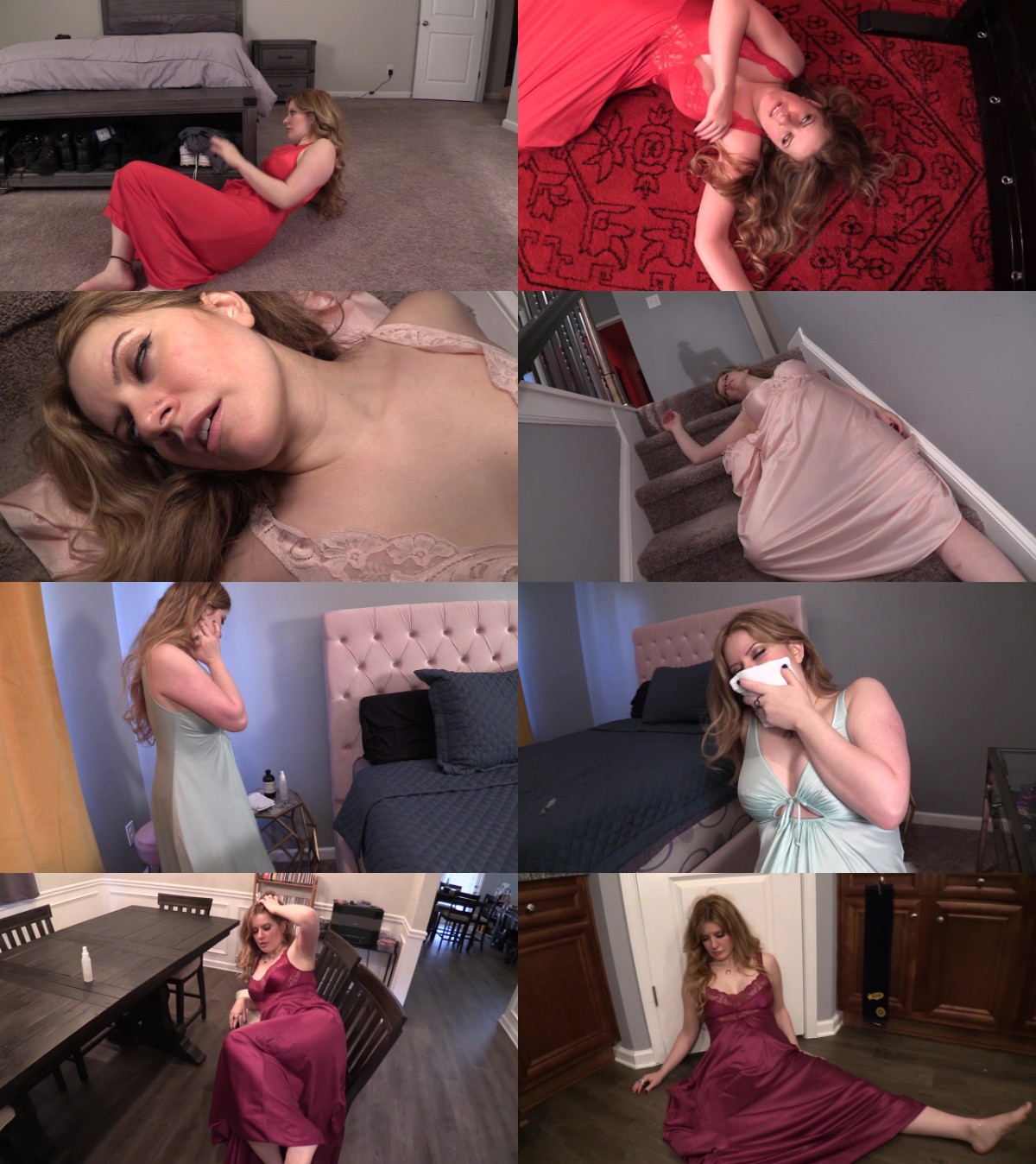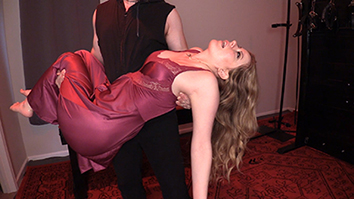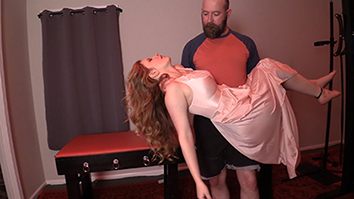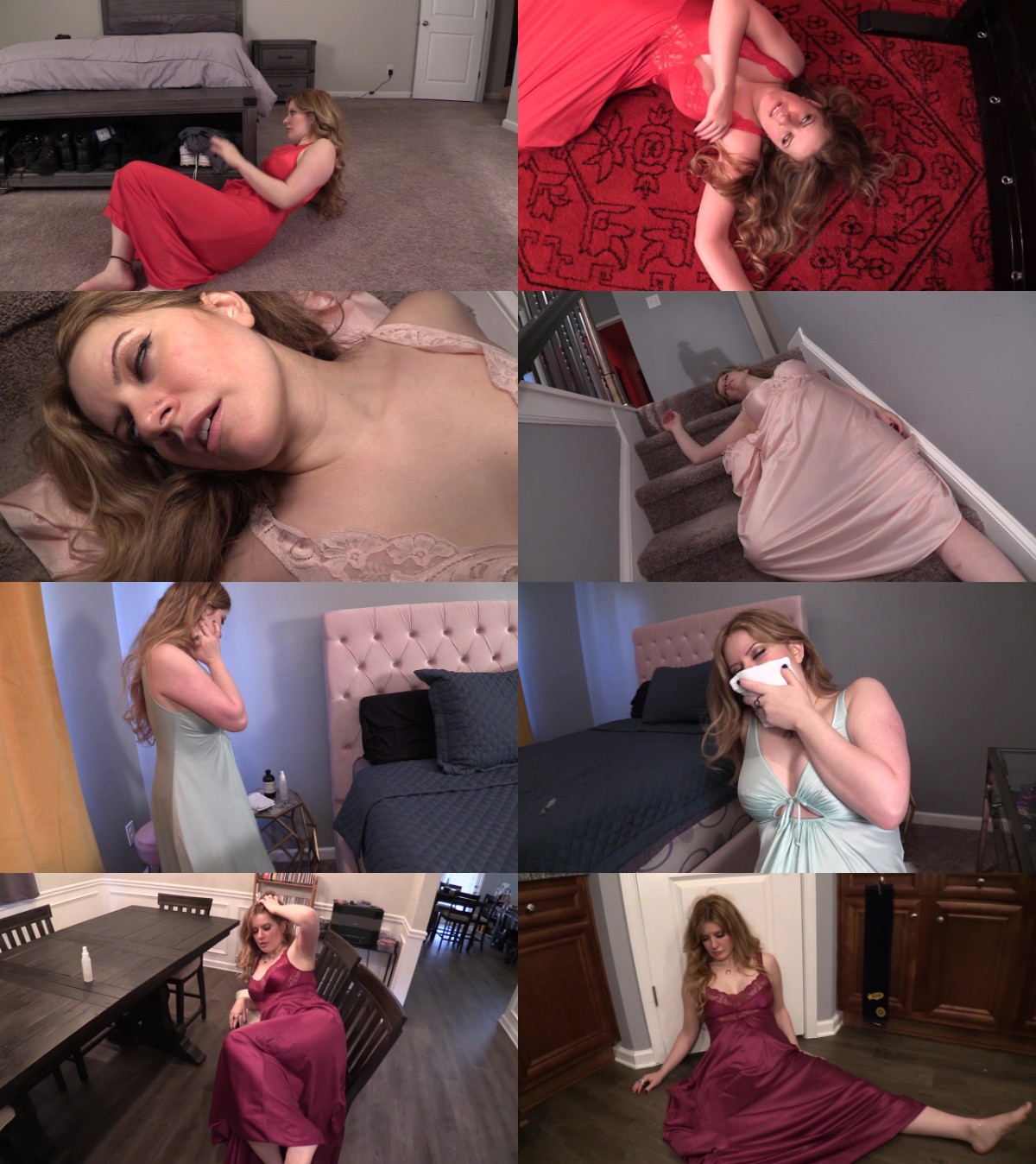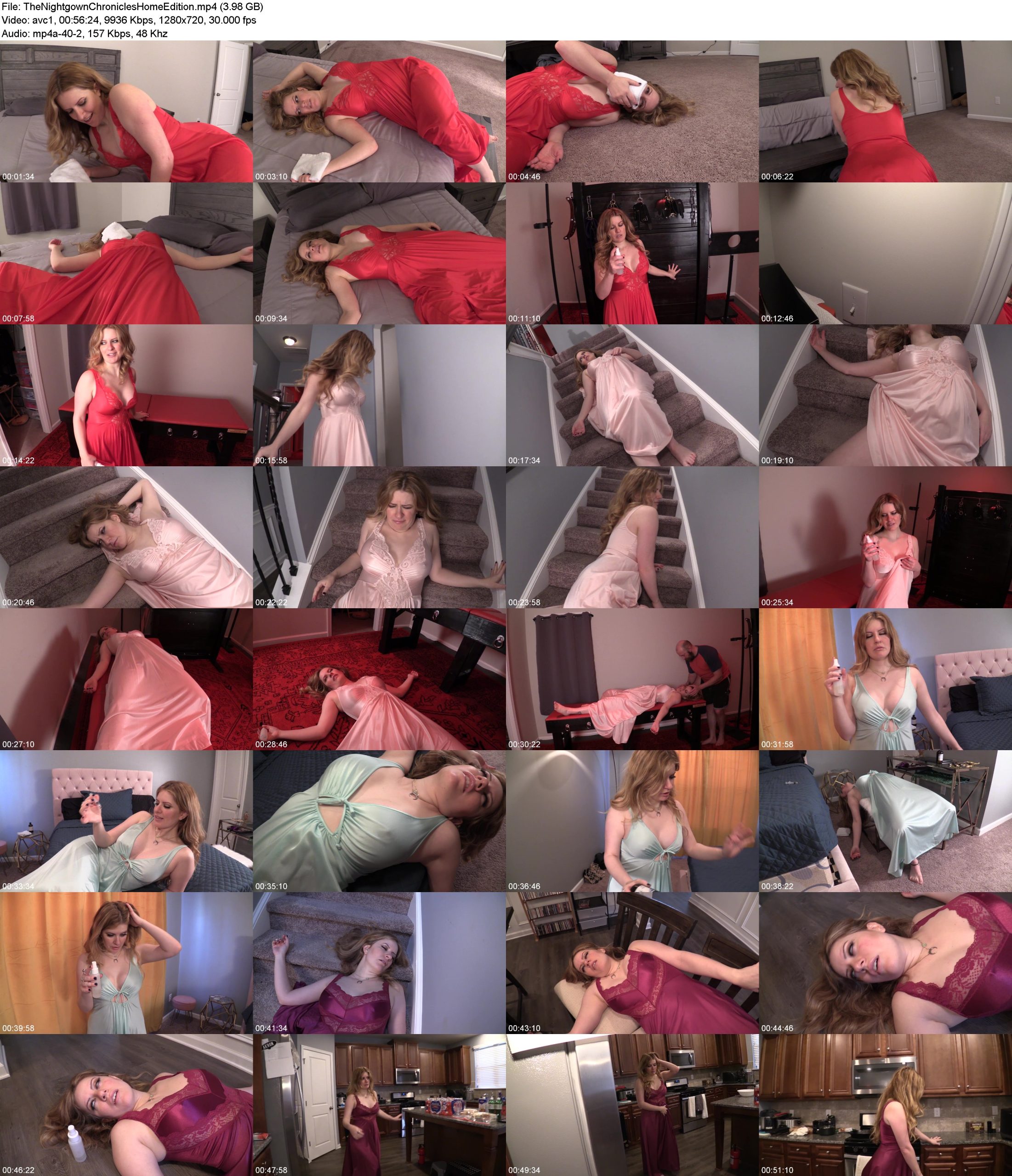 Starring Jacquelyn Velvets
Jacquelyn Velvets has the house to herself tonight, and she's going to take full advantage of this unforeseen blessing. She has cleared her schedule and pulled out her favorite sexy sedatives, and she intends to spend the whole night teasing herself in and out of consciousness as she tries on several of her fine silk nightgowns. What a delightful evening she has planned!
But even the best plans often go awry, and the fair Miss Velvets has made the crucial mistake of leaving her door unlocked. Unbeknownst to her, a curious neighbor has found his way inside, and is growing ever hungrier as he watches her knock herself out again and again. Emboldened by her somnolence, her predator gathers up a few of his own knockout tricks and joins in on the fun!
With her memory spotty from her frequent bouts of unconsciousness, Jacquelyn wakes again and again having completely forgotten the danger she is in. That works just fine for this nosy neighbor, who has made sure that he, too, has the rest of the night free to play sleepy games with his newfound toy.
This movie contains self-chloroform KOs, sleepy sprayKOs, fainting KOs, tranquilizer gun KOs, injection KO, cradle carries,limp,limb,left and carry
tags:superheroine porn,superheroines fetish,superheroines adult movies,fantasy
Duration: 00:56:24 Resolution: 1280×720 Format: MPEG-4 Size: 3.98 GB
Download or WATCH ONLINE – TheNightgownChroniclesHomeEdition.mp4