The Life Erotic – Matty & Delfina – My Pussy Cat 2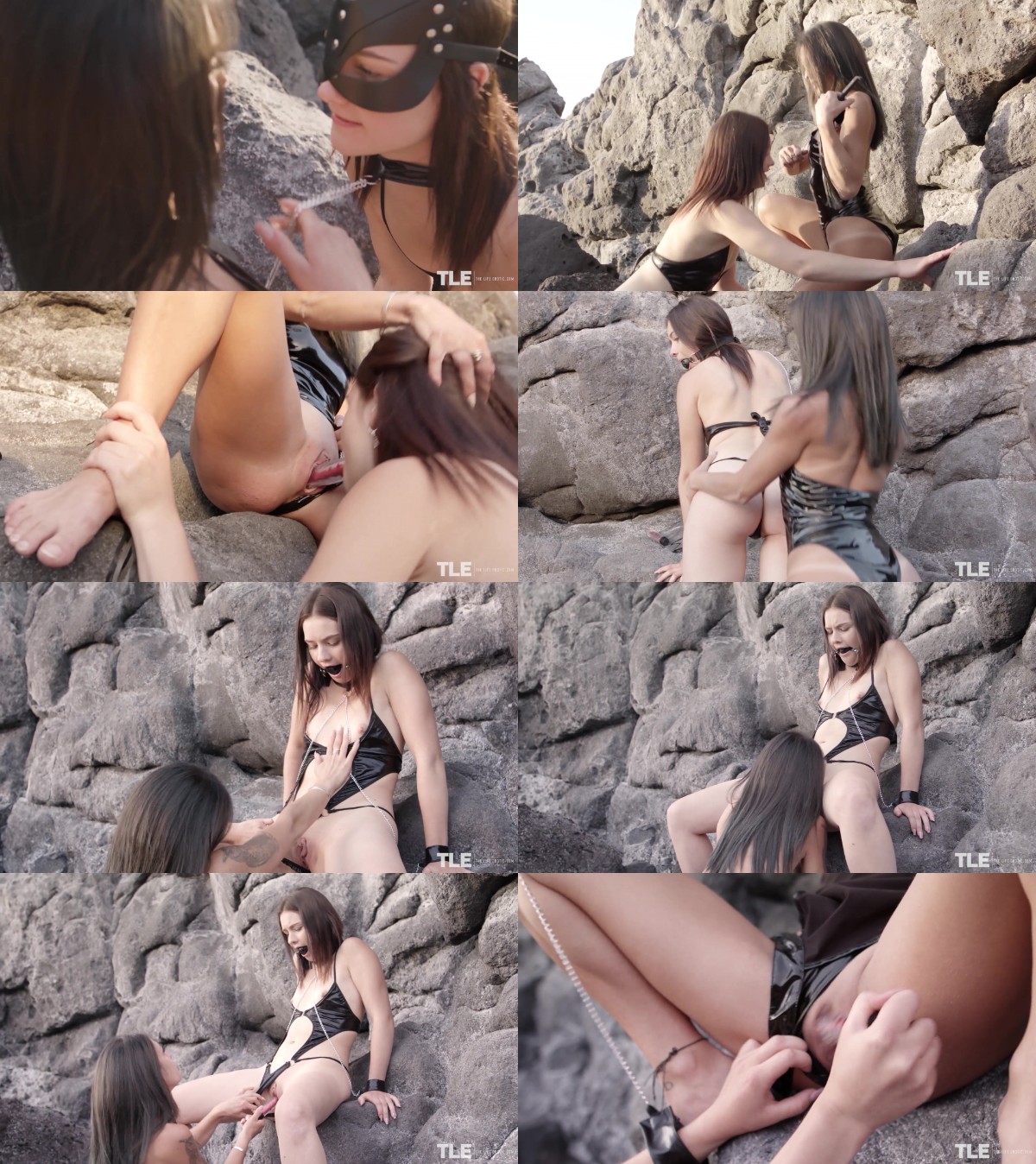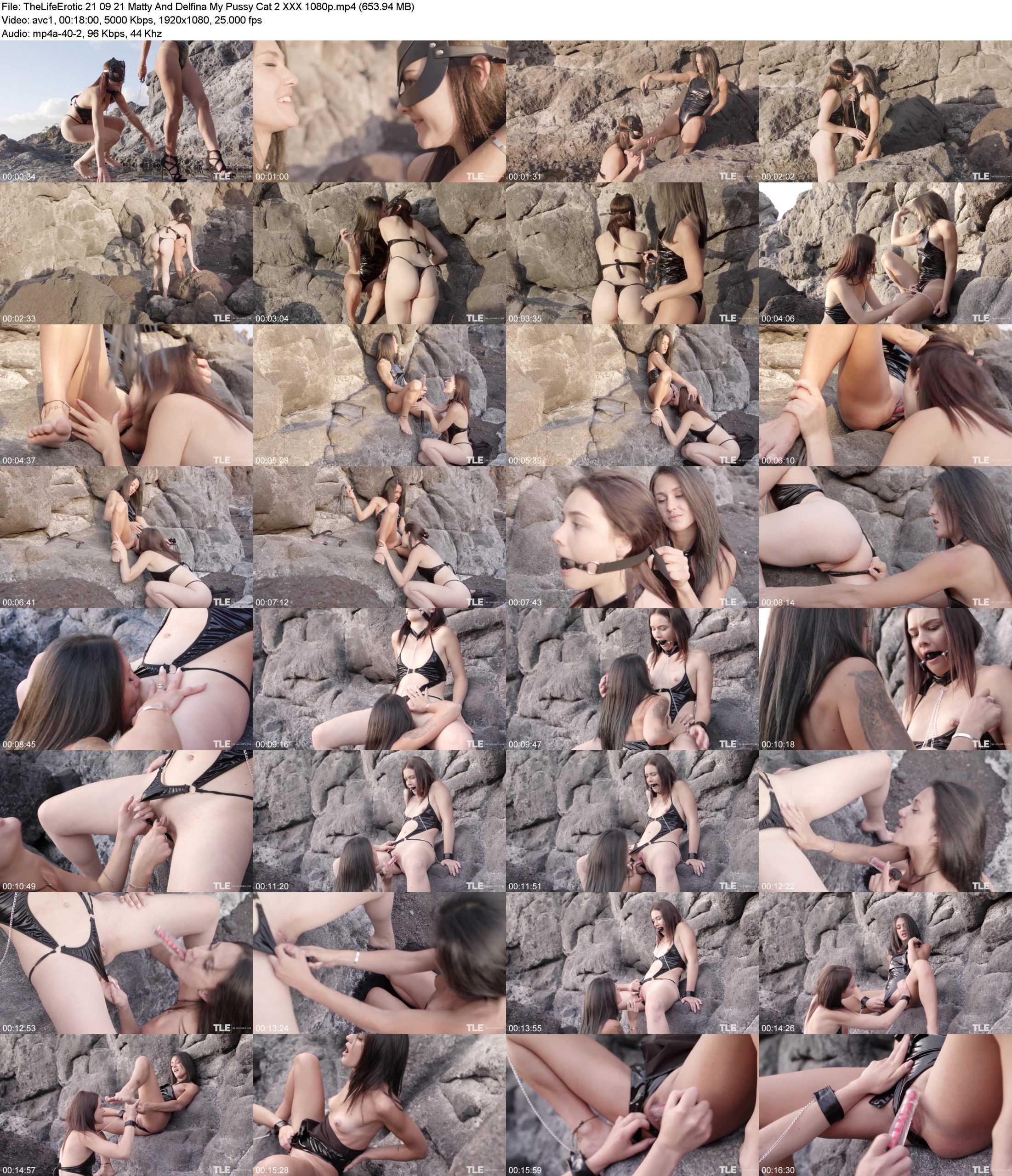 Tattooed Domme Delfina is taking her lesbian lover Matty for some kinky outdoor fun by the sea. Dressed in a black PVC teddy, she leads her pussycat-masked submissive along the rocky shoreline on a leash. Matty is petted until she purrs, then ordered to remove Delfina's spike heels. Squatting in a thong-back peekaboo outfit, Matty kisses her Mistress's bare feet…
The two make out and Delfina scolds her "bad cat". However, this cute kitty gets off on punishment, mewing with pleasure as her naked ass-cheeks are spanked with a flogger. Next, Delfina tears off Matty's mask and commands her to lick her shaved pussy. Sweet-faced Matty obliges, encouraged by the whip and her Domme's sexy voice. She sucks on Delfina's fleshy lips and flutters her tongue against her pierced clit.
Pleased, Delfina hands Matty a vibrator, which the sub holds in her mouth. She moves her head to pound her Domme's pussy, and Delfina grabs the back of her hair to guide her. After more whip-driven licking, Matty is gagged. Perhaps this is to ensure she won't spill Delfina's horny secret – that Mistress craves the taste of pussy and loves to give pleasure as well as demand it.
Delfina exposes Matty's small, natural breasts and hard nipples, then bares her own perfect rack. Matty is cuffed to her own collar with the leash chains, then Delfina licks her slit. She grinds and plows her with the vibe but denies her permission to cum. Frustrated, Matty surfs the brink of orgasm but holds back.
Delfina taunts her, sampling her juices off of the dildo, then orders the submissive to make her cum. Matty obeys and drops wet, smacking kisses on the Dominant's pink, until told to use the toy. Immediately, Delfina screams, moans and praises her "good cat" who bangs her to multiple orgasms. When the Mistress is finally spent, the two savor her cream from the shaft, then trade affectionate kisses before heading home…
tags:lezdom fetish,lesbian domination porn,ballgag ,submission,humiliation,pussy licking,slavegirl,mistress
Duration: 00:18:00 Resolution: 1920×1080 Format: MPEG-4 Size: 653.94 MB
Download or WATCH ONLINE – TheLifeErotic.21.09.21.Matty.And.Delfina.My.Pussy.Cat.2.XXX.1080p.mp4