The Horniest Heroine Keri Spectrum and Elana Bunz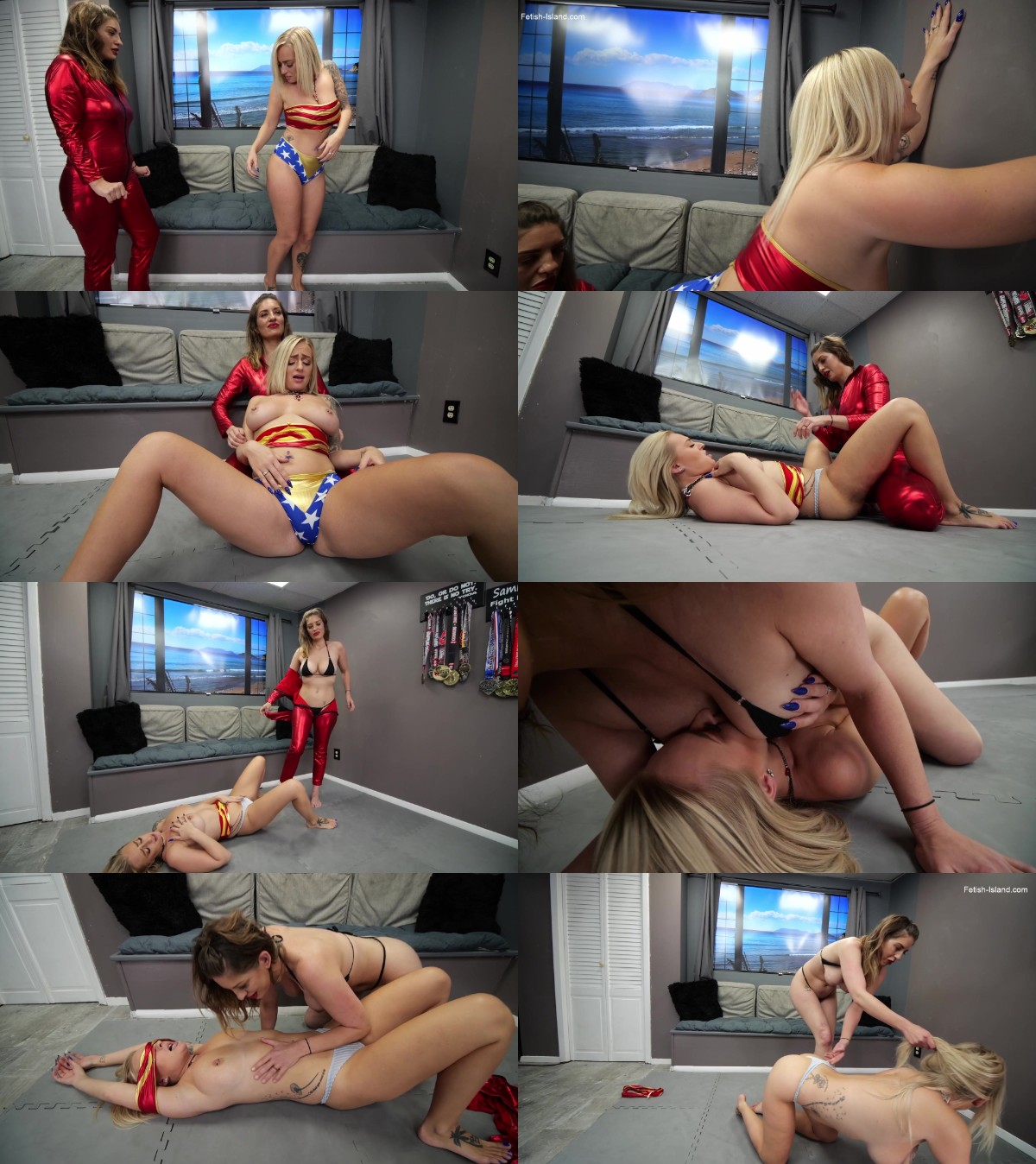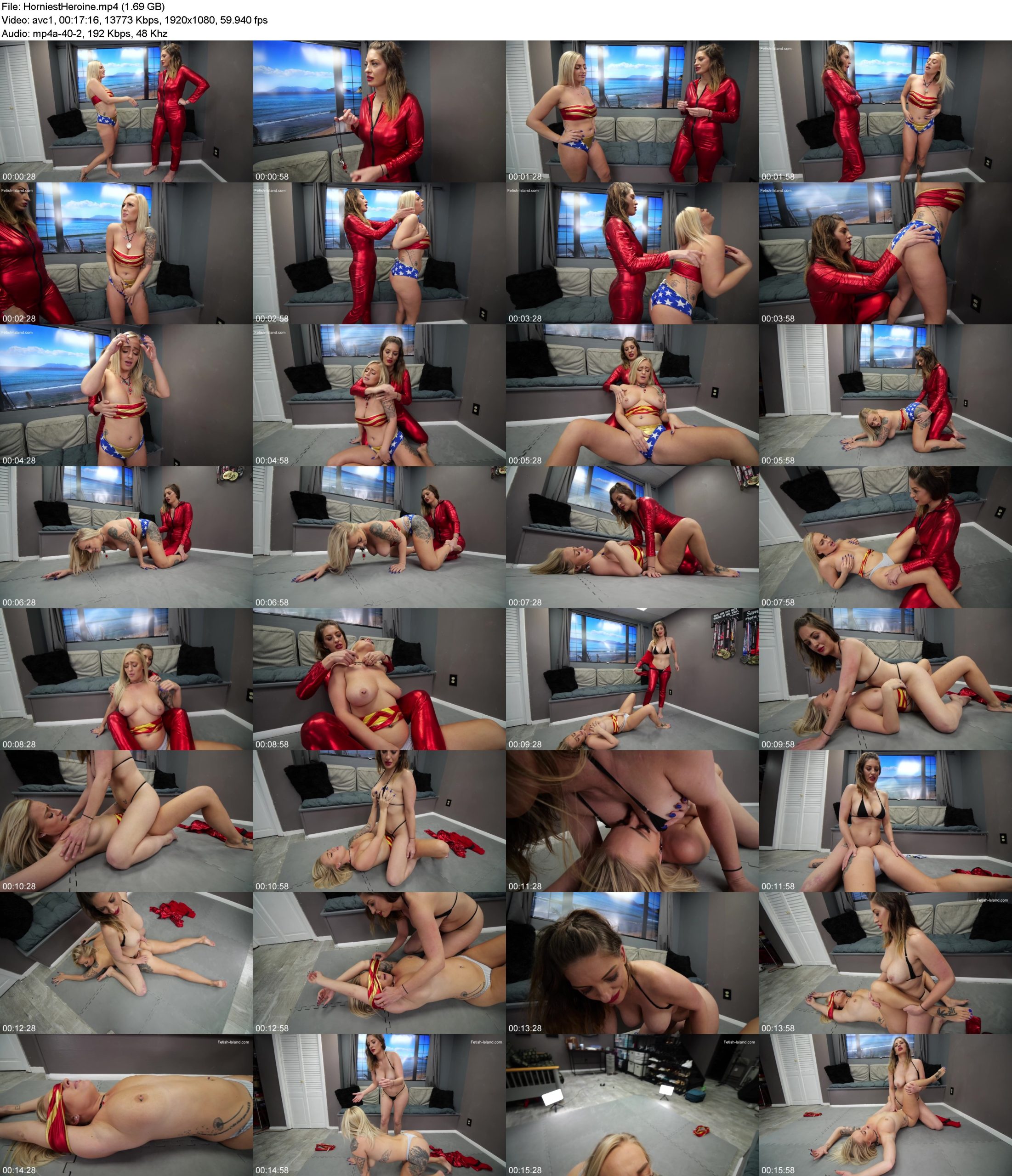 In this sexy superheroine caper, the powerful and curvy Wonder Woman is ready to take out the evil Red Temptress (Keri Spectrum) down after the Red Temptress has sexualized and seduced all of Metropolis into doing her bidding! Little does Wonder Woman know that the Red Temptress has cooked up a scheme to seduce Wonder Woman all the same! When Wonder Woman tries to get a hold of her and acting all confident that she's about to put away this evil witch, the Red Temptress just laughs it off and blows seductive smoke into Wonder Woman's face!
This magic essence starts making Wonder Woman extremely horny and unable to focus without getting increasingly turned on the more the Red Temptress rubs and caresses her, and it doesn't take long for her to be completely horny and turned on at all! She went from being a sexy and strong superheroine to being the Red Temptress's sex toy, that's being filled with being spanked, tribbed hard, having her clothes stripped completely bare, and turned into a mindless slut for the Red Temptress and there is nothing she can do about it!
The Red Temptress laughs as she strips Wonder Woman's clothes off and parades her around on all fours before getting a good feel of her large tits and soft warm curves, enjoying the sexiness and submission that Wonder Woman has now given herself up into! She wastes no time grabbing at Wonder Woman's tits and squeezing them as she slowly tribs herself into Wonder Woman's crotch, knowing full well that the more they trib, the more Wonder Woman will be at her complete and utter submission!
The two of them get hornier and hotter as they continue to grind away and within a few moments share one of the most explosive climaxes that can be heard all over Metropolis! With Wonder Woman's energy completely spent for now due to all that horniness, the Red Temptress picks up her clothes and lets Wonder Woman know she'll be back real soon!
IN THIS CLIP:
* Sexy superheroine fetish * Tribbing * Tit Grabbing * Tit squeezing * Spanking * Stripping *Mesmerizing *Sexy female/female climaxing Lesbian,Fantasies,Cosplay,Super Villain
Keywordssuperheroines,supervillian,mesmerize,enchantment,keri spectrum,elena bunz,fantasies,tribbing,topless
tags:superheroines fetish,superheroine porn,superheroines sex,humiliation,superheroines adult movies,fantasy,lezdom,lesbian domination,catfight,submission,wonder woman,supergirl
Duration: 00:17:16 Resolution: 1920×1080 Format: MPEG-4 Size: 1.69 GB