The Creepy Cameraman Part 2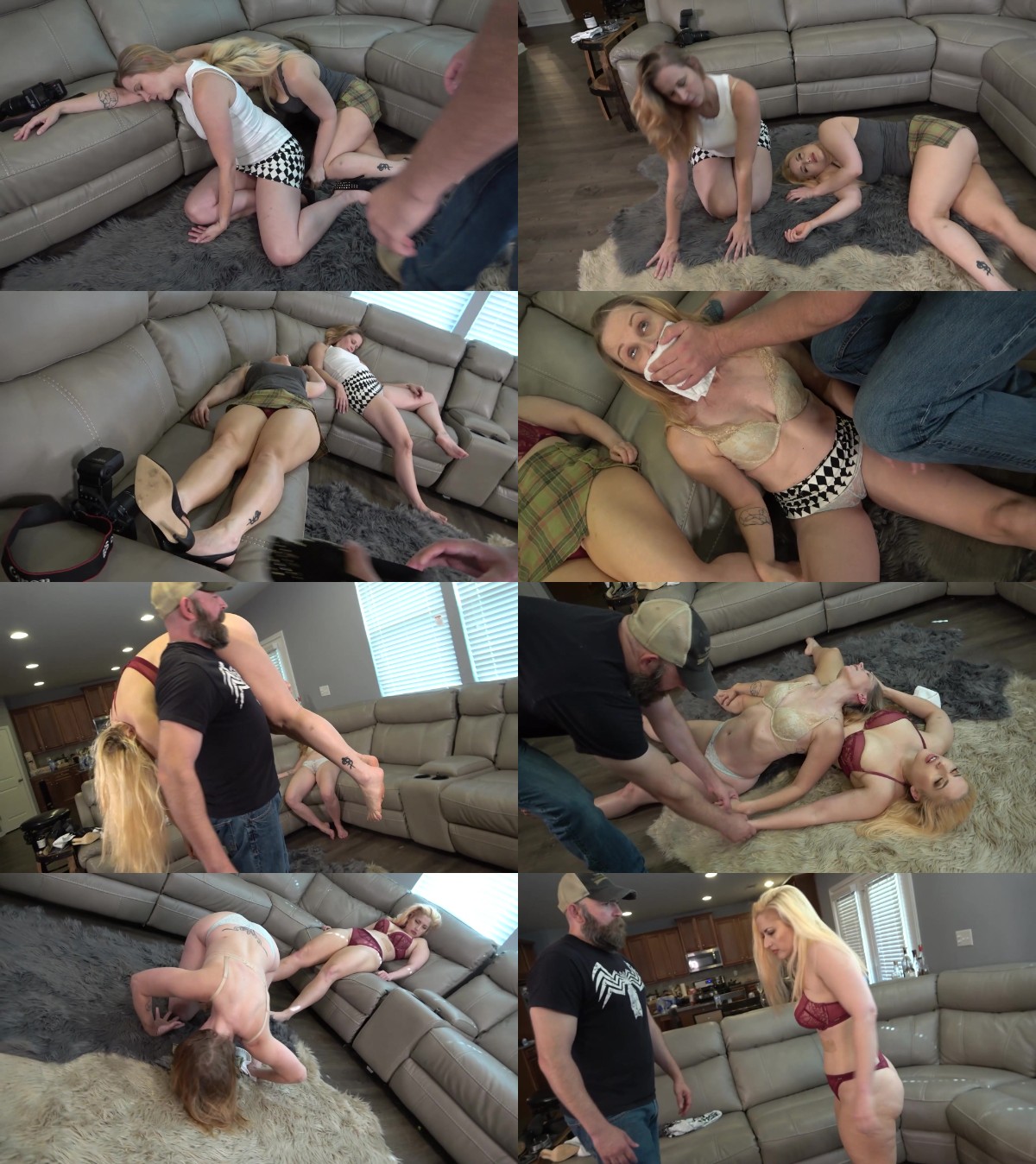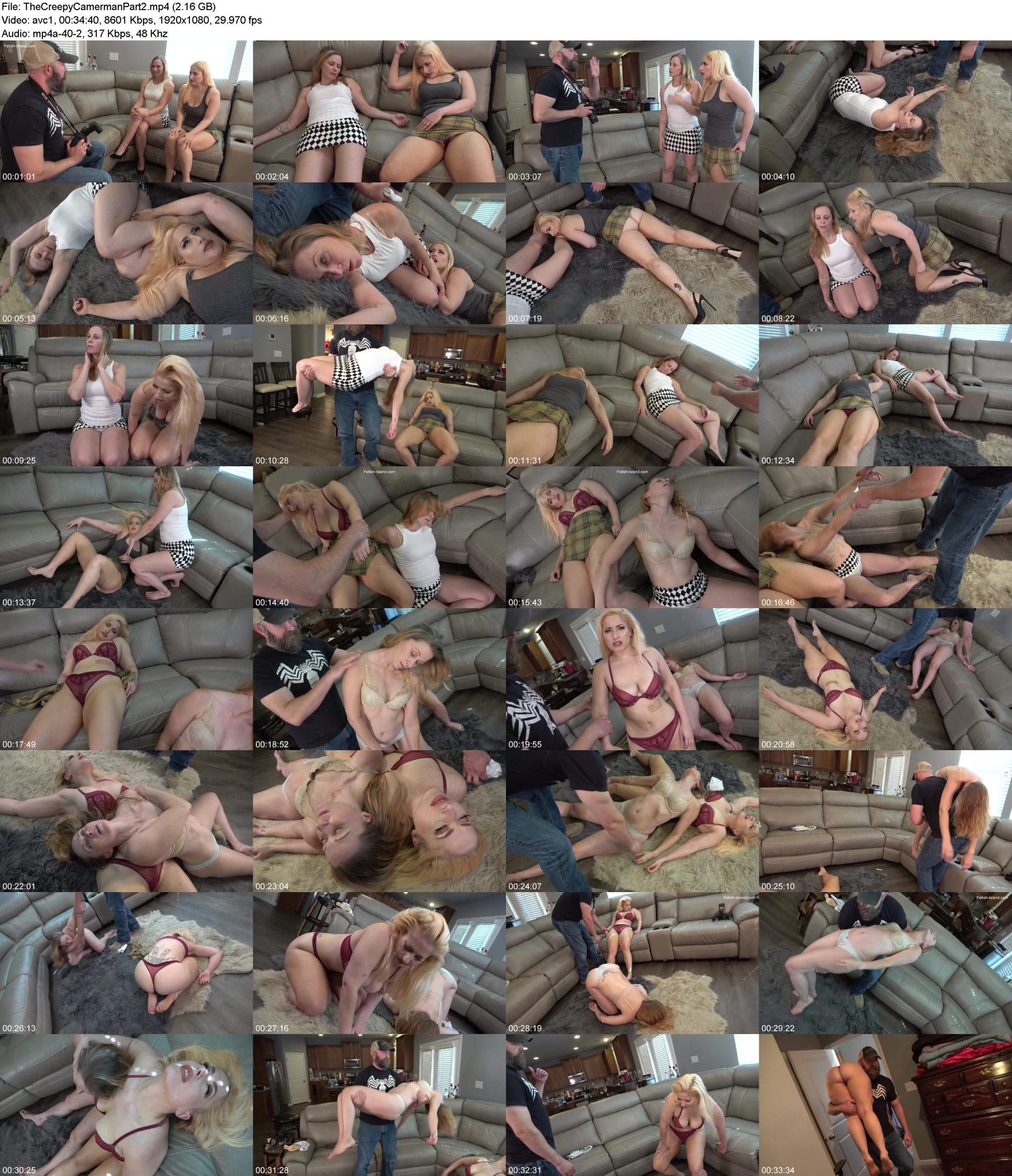 Starring Serena, Galas and James Barbatus
James Barbatus is up to his old tricks again, and this time he has a partner in crime! While Jacquelyn is out capturing more unsuspecting specimens for this year's "fall collection," James is tasked with making sure that Galas and Serena Voxx are ready to become the centerpieces of the line. As far as they know, they're here to get a few quick reference shots…nothing more than some screen tests to make sure they'll work well together in a set of custom videos.
Alas, as is always the case with this devilish duo, James and Jacquelyn have sophisticated plans set up to mesmerize the models. With each hypnotic burst of the camera's flash, the girls become more pliable and less aware. If James were totally professional, he'd likely finish them both off with a quick chloro, and take them to Miss Velvets's bedroom for "processing."
It's easy to get overexcited, though, especially when you're new to the operation. Instead of immediately finishing the task Jacquleyn has set for him, James repeatedly wakes the girls, only to knock them out again. While they're under, he takes great relish in posing them and carrying them around the room.
By the time Jacquelyn gets home, will there be anything left of her victims to play with?
This video contains: Flash KOs, Sleepy Spray KOs, Chloroform KOs, Teasing Chloroform KOs, Sleeper Hold KOs, Hand Choke KOs, Blackjack KOs, Cradle Carries, OTS Carries, Limp Play, and Rag Dolling
tags:superheroine porn,superheroines fetish,superheroines adult movies,fantasy
Duration: 00:34:40 Resolution: 1920×1080 Format: MPEG-4 Size: 2.16 GB