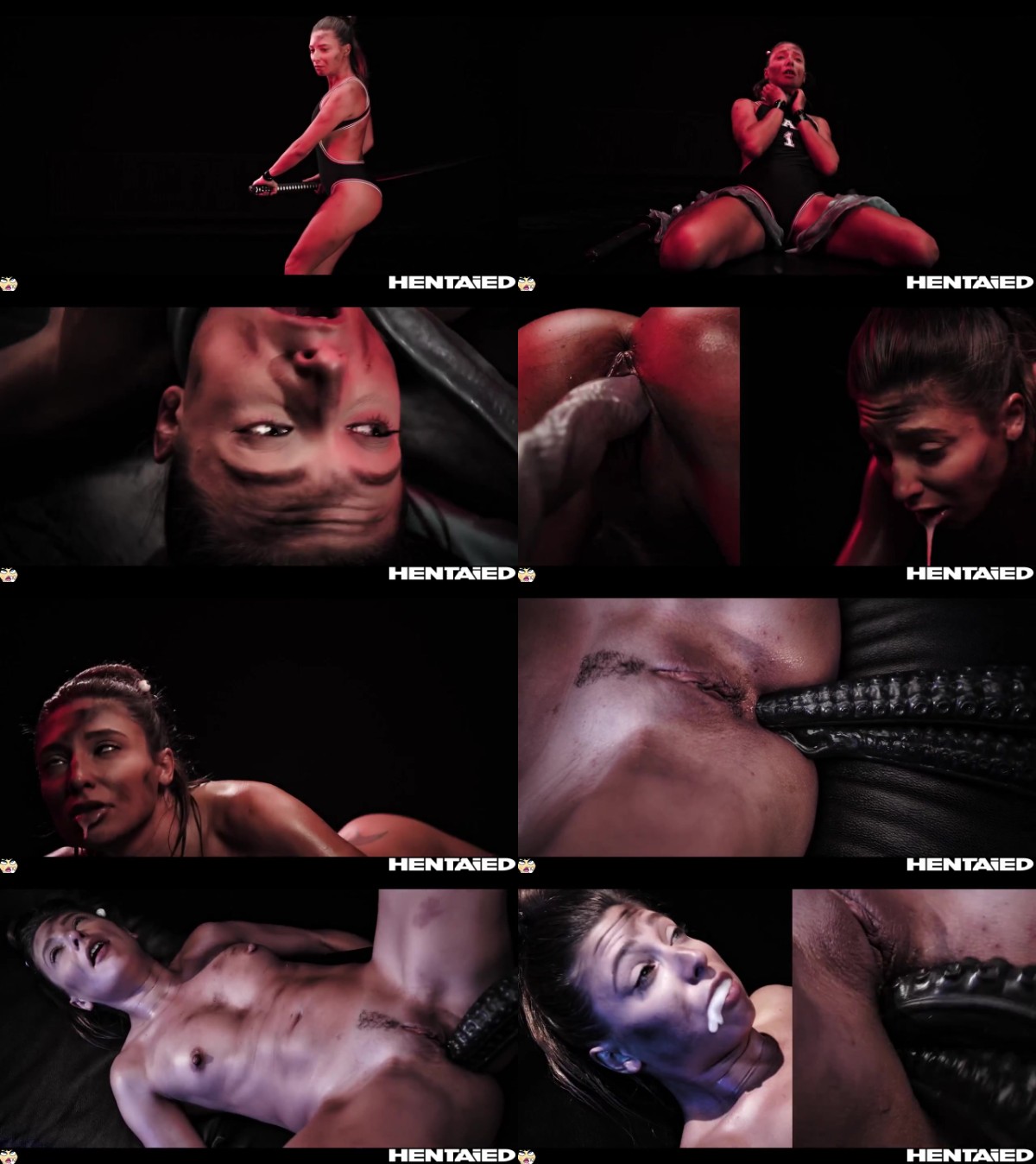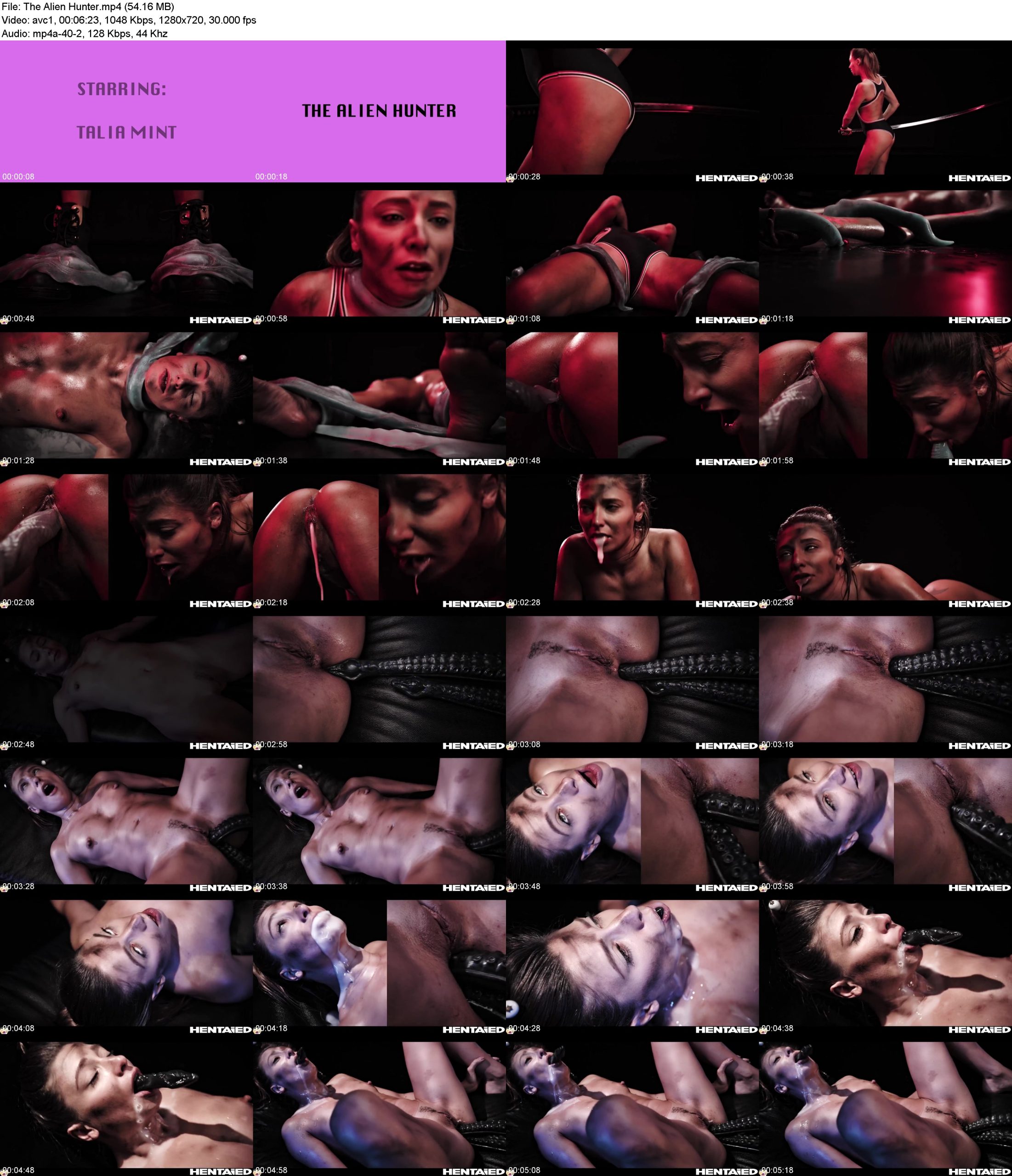 Talia Mint is a courageous girl, we'll give her that, of course, except when she's The Good Girl. She's also incredibly beautiful, which makes this combination fun for the aliens. Sure, she's here to hunt them, but being in a tight outfit and coming towards them with only a sword, won't really reap any rewards, especially on their turf.
Still, Talia is certain that the Alien scumbags can be found. In some circles, the dark chamber filled with horrifying sexual feelings is already well-known. Our sultry warrior is well prepared, holding her massive Masamune (sword) in her hands, ready to rip those alien dicks to shreds.
The only question is whether she will be able to withstand the extreme pressures of sexual need and lust. Our best guess is that the answer is no. Talia did not waste any time tracking down the alien monsters. To be clear, they were the ones that attacked her initially. And our brave lady will be punished for her wicked intents towards our alien companion, who offers a lot of joy and pleasure to our magnificent females.
Mr. Alien bound our hunter lady after a tentacle abduction, to bring all of her sensations to a maximum: large blue tentacles wrapped all over Talia's ankles, wrists, tummy, and lastly around the neck for intense tentacle abduction. Talia is unable to regulate the conflicting emotions that her body and mind are producing. She's enraged and terrified, but she's also hornier and more ecstatic.
How naive of her to believe that she could stand up to Mr. Alien's magnetism and charm? Our Alien friend positioned the girl in a doggy position so that she could open up all of her hot holes at once and penetrate any of them. And he begins with creamy pussy, but after a few moments, another massive tentacle enters Talia's throat.
The female huntress got double penetrated by the alien monster till it exploded with a ton of fresh cum from the mouth and vagina. Cumshot with a hot creampied cunt, Talia nearly loses her sanity after such a large amount of pleasure. She awakens in her black leather chair to the delightful sensation of two enormous black tentacles emerging from her tight asshole.
Her beautiful face, flushed with delight, and her rolling eyes say it all about how much she appreciates what she's seeing right now. And it's not the end of the story. Our warrior lady's lovely fit figure is covered in tentacles (of course spreading liters of spooge on their way). Talia begins to erupt with Cum from her mouth while being fucked by massive alien cocks after a while.
Talia gets full to the brim with cum at the end of the tentacle abduction. Due to a massive volume of hot fresh alien fluid inside of her, she erupts from her asshole with a gallon of cum. Who would have thought, a hunt for Mr. Alien, ending in a tentacle abduction, after all, no girl is a match for him. Anal Creampie Tentacles
tags:superheroines fetish,superheroine porn,superheroines sex,humiliation,superheroines adult movies,fantasy
Duration: 00:06:23 Resolution: 1280×720 Format: MPEG-4 Size: 54.16 MB