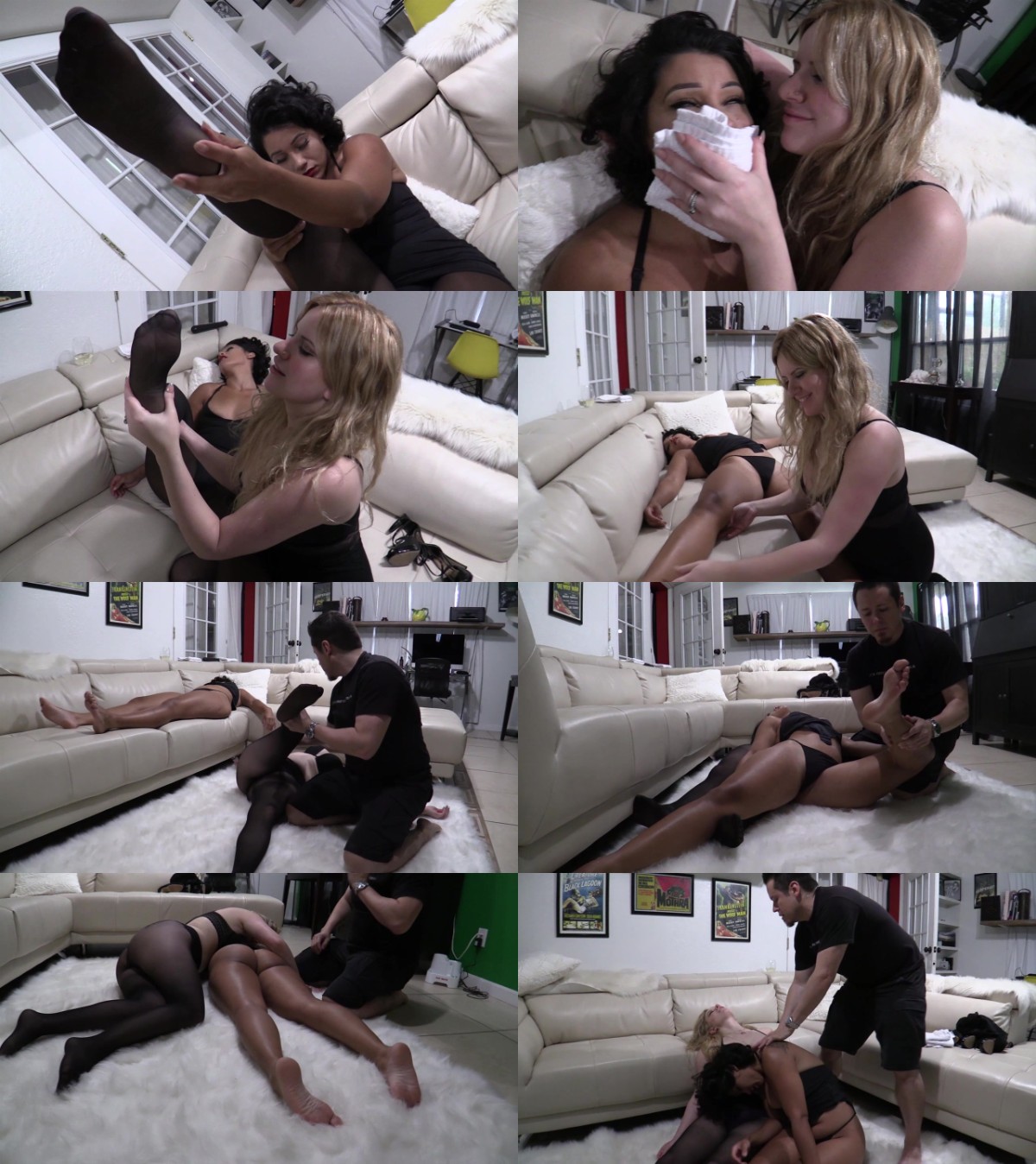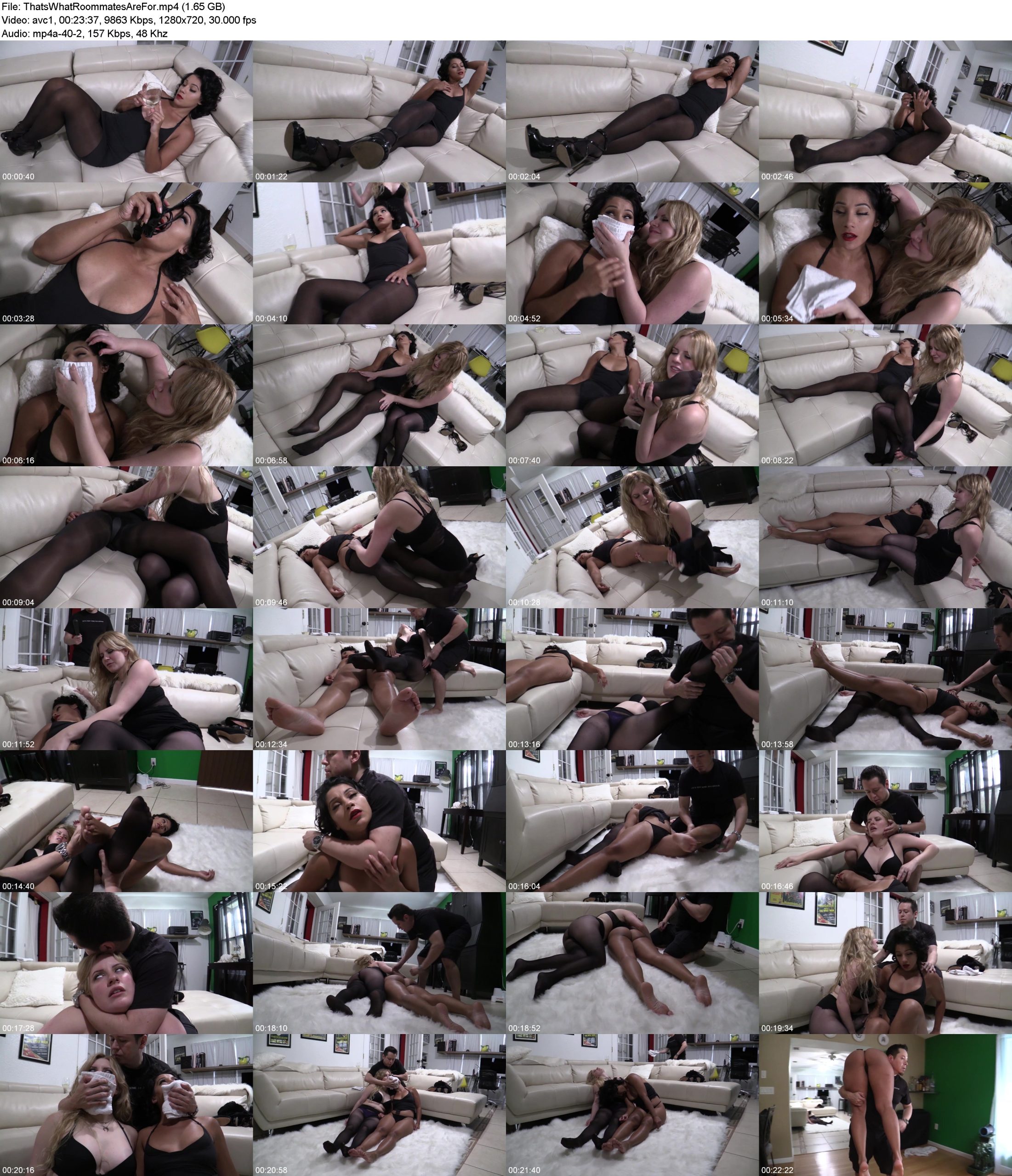 Starring Jacquelyn Velvets and Sahrye
The beautiful Sahrye sits down paired with a glass of wine, stockings, her favorite minidress, and heels. She begins to reminisce her past experiences with being knocked out, and describing them in great sensual detail. Her roommate, played by Jacquelyn, hears her sleepy calls and answers them with a swift hit and a chloroform soaked rag to Sahrye's pretty face. Jacquelyn then indulgences in her own brand of sleepy play, admiring her sleeping Sahrye by feeling her luscious legs and feet followed by removing her pantyhose.
Before Jacquelyn has the chance to progress in her own fantasies, she's abruptly subjected to slumber by Jacquelyn's husband and other roommate, who then dictates how these two sleeping beauties should be played with by his standards!
This movie contains black jack woozy, chloroform KO, black jack KO, sleeper hold KOs, double chloroform KO, over the shoulder carries, body piles, foot/ pantyhose worshipping, rag dolling, limp limb manipulation
tags:superheroine porn,superheroines fetish,superheroines adult movies,fantasy
Duration: 00:23:37 Resolution: 1280×720 Format: MPEG-4 Size: 1.65 GB