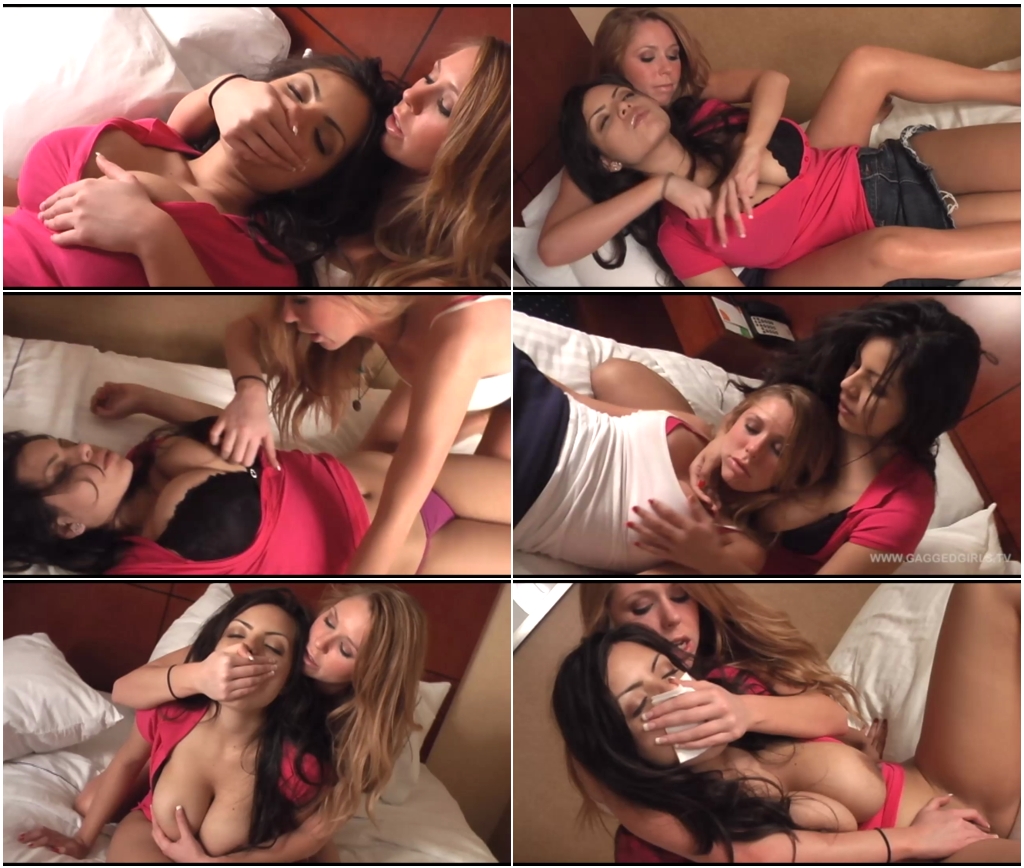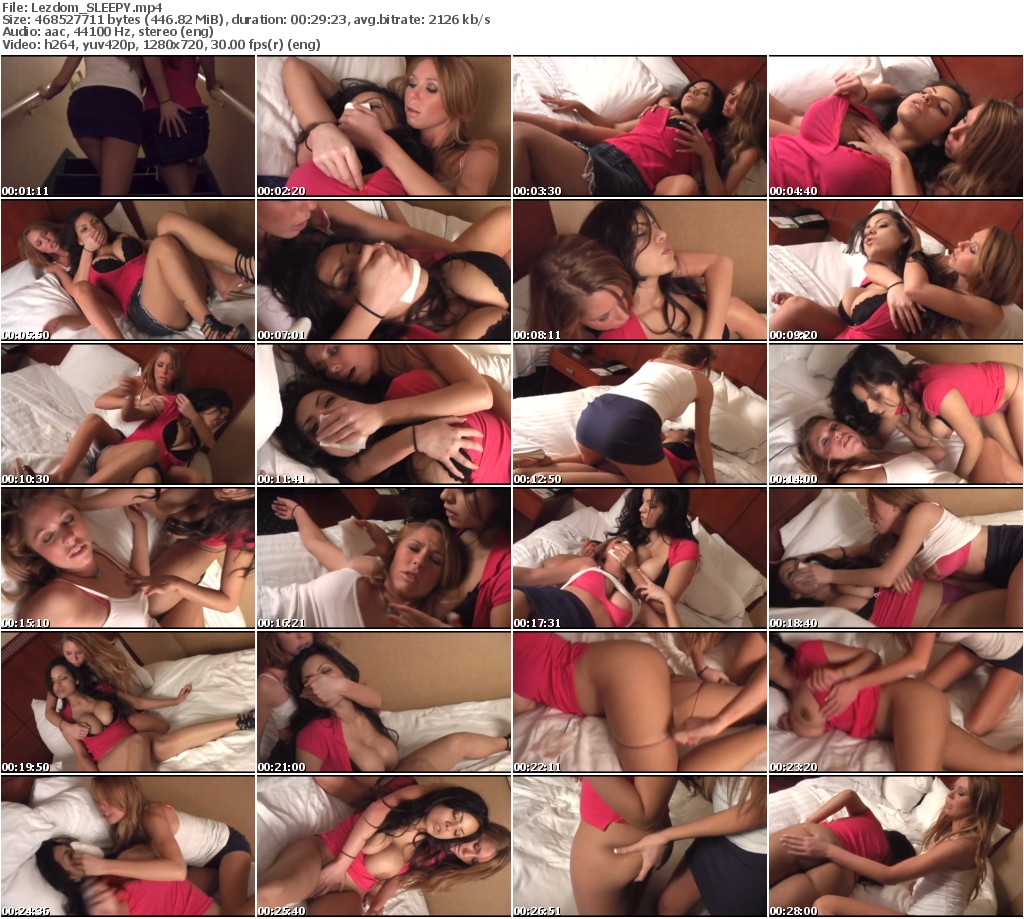 Beautiful Agent Luv's kinky harrassment complaints have been ignored by her spy agency and she has even been partnered with her tormentor Lisa as punishment! The poor brunette agent has become submissive to Lisa's kinky desires and allows the cruel blonde to grope her and handgag her whenever she wants to. Even as they carry out their latest mission Agent Luv (with gun drawn and in stealth mode) is groped as she walks down the hallway and Lisa repeatedly puts her hand over her mouth at every opportunity (attempting to warn Agent Luv to be quiet so they won't be discovered of course). When Agent Luv stumbles onto a secret white slavery organization's base of operations Lisa decides that she must protect her interests and tries to talk Agent Luv out of going in to investigate. Agent Luv knows she has made a big discovery and ignores Lisa's warnings…to her own peril! Lisa suddenly clamps her chloroform-soaked cloth over Agent Luv's gorgeous face and disarms her! She tells her struggling and "MMMMMPH"ing partner that she's not going to be carrying out her mission! Lisa gropes Agent Luv's massive boobs and keeps her cloth firmly in place, telling her smothered captive that she just needs to go to sleep. As Agent Luv slowly becomes groggy and it's clear that she will soon be fully unconscious Lisa tells her that she doesn't need her discovering her little secret! Drugged buxom beauty Agent Luv finally passes out and becomes the captive of Lisa once again!
Lisa keeps Agent Luv drugged and unconscious / groggy with her chloroform cloth and often handgags her as she gropes her body in search of "hidden tracking devices"! Agent Luv is kept in a reluctantly submissive state as she tries when possible to ask what's going on but Lisa's smothering handgags keep her mouth under total domination and always reduce her words to muffled moans and mostly incoherent groggy talk. When Lisa's kinky desires get the best of her, she lets down her guard while sucking on her buxom captive's titanic tits and Agent Luv takes advantage of the situation quickly dominating and chloroforming her traitorous blonde partner! Lisa gasps in surprise as her kinky mouth is muffled with chloroform and she is handily wrestled into a position where she can only "MMMMMPH" as she's drugged to sleep by her former captive! Now it's Agent Luv's turn to do some investigating of Lisa's sleeping body and she takes full advantage of the situation while making some kinky comments of her own! Lisa eventually wakes up but she's handgagged and teased with the cloth as Agent Luv revels in her newfound power. Agent Luv interrogates the helpless blonde spy girl and tries to find out why Lisa chloroformed her but Lisa is strong-willed and defiant so Agent Luv has to administer more chloroform to keep her sleepy and sometimes completely knocked out.
Eventually Agent Luv makes a mistake while fondling Lisa's supposedly sleeping body when suddenly Lisa reclaims her cloth and returns it to its rightful place…over the gorgeous face of Agent Luv! Poor unlucky Agent Luv is dominated with chloroform once again as Lisa wrestles her into a position of helplessness and tells her that she should have kept the chloroform cloth over her mouth longer to make sure she was knocked out! As Agent Luv "mmmmm"s in sleepy submission and her beautiful eyes roll in drugged ecstacy Lisa tells her that she will not make that same mistake!
WILL AGENT LUV UNCOVER LISA'S MYSTERIOUS SECRET?
WILL LISA HOLD AGENT LUV AS HER SLEEPY CAPTIVE FOREVER?
THIS IS REALLY ONE INCREDIBLY HOT CHLOROFORM VIDEO YOU WON'T WANT TO MISS
tags:lezdom,lesbian domination
Info :
Size: 446.82 MiB
Duration: 00:29:23
Resolution : h264, yuv420p, 1280×720, 30.00 fps(r) (eng)
Format: MP4