Swapping Bodies, Dixie Gets Rope Revenge On Steve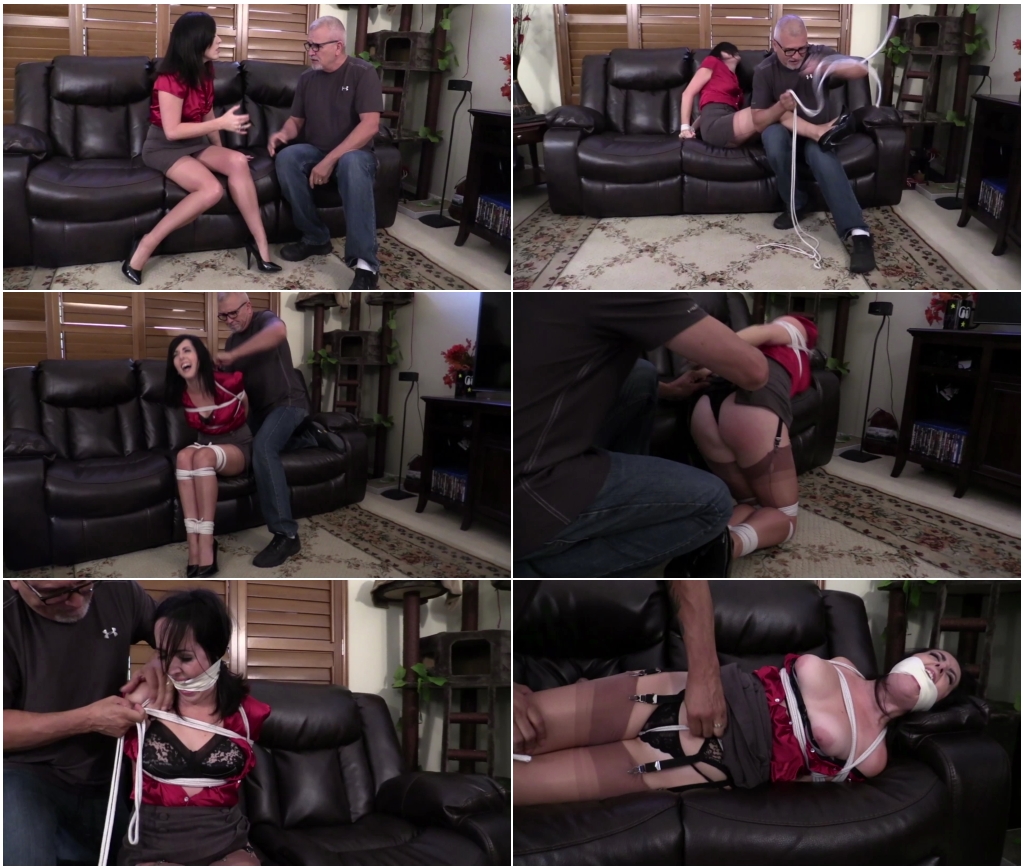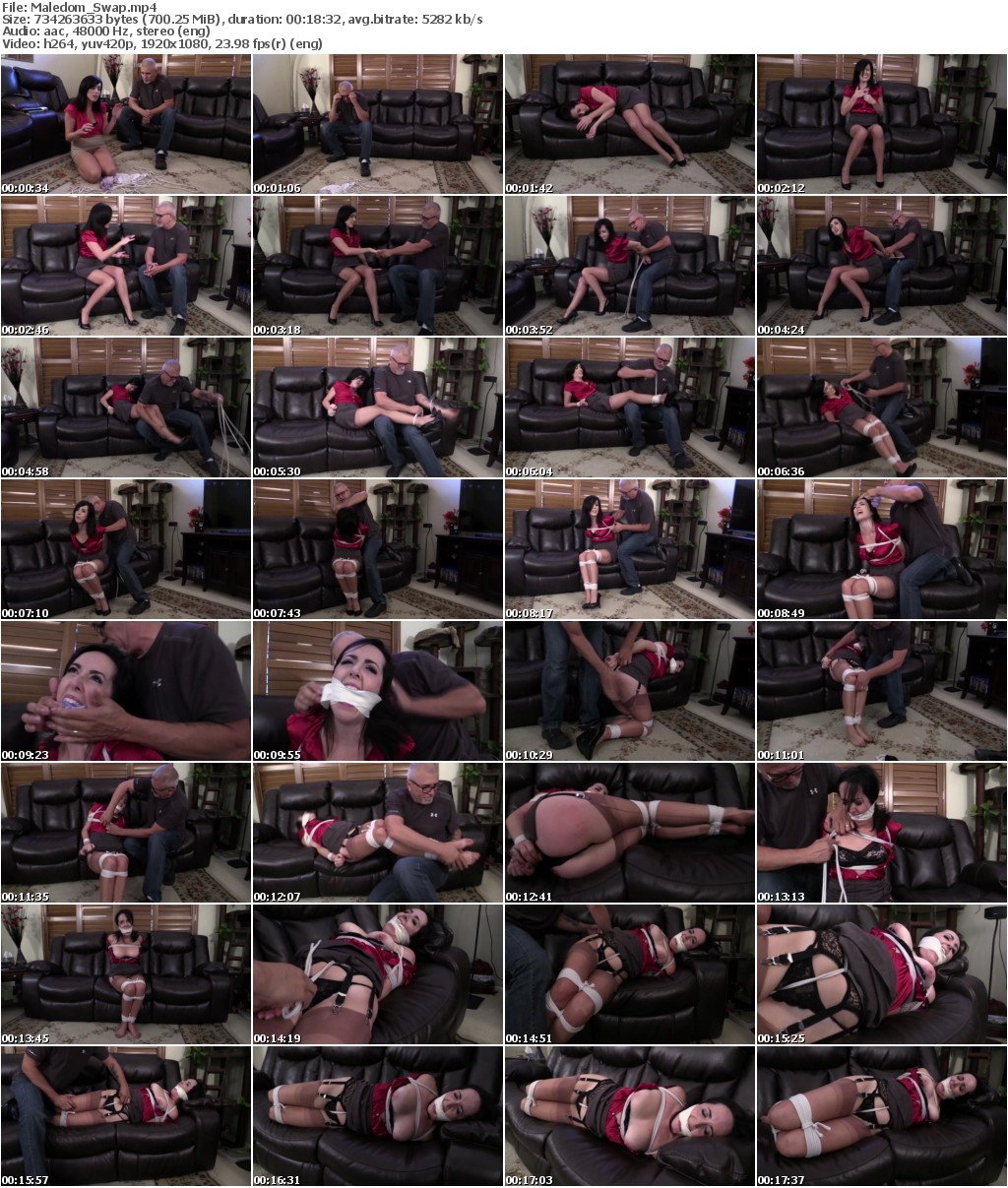 Steve and Dixie are shooting some bondage clips together. After shooting one of the scenes, Dixie complains that the rope was tied too tight and she needs to remove a ring before they do the next set because her fingers are swollen. As she goes away to prepare, she warns Steve not to touch the ring for any reason. But while she is away, he gets curious and puts it on his finger. The power instantly knocks him on his ass-he turns into Dixie and she turns into him.
Steve is shocked when he wakes up to find that he now has boobs and something different between his legs. He is also dressed as Dixie and when she walks back into the room he sees that she is him. Together they both try to figure out what to do. But then Dixie now bigger and stringer sees an opportunity to teach him a lesson. She grabs the new Dixie and ties her up. "I am going to show you what it feels like to be tied up so tight". Then he stuffs panties in her mouth to show what it feels like to be gagged very tight. Dixie wants to prove her point while she can. She again now "He" tied a crotch rope between Dixie's legs and pulls it very tight up into her crotch. At first new Dixie finds it painful and uncomfortable but in a matter of seconds she is running against the rope, and trying to orgasm. Old Dixie decides it's time to stop but new Dixie screams through the gag that she was not ready to return to her former self and wants to cum from the crotch rope.
Category: BONDAGE
Related Categories: TRANSFORMATION FETISH, BOUND ORGASMS, DAMSEL IN DISTRESS, MAGIC CONTROL, TRANSFORMATION FANTASIES Keywords: struggling, crotch rope, panty gag, body swapping, garter & stockings,maledom,male domination
Info :
Size: 700.25 MiB
Duration: 00:18:32
Resolution : h264, yuv420p, 1920×1080, 23.98 fps(r) (eng)
Format: MP4