Sushii Xhyvette in "Nighty Night, Spider-Woman!"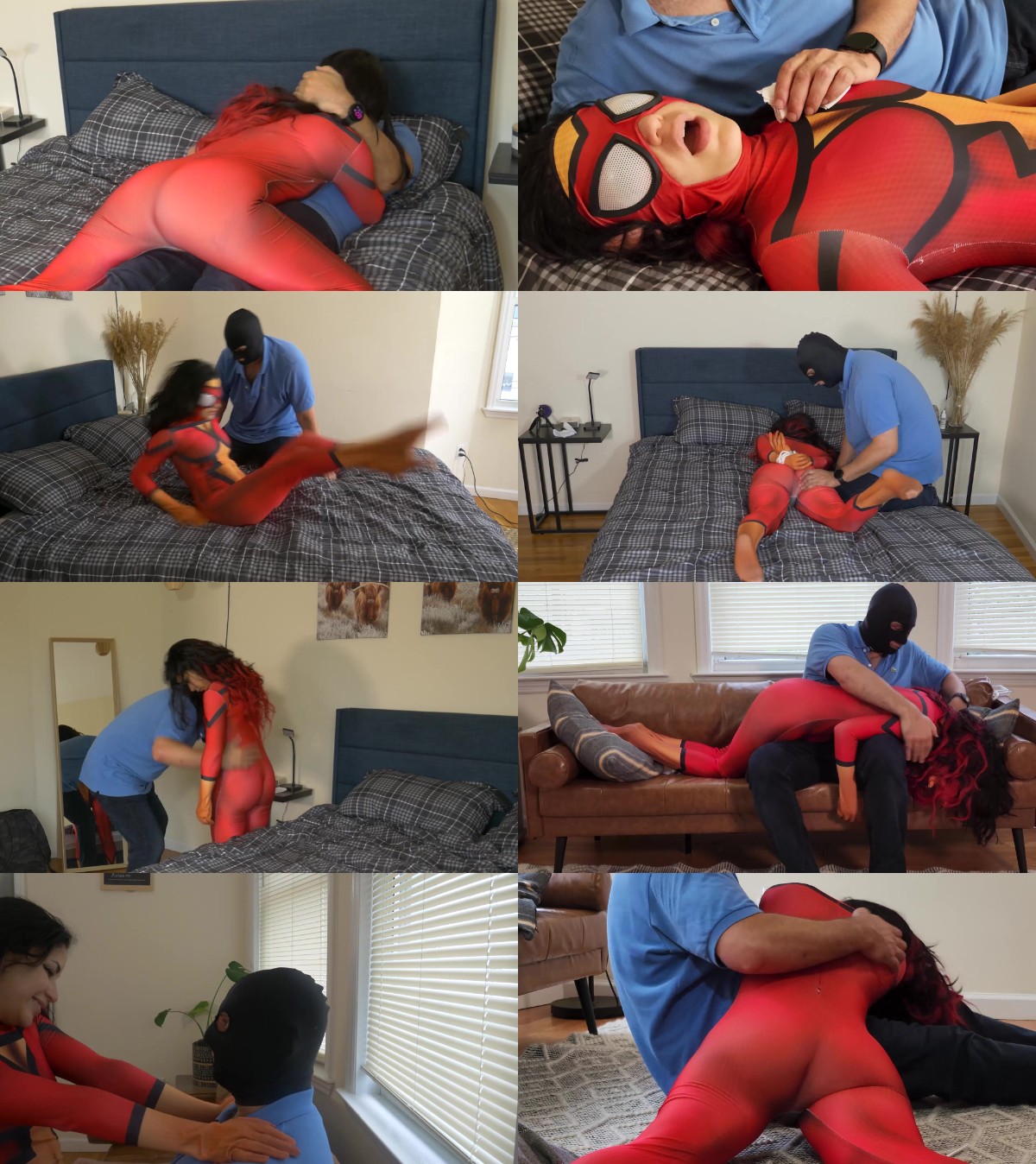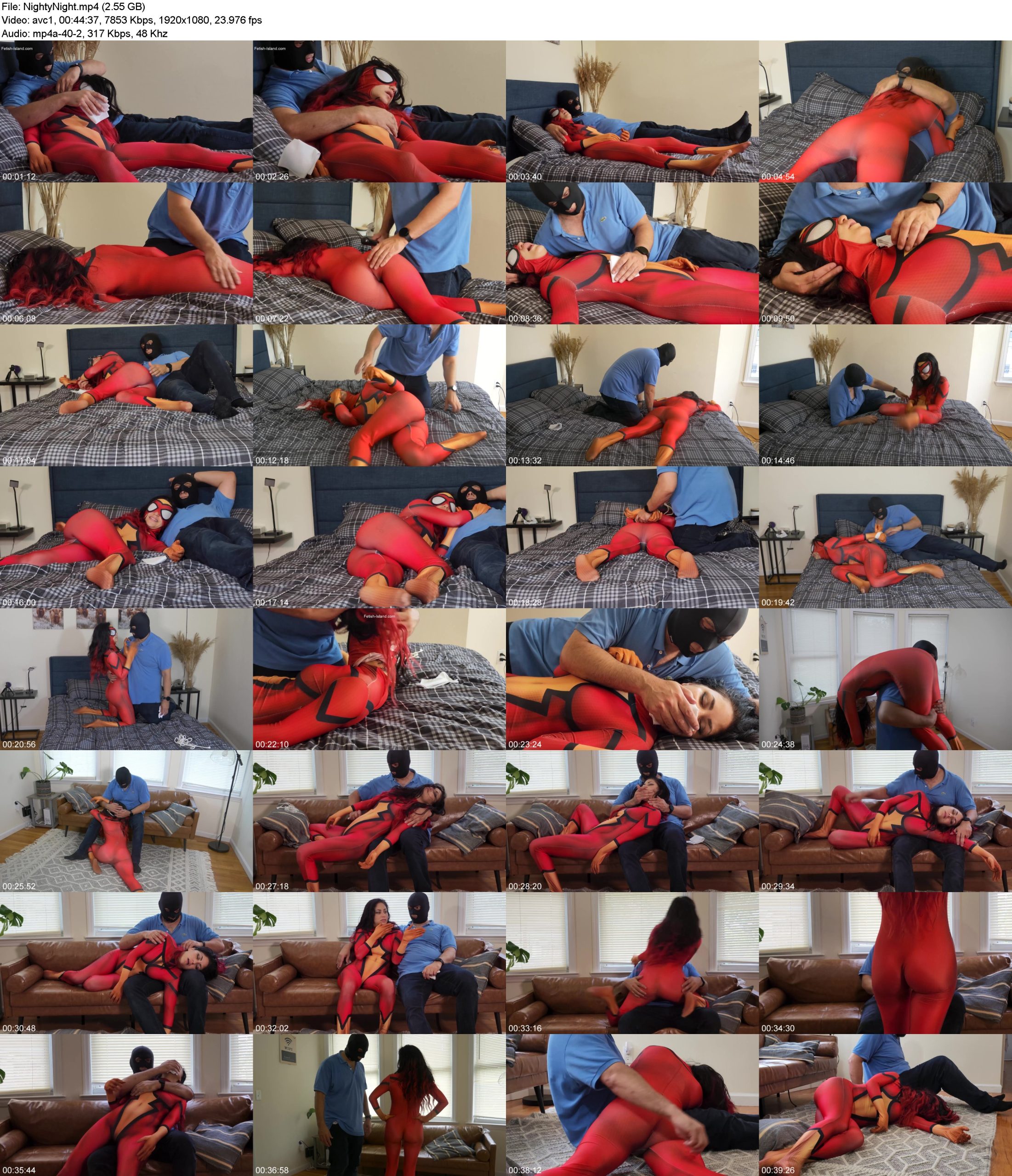 The beautiful Sushii Xhyvette makes her Sleepy Superheroines debut as the mysterious Spider-Woman. Her presence strikes terror into the hearts of all who cross her path – except for one infamous trickster. Determined to capture and bend the web-slinger to his will, the devious foe sets a trap utilizing a combination of sleeping gas and chloroform. With her swift defeat, the trickster finds himself intrigued by his new prisoner's charms. Observing her curvaceous form, he sees potential entertainment value. With malicious intent, he experiments upon her, subjecting her to a series of knockouts including a blackjack and more chloroform. He then decides to unmask her and give her a new chloro concoction which makes her act drunk. Trickster can't believe how Spider-Woman acts when she gets drunk and decides to put her out again. More knockouts follow including gas mask, chloroform, injection, and blackjack.
With skintight spandex accentuating every curve, Sushii embodies the essence of both elegance and raw sex appeal. Trapped in her submissive slumber, the once-feared heroine becomes a pawn in the hands of the evil Trickster.
Video contains multiple chloroform KOs, multiple blackjack KOs, gas mask KO, injection KO, unmasking, butt spankings, bondage, limp play, and an over-the-shoulder carry.
tags:superheroines fetish,superheroine porn,superheroines sex,humiliation,superheroines adult movies,fantasy,spider-girl
Duration: 00:44:37 Resolution: 1920×1080 Format: MPEG-4 Size: 2.55 GB