Supergirl Meets Her Match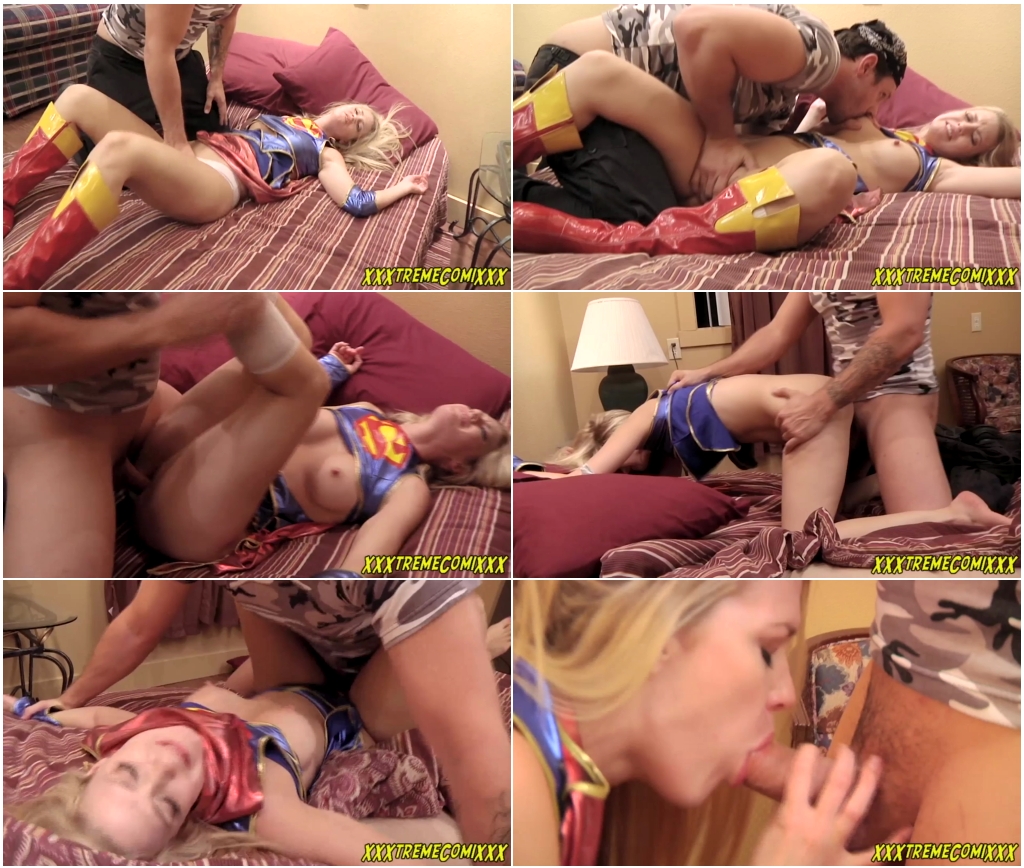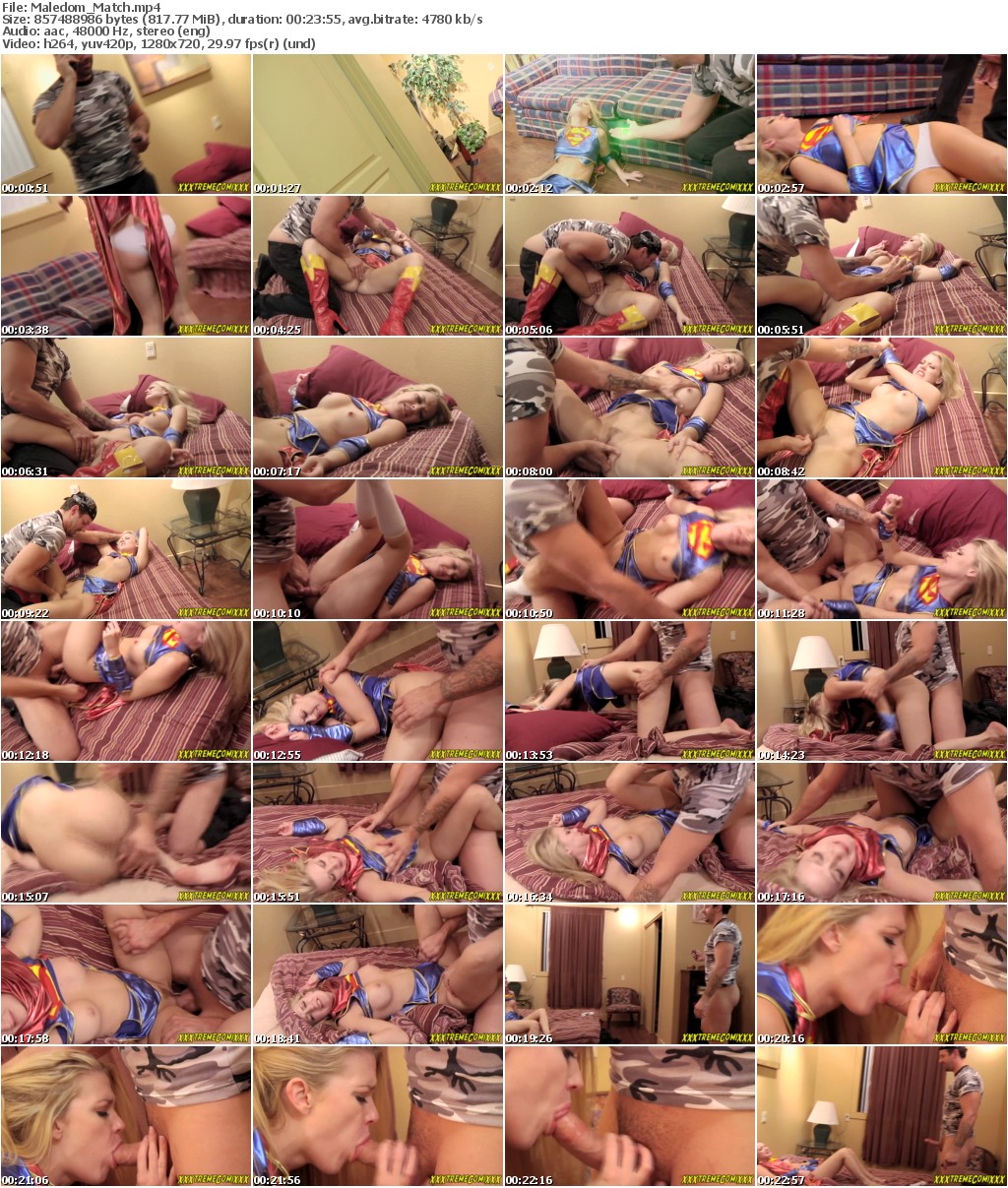 Starring Alexandria and David
A villain has placed explosives all around the city, and will detonate them unless he is given a large sum of money.
Supergirl rushes to the rescue and jumps the guy. In defense, he shoots at her, each shot bouncing off her chest of steel, she runs up and grabs him, but he tells her that he will detonate the bomb, so she uses her freeze breath, freezing the detonators circuits and starts punching the villain.
The villain reaches into his pocket and pulls out a piece of kryptonite, weakening the heroine enough for him to get in some crippling punches. He picks her up and throws her on the bed, disheveling her costume. He starts to finger the heroines tight pussy.
He pulls out his cock and rams it into her, pounding her hard and mercilessly making her squeal and moan. He fucks Supergirl's tight pussy until he cums deep inside of her.
He stands up and goes to his secret safe and pulls out a second detonator, he tells Supergirl that if she doesn't give him the best super blow job ever, than he will detonate the bomb, she reluctantly crawls forward and starts to suck his cock, moving her head faster and faster while tightening her lips until he cums again.
Fetish Elements: Explicit Sexual Content, Superheroines, Villains, Fighting, SFX, Beat Down, Fingering, Beating, Nudity, Blow Job, Fucking, Bondage
Tags:Maledom,Male Domination,superheroine,superheroines,Humiliation,storylline,story line,Mixed Wrestling,mixed fight,Submission,froced orgasm,super hero, super heroines,superheroines porn,superheroines adult movies,supergirl,pussy fingering
Info :
Size : 817.77 MiB
Duration : 00:23:55
Resolution : h264, yuv420p, 1280×720, 29.97 fps(r) (und)
Format : MP4
Download – Maledom_Match.part1.rar
Download – Maledom_Match.part2.rar