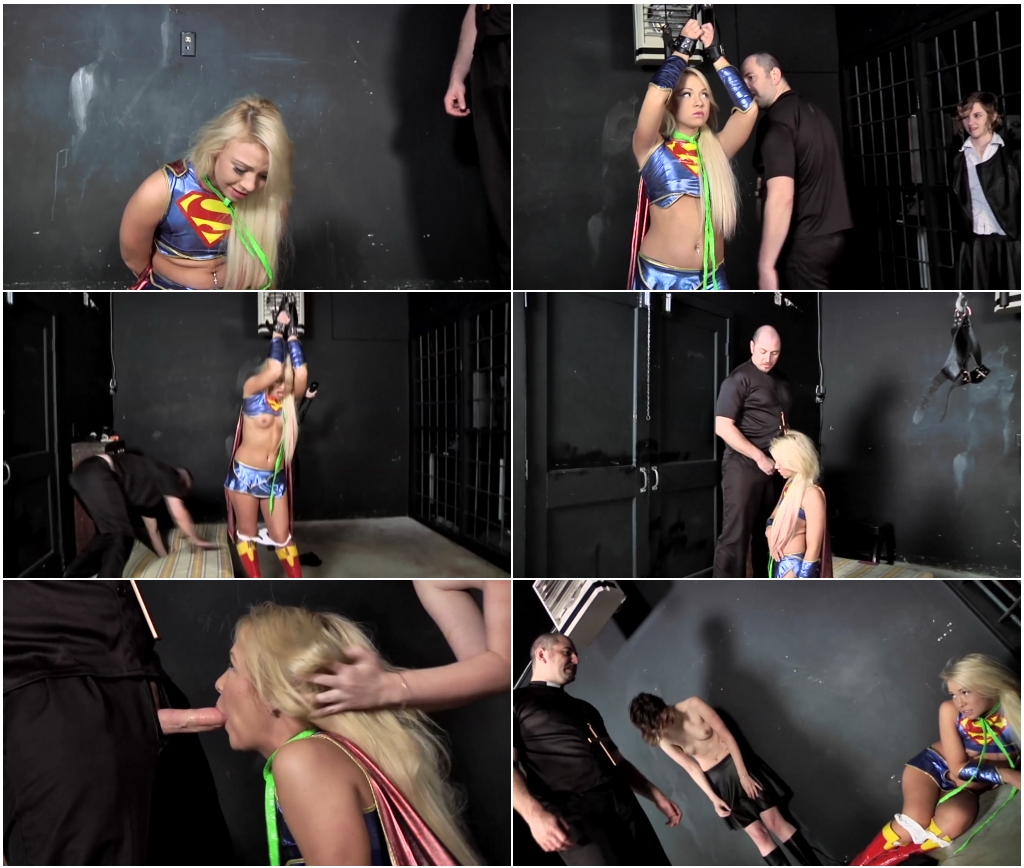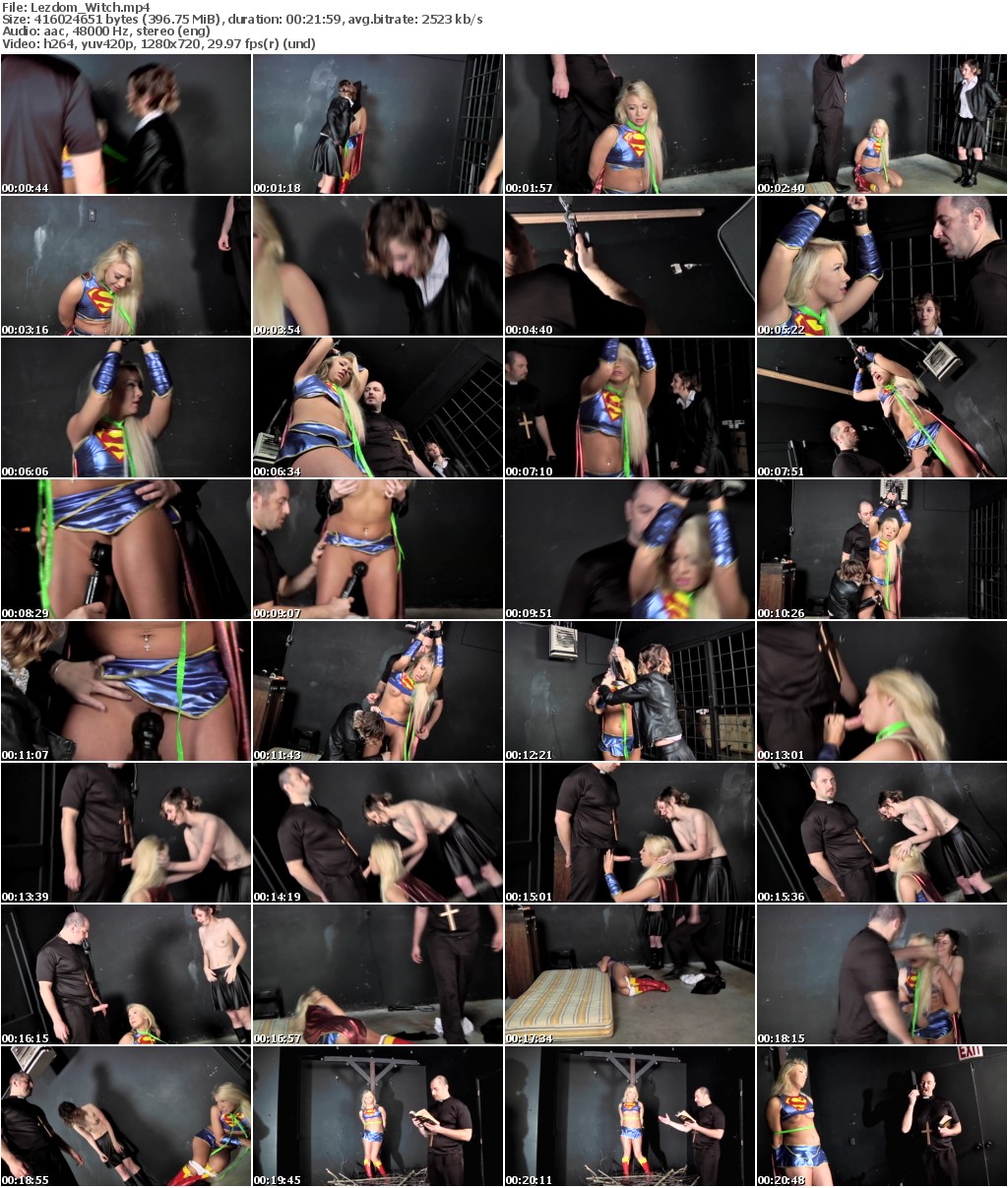 Supergirl has been captured by Father Bottom and his accomplice and they are going to teach her a lesson. First, the accomplice, Mercy, takes a few punches at Supergirl with a bag over her head. When she's good and beat up, Father Bottom begins to preach to her about her dabbling in sorcery and magic. He is not pleased, as this is the path of the devil and he follows in the path of god.
The Father thinks he has been chosen to extract the powers of witchcraft from Supergirl and relieve her of her blasphemous sins. He tries to get her to confess, but she refuses. She pleads that she's an innocent superheroine and just trying to help everyone, but he doesn't believe her. He has Mercy remove her handcuffs so that they can strap her to the winch. They need to punish her for her sins.
Now that Supergirl is strapped to the winch, the Father and Mercy decide to rid her of her demonic powers. He beats her a little more, and then pulls out the Hitchi, a powerful vibrator that will drain her powers orgasm by orgasm. They expose her tits, playing with her nipples and rubbing the vibrator all over her pussy as she moans in weak protest. She has a powerful orgasm, which proves that she gives in to lust and therefore must be a witch.
In order to continually prove his point, the Father makes Supergirl suck his cock. He will not take any enjoyment even though she can not help herself to suck his dick. He finally cums and this makes him angry, so he punches her down, calling her a witch. There is only one way. They must burn her at the stake. They strap her up and lay the ground with branches they collected from the forest. The Father says a few words as Mercy douses the pile with gasoline. Then the Father throws his cigar, laughing as the whole thing goes up in flames.
Frightened, Supergirl screams, wiggling in fear. Then she remembers she can fly, so she loosens herself from her bonds and uses her powers to get free, and now she's angry..
Fetish Elements: Explicit Sexual Content, Blow Jobs, Superheroine, Bondage, Handcuffs, Winch. Forced Orgasms, Vibrator.
tags:superheroine,superheroines,lesbian domination,lezdom,froced orgasm,super hero, super heroines ,witch,magic power
Info :
Size: 396.75 MiB
Duration: 00:21:59
Resolution : h264, yuv420p, 1280×720, 29.97 fps(r) (und)
Format: MP4