Super Girl's Secret – Kendall Kayden And Sinn Sage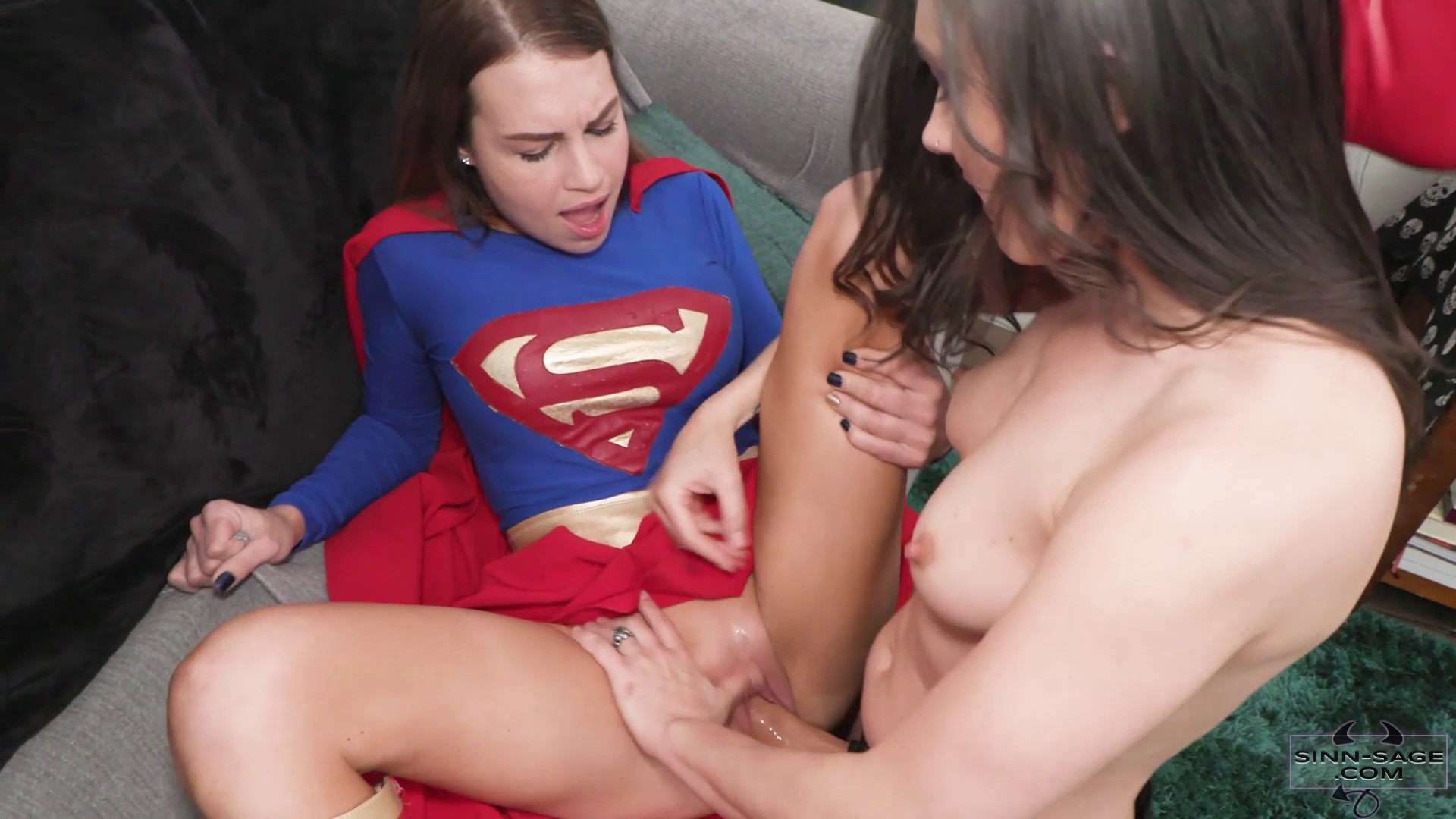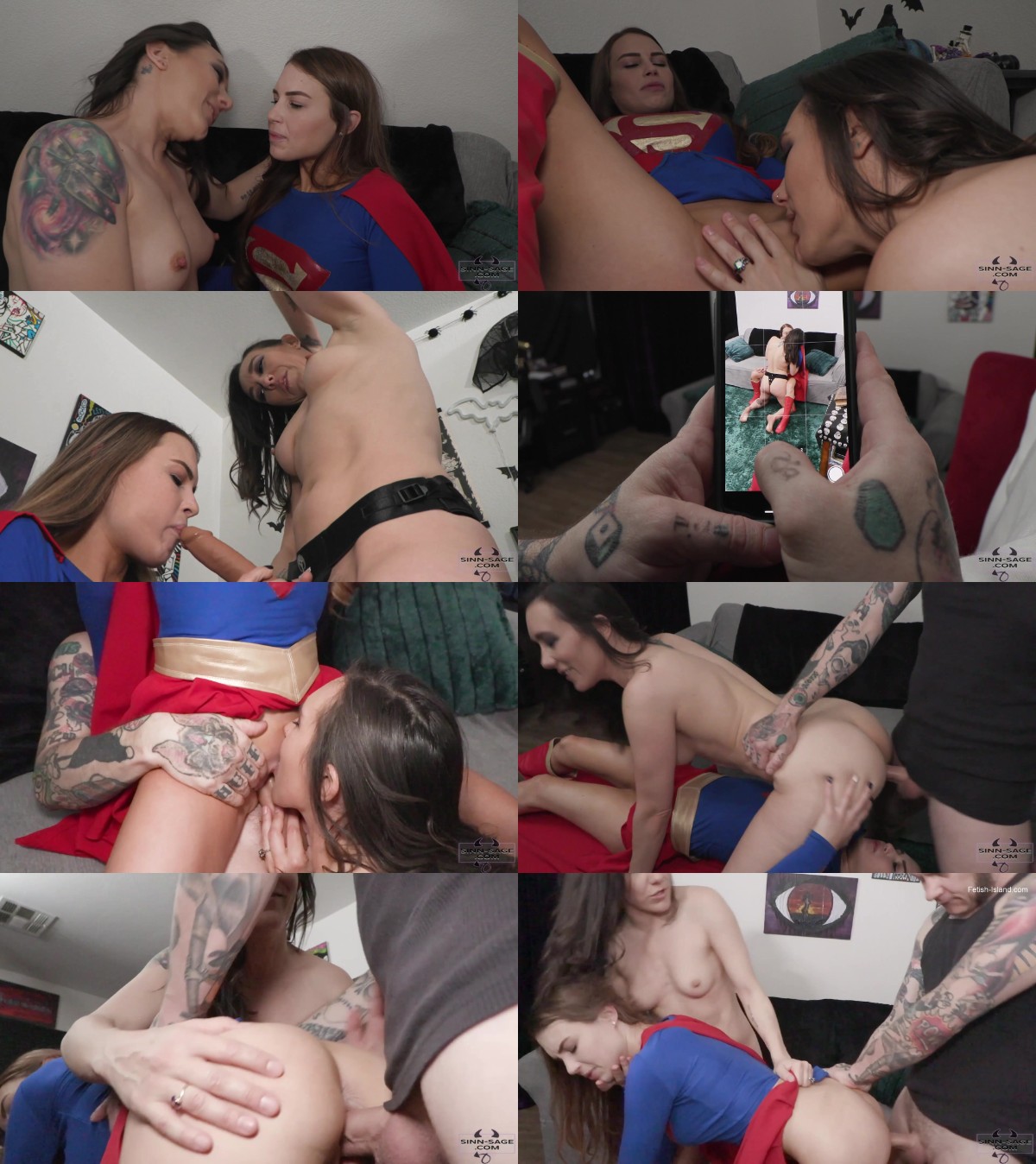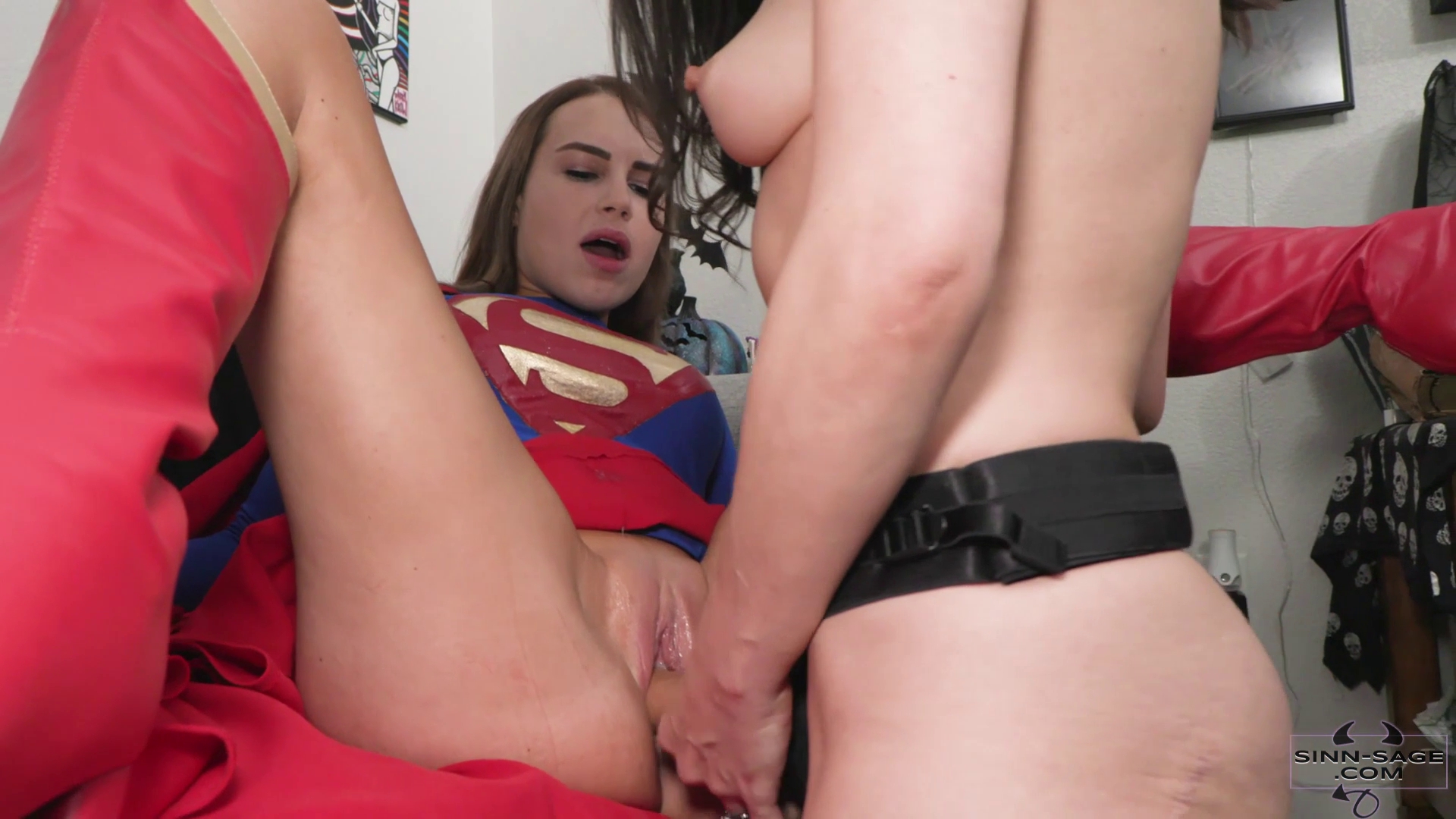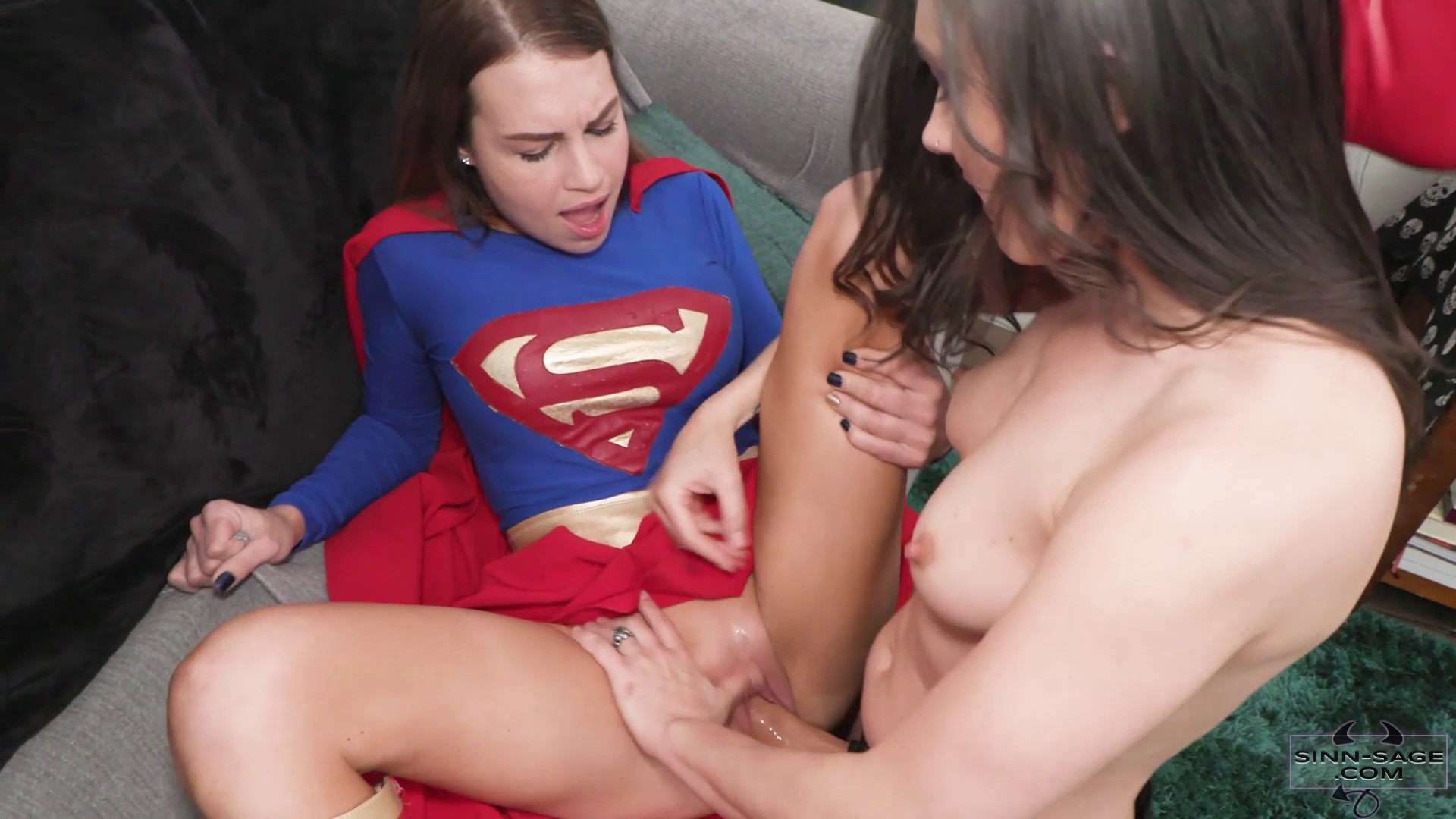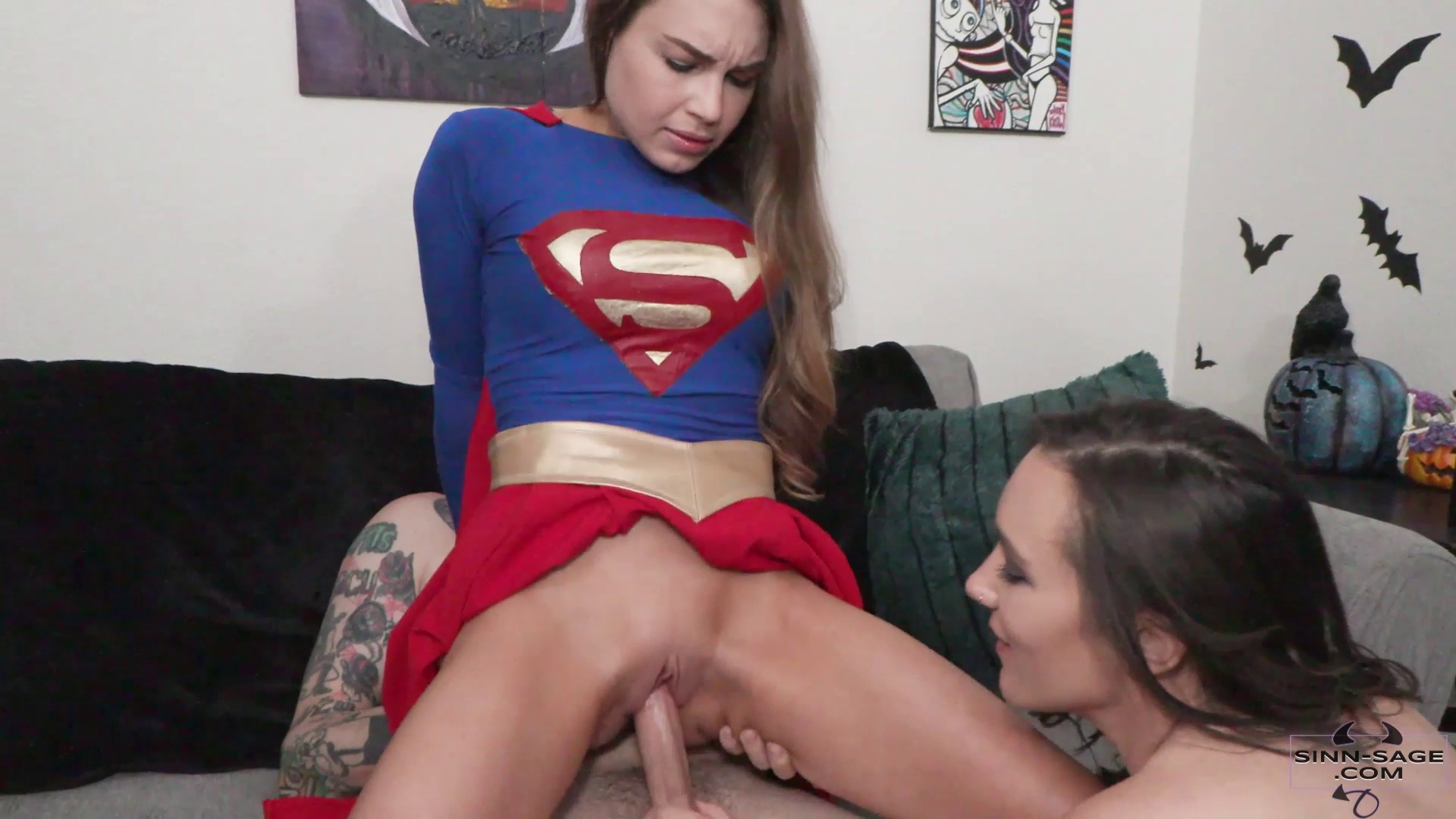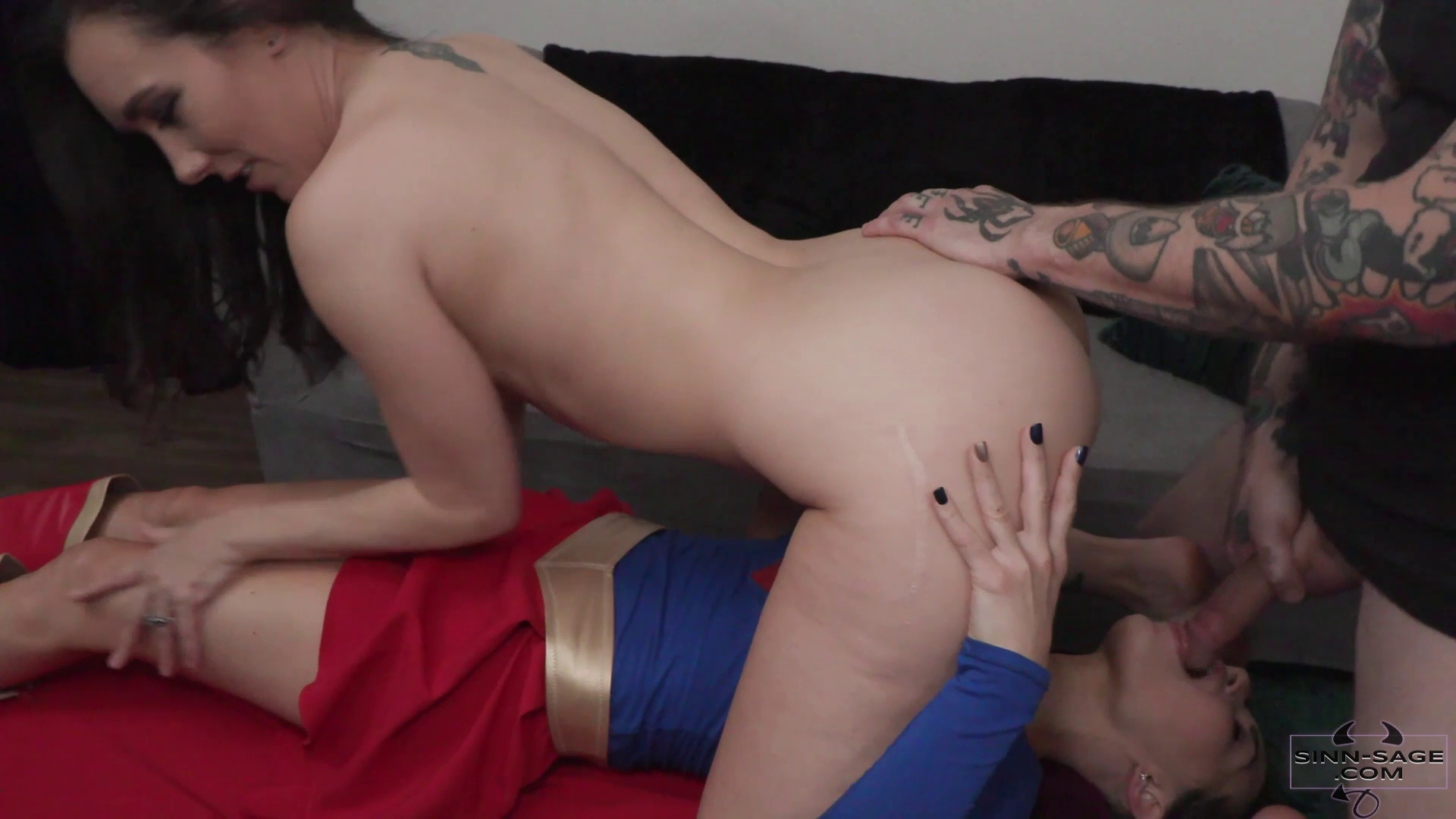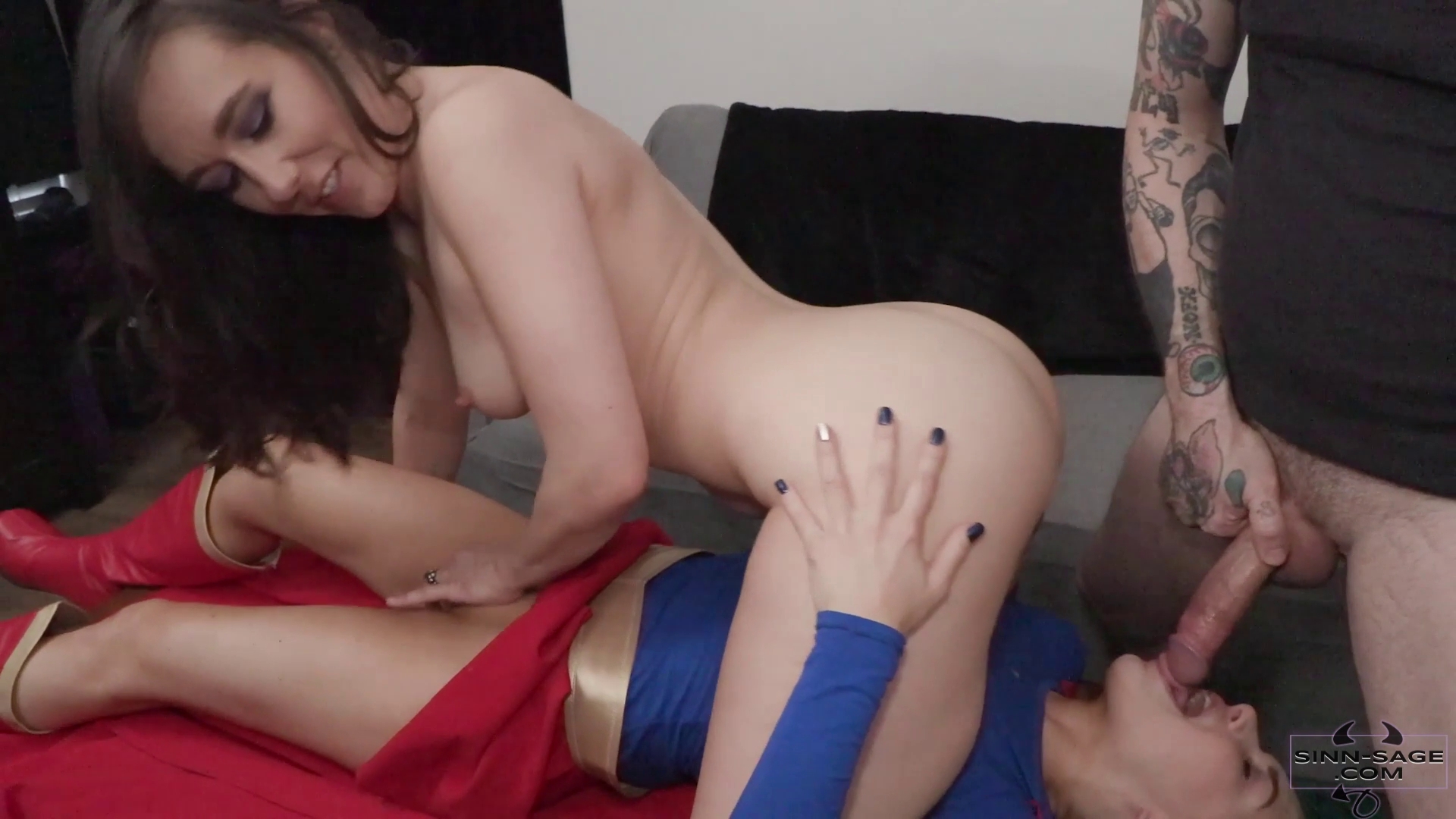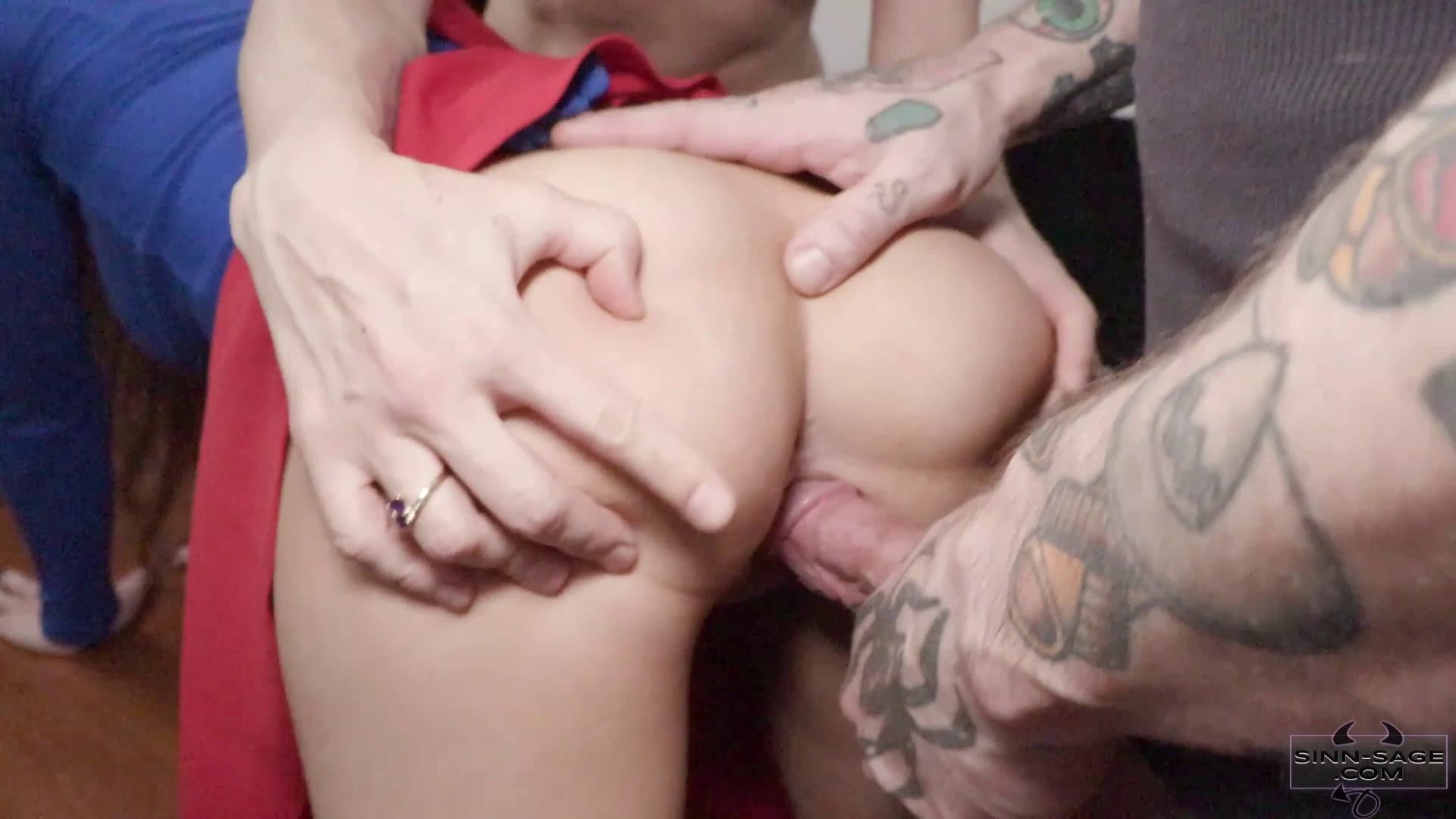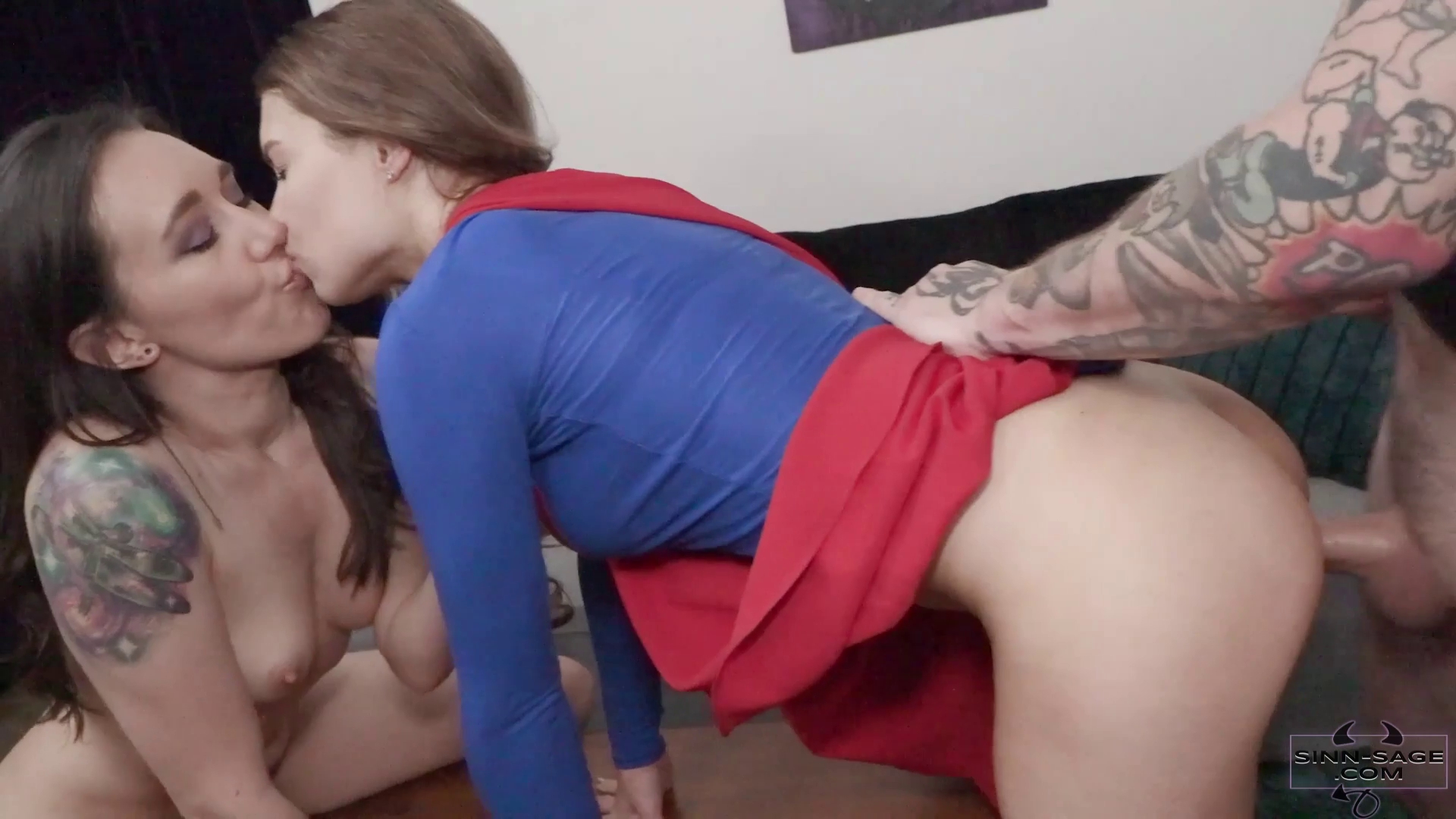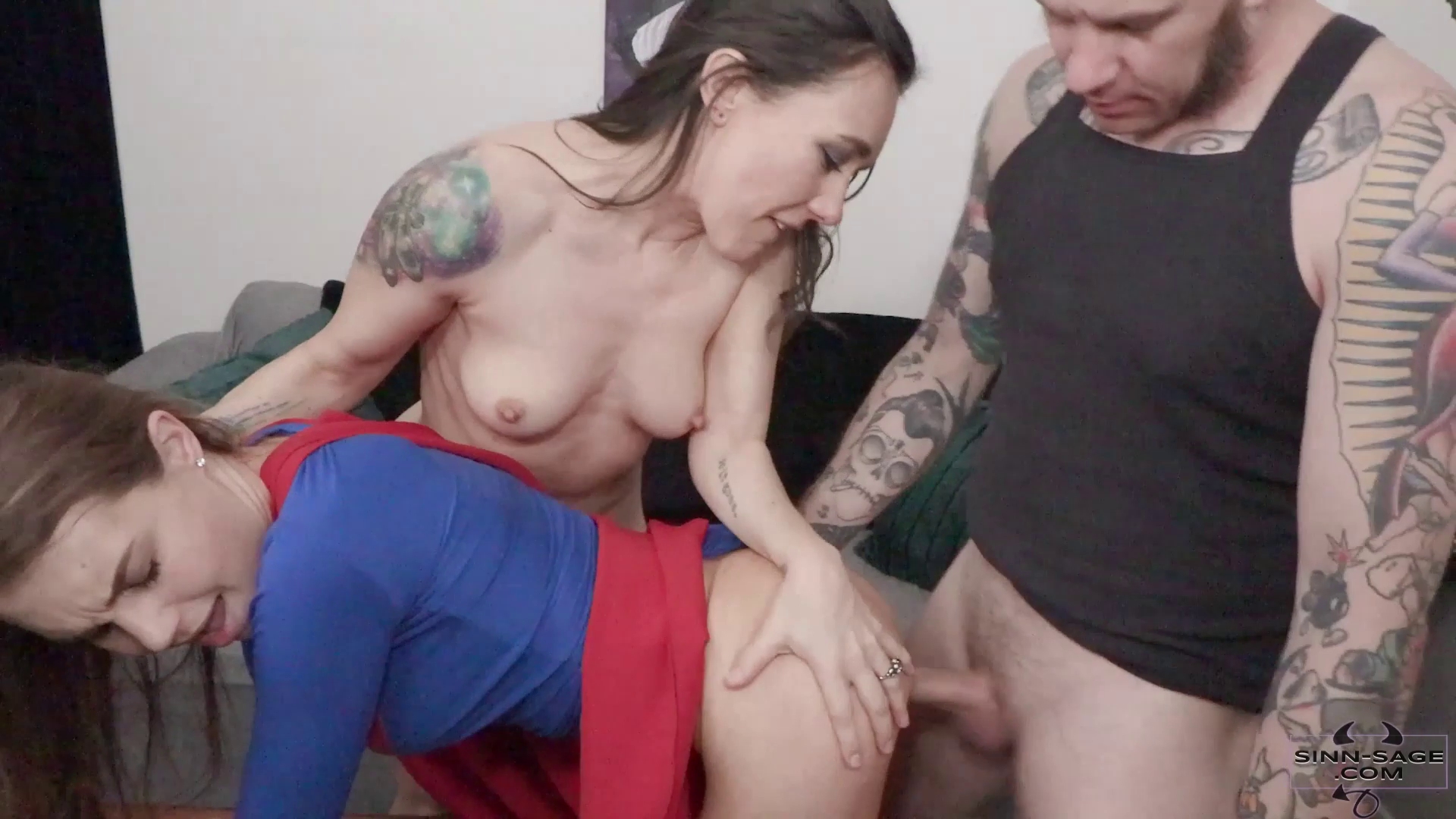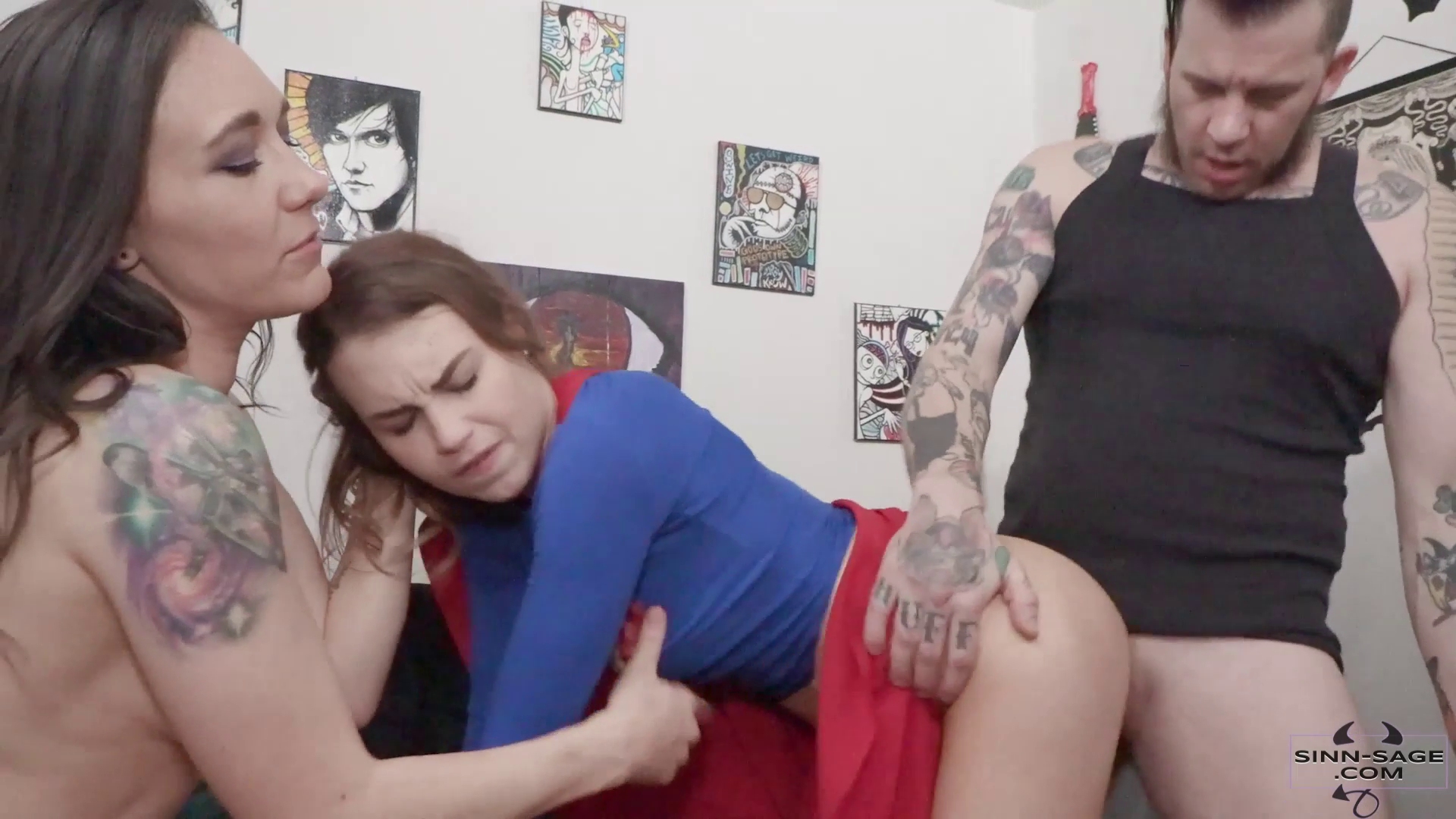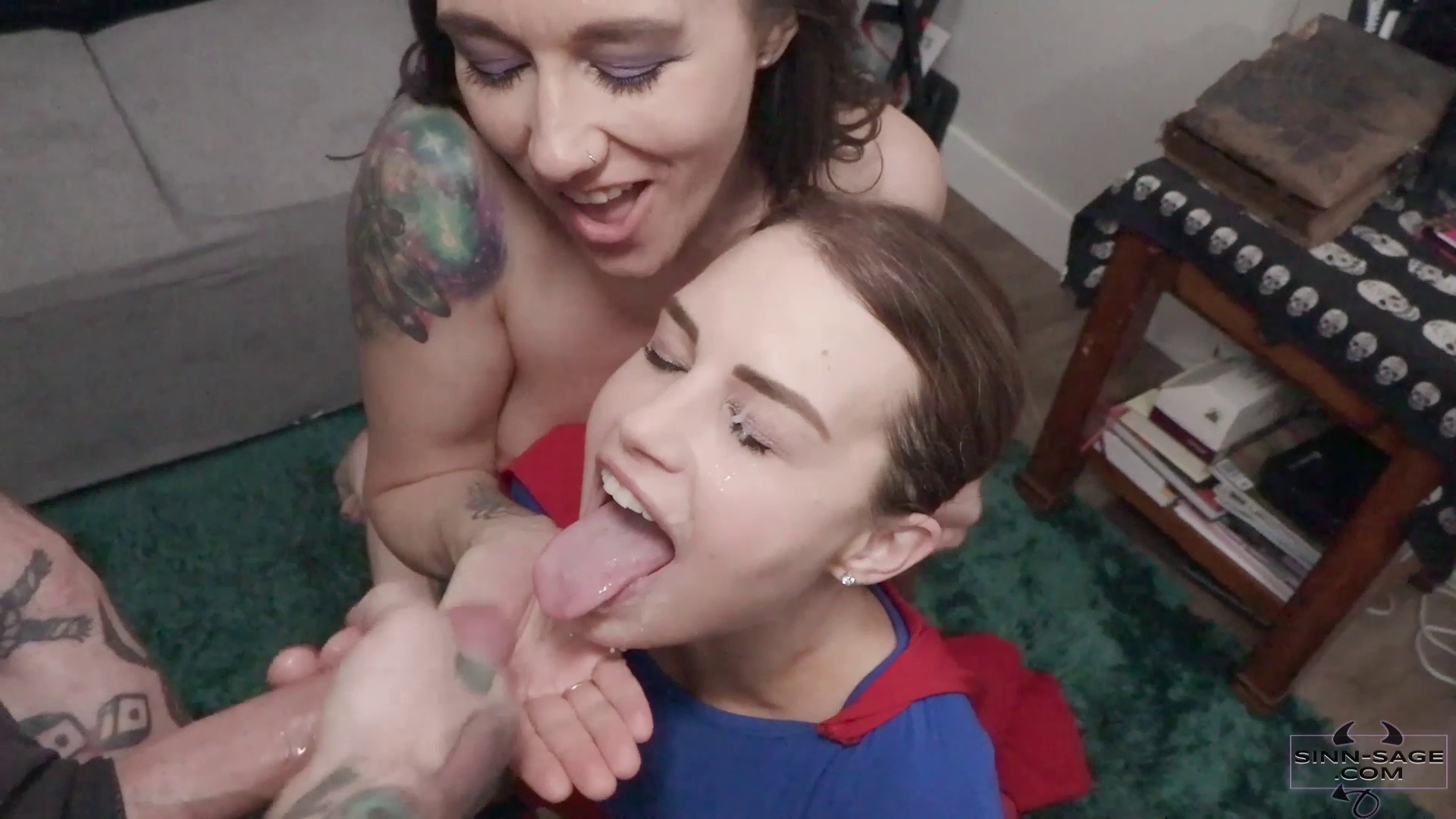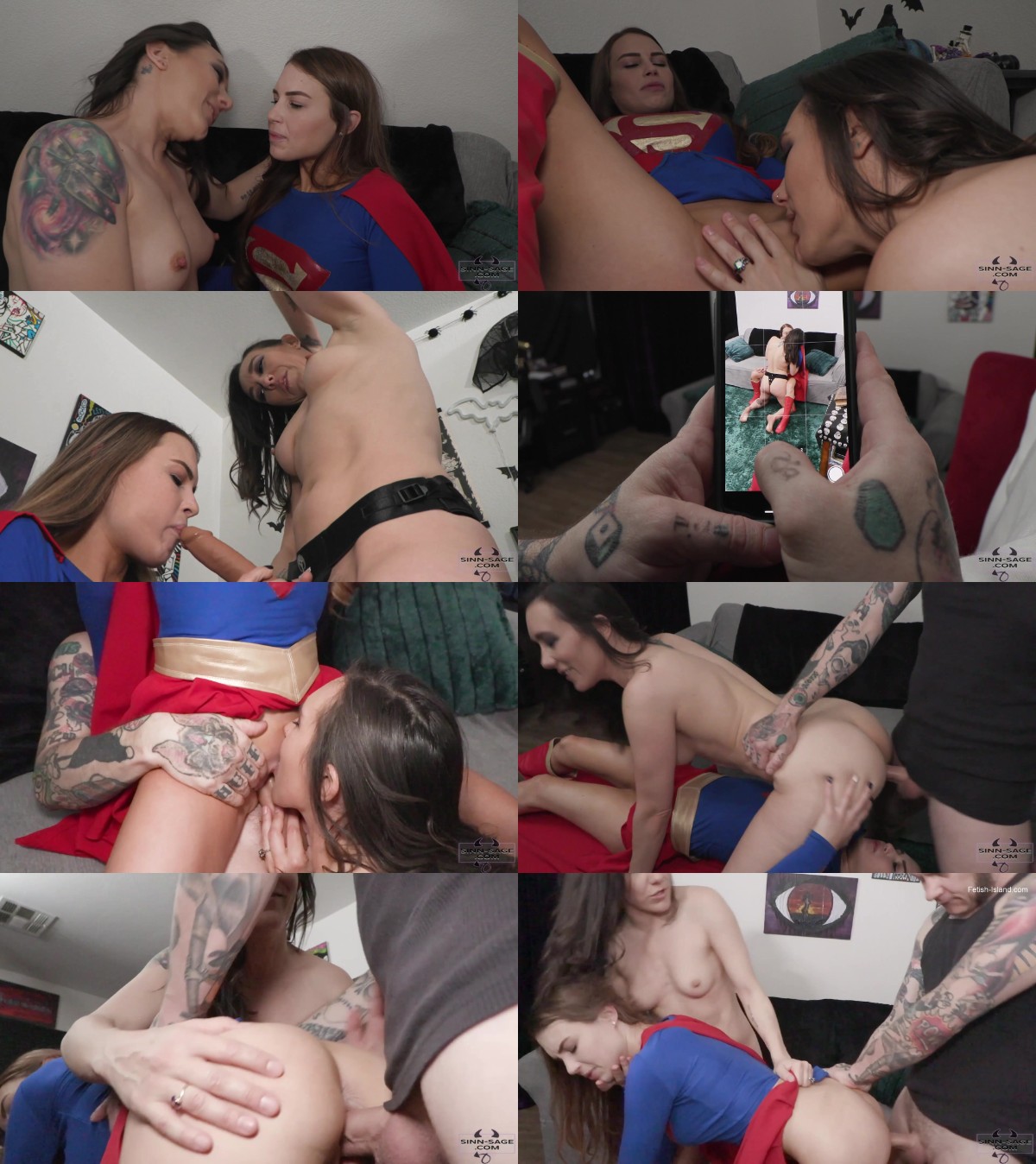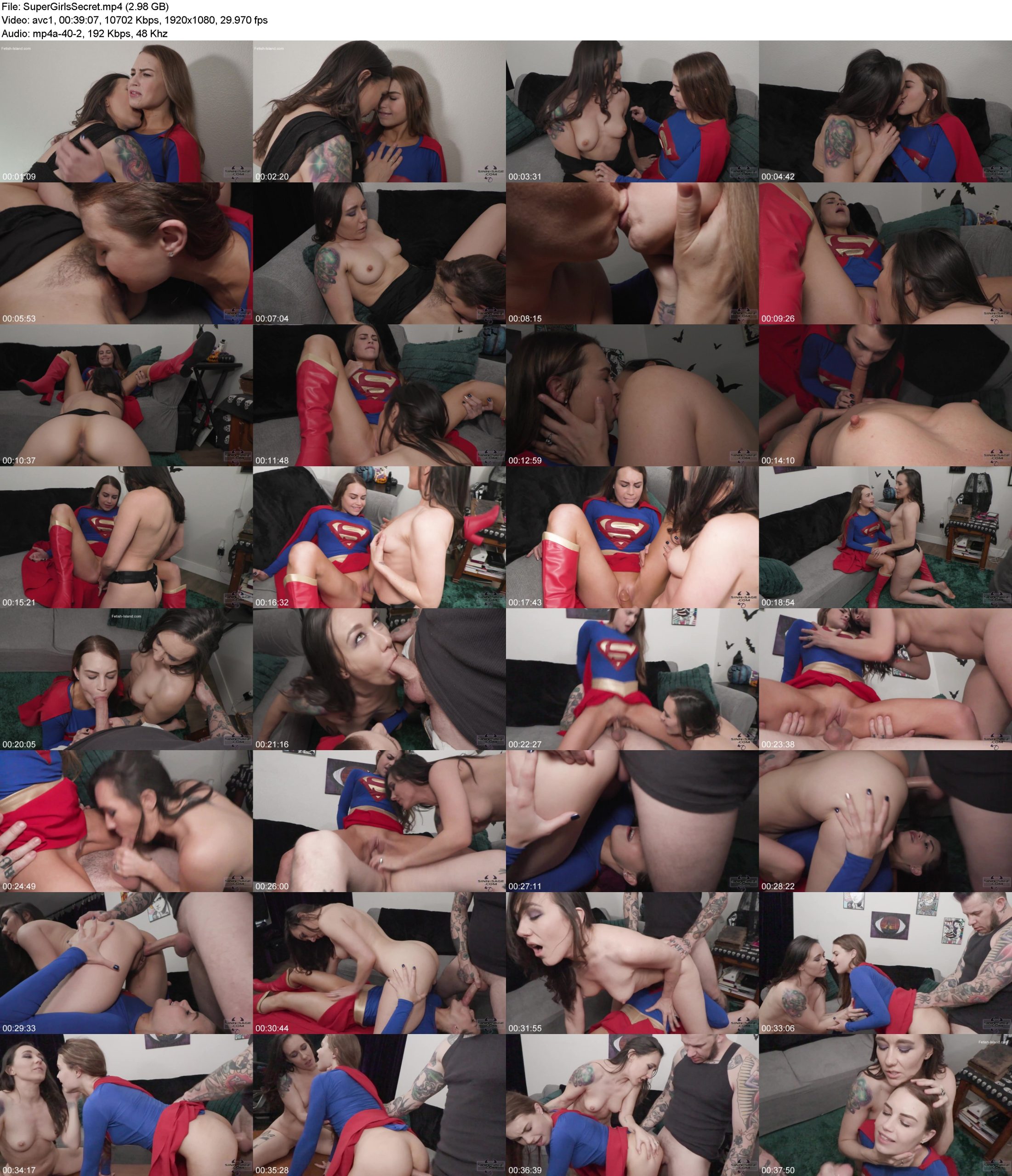 Drake Man O'WarXXX gives Sinn Sage a beatdown knowing SuperGirl (Kendall Kayden) will rescue the damsel in despair. As Sinn hugs and kisses her in gratitude, the Do Gooder is confused, but is kissing back. Boob worship leads to pussy worship with pussy licking and pussy fingering. As Sinn is licking pussy on Super Girl, she climaxes in Sinn's mouth and they're swapping pussy juices. Super Girl loves the strapon and is dildo sucking before it's plunged in her wet pussy. Super Slut is cumming again on the big cock and is secretly filmed by Sinn's partner in crime!
Embarrassed that the world would see her acting like a whore, she goes to her knees for two girl cock sucking before climbing on top for cockriding. Sinn is clit rubbing and clit licking her hairless pussy. Using edging games, Sinn's dick sucking before sliding it back inside Supergirl.
SuperGirl is on her back for throat fucking, alternating with Sinn fucked in doggystyle over her face. SuperGirl is eager to have a pounding with her ass in the air. She's rewarded when he sprays a huge load and cums in her eyes. Sinn and Supergirl are cum swapping the big load before cum swallowing!
KEYWORDS – cowgirl doggy style lesbians strap-ons double blowjobs double blow jobs two girl blowjobs two girl blow jobs 2 girl blow jobs 2 girl blowjobs face fucking cumshots cum shots popshots pop shots money shots body worship body kissing tit worship pussy eating pussy finger fucking female orgasms moaning fetish cape fetish boots boot fetish kink all natural brunettes super heroines supervillains boy/girl/girl boygirlgirl boy girl girl BGG blackmail fetish blackmail fantasies cum swappers cum eating
Categories: THREESOMES, SLUT TRAINING, DOMINATION, BLACKMAIL FANTASY, CUM PLAY.
Keywords: super villains, boy-girl-girl, menage a trois, submissive sluts, female domination, male domination cum swallowers, cosplaying, costumes, costume fetish, sensual domination, facials, kendall kayden, sinn sage.
tags:superheroines fetish,superheroine porn,superheroines sex,humiliation,superheroines adult movies,fantasy,lezdom,lesbian domination,catfight,submission,humiliation,overpowered supergirl
Duration: 00:39:07 Resolution: 1920×1080 Format: MPEG-4 Size: 2.98 GB