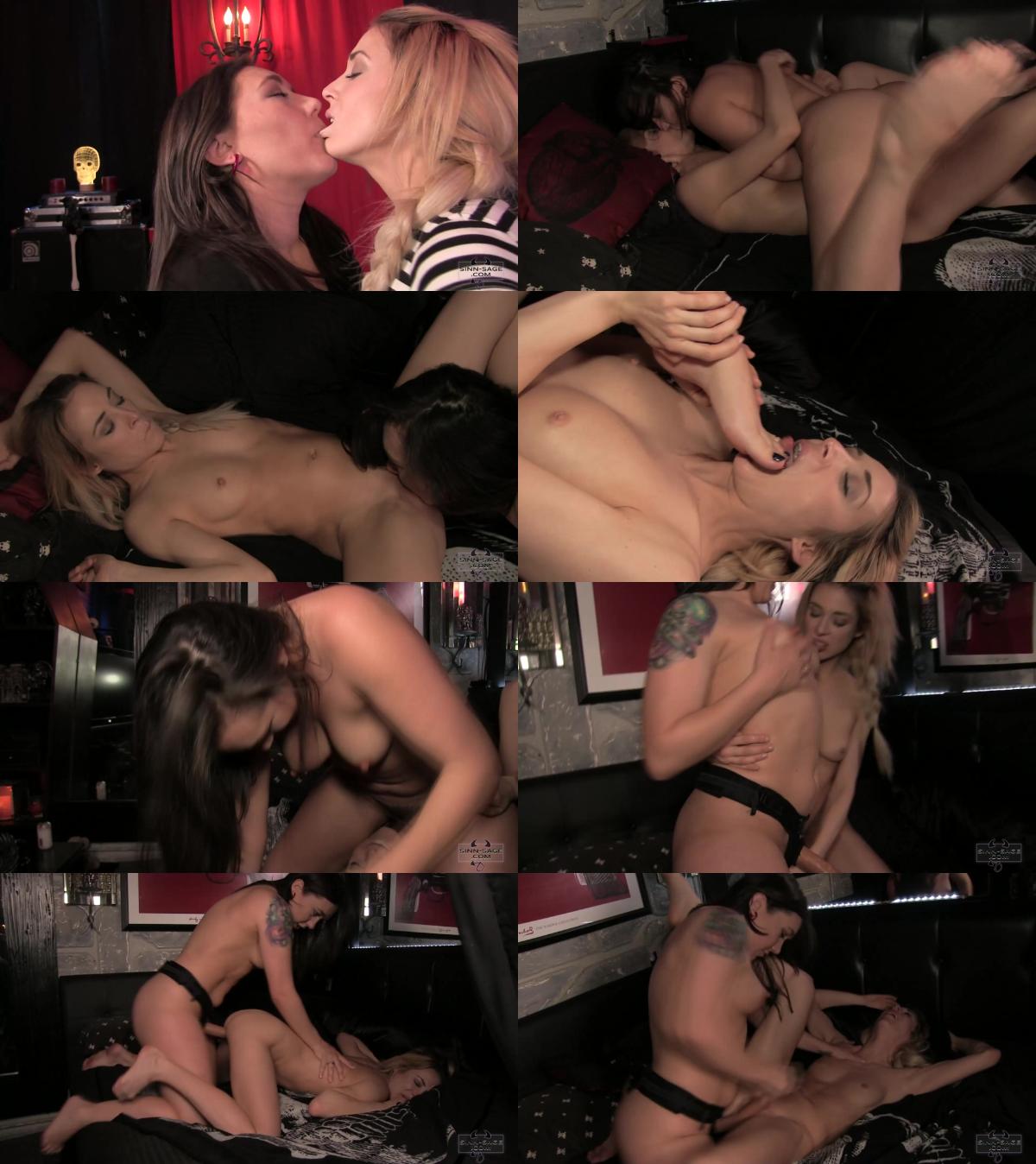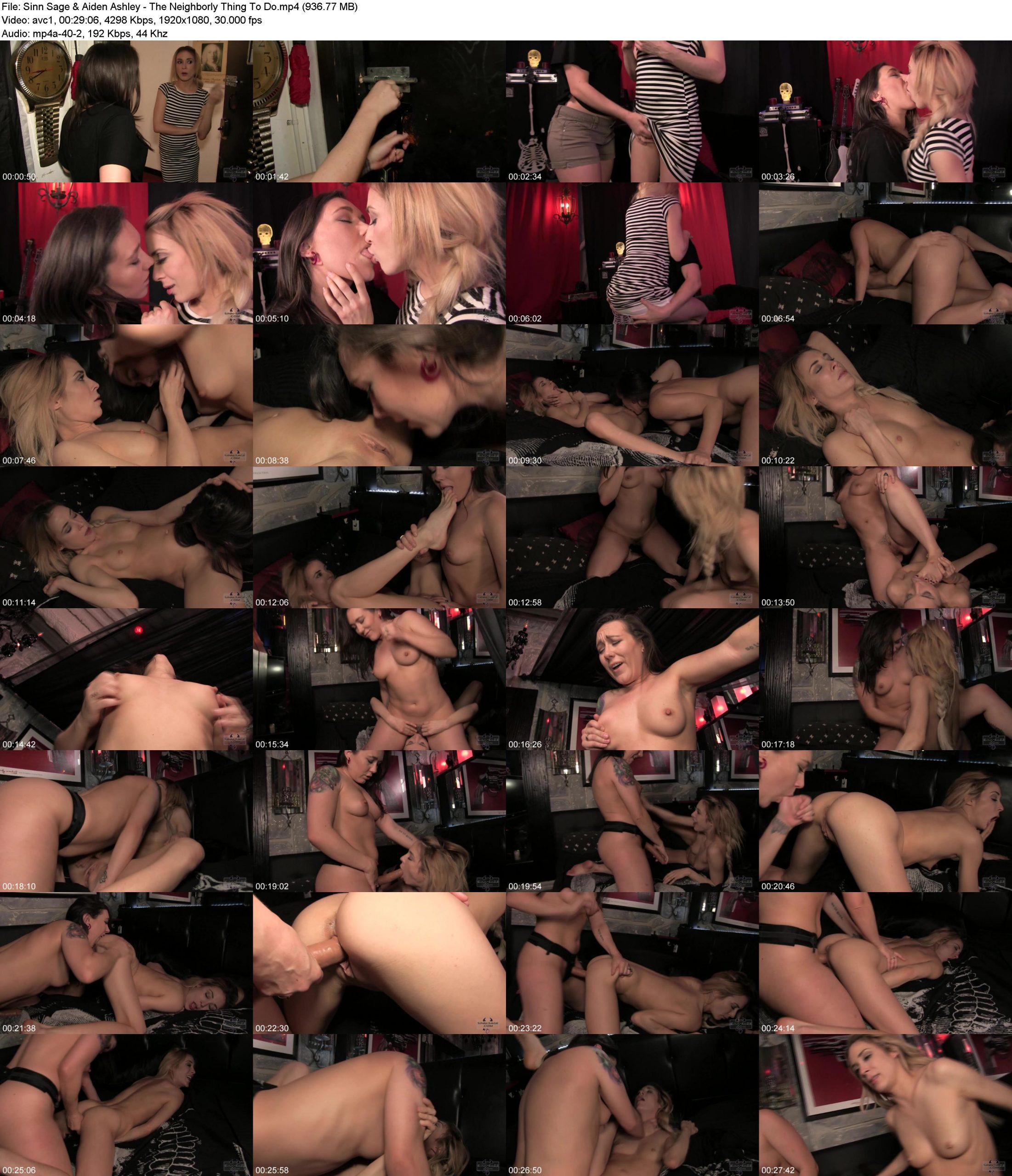 Aiden Ashley confronts her new neighbor Sinn Sage about loud music and hesitantly comes inside. She's surprised when Sinn dips her hands under her skirt and licks her pussy juices but doesn't stop when they start french kissing. Their tongues dance together and Sinn lifts and carries this blonde housewife to her bedroom.
In bed and nude, Sinn climbs on top and tit worships Aiden's perky breasts. The nipple licking makes her shudder in pleasure as Sinn wanders down to her wet pussy. Sinn is better at pussy licking than Aiden's husband and she cums hard! Sinn repositions her new toy for foot worship and Aiden eagerly licks her dark toenails before facesitting for pussy eating.
Sinn face fucks with a big strap-on and squeezes her tits while Aiden is dildo sucked. Aiden goes to doggystyle to receive ass eating and fingering before Sinn slides her shaft inside. Sinn throat grabs as Aiden begs to cum.
After her orgasm, Aiden tries to excuse herself to go home but Sinn collars and ballgags her new slut. Uptight housewives need lesbian dick that satisfies better than their husbands!
OTHER KEYWORDS- body worship, body kissing, moaning fetish, foot fetish, foot play, foot sucking, cheating, home wreckers, homewreckers,
Category: LESBIAN
Related Categories: LESBIAN DOMINATION, STRAP-ON, ASS EATING, PUSSY EATING, FACE SITTING.
Keywords: ass licking, slut training,sensual domination, submissive sluts, ass worship, kissing, foot worship, strap-ons,facesitting,lezdom,strapon
Duration: 00:29:06 Resolution: 1920×1080 Format: MPEG-4 Size: 936.77 MB
Download – Sinn_Sage__Aiden_Ashley_-_The_Neighborly_Thing_To_Do.mp4