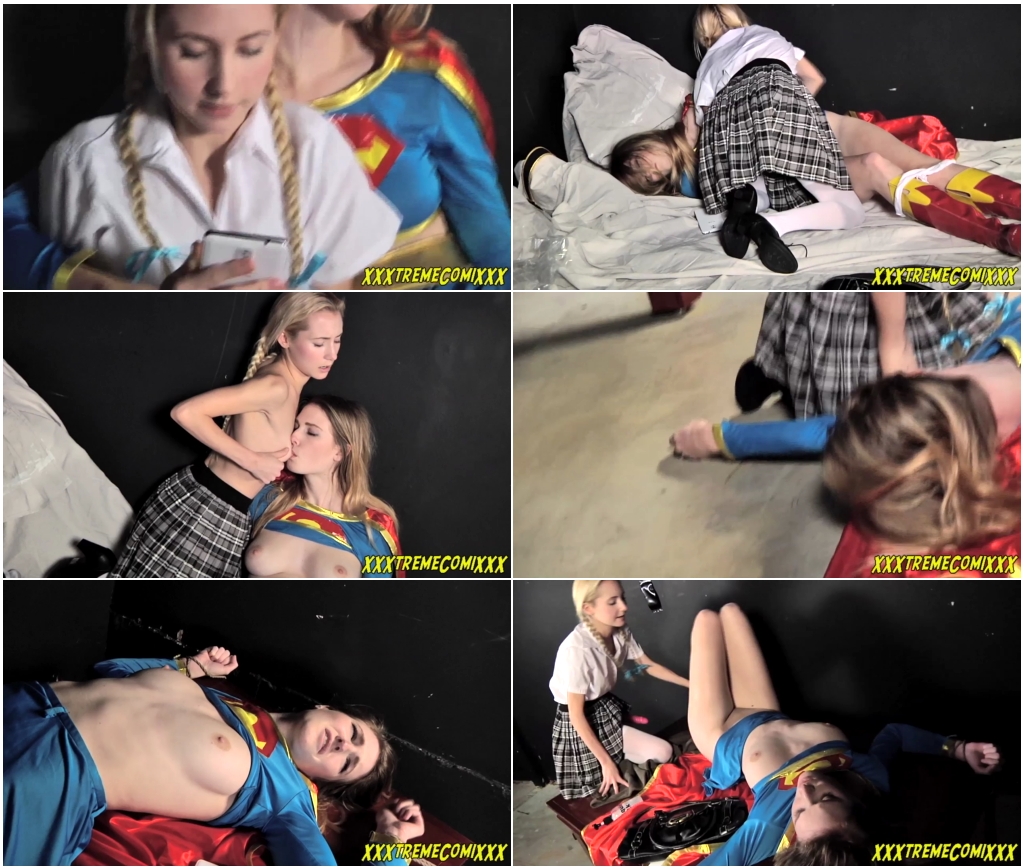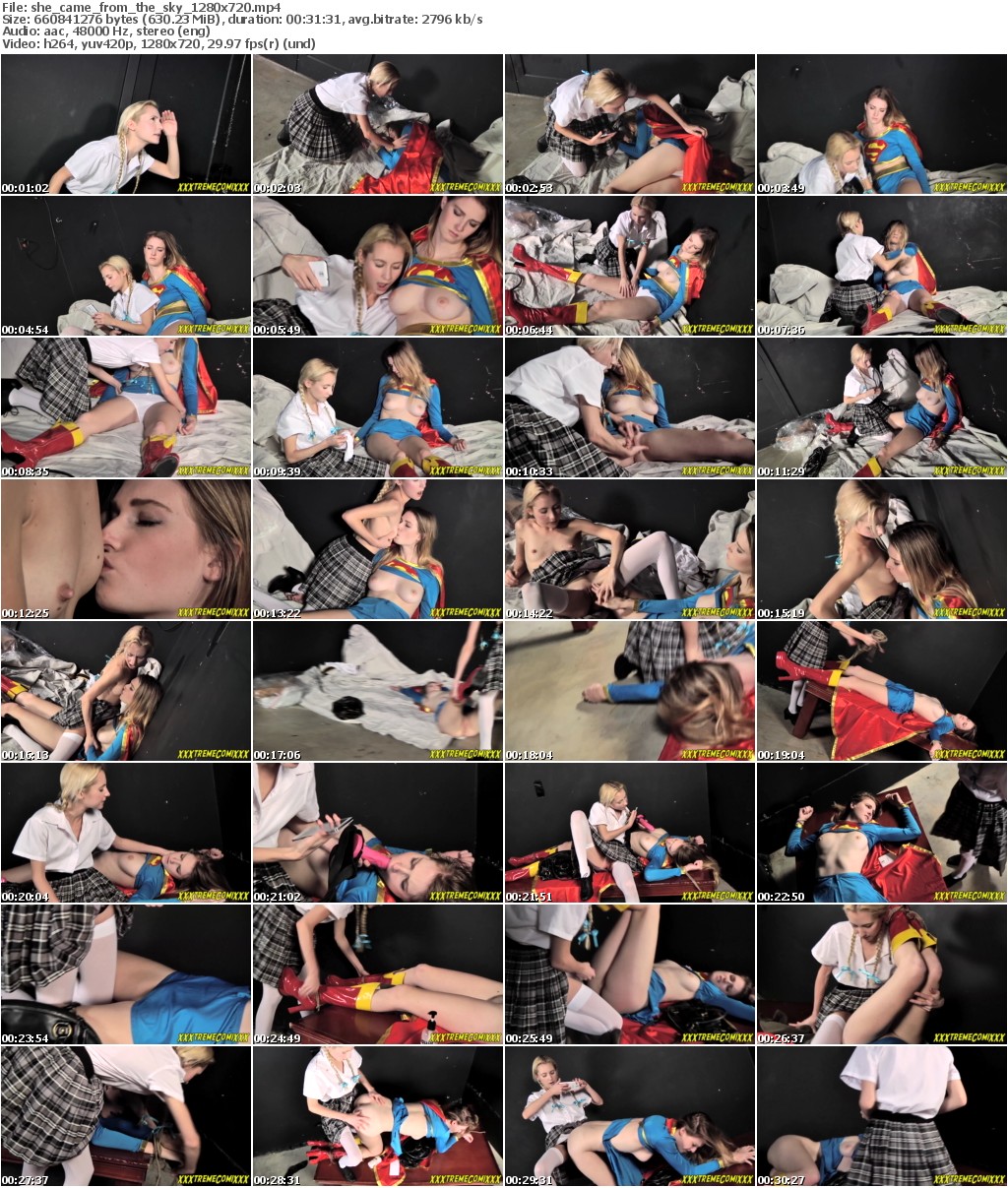 Odette is on her way home from school when she spots something mysterious in the sky. Is it a bird? Is it s a plane? No! It's Supergirl! Excited, Odette starts calling out to her and waving. She falls to the ground with a thud, and seems to be tired. Odette looks around to see if anyone else is seeing this, but the street is deserted.
Odette realizes the opportunity she has now. SELFIE TIME! She starts taking some photos with Supergirl, and then she starts feeling close to her and getting really into it, so she lifts up her top to expose her breasts. She starts to suck her nipples. This turns her on so she decides to get a little hotter and heavier and pulls down Supergirl's panties over her boots. She starts to finger her and sucks on her fingers, tasting her. She tastes so good and she wants more, so she removes her own shirt and puts her nipples in Supergirl's mouth.
Now she's really turned on and needs to nurse Supergirl back to health, so she drags her over to a table and gently places her on top of it. She ties her wrists and ankles to the legs of the table with some rope, and then secures a strap-on over her pelvis. She starts by having Supergirl suck it, in all its pink plasticky glory. She takes a few more selfies before fucking her with it. Leaving her school uniform on, she fucks Supergirl in several different positions, taking more photos for later.
Fetish Elements: Explicit Sexual Content, Superheroine, School Girl,Lezdom,Lesbian Domination, Uniform, Costumes, Role Play, Dildo, Strap-on, Lesbians, Girl on Girl, Rope, Bondage,Strapon,Humiliation, Lift & Carry, Dragging, Nipple Sucking, Finger Sucking, Fingering, Photos,Role Play
Info :
Size: 630.23 MiB
Duration: 00:31:31
Resolution : h264, yuv420p, 1280×720, 29.97 fps(r) (und)
Format: MP4
Download file – Lezdom_Sky.part1.rar
Download file – Lezdom_Sky.part2.rar