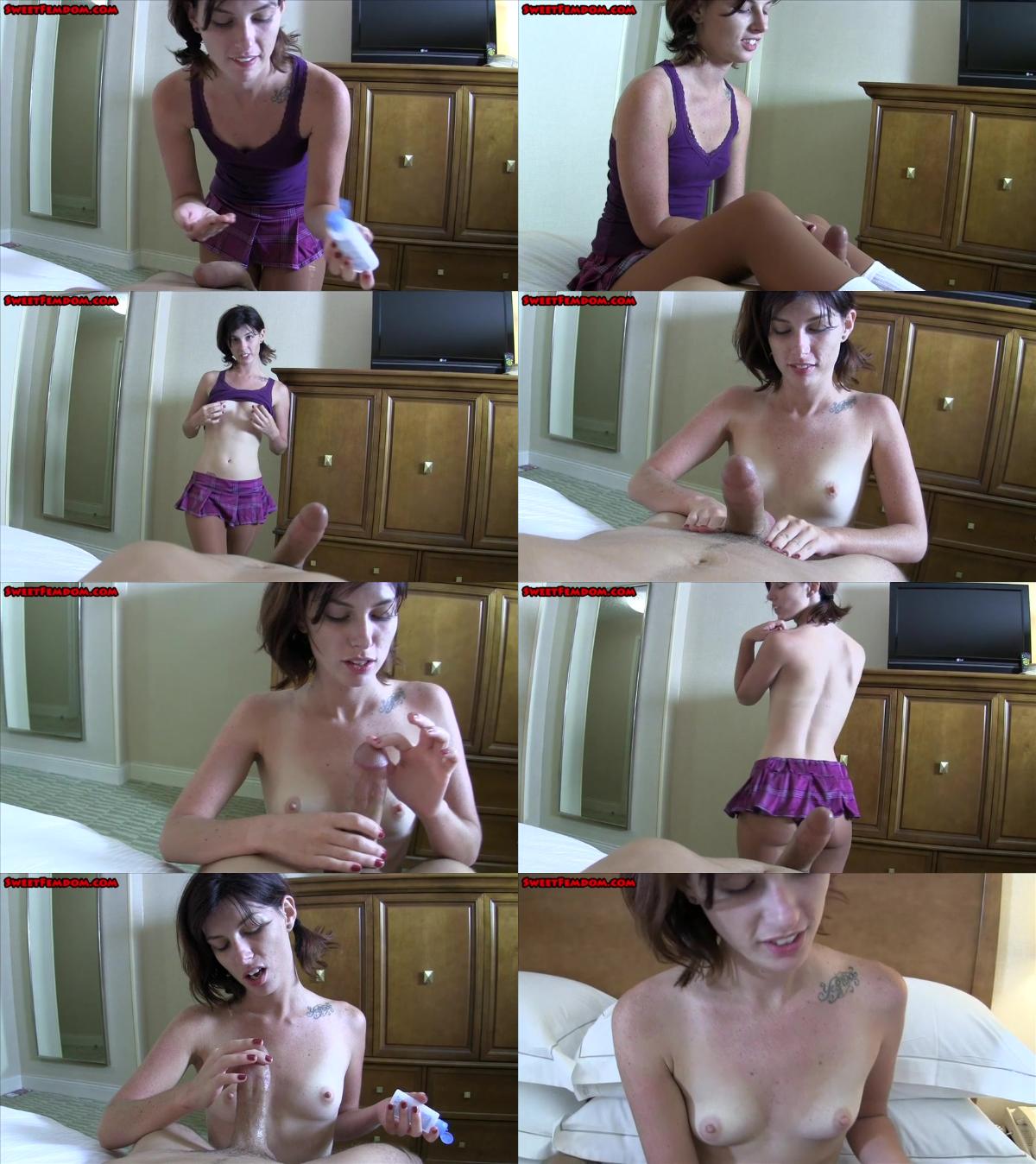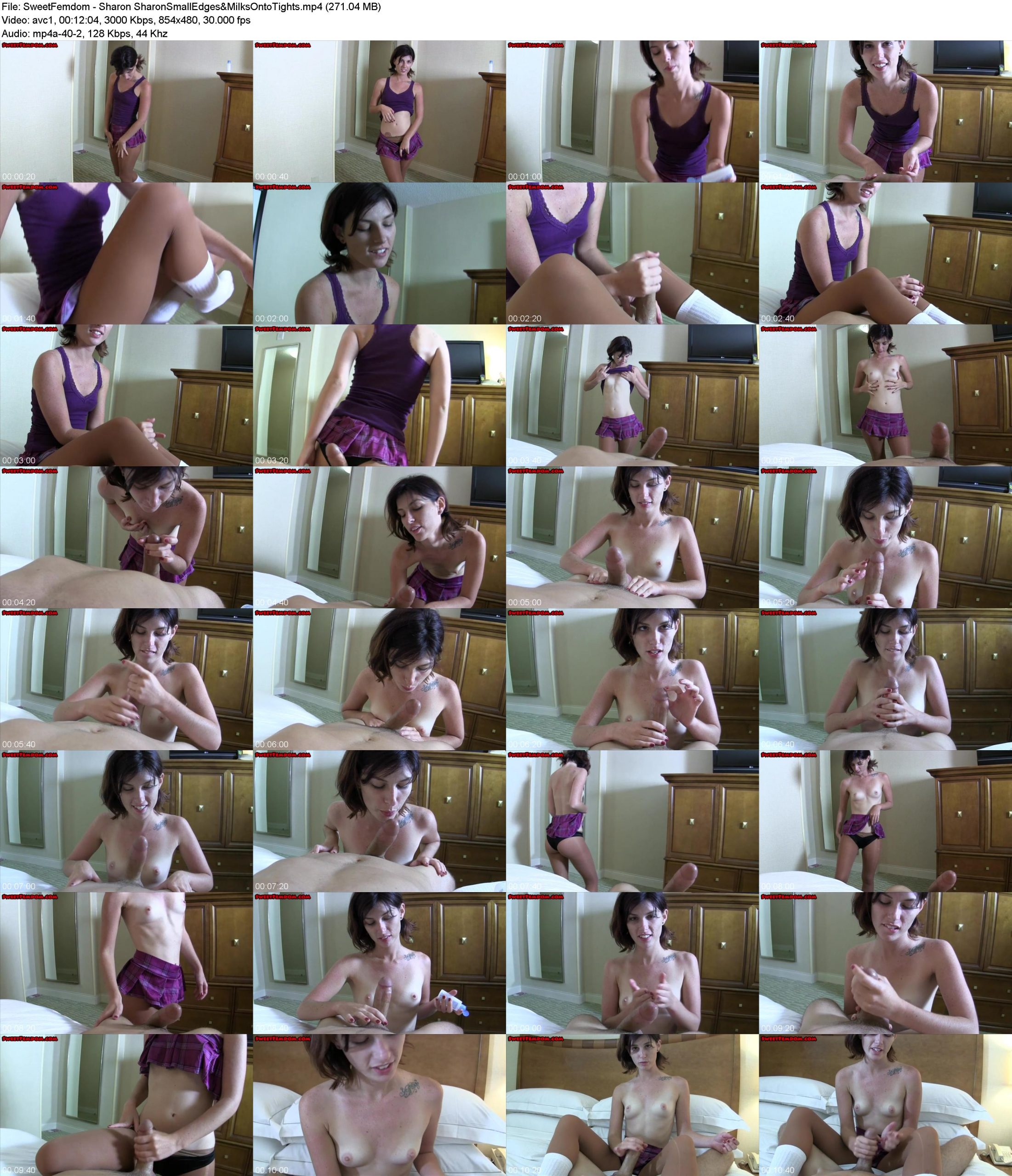 SHARON SMALL EDGES AND MILKS ONTO TIGHTS
Sharon has been teasing you for a long time. She has you alone now, and she stands in front of you in her tiny skirt, shiny pantyhose and socks, slowly moving her hips
She is going let you come when she wants you to, no matter how blue your balls get. She lubes up your rock hard cock, puts her sexy legs over you and slowly and lightly strokes your cock.
Sharon is an expert at teasing hard cocks. She uses both hands, then just a couple fingers, making your cock twitch with anticipation and ooze pre-cum.
She looks you in the eye and smiles. She brings you right to the edge of orgasm and keeps you there, stopping to grind her perfect ass against your hard dick and blue balls. She stands back up to play with her perky little tits and hard nipples, then goes back to keep your cock on edge
When Sharon feels like you are finally ready to cum, she makes you cum all over her thigh, then makes tells you to lick up your huge load of cum from her shiny
Big Booty, Cum Eating, Cum Eating Instructions, Edging – Begging to Cum, Hand Jobs, Shiny Tights, Teen Dommes,forced handjob
Duration: 00:12:04 Resolution: 854×480 Format: MPEG-4 Size: 271.04 MB
Download – SweetFemdom_-_Sharon_SharonSmallEdgesMilksOntoTights.mp4