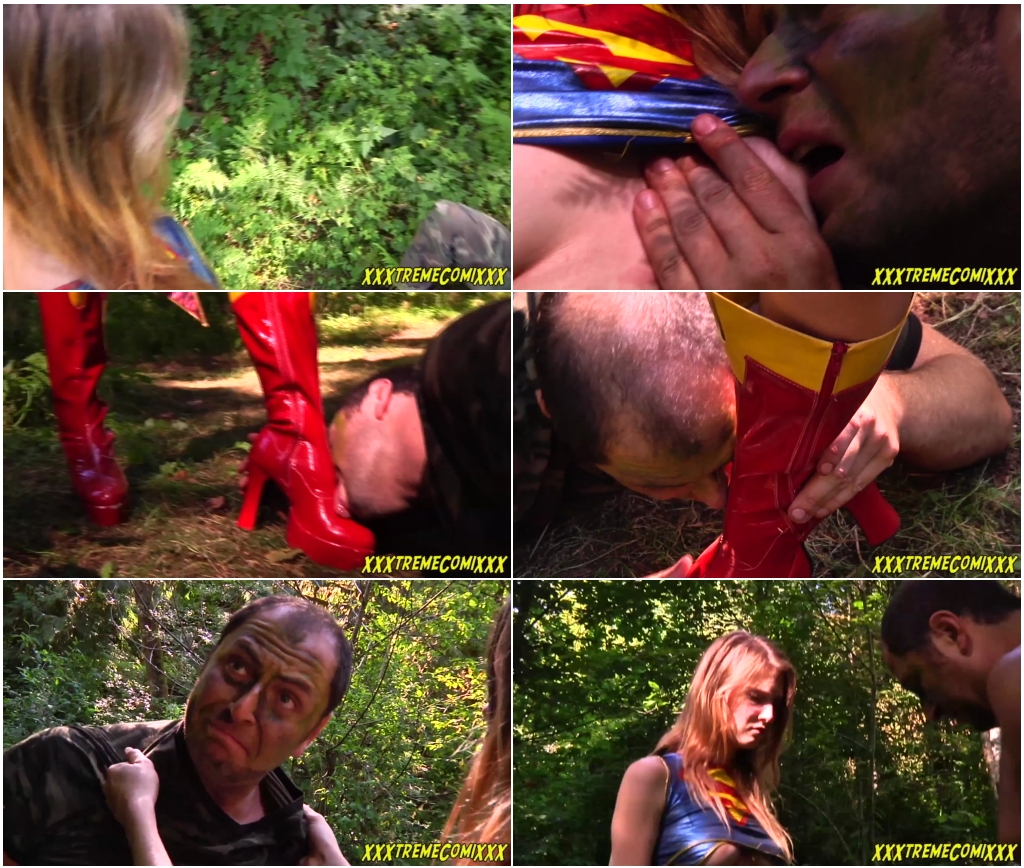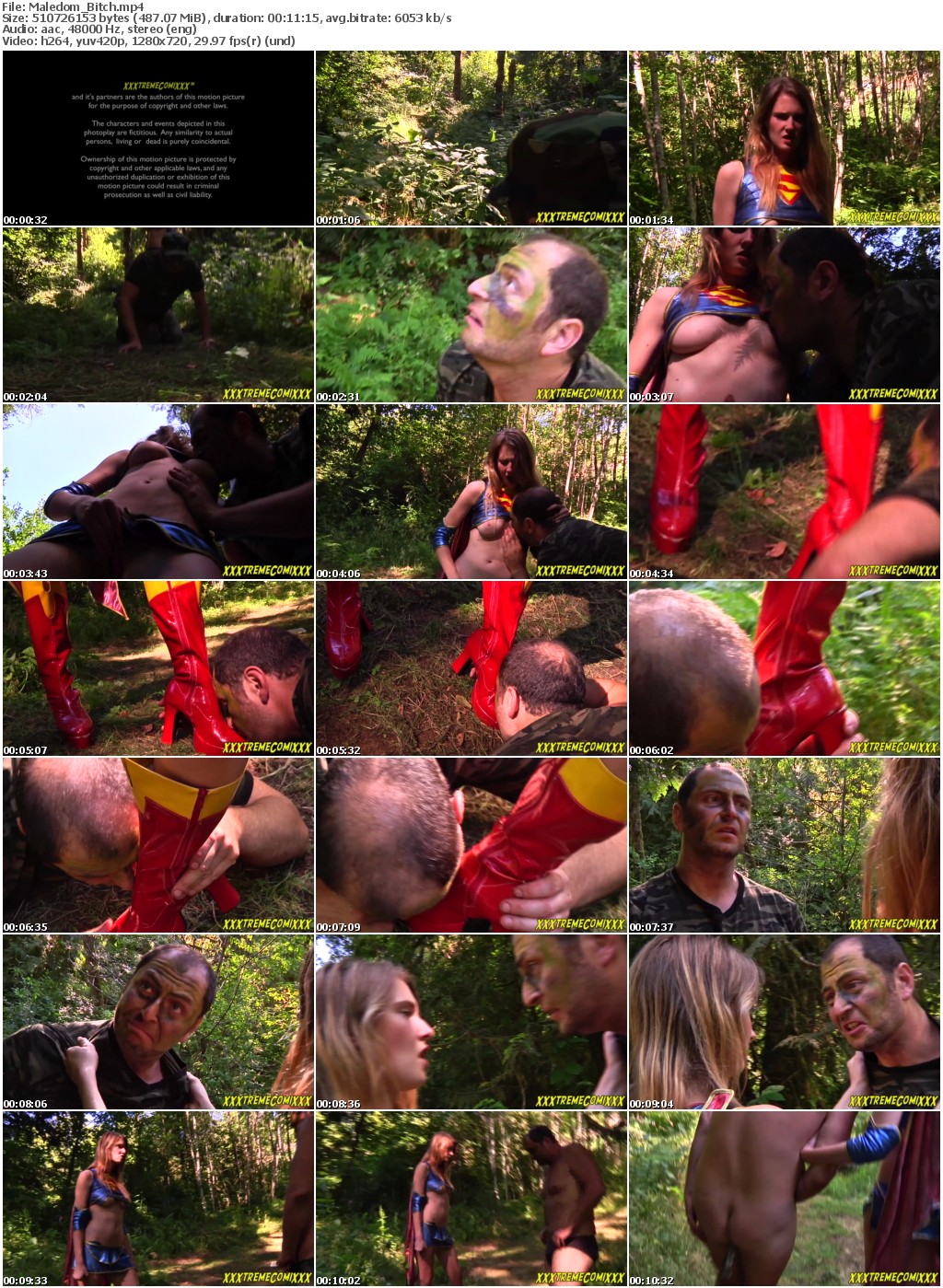 Sergeant B0tt0m waits for Supergirl in the woods trying to get the drop on her. She can sense him and in the blink of an eye she has overpowered him and thrown him to the ground. He begs for her not to hurt him but she steps on his chest and gives him a swift justice kick to the balls.
She puts him on his knees and has him to worship her pussy. Not satisfied, super villains can't eat pussy well after all, she makes him suck on her tits while she rubs her clit, moaning in satisfaction until she cums.
She pushes him to the ground, making him worship her boots, licking and kissing the red leather all the way up her calf. Supergirl remembers that Blackgate is in the vicinity, and she realizes that Sgt. Bottom escaped from prison. She shakes him and he admits that he busted out.
She thinks that most of Sgt. Bottom's gang is still there, and she wants to embarrass him by making him to strip naked. She turns him around, picks up as stick and shove it right up his own Sergeant B0ttom! She leads him back to prison, humiliated.
Fetish Elements: Sexual Content, Superheroines, Outdoors, Nature, Costumes, Supergirl, Tit Sucking, Pussy Eating, Clit Rubbing, Boot Worship, Boot Fetish, Book Licking, Male Stripping
Tags:Femdom,Female Domination,superheroine,superheroines,Humiliation,storylline,Submission,froced orgasm,super hero, super heroines,superheroines porn,superheroines adult movies,supergirl
Info :
Size : 487.07 MiB
Duration : 00:11:15
Resolution : h264, yuv420p, 1280×720, 29.97 fps(r) (und)
Format : MP4
Download – Maledom_Bitch.part1.rar
Download – Maledom_Bitch.part2.rar