Seas0n 0f the witch part 2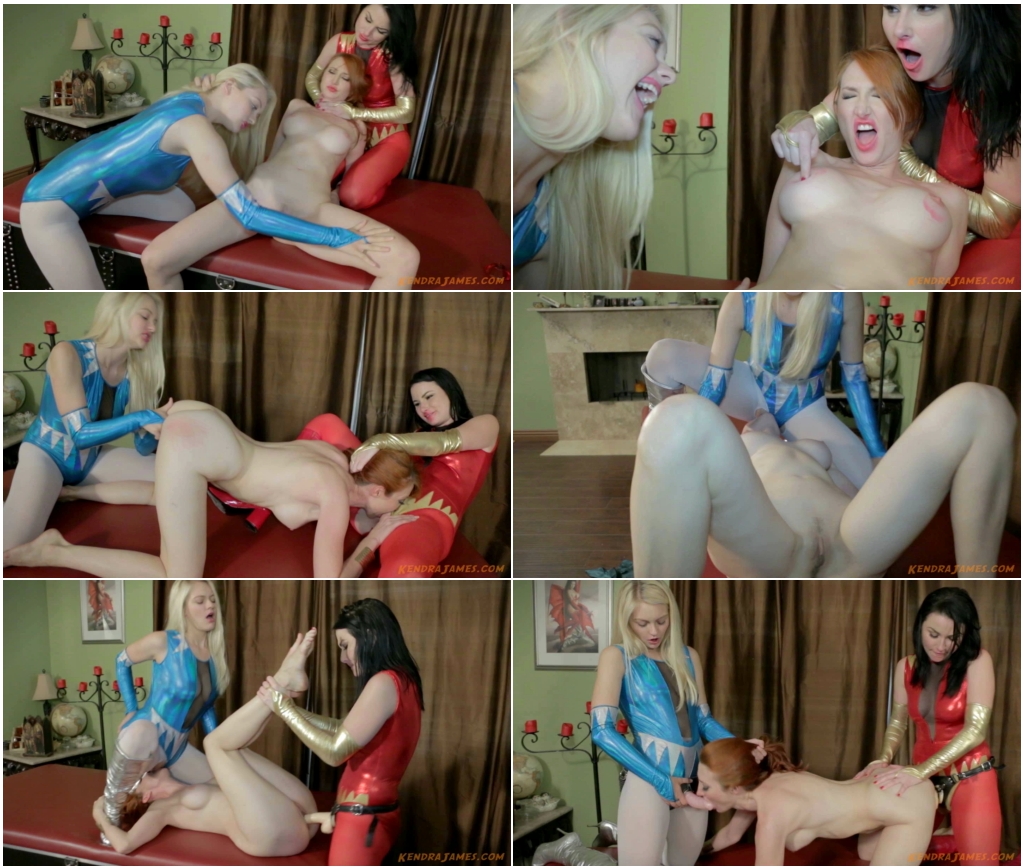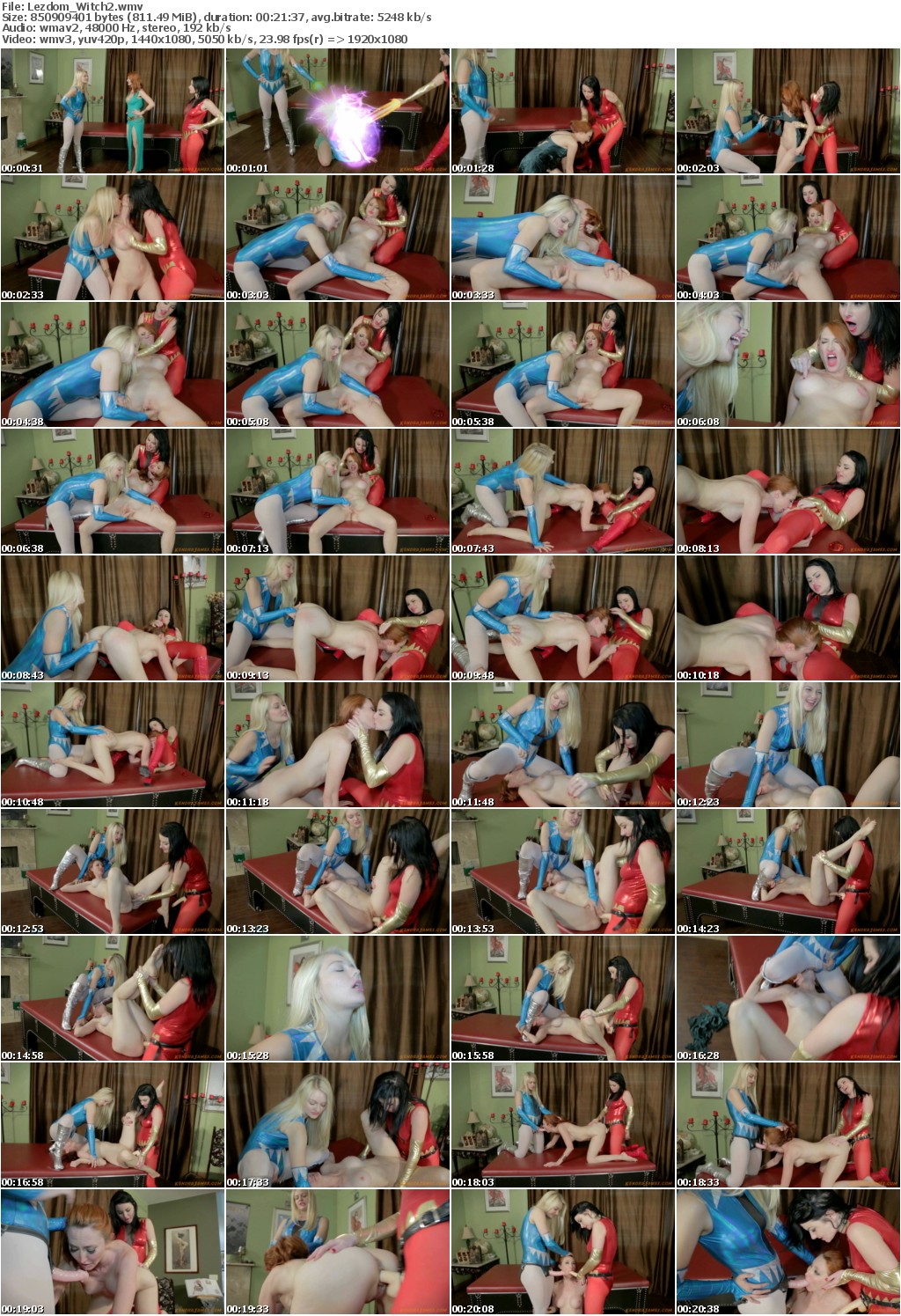 Cinder leads Circe to the lair of the blond superheroine who is lounging on a table playing with an object Circe can't quite see. The sorceress marches confidently over to the heroine who looks up in surprise while Cinder lingers behind her a few steps. The villainess taunts her a bit, laughing that she's going to fuck the hero to her knees and make her beg for mercy. The girl doesn't seem at all concerned and keeps playing with the object in her hands. Cinder saunters up behind Circe with a wicked smile on her face and offers to introduce her sister, Frost. Realizing she's been tricked Circe shrieks in anger and begins to use a spell to bring the super sisters to their knees, but it's too late. The heroines both have magic crystals which they point at Circe, stripping her of her powers and turning her beautiful dress into rags. She falls to her knees completely weak while the sisters circle her and tease her that this is retribution for their friend Star Girl. Circe tries to crawl away anywhere to escape, but the sister heroines are too fast and powerful for her now, blocking her escape at every turn and throw her between them.
The two heroines then take turns forcibly kissing Circe, dominating her with their toungues while roughly groping her rag covered body. While one heroine kisses her and abuses her tits the other fingers her pussy then forces her to lick her own juices from their fingers.Now the heroines force Circe to eat Cinder's pussy just like she made Cinder lick her pussy before. Cinder sits on the edge of a table while a kneeling Circe submissively eats and fingers her pussy while Frost kneels behind Circe and fingers fucks her dripping pussy.Cinder enjoys it so much that Frost demands her turn being serviced by the fallen sorceress so the heroines swap. Now Circe is made to lie on her back while Frost sits on her face, riding her tongue up and down until she has an orgasm. Cinder gets a strapon and thrusts it deep into the villainess' evil little twat, showing no mercy while she fucks her and makes Circe scream. Frost puts on her own strap on and rams it down Circe's throat making her gag and drool. She face fucks her while Cinder uses her cunt and the sorceress moans helplessly in pleasure and humiliation. They make her suck and fuck until she can no longer take it and begs them to stop.
To finish her off they force her to kneel and service the cocks of both the heroines, taking them into her mouth at the same time. The villainess has been thouroghly dominated, her clothes in rags and her makeup smeared across her face as she submissively sucks each of the dildos. She is a shadow of her former glory.
superheroines, super villain, cosplay, costumes, double cross, pantyhose, boots, magic transformation, special effects, finger fucking, dildo fucking, dildo sucking, strap on, pussy licking, oral sex, taboo, kissing, bdsm, sexual humiliation, sexually dominated, lesbian sex, double stuffed, tit grabbing, groping, face sitting, forced orgasm
Category: SUPERHEROINES
Related Categories: MAGIC CONTROL, PERIL, TRANSFORMATION FETISH, XXX HARDCORE, GIRL-GIRL Keywords: milf, humiliation, pantyhose, lesbian sex, sexual humiliation, costumes, veruca james, superheroines, lesbian domination, rough sex, alli rae, cosplay, oral sex
tags:superheroine,superheroines,lesbian domination,lezdom,stroyline,froced orgasm,submission,humiliation,super hero, super heroines ,pussy fingering,strapon,magic power,fantasy
Info :
Size: 811.49 MiB
Duration: 00:21:37
Resolution : wmv3, yuv420p, 1440×1080, 5050 kb/s, 23.98 fps(r) => 1920×1080
Format: WMV
Download – Lezdom_Witch2.part1.rar
Download – Lezdom_Witch2.part2.rar