Sarah Diavola – Edge For Ivy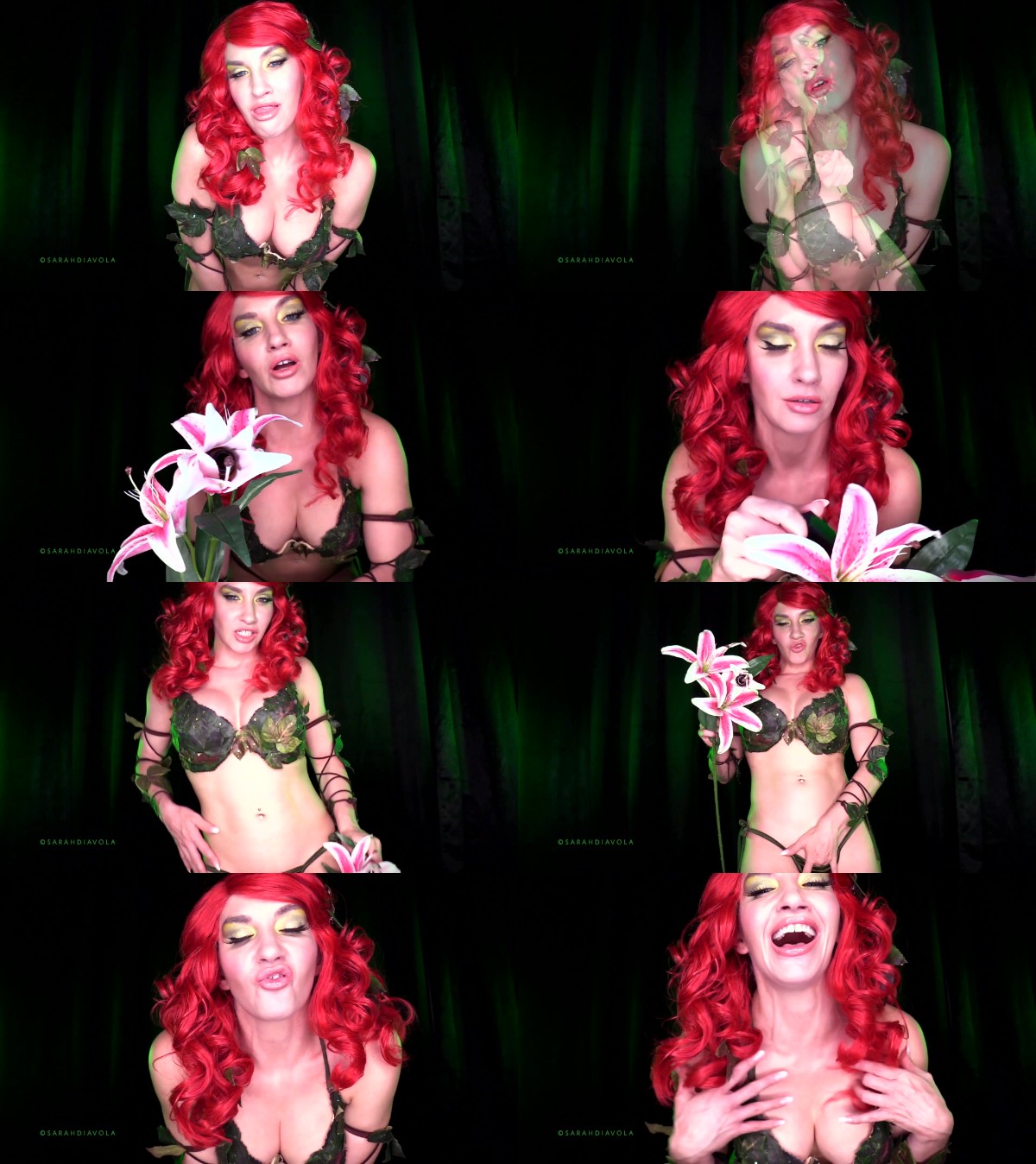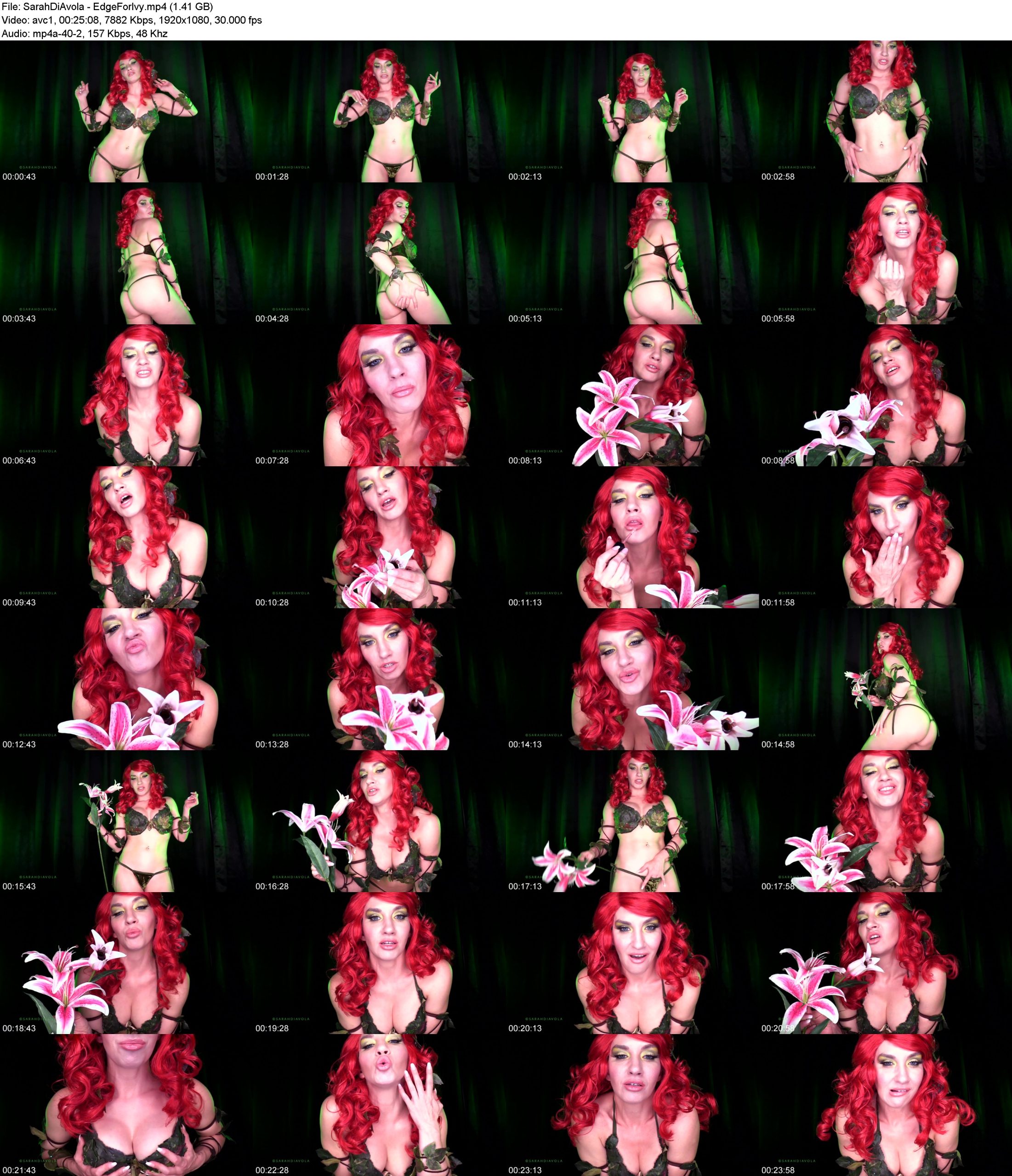 Let me lead you into temptation. Just relax. Breathe. Breathe deeply. Put your hand around your erect cock for me. Now, stroke. You are about to embark on a dangerous journey, one filled with perilous seduction. You can't resist it. But you must try. Follow my instructions, from fast and hard to slow and soft. Let your hand obey my words and your mind sink down into the abyss. Goon for the Green Goddess.
If you like, you might tempt yourself more intensely by playing porn while you watch this. That is, if you dare. Here, let me make it more intense for you. Take a deep whiff of my magical flower. Go ahead. Inhale. Put your nose inside of my petals and smell the aroma. Feel your eyes roll to the back of your head. Stroke faster. Even though you know this can't end well, and that you are becoming weaker with every second, you can't stop. I soon get you past the point where you don't care – and you don't even have the mental capacity to care. Your cock is in control… and I am in control of your cock. If you cum, you will end. So try your best, and I will effortlessly and gradually make it harder.
Watch me. Don't look away, and don't pull back when I press my flower into your face. Pucker up your lips and take my wet kisses into your mouth. Taste my fingers after I touch my pussy lips and cover them in the gloss from my most precious lips, between my thighs. Feel my mouth wrap around your cock and cover it in my poisonous lipstick, letting the pheromones permeate your flesh and course through your veins. Kiss after kiss, stroke after stroke, you fall deeper under my spell. I take you further down the hole, past the point of no return where there's no turning back. Will you make it? Or will you fall prey to the most sensually vicious Venus fly catcher on Earth?
tags:superheroines fetish,superheroine porn,superheroines sex,humiliation,superheroines adult movies,fantasy,mind fuck,mesmerize,brainwash,hypnosis
Duration: 00:25:08 Resolution: 1920×1080 Format: MPEG-4 Size: 1.41 GB