SAHRYE MARAVILLA Vs. AGENTS of S.P.Y.D.R.A.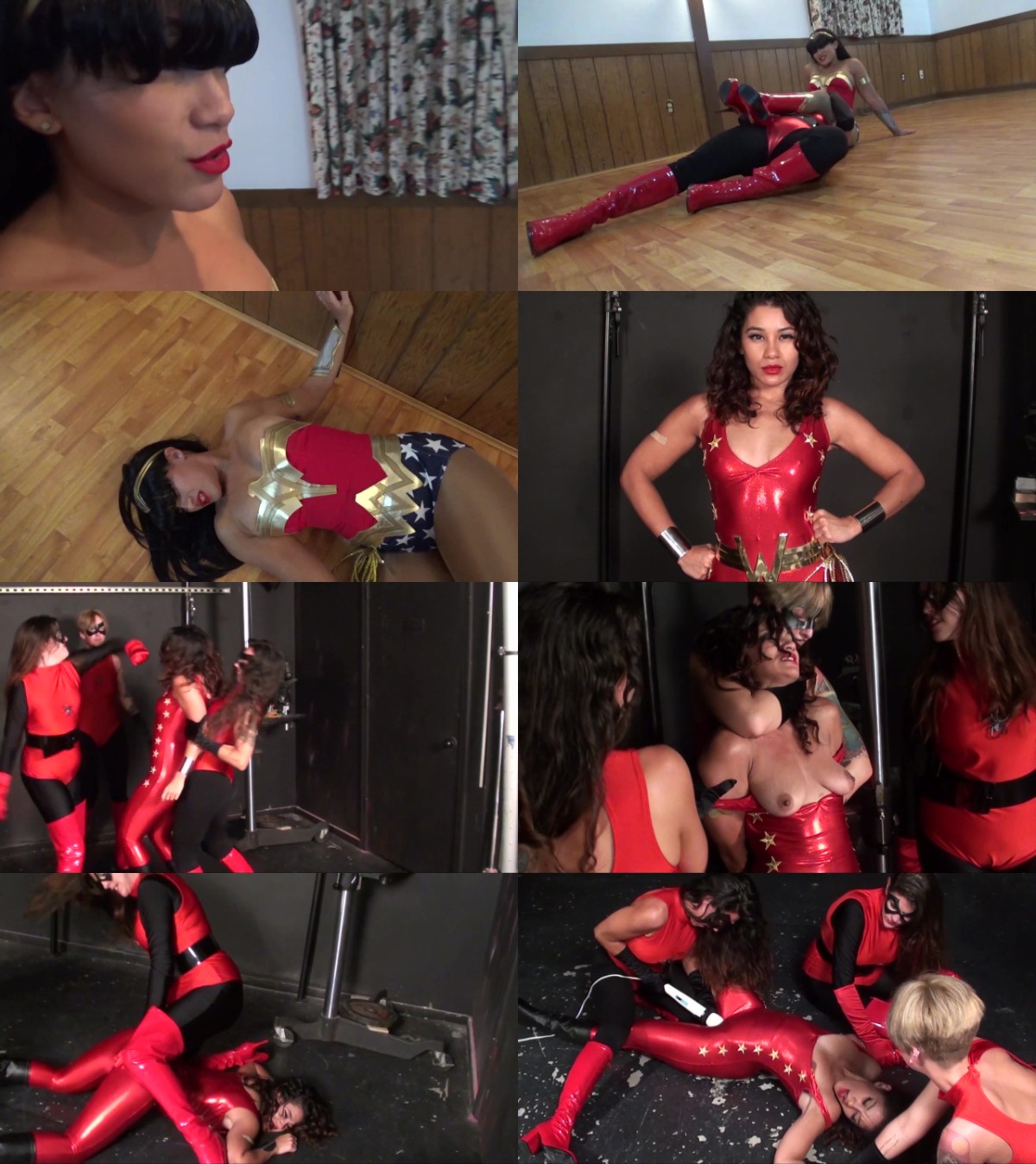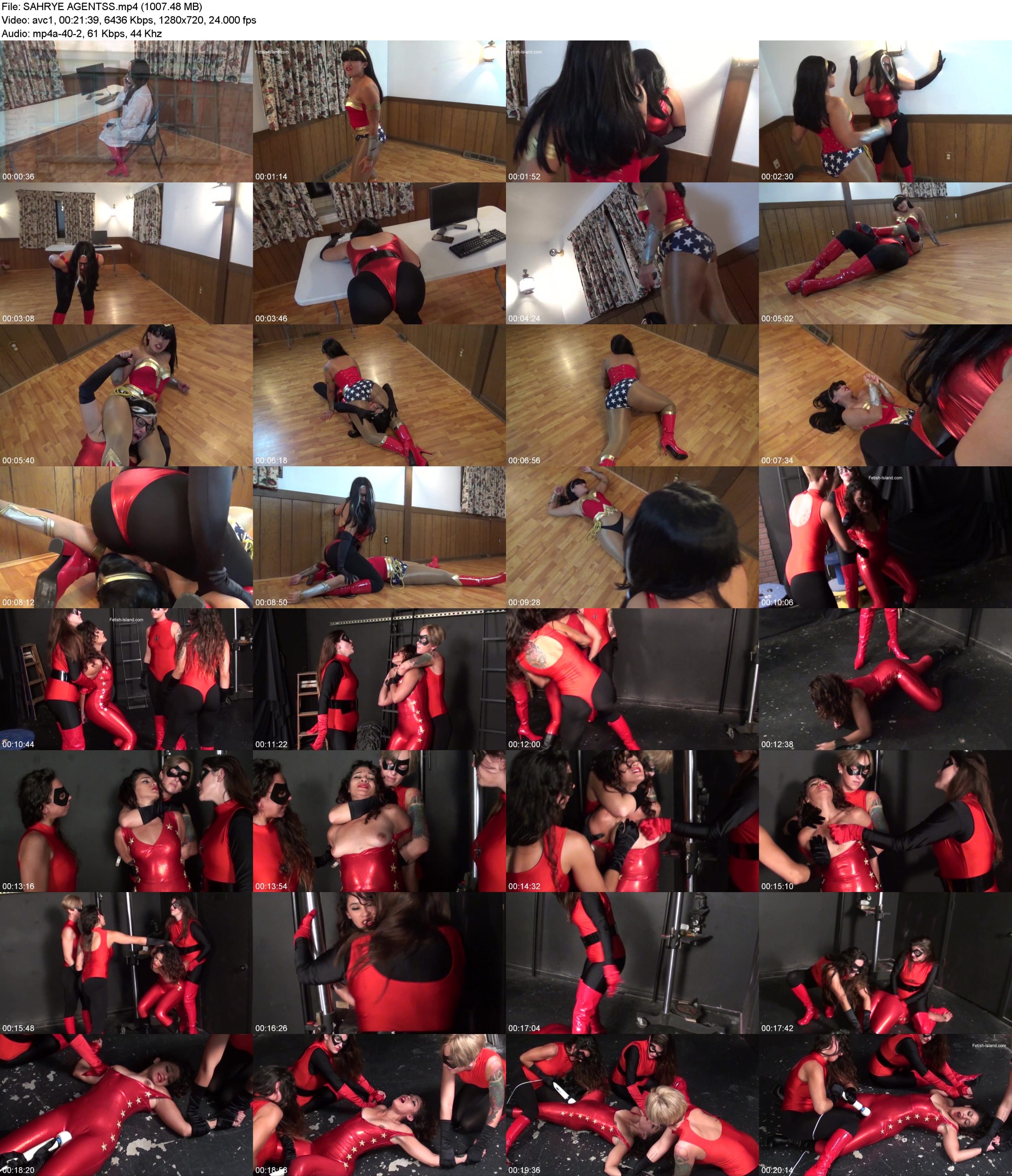 SAHRYE MARAVILLA vs. AGENTS of S.P.Y.D.R.A. features Enchantress Sahrye as the super heroine Sahrye Maravilla in two action packed stories.
First, Sahrye Maravilla goes after the evil Doctor Solano, S.P.Y.D.R.A.'s chief scientific officer. Sahrye Maravilla shows the Doctor no mercy when she arrives to bring her to justice. Solano desperately takes an untested formula to give her enough power to challenge the super heroine but it is not enough. Sahrye punishes the villain with brutal and unforgiving punches to the face and stomach. Solano begs Sahrye to stop the beating but the super heroine is unsatisfied and decides to further the criminal by squeezing her head in between her mighty legs. However, the tables turn on the super heroine. Doctor Solano gains the upper hand and is now looking forward to handing out some revenge with some face sitting humiliation.
In our 2nd tale, Sahrye Maravilla has been captured by three agents of S.P.Y.D.R.A. and receiving a beat down of punches, kicks, and stomps. The villains further humiliate the heroine by groping on her breasts and spanking her buttocks. Sahrye continues to fight back but is no match against the three agents of S.P.Y.D.R.A. who are determined to an orgasm with their turbo high-powered hitachi magic wand. What perils lie ahead, find out?
Clip Includes Enchantress Sahrye, Female vs Female Combat, Face Punches, Stomach Punches, Leg Scissor Hold, Face Sitting, De-Booting, Three Villains vs. One Super Heroine, Breast Groping, Low Blows, Spanking, Topless Nudity, Hitachi Magic Wand, Orgasms
Categories: COSPLAY, FACE SITTING, MADE TO CUM, SPANKING.
Keywords: sahrye, enchantress sahrye, goddess monica, wonder woman, wonder girl, donna troy, sahrye maravilla.
tags:superheroines fetish,superheroine porn,superheroines sex,humiliation,superheroines adult movies,fantasy,lezdom,lesbian domination,catfight,submission,humiliation,overpowered,gangbang,forced orgasm
Duration: 00:21:39 Resolution: 1280×720 Format: MPEG-4 Size: 1007.48 MB