Pr1ncess Paradise Entr@nced!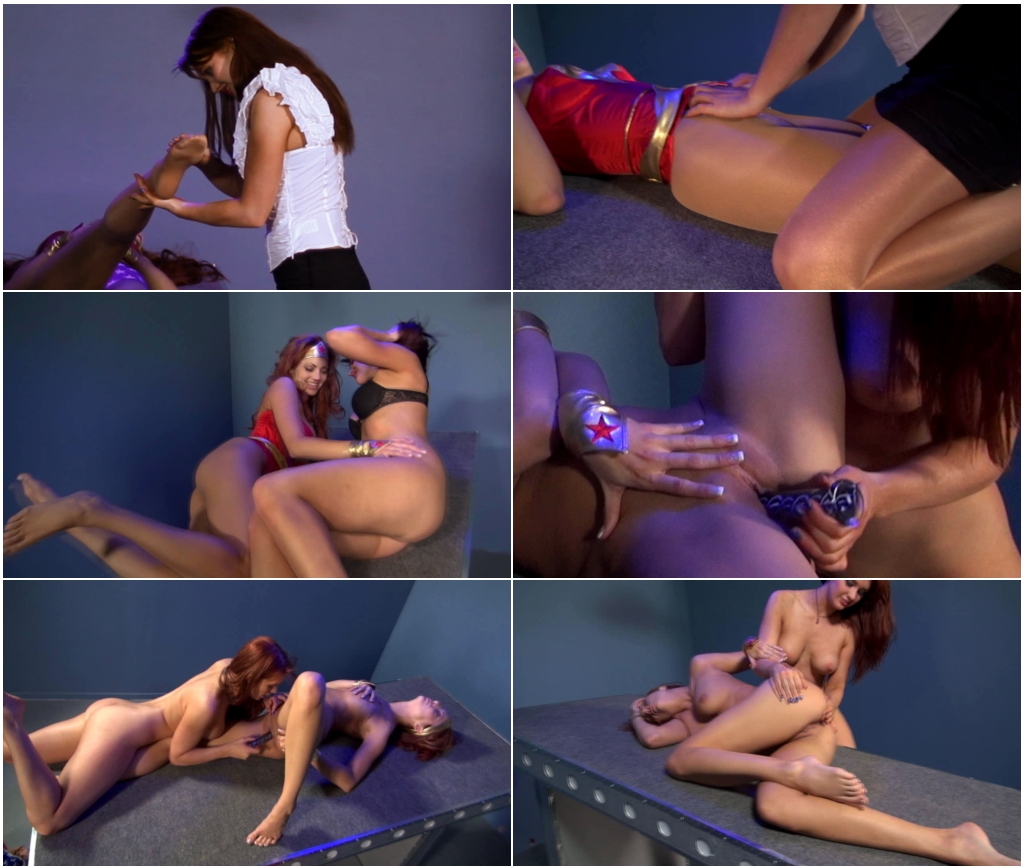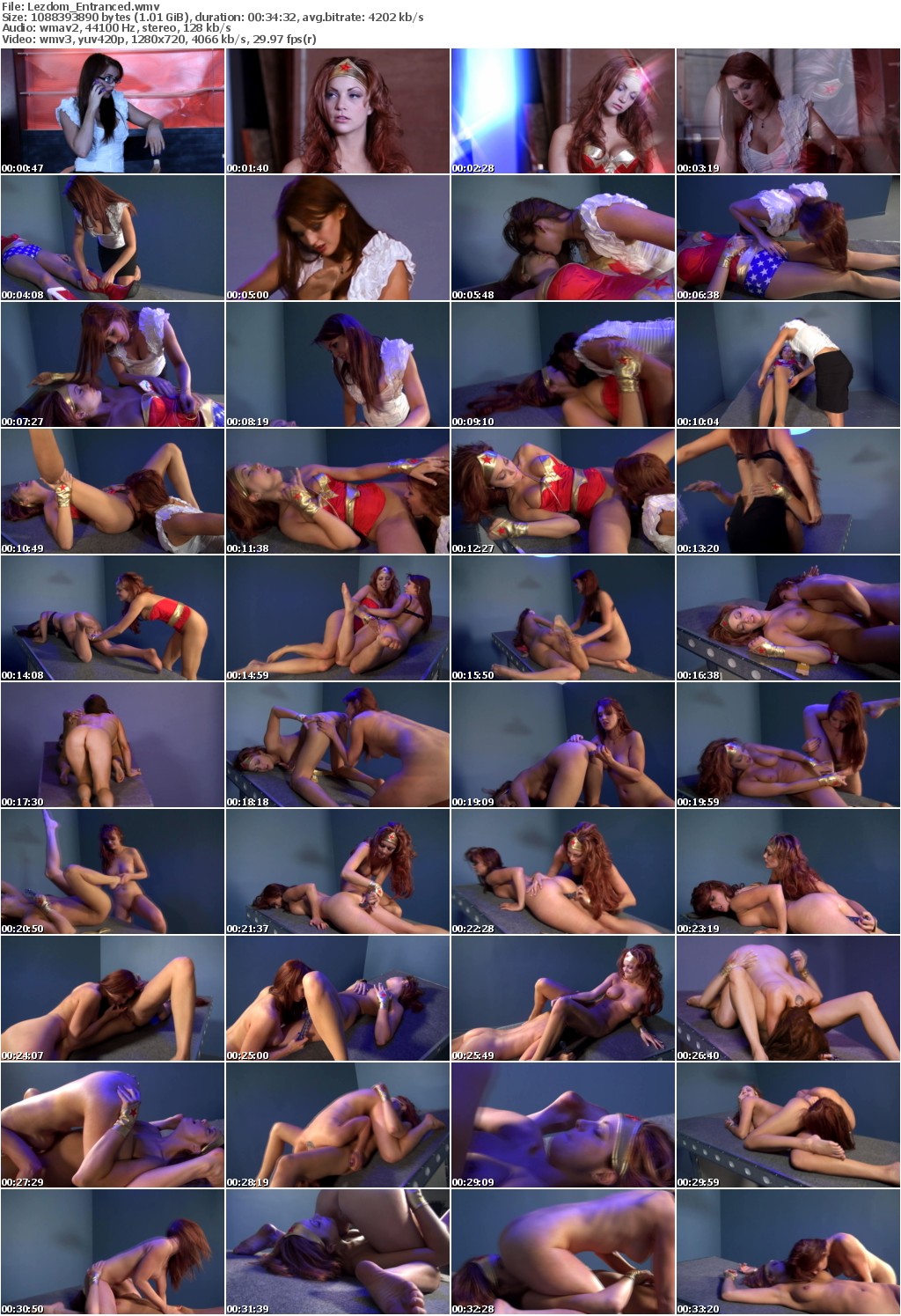 Princess Paradise has been asked to appear on Arkham Heights award winning public affairs TV program "The Veronica Show", hosted by Action News Anchor Veronica Carmichael. The Amazon thinks she's there to discuss how she successfully keeps the city safe from vile criminals and villainy…but Veronica has other plans!
We meet Veronica on set of her talk show as she assures someone on the phone that everything is set for Princess Paradise's capture. The superheroine arrives as scheduled on set and begins going over the pre-show questions with the famous TV personality. Veronica removes her glasses, and in a very soothing voice begins to cast a spell over the crimefighting Princess. She commands her to relax and to look deeply into her beautiful eyes. Princess Paradise is powerless to resist her gaze and soon falls deep under the news anchor's spell. Veronica commands her to sleep. Now, fully entranced…Paradise slowly nods off. Veronica then calls her criminal contacts and alerts them that Princess Paradise is no longer a threat and is ready for transport.
Later, the sexy crusader awakes on some sort of interrogation table. Veronica enters and uses Princess Paradise's own Lasso of Truth to further cement her spell over her. She removes the heroine's boots and rubs, kisses and licks her sexy hosed toes. After reporting on the Princess's crime foiling exploits over the years, Veronica has developed a bit of a girl crush on Paradise and cannot resist the temptation to take things further with her new slave.
She begins kissing and fondling Paradise…and uses the lasso's power to assess the superheroine's reaction truthfully. Paradise is unable to hide her true feelings, and is more than open to her lesbian advances. Soon the two girls are ripping off each other tight fitting outfits!
Before long they are both locked in a passionate, naked embrace. Veronica uses a dildo on Princess Paradise's already sopping wet pussy as her talented tongue laps at her clit. Paradise has an intense orgasm and promptly returns the favor for her new mistress. She plunges the dildo deep inside Veronica's pussy from behind as she spanks the naughty news anchor's perfect ass. Veronica soon cums and the two fiery haired vixen's lesbian lust continues to escalate.
They bring each other to several more mind numbing climaxes before Veronica decides she's had her fill. She commands Princess Paradise to gaze into her eyes one last time and sends her off to dreamland with a kiss.
What evil fate awaits The Arkham Amazon? What is this powerful, well known news anchor up to? Or…does she have a sneaky secret identity all of her own? Stay Tuned!
Models: Jayden Cole, Veronica Ricci
tags:superheroine,superheroines,lesbian domination,lezdom,stroy line ,stroyline,froced orgasm,submission,humiliation,super hero, super heroines ,superheroines porn,superheroines adult movies,hypnosis,brainwash,wonder woman,Princess Paradise,facesitting,pussy licking,dildo
Info :
Size : 1.01 GiB
Duration : 00:34:32
Resolution : wmv3, yuv420p, 1280×720, 4066 kb/s, 29.97 fps(r)
Format : WMV
Download – Lezdom_Entranced.part1.rar
Download – Lezdom_Entranced.part2.rar
Download – Lezdom_Entranced.part3.rar