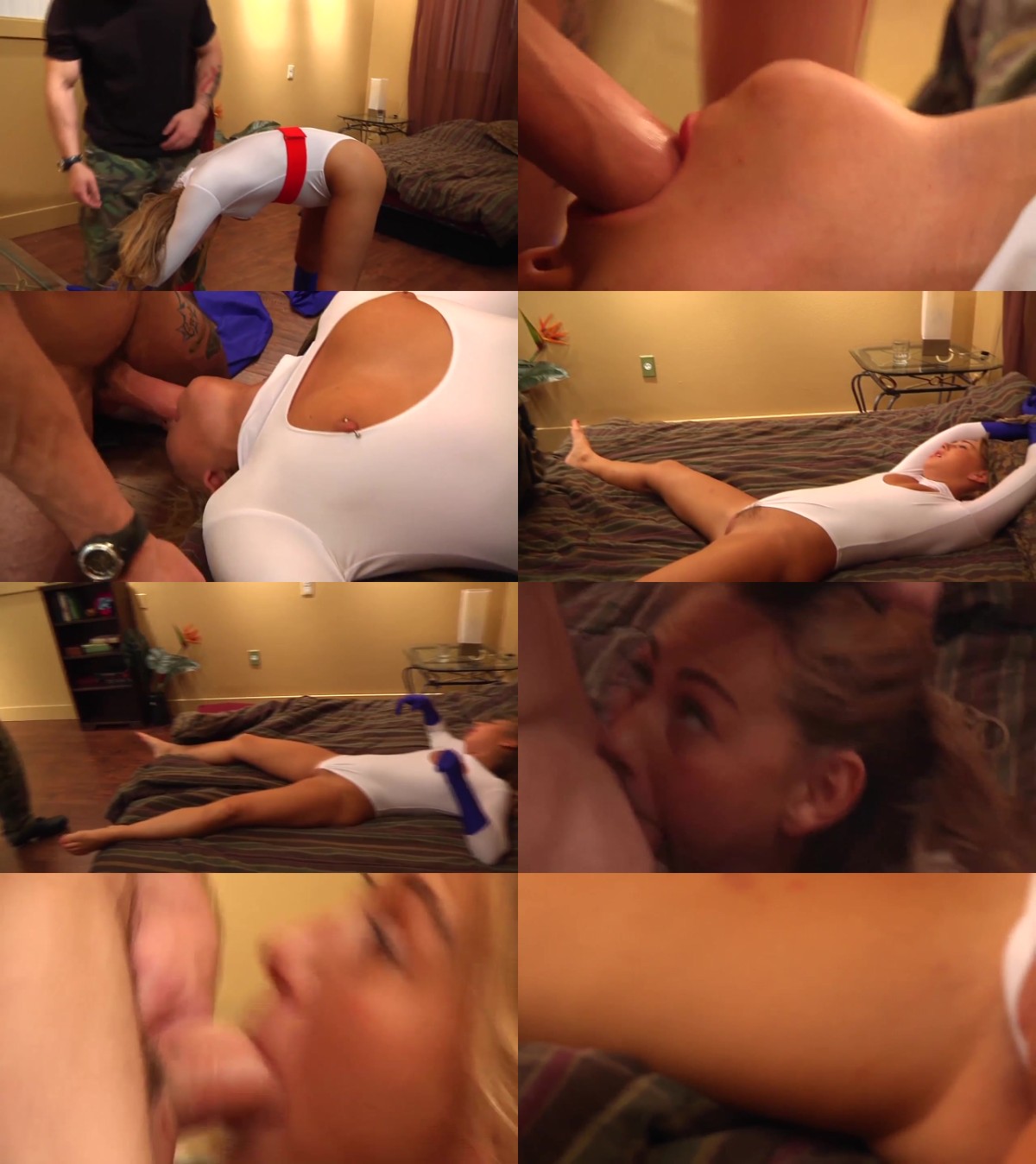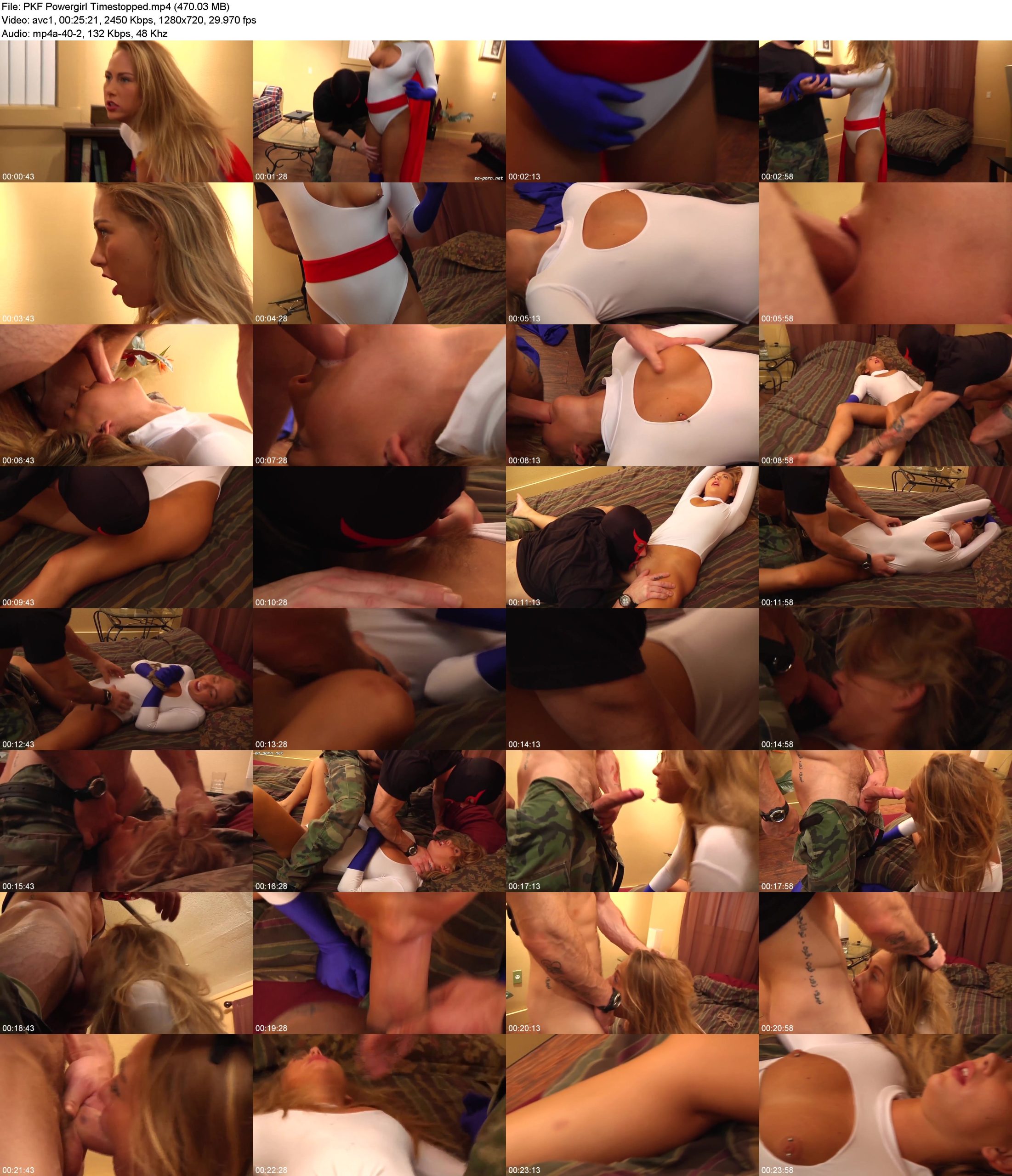 Starring Carter Cruise and Miles
Directed by Alex Dorian
Powergirl and Bane are at it again! She caught him trying to rob a bank, and high powered fight in the streets leads them to an apartment in the building next door. Powergirl rushes at him, throwing punches, but it only makes him angrier, he throws his Kobra Venom powered hits at her face, knocking her down. Powergirl can take a hit or two though, and uses her super breath to knock him down.
Bane is done with her silly games and freezes her mid punch with a timestopping device. He starts to pose the heroine, changing her face and tucking her cape in between her legs, then reactivates time, causing the confused heroine to attempt to attack again. He freezes her again.
He takes her super boobs out and lays her on the bed and starts to fuck her frozen face, then he ties her hands together and eats her pussy. He unfreezes her and the bound heroine tries to escape, but he straddles her and starts to tickle her.
She breaks free of her binds, and tries to attack, but Bane is too powerful and tells her to suck his cock or worse things could happen to her.
She obeys and starts to suck his cock until he fills her mouth with his evil cum. He timestops her again and leaves her frozen on the bed
Fetish Elements: Explicit Sexual Content, Superheroine, Freeze, Timestop, Pussy Licking, Fighting, Costumes, Pornstars, Posing, SFX, Beat Down, Blow Job, Bondage, Tickling, Body Views, Perma Freeze
Note: Actresses are over 18 at the time of filming and the word "teen", "teenage", "young girl" is only meant to imply legal age characters regardless of audience interpretation.
tags:superheroine porn,superheroines fetish,humiliation,superheroines adult movies,death snuff fantasy supergirl forced sex robot
Duration: 00:25:21 Resolution: 1280×720 Format: MPEG-4 Size: 470.03 MB