Poison Ivy captures Star Girl!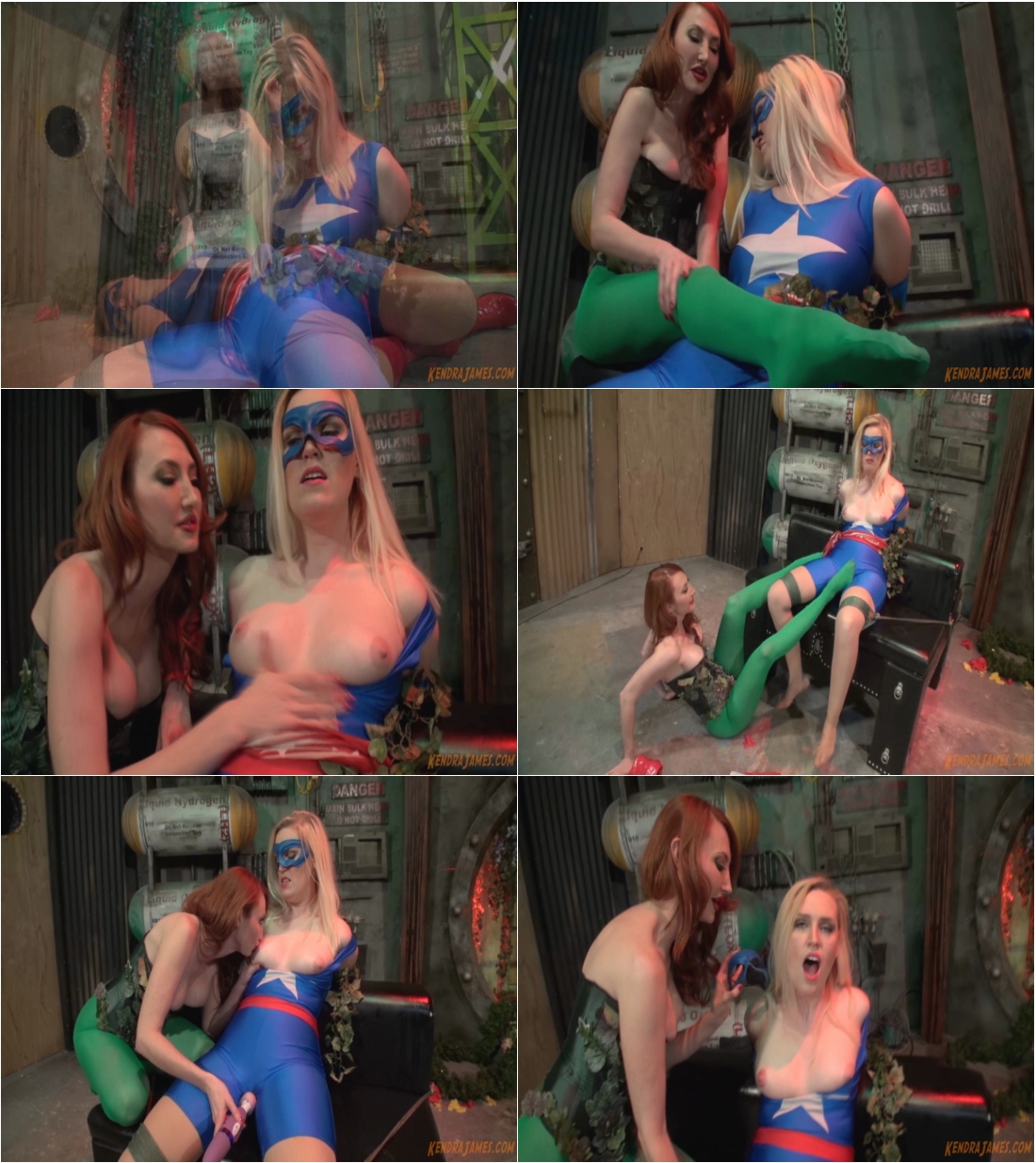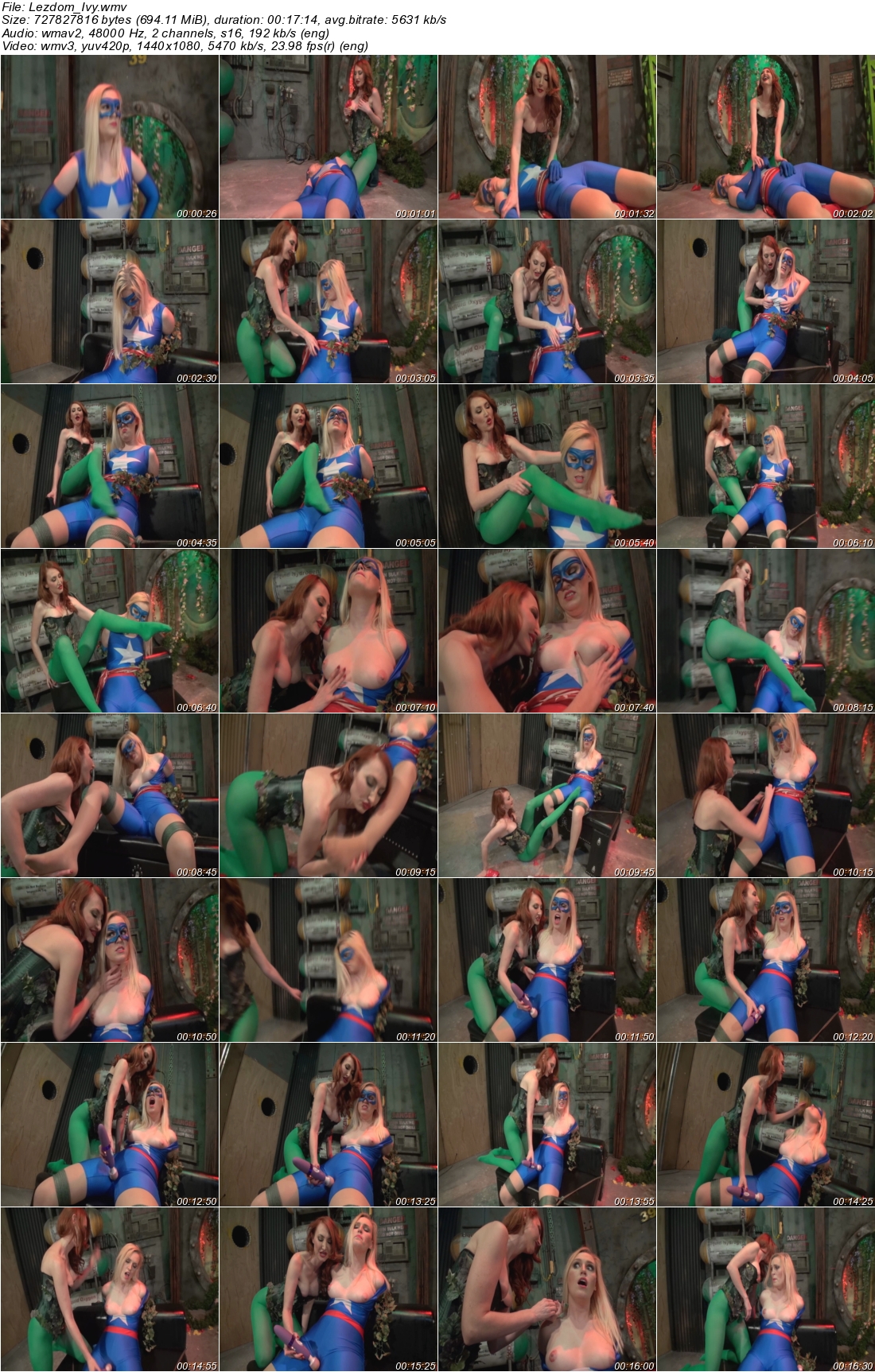 There has been a rash of Eco terrorists causing havoc in the city and there can be only one person behind it – Poison Ivy. Wanting to impress the other League members, Star Girl foolishly goes in search of the vicious botanist alone. With a little luck she is able to find Ivy's hideout. Excited to let the Batman or the Martian know what she has found, the inexperienced hero does not notice that behind her the vines on the wall have started moving, revealing the green silhouette of the horrendously devious Poison Ivy. The cancerous weed stalks her unsuspecting prey, just like a Venus fly trap waits patiently for a fly to come drink from it's sweet nectar. Suddenly Ivy pounces on the young hero covering her nose and mouth with a mind numbing flower soaked in nerve tonic. Star Girl screams in horror, but it is to late, Ivy's knock out flower has taken effect and the young hero slumps to the ground like a pile of autumn leaves. Amused by the limp super hero in front of her, Ivy begins to pose and manipulate her human rag doll, picking up her arms and posing them. Once she tires of this humiliating game, she straps the young girl into her own form of vine rope bondage.
Waking to see that she is snuggly tied down, Star girl can only imagine what sick and devious thing the outlandish botanist has planned for her. She is not left in the dark for long for soon Ivy returns to with some kind of vibrating wand. Without warning the villain shoves the pulsating stick hard between the young virgin's legs and begins to vibrate the tight inexperienced vagina of Star Girl. The young hero screams in shock as the undulating contraption massages her pussy. She struggles to fight back the growing orgasmic urge she is feeling for the first time. The heroine is embarrassed to think how the rest of the League will look at her if she relinquishes herself and accepts how good this violent new experience feels. Ivy cannot hold back and laughs in amusement at the young girl being deflowered! Star Girl bites her bottom lip in an attempt to take her mind off the feeling of her cunt dripping with warm pussy juice. The wand shoved hard against her throbbing clit, she cannot resit moaning out in pleasure. She releases all of the pent up pleasure with an embarrassing orgasmic scream! Knowing now that she has taken all fight out the young girl, the villainess gets to her master plan. Ivy produces a syringe and slowly sticks it into the helpless hero's neck extracting just enough essence and DNA. With the sample she has she will build an army of organically grown fembots who will only obey one person and that is her Poison Ivy, the new Mother Nature!
superheroine, super villain, Amanda Bryant, Kendra James, sleepy, knock out, limp play, limp fetish, hand over mouth, knock out rag, bondage, spandex, pantyhose, boots, foot worship, peril, forced orgasm, groping, teasing, costumes, cosplay, humiliation, lesbian domination, bound orgasms, mesmerize
Category: SUPERHEROINES
Related Categories: FORCED ORGASMS, MAGIC CONTROL, FOOT WORSHIP, BONDAGE, GROPING
Keywords: mistress kendra, cosplay, s.h.i.p, peril, kendra james, limp play, humiliation, super villain, amanda bryant, powerful woman, knock out, star girl, poison ivy, hitachi, sleepy
tags:superheroine,superheroines,lesbian domination,lezdom,story line ,storyline,froced orgasm,submission,humiliation,super hero, super heroines ,superheroines porn,superheroines adult movies,bdsm,bondage,Poison Ivy,Star Girl!
File: Lezdom_Ivy.wmv
Size: 727827816 bytes (694.11 MiB), duration: 00:17:14, avg.bitrate: 5631 kb/s
Audio: wmav2, 48000 Hz, 2 channels, s16, 192 kb/s (eng)
Video: wmv3, yuv420p, 1440×1080, 5470 kb/s, 23.98 fps(r) (eng)
Download – Lezdom_Ivy.part1.rar
Download – Lezdom_Ivy.part2.rar