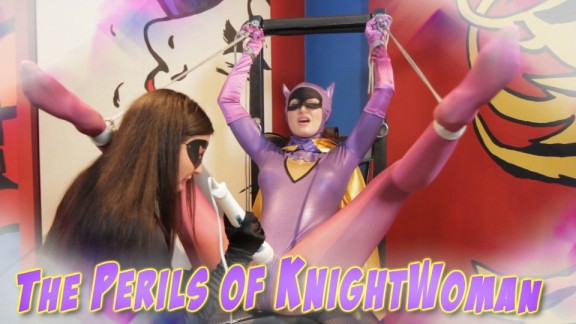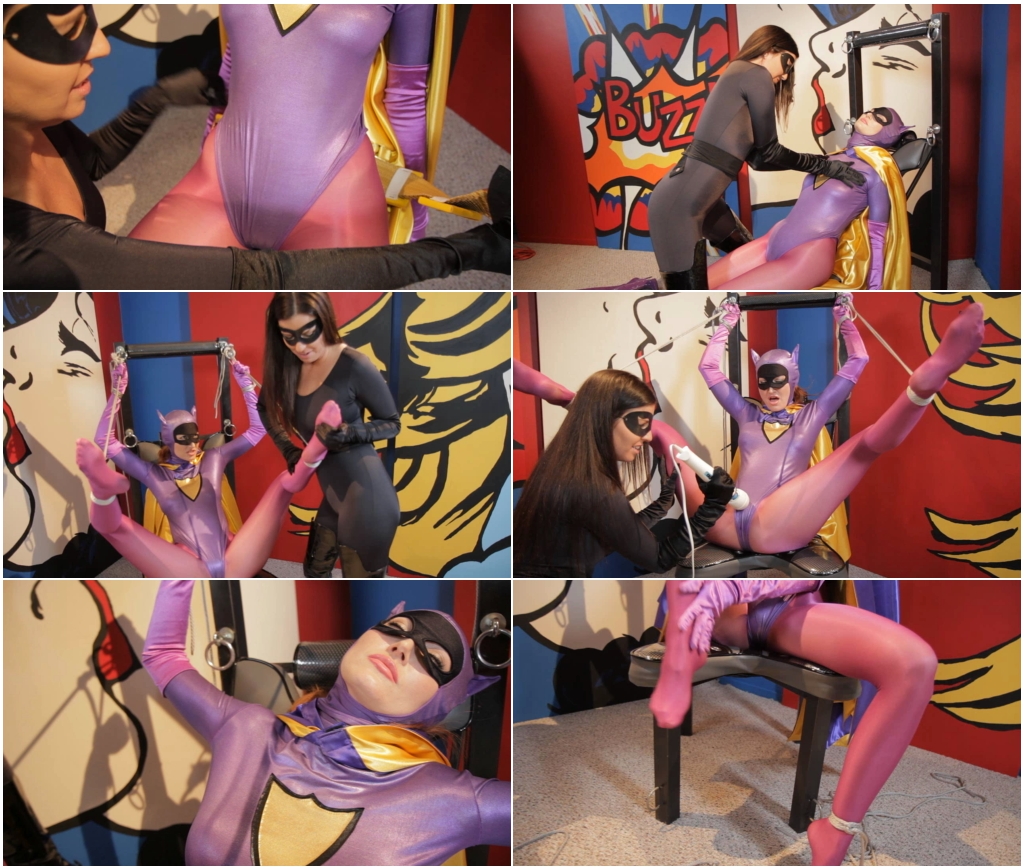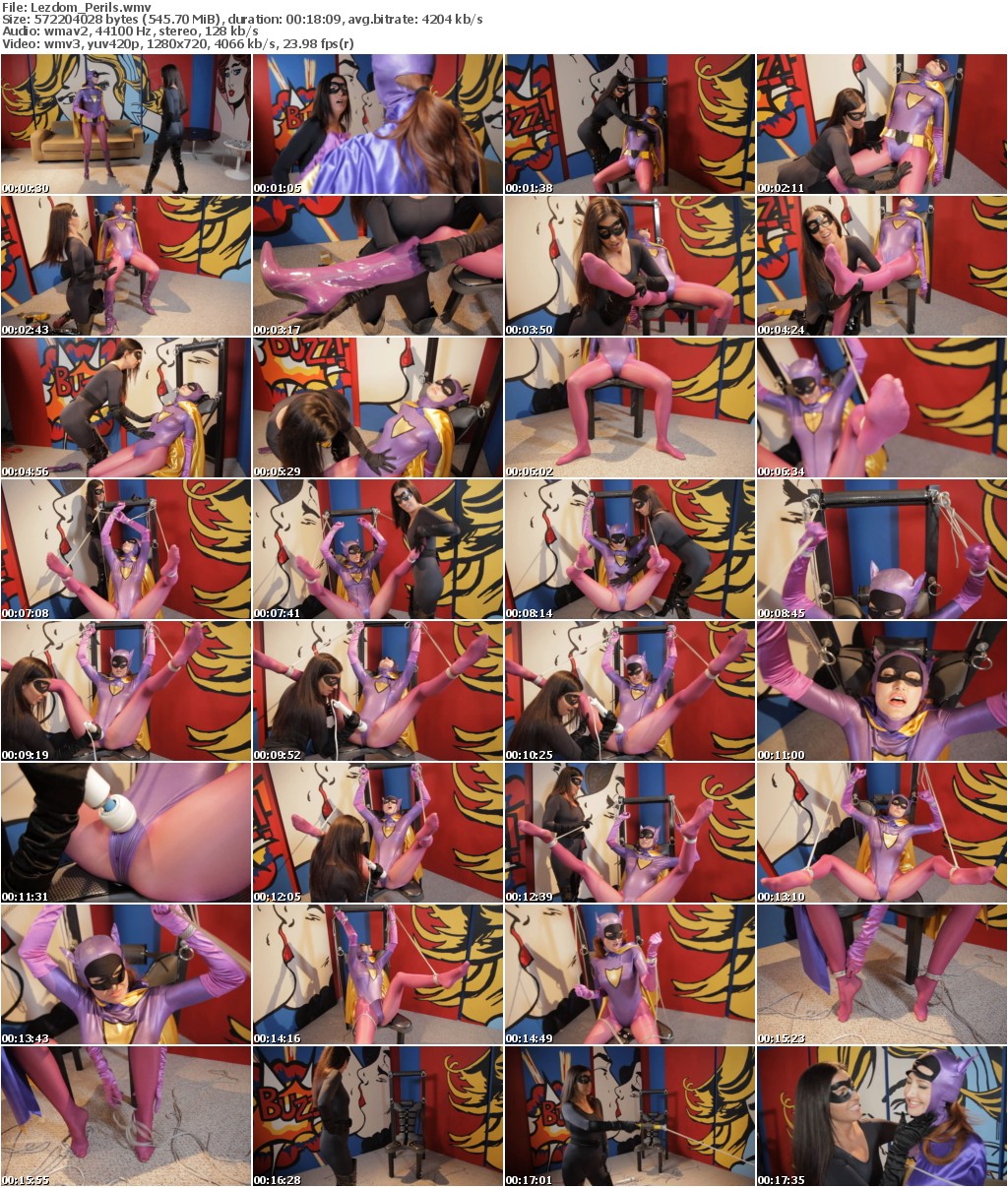 Knightwoman tracks down the Black Widow to her lair and commences trading blows with her wily foe. Realizing that she is no match for the mighty Knightwoman, Black Widow resorts to her clever back of tricks, using a particularly gaseous on Knightwoman that stops her in tracks and sends her to slummbber land.
Black Widow quickly moves in and debelts and deboots the immobilized heroine, running her hands over every inch of Knightwoman's sexy curves.
Knightwoman awakens, a little confused as she has now been bound and is unable to escape. Black Widow taunts her new prisoner and tells her all the things she is going to do to Knightwoman. Naturally, Knightwoman doesn't agree to Black Widow's plans but Black Widow has a way of persuading Knightwoman, with the dreaded magic wand! Knightwoman struggles to keep the vibrating weapon away from her crotch, but soon the wand is working its magic on Knightwoman's clit through her costume and suddenly, Knightwoman no longer has control of her body. She starts to convulse as the waves of pleasure wash over her, begging Black Widow to stop.
All this amuses Black Widow who tells Knightwoman her torture isn't over yet, before she puts her back to sleep!
Hours later, Knightwoman awakens and is able to free herself from BW"s ropes. Knightwoman is confronted by BW but before she can get the upper hand, BW blasts Knightwoman with her rope , ensnaring the hapless superheroine once more!
As Knightwoman is now helpless, BW decides to unmask Knightwoman once and for all! She carefully pulls back the mask for all to see, much to the humiliation and shame of Knightwoman, her secret has been revealed!
tags:superheroine,superheroines,lesbian domination,lezdom,stroyline,froced orgasm,submission,humiliation,super hero, super heroines ,bondage,hitachi
Info :
Size : 545.70 MiB
Duration : 00:18:09
Resolution : wmv3, yuv420p, 1280×720, 4066 kb/s, 23.98 fps(r)
Format : WMV
Download – Lezdom_Perils.part1.rar
Download – Lezdom_Perils.part2.rar