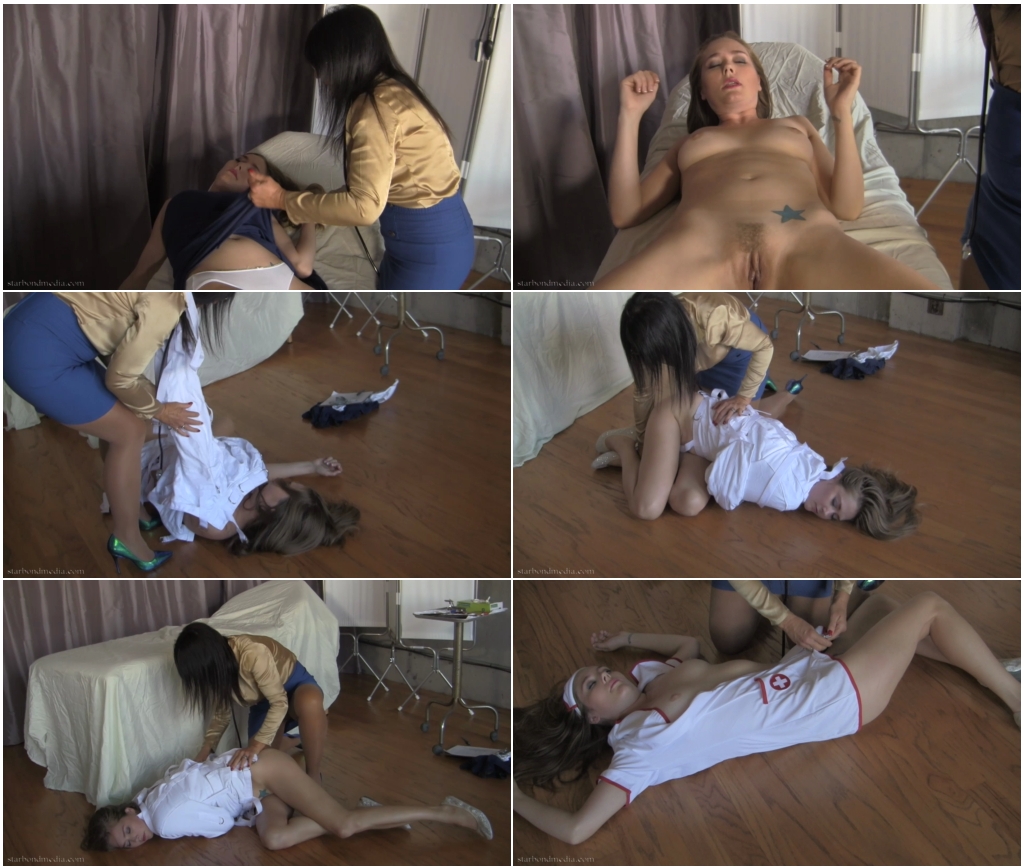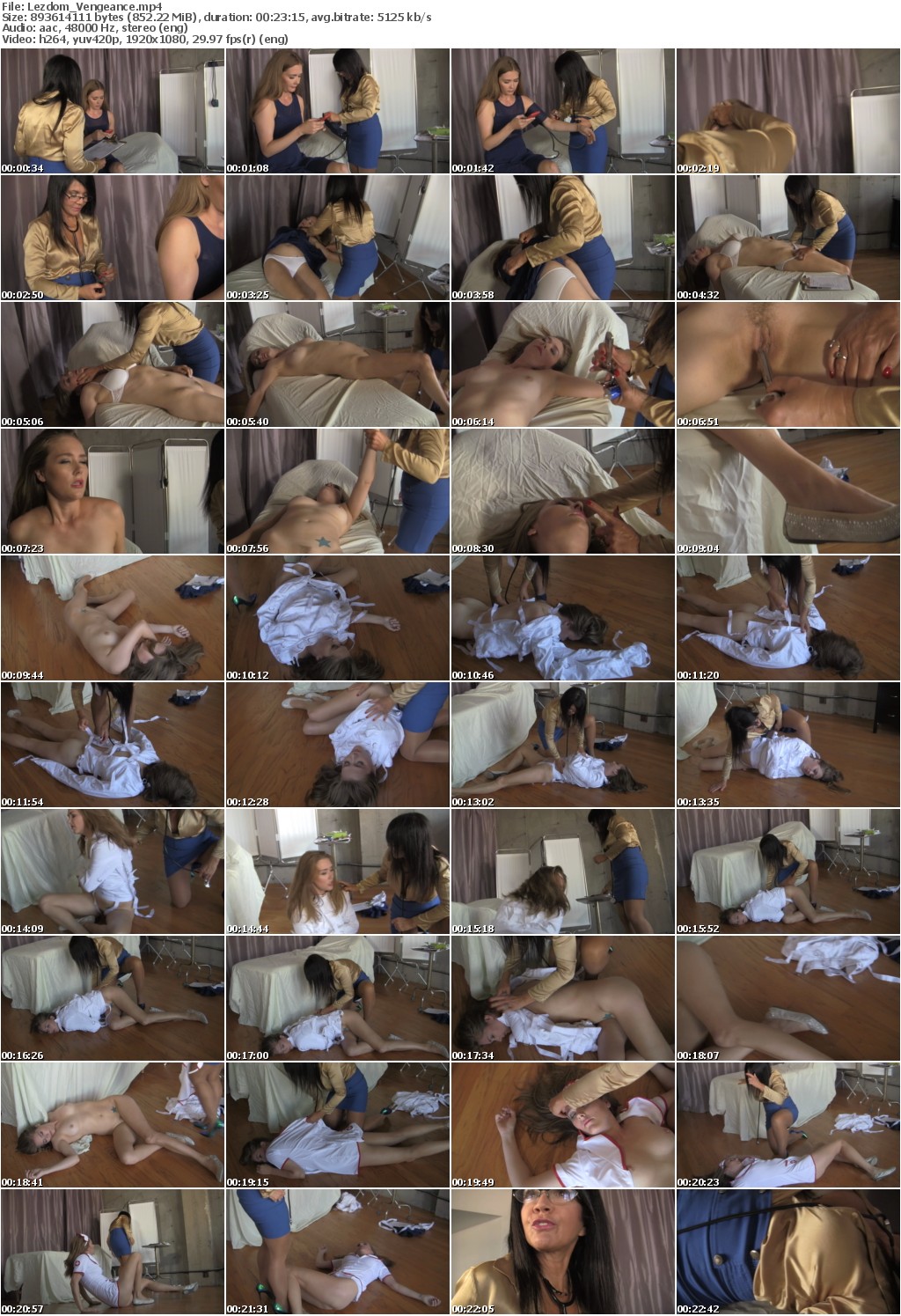 Kendra James' relaxing day at the spa is interrupted by a vigilante bent on putting an end to her human trafficking crimes. As Kendra strips down in the treatment room, Star ties up the masseuse. She pulls a nylon mask over the masseuse's head, binding her hands and wrists with pantyhose and leaving her cleave gagged.
Kendra relaxes on the bed. Her eyes remain closed as Star creeps up on her, clamping her hand over her mouth.
Star pulls Kendra up onto her knees and shoves a dildo into her mouth. Kendra struggles and moans. Sick of Kendra's noise, Star pulls out and slaps her hard across the face. Kendra is shocked as Star wraps her limbs around Kendra's body.
Now Kendra is on the bed, there is a nylon mask pulled over her head and a ball gag shoved in her mouth over the nylon. The gusset of her pantyhose has been removed. Kendra tries to free her hands as the dildo slides in and out of her. Star notices that Kendra is slowly breaking free, but ignores it as she moans and licks her stocking mask in pleasure.
When she's satisfied, Star removes the ball gag from Kendra's mouth, demanding names. Kendra plays dumb, she makes her move with her freed hands. Star quickly pins her, but Kendra is too loud. Star clamps her hand down over Kendra's mouth, but only has one hand to contain Kendra's struggling
The masseuse is struggling to untie her ankles. She finds her phone and tries to dial out. Star stalks in behind her, things aren"t going entirely as planned.
Includes nylon encasement, strap-on fucking, bondage, Kendra James, Star Nine,Hand over Mouth
tags:lezdom,lesbian domination ,femdom,humiliation,submission
Info :
Size: 852.22 MiB
Duration: 00:23:15
Resolution : h264, yuv420p, 1920×1080, 29.97 fps(r) (eng)
Format: MP4
Download – Lezdom_Vengeance.part1.rar
Download – Lezdom_Vengeance.part2.rar
Download – Lezdom_Vengeance.part3.rar