Naomi Swann Pantyhose – HD 1080p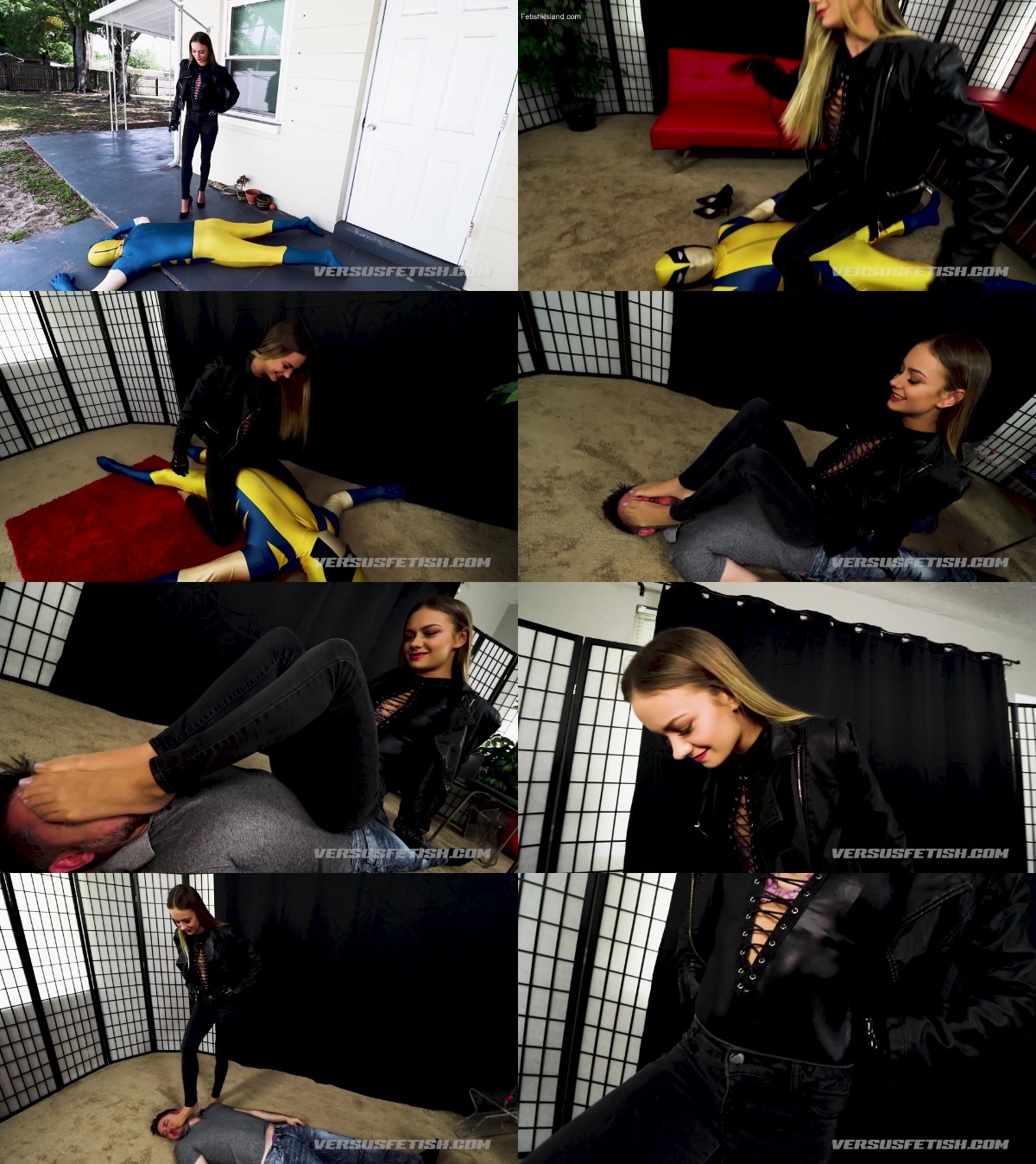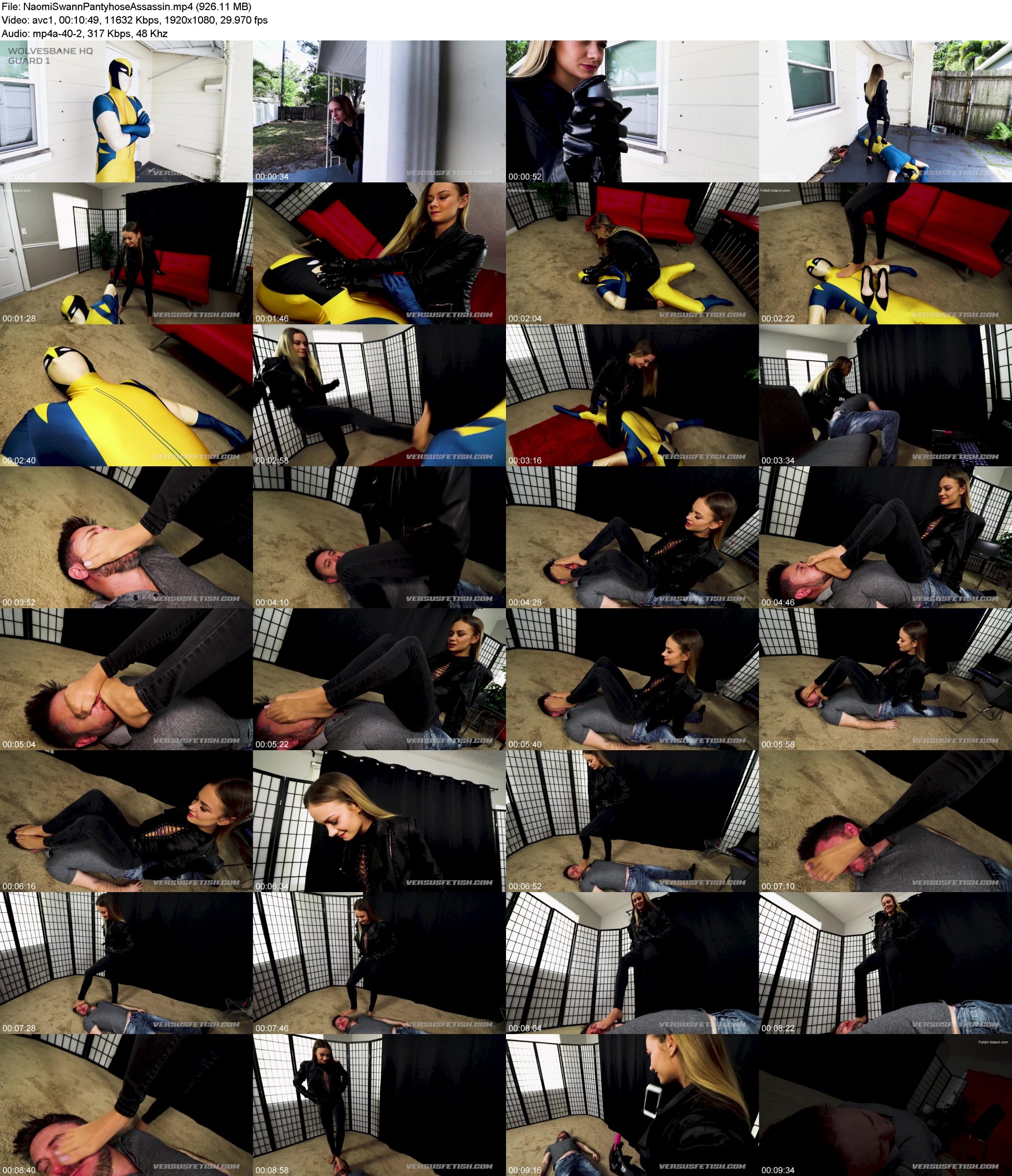 Naomi is hired to éliminate a group of men and bring back informations on a USB.
1st Part : Naomi is dressed with leather or black slim pants, black jacket, black gloves, tan pantyhose and black pointed toes heels. The henchmen are dressed with zentai suit.
First : The guard is in the front of the hideout, keeping the enter. Naomi coming and uses a poisoned gaz. He falls on his chest. She walks to him and nudges his body with her foot to check if is . Then she enters in the hideout, using the body as doormat.
Second : The guard is a room, Naomi see him and takes off her shoes to be quiet. She approach the man behind, then she stabs him with her heels. He falls on his back. Naomi sits on him and him with an hand over mouth. Then she stands up and doing a little victory pose. She puts her heels on chest the guy's chest and continues without shoes.
Third ; Naomi enters in an another room. A guard approach behind her and attack Naomi but she beats him quiclky, and beack his neck. Then she leaves the room, stepping on his stomach.
Last : Naomi enters in the boss room. She approach the man behind and uses a technique to paralyse him.
He begs for his live but she don't care and him by smother him with her feet. Then she rubs his face with her foot and walks to a desk with a computer, stepping on the man body.
She sits on the desk and calling her boss to says the succesfull of the mission.
2de Part : Naomi changed her clothes. She is dressed like business woman, with black transparent pantyhose this time.
She takes the usb and turns back to leave the hideout, stepping on all of bodies in her way. She recovers and put on her shoes in the process.
Clip Features: Pantyhose Domination, Mixed Fighting, Trampling, Superheroines, Foot Domination, Foot Smother
Starring: Naomi Swann, Jason Ninja
Category: MIXED FIGHTING PANTYHOSE DOMINATION, TRAMPLING, FOOT SMOTHER, FOOT SMELLING, FOOT HUMILIATION.
Keywords: naomi swann, jason ninja, feet, toes, punching, biker chicks, executrix.
tags:superheroines fetish,superheroine porn,superheroines sex,humiliation,superheroines adult movies,fantasy,femdom,power rangers
Duration: 00:10:49 Resolution: 1920×1080 Format: MPEG-4 Size: 926.11 MB