Mona Wales – Lobo Destroys Supergirl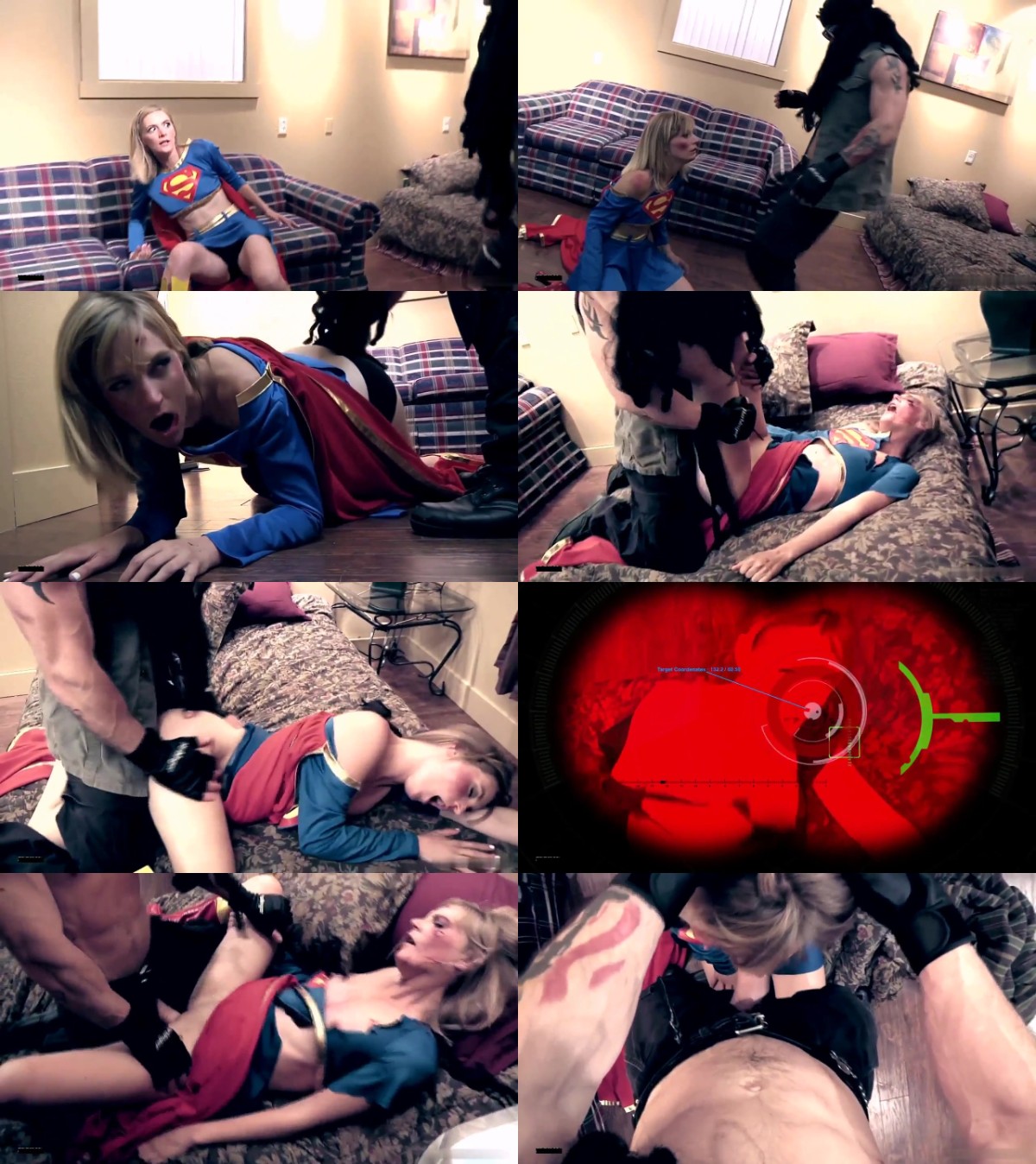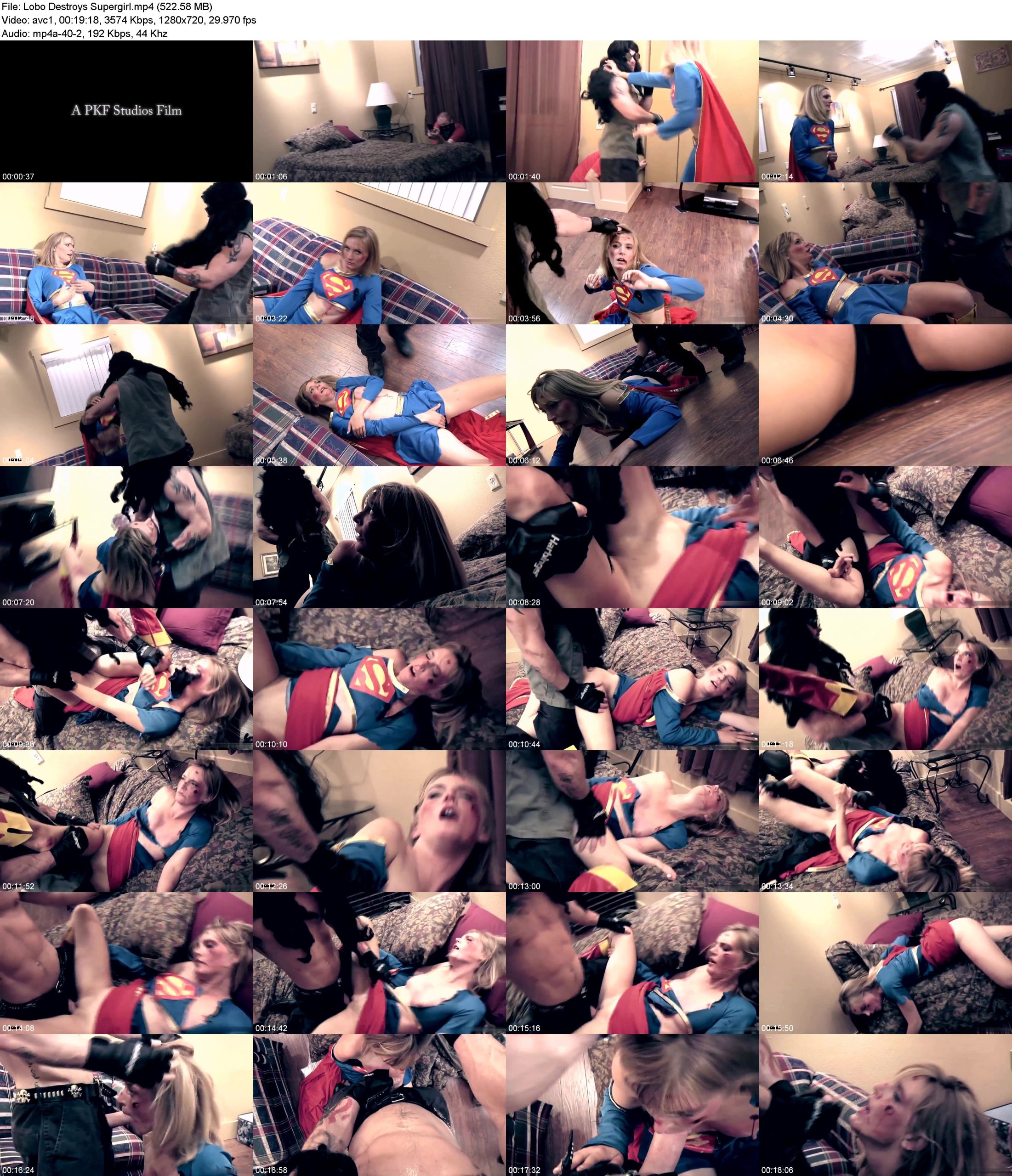 The movie opens with Supergirl and some guy in a battle. The guy is trying to kill her with a pistol. Not working very well. Just when SG is about to kick his ass, Lobo–a space-thug-bounty-hunter guy shows up and starts attacking her.
Big fight. At first, SG lands some good hits, but it does not seem to be effecting Lobo, who clearly is enjoying himself as he sets to beating down our heroine. And is is definitely a beat down!
Not only is Lobo able to land some great punches on SG, but he also has some special powered up punches that seem to quickly sap her energy.
Once weakened, he turns on his energy weapon and using his hands is able to discharge voltage though her. SG is so messed up by this, she actually wets herself. And then Lobo proceeds to crush her chest, then hits her some more, punches her ass, rips her clothes and at one point even rapes her. In fact, after he rapes her, he forces her to blow him until he covers her face in his hot semen.
There is no hope for SG as he ends it by punching her super pussy to a pulp, then take her down to the floor and wails on her face until she is a sticky, bloody mess. With the final hit, you hear a crack. Her body is motionless and Lobo proceeds to flush her with his killing energy to make sure she is toast. In the end, she is nothing but a shell.
He gets up and leave.
In the meantime, the mortal guy who though he could blast her with a pistol, comes out guns blazing, seemingly finishing the already dead SG off and posing with her corpse as proof.
Fetish Elements: Graphic Violence, Nudity, Superheroine, Explicit Sexual Content, Hitting, Punching, Blood, Sexual Assault, Forced BJ, Cum Shot, EFX, Body Views.
tags:superheroines fetish,superheroine porn,superheroines sex,humiliation,superheroines adult movies,fantasy
Duration: 00:19:18 Resolution: 1280×720 Format: MPEG-4 Size: 522.58 MB