Molly Jane & Cory Chase – The Lair of Madelyne Prior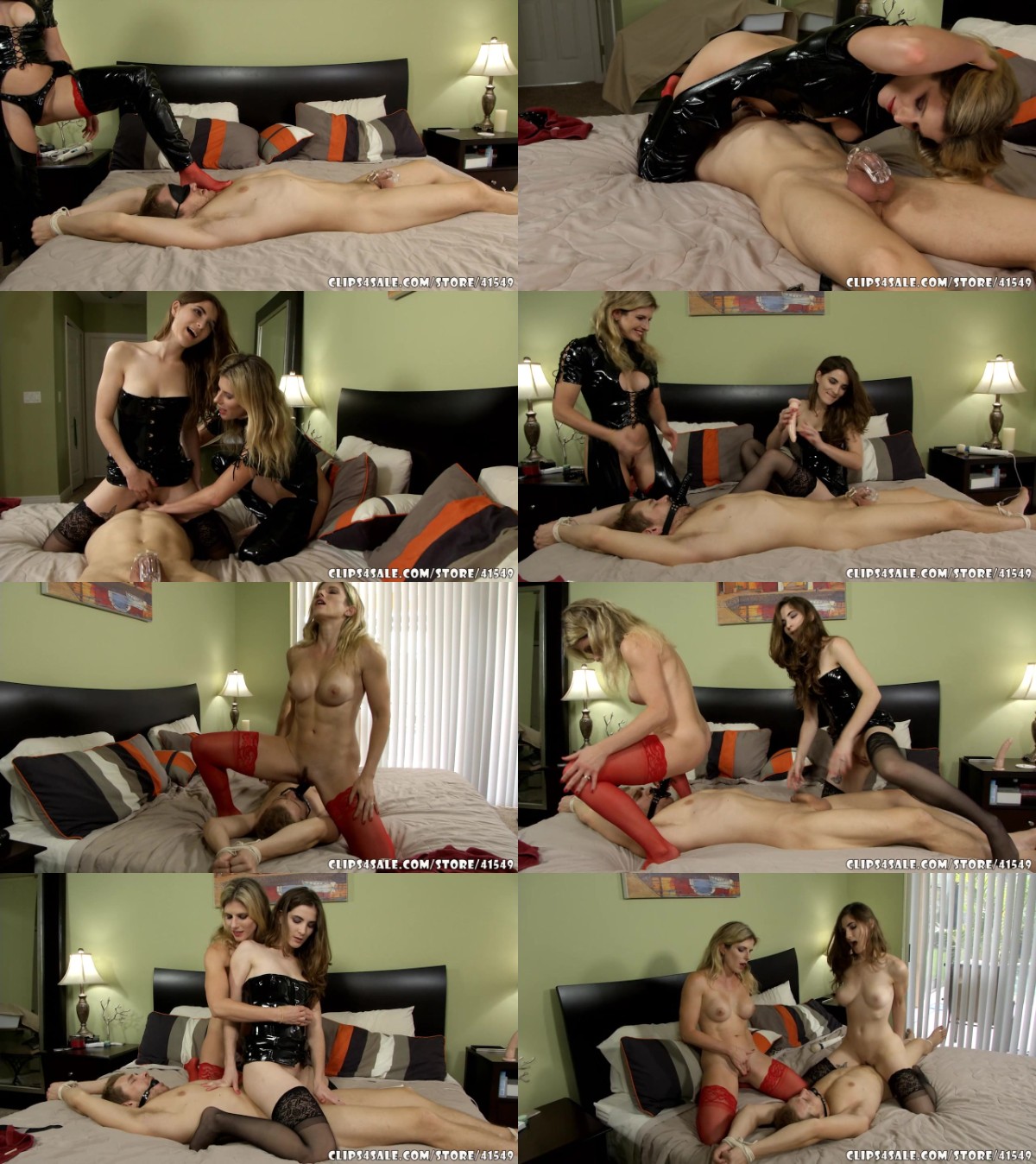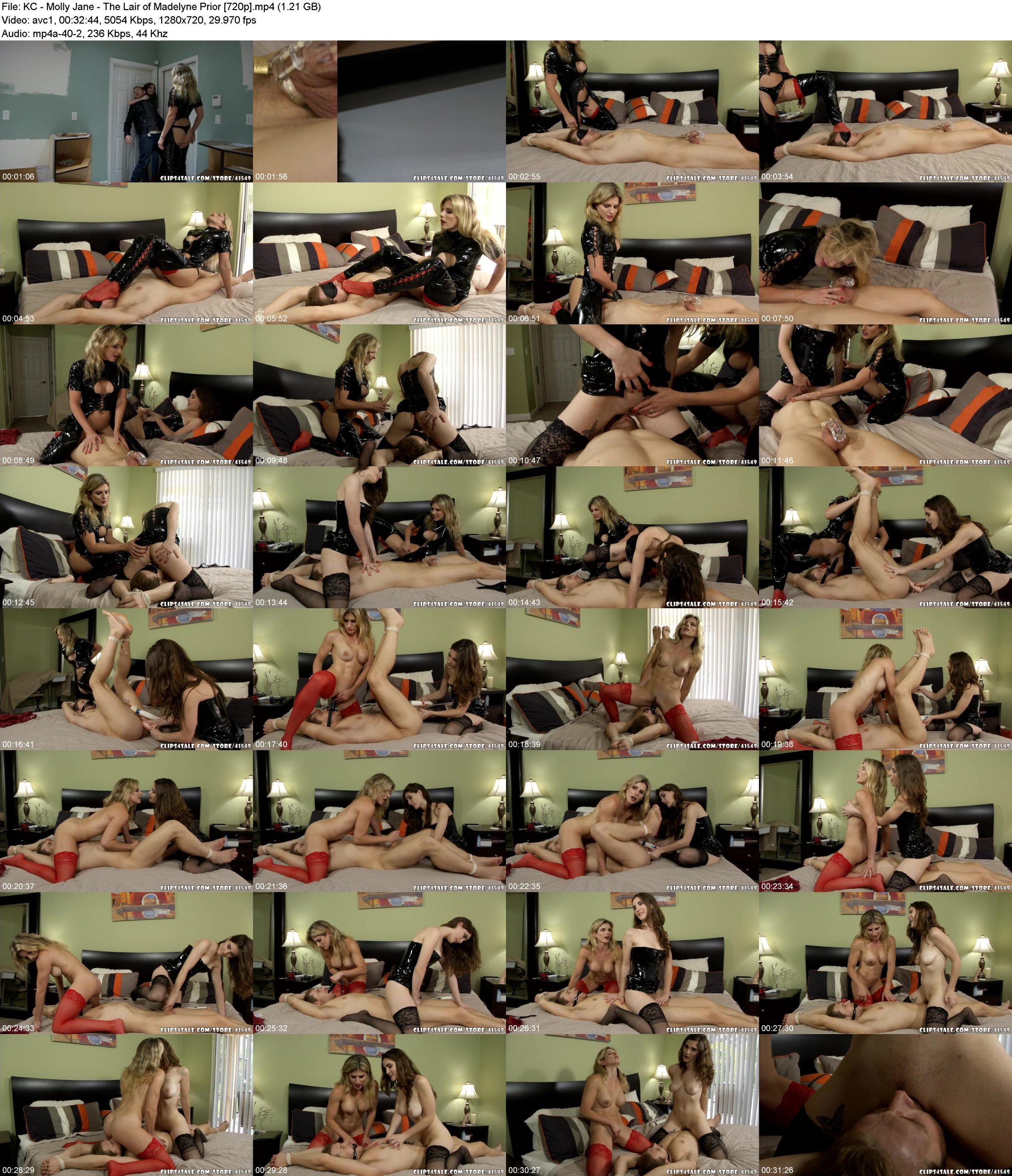 Alexander may be the last man on earth. Vampire women have been taking over the planet. He returns home to find his wife Molly waiting for him. He has no time. He needs to find his hidden weapon against them. Molly tells him that he should just give up. Before he can leave Madelyne Prior walks in the room. Molly grabs her husband and hold him for Madelyne to bite his neck and drive him .
A month later he wakes to fine himself tied, blindfolded and with a cage around his cock. Madelyne begins her training. "When I'm done you will be serving your masters, Womankind" She takes off her heels and rubs her sweaty stocking feet on his face rubbing them against his tongue. Taking off her underwear she sits on his face making him smell her and worship her. He moans as she licks his cock cage, her pussy ridding his face.
Molly dressed all in black comes to join her mistress and masturbate with a dildo as she watches Madelyne ride her husbands face. The girls take turns ridding his face, making him lick their moaning wet pussies.
Madelyne laughs as she puts a cock gag in his mouth while Molly slides a dildo into his ass. She takes a vibrator and places it on his balls as she fucks him. Madelyne fucks his cock gagged mouth and they kiss. The mistresses take off his chastity and jerk his cock. While Madelyne rides him Molly teases him by rubbing his newly freed cock on her pussy until Madelyne cums.
Molly fucks her husband while Cory watches and masturbates. She moans and bounces on his helpless gagged and tied body. He loses himself and cums inside her, all his will broken. They take off his gag and Molly brings her cum filled pussy to his face. They make him drink and lick out his load, their new completely defeated slave.
Category: SUPER VILLAIN cory chase, alex adams, fem dom, super villain, molly jane.
tags:superheroines fetish,superheroine porn,superheroines sex,humiliation,superheroines adult movies,fantasy,femdom,strapon,bondage,prostate massage,forced orgasm,vampires
Duration: 00:32:44 Resolution: 1280×720 Format: MPEG-4 Size: 1.21 GB
Download or WATCH ONLINE – KC_-_Molly_Jane_-_The_Lair_of_Madelyne_Prior_720p.mp4