Mega Megan VS Morbid Devastation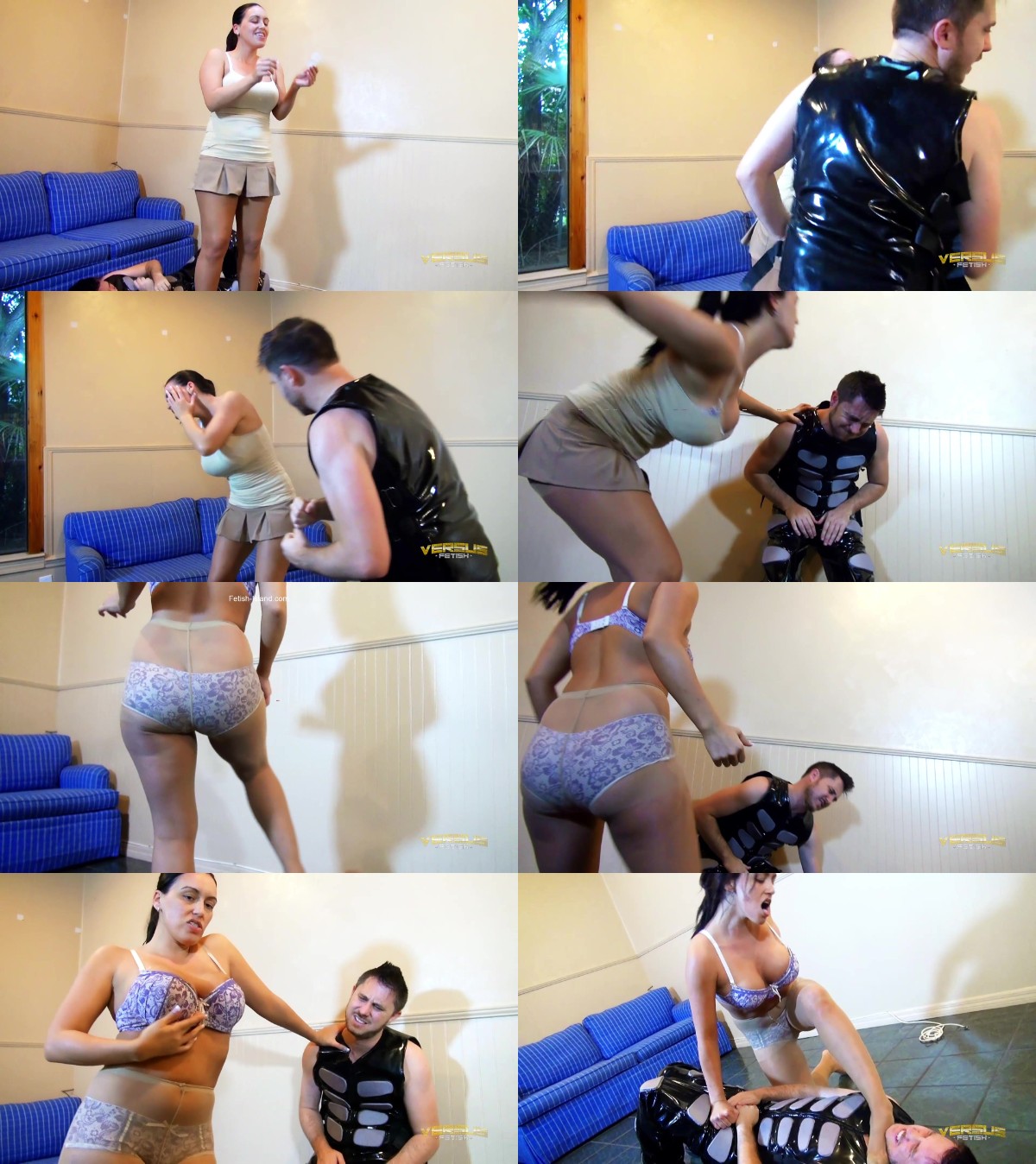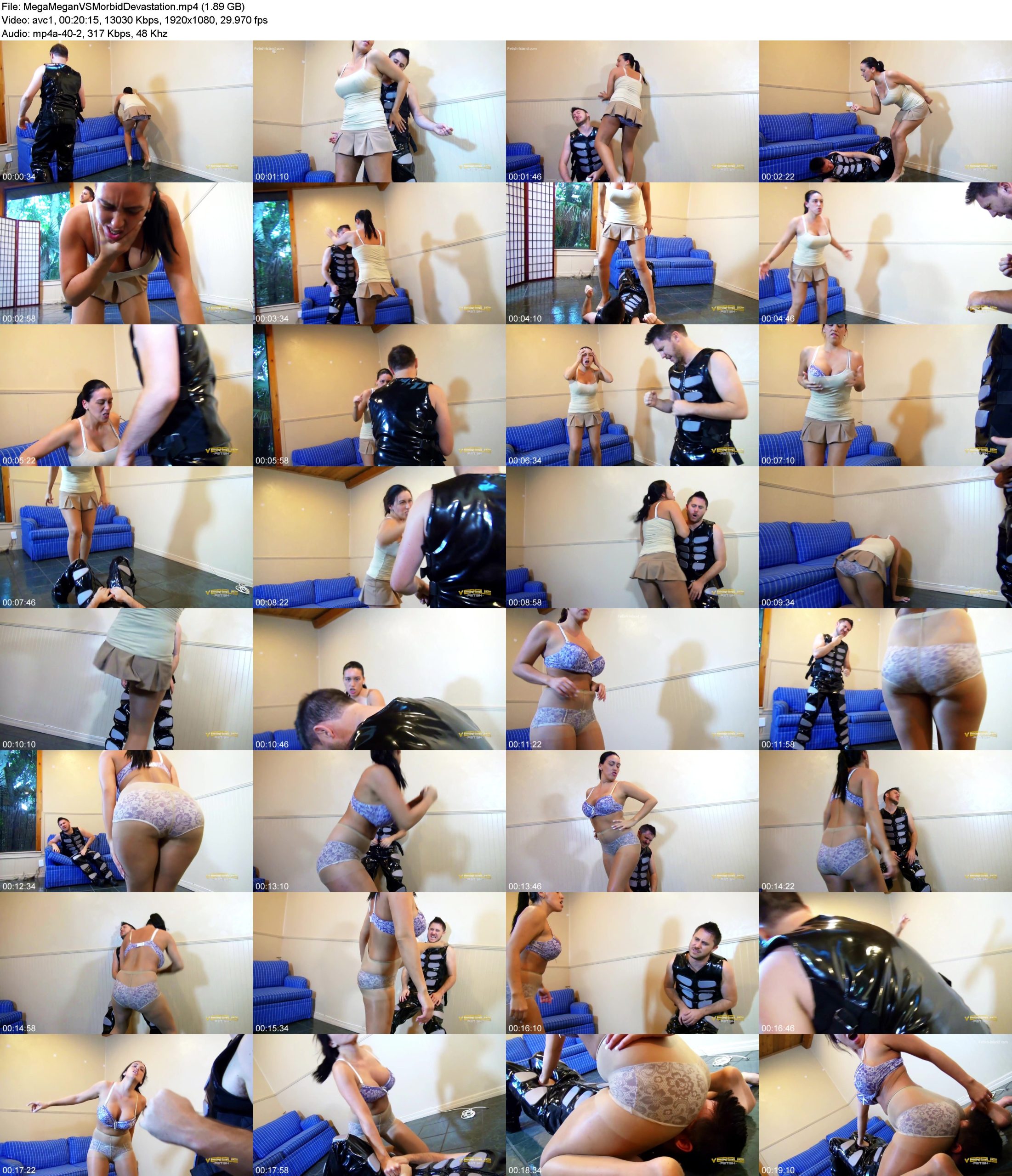 Supervillains Mega Megan and Morbid Devastation break into a lair to steal missile launch codes. They find them and He picks them up.
She gets excited and says how well he's done and how hot he looks and flirts with him. Rubbing her ass against his crotch and showing him her cleavage.
She then elbows him in ribs and back kicks him in the balls and then knees him in the face. She takes codes off him and mocks him.
He gets up to fight, she punches him and he punches her back. These two Powerhouses they go for it in an epic back and forth fight. MD uses his stremgth to deliver powerful blows, but Mega Megan has her sexuality as he upper hand. As she teases him throughout the match, slowly stripping down to her bra and panties to completely mesmerize him, then attack his family jewels with no remorse! These two don't hold back!
Starring: Megan Jones, Jason Ninja
Clip Features: Mixed Fighting, Facesitting, Ballbusting, Mixed Boxing, Supervillains, Sound FX
Category: MIXED FIGHTING SUPER VILLAIN, SUPERHEROINES, MIXED BOXING, BALLBUSTING, FACE SITTING.
Keywords: megan jones, jason ninja, punching, kicking, sound fx, amazons, big boobs, big ass.
tags:superheroines fetish,superheroine porn,superheroines sex,humiliation,superheroines adult movies,fantasy,femdom,faceitting,pussy smother
Duration: 00:20:15 Resolution: 1920×1080 Format: MPEG-4 Size: 1.89 GB