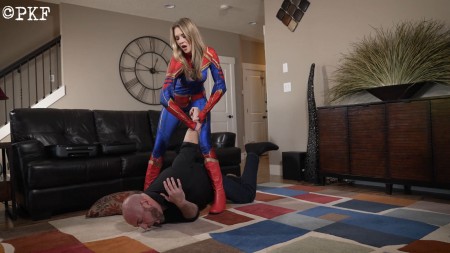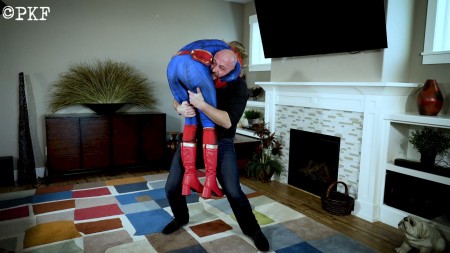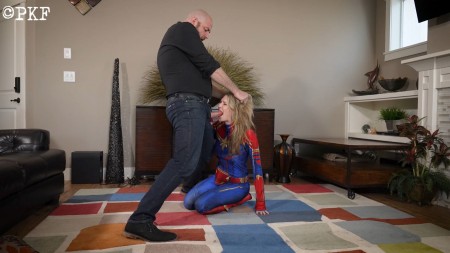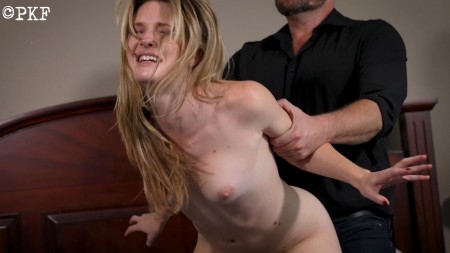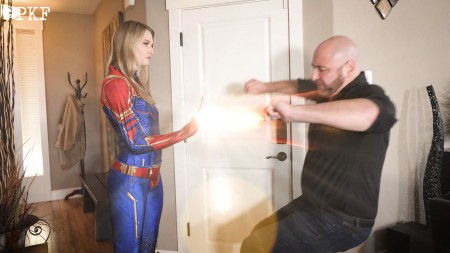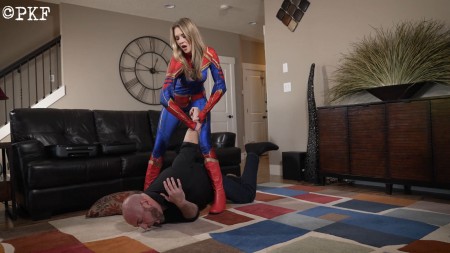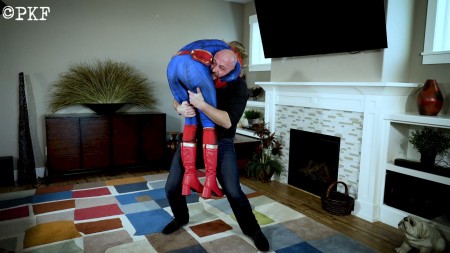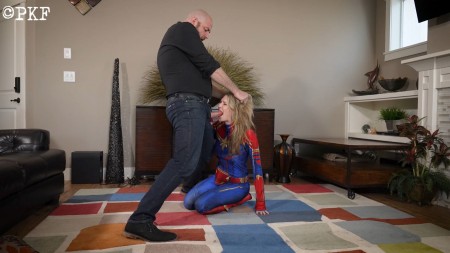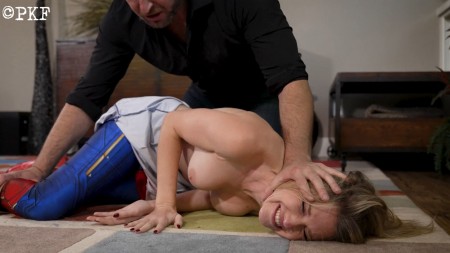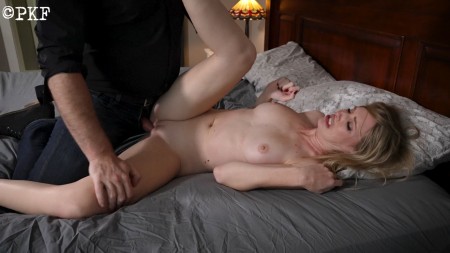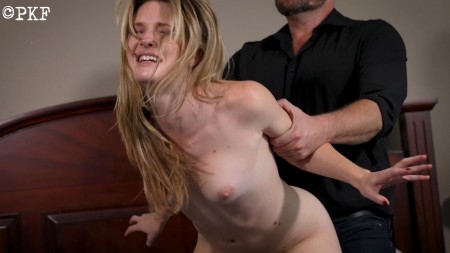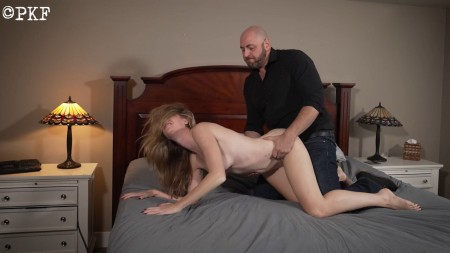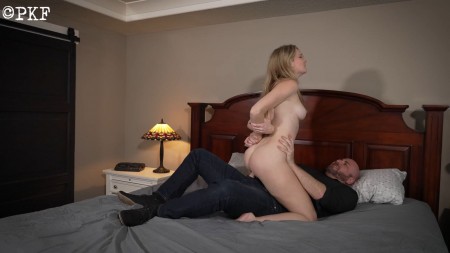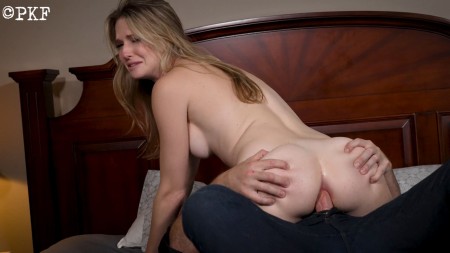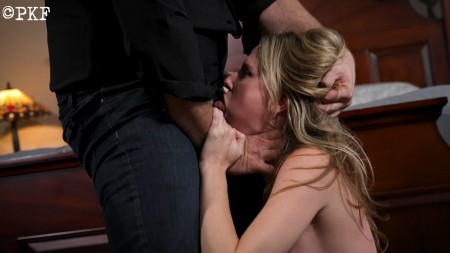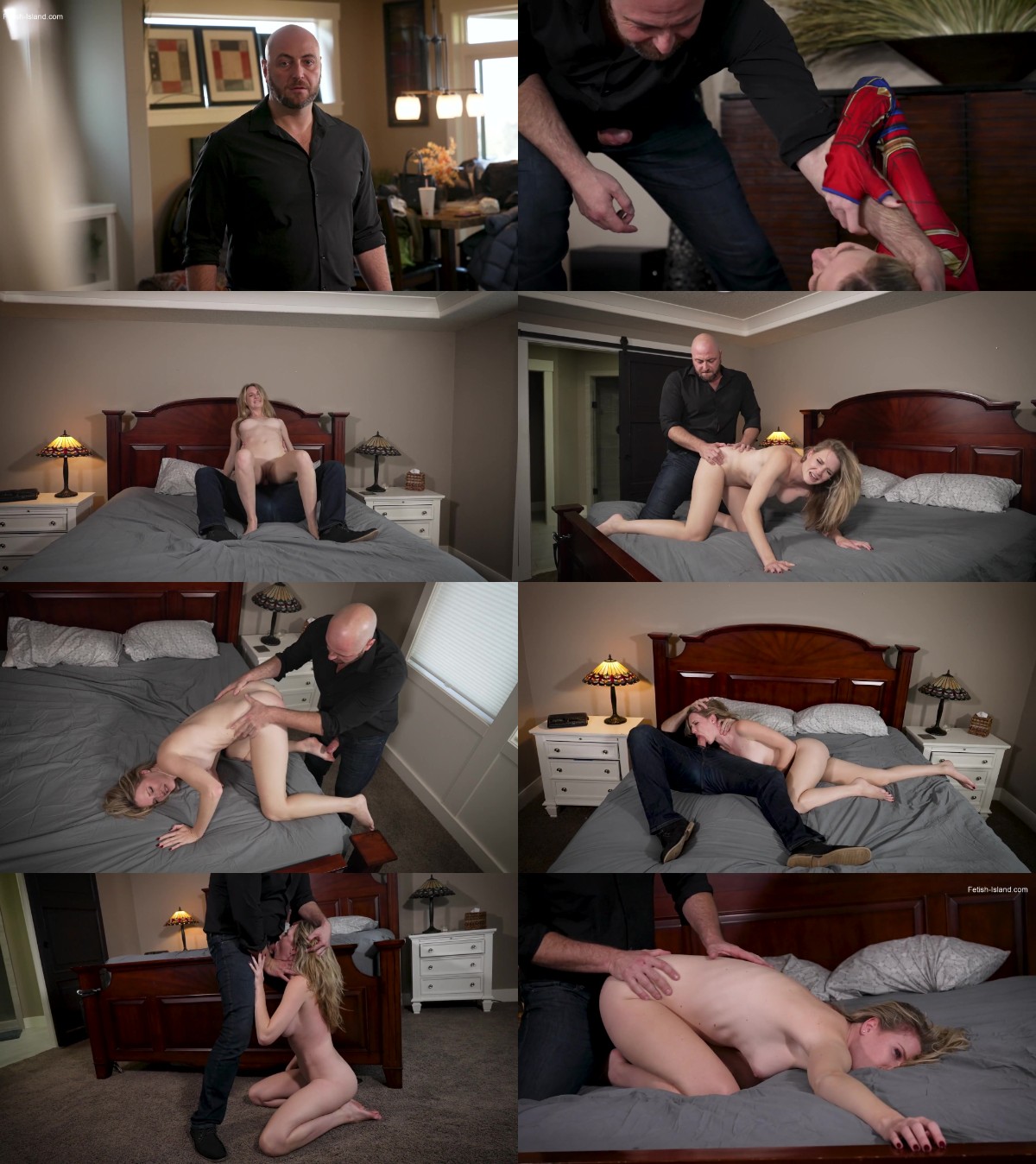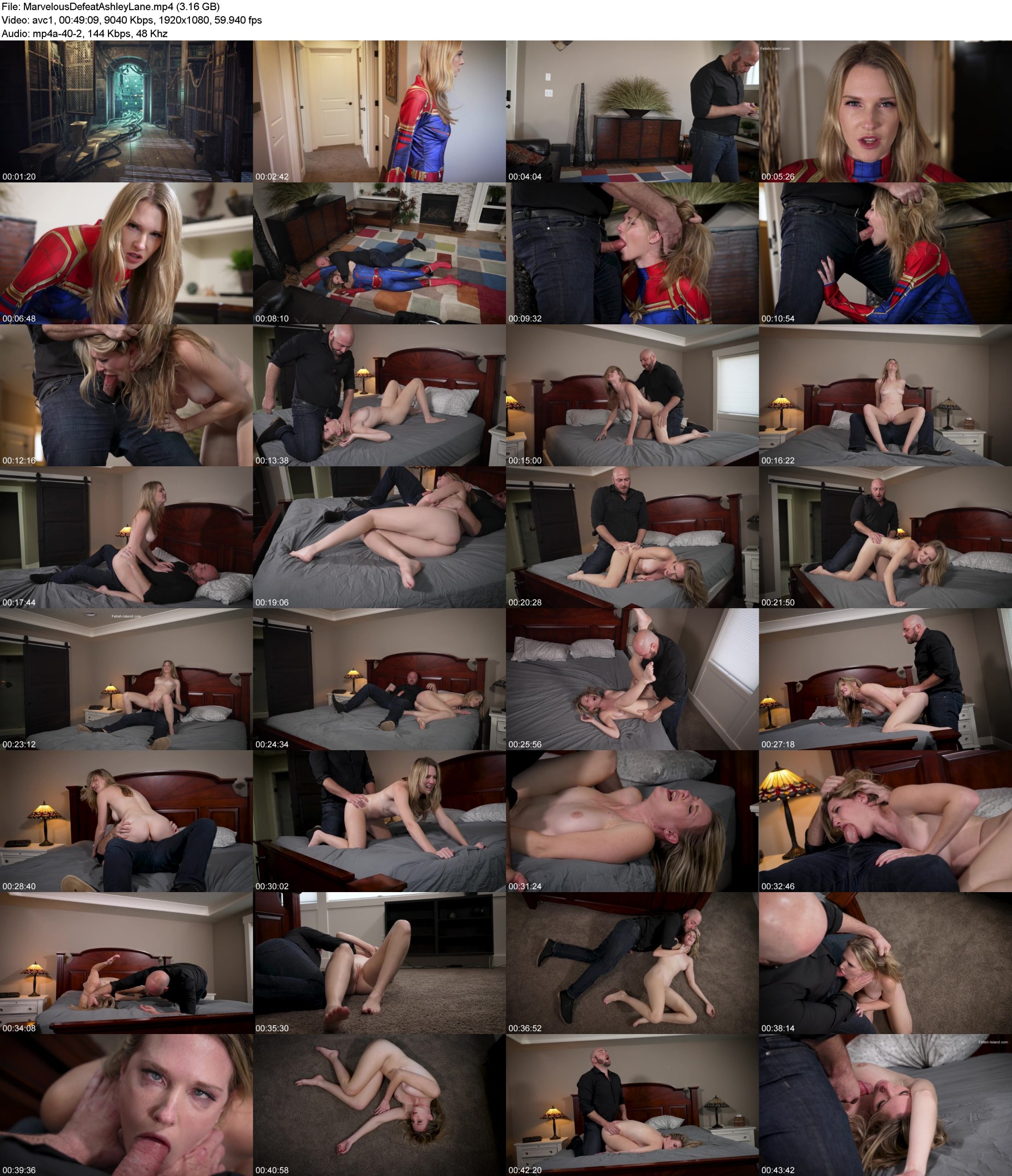 When a scientist plans to run off with a dangerous anti-superhero weapon, a hero is sent to intercept him.
When she confront the man, he plays coy at first, but then tries to escape. She casually blasts him with her energy pulse and reminds him that she is an all-powerful being and he is just a….man. When that does not work, she opts for torture, something she kinda enjoys, but as she is about to break his arm off, he tells her the location of the weapon.
As she looks in the cabinet, he grabs the weapon from the actual location (hidden in plain sight), and blasts her, thereby removing her super powers for 24 hours. She reminds the smug scientist that while she has no powers, she is still an elite trained soldier. They fight, but soon he somehow gains the upper hand and overpowers her. With her defeat, she succumbs to his will.
First, he forces her to suck his cock, making her gag on it while pulling her hair, forcing her head against his crotch. She drools as she chokes on it. Then he pushes her to the floor and strips off her super suit. Once again he forces her back onto his cock before taking her up to the bedroom.
In the bedroom, he forces her to blow him some more before fucking her. He fucks her around the bed for a bit, doggy, missionary, cowgirl and reverse.
Then, he puts his cock in her ass and that is where it spends the majority of time. As he fucks her ass he demeans the super bitch. Intermittently he puts his cock from her ass to her mouth and occasionally back in her pussy. Finally he is ready to cum and forces her to the floor where he feverishly works to blow his load in her mouth. But she is not cooperating. So he grabs her throat.
He forces her to the floor and hand strangles her for a while. Then he pulls her upright and shoves his cock back in her mouth while he strangles her. He watches her eyes grow wide and pleading as he chokes the life out of her. Once she is dead, he lets the superhero fall unceremoniously to the floor.
After a bit, he picks her up and places her on the bed where he fucks her ass until he is ready, then pulls out and cums on her face. He leaves her lifeless body posed awkwardly on the bed.
Role Play & Fetish Elements: Explicit Sexual Content, Violence, Superheroine, Fighting, Forced BJ, Stripping, Forced Sex, Forced Anal, Hand Strangle/Cock Choke, Necro Ass Fucking, Cum Shot, Foot Views, Body Views.
tags:superheroines fetish,superheroine porn,superheroines sex,humiliation,superheroines adult movies,fantasy
Duration: 00:49:09 Resolution: 1920×1080 Format: MPEG-4 Size: 3.16 GB