Wonder woman VS Epoch the time-traveler (hd)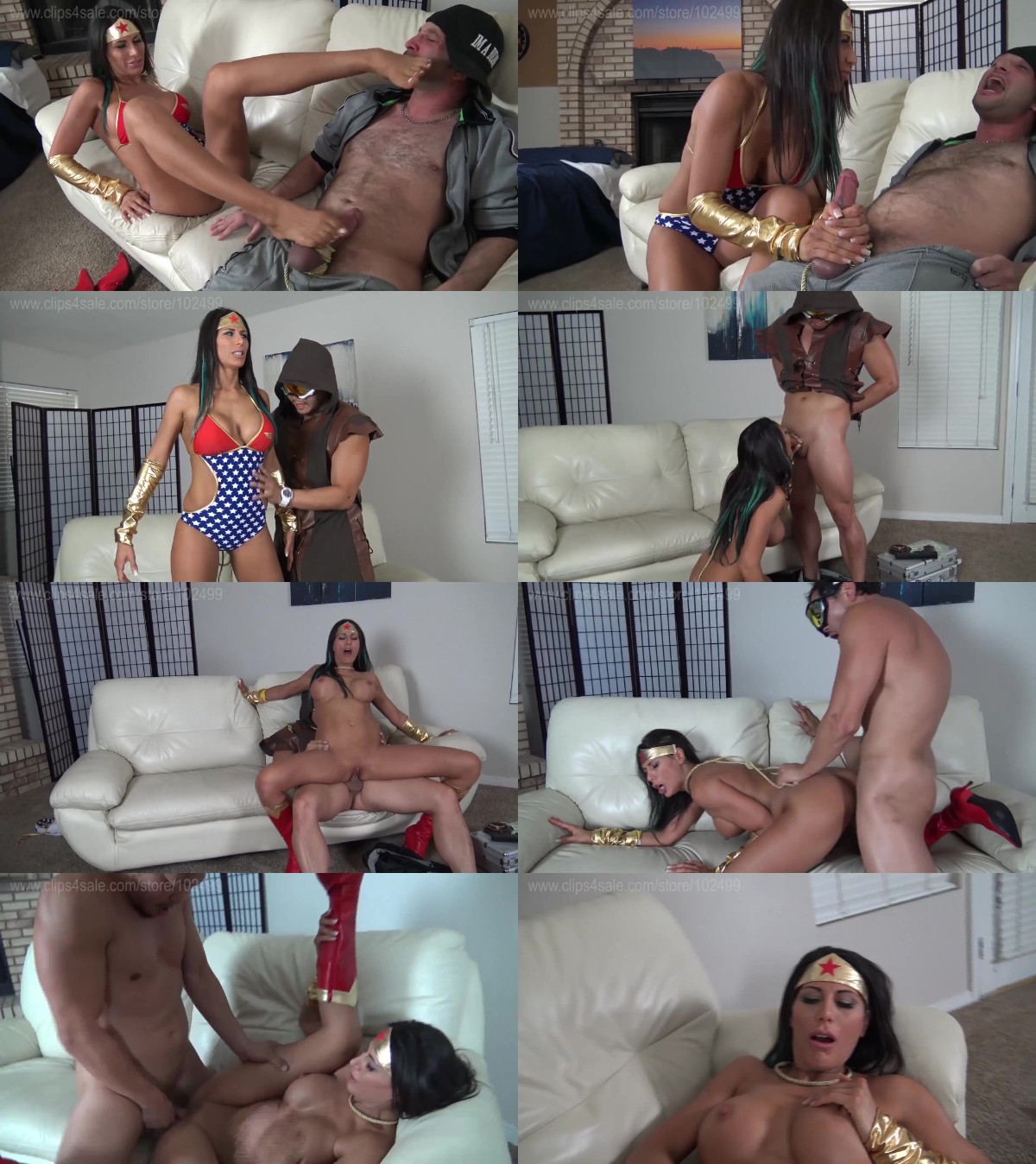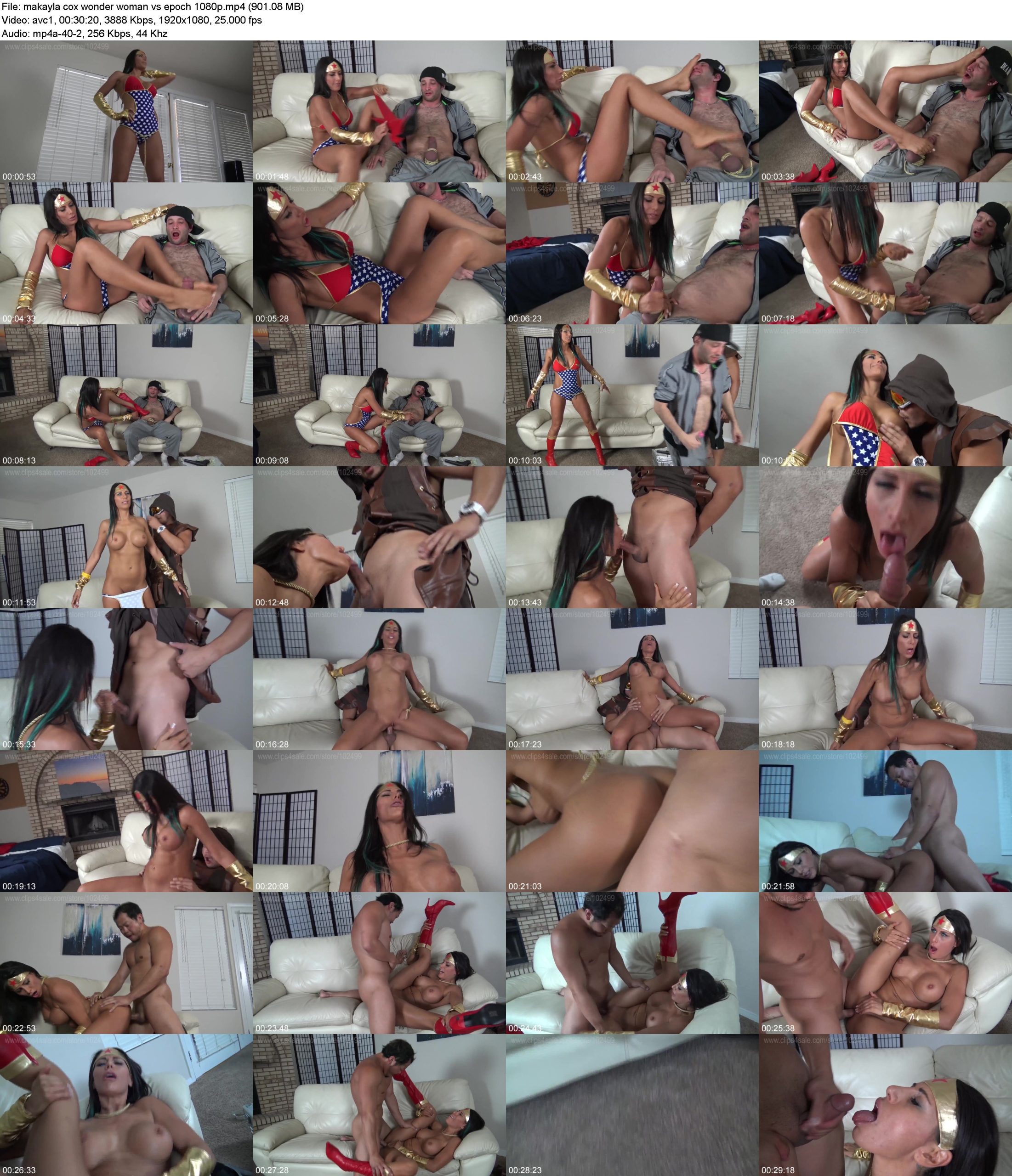 MACKAYLA, JASON KATANA, DYNAMITE
Wonder Woman is in pursuit of the mysterious time master Epoch. She has information that the secret of Epoch's location in space and time has been encoded in the DNA of his main henchmen so she has come to disable him and steal his jizz! She busts into Epoch's lair where she encounters his henchmen. With a quick barrage of stomach punches, a kick to the groin and an acrobatic swinging kick to the face from the stripper pole she knocks out the hapless henchman. The henchman wakes up to find that he has been disabled and his cock has been tied up. Wonder Woman sees that he seems to get hard to her feet so she smothers him with her feet and him to extract the jizz. She ultimately roughs up the suspect and extracts her jizz. She saves what she needs in a vial and makes him eat the rest.
Just then Epoch materializes.
Epoch uses his time stopping device to freeze Wonder Woman but leaving her the ability to speak. He then reveals that the henchmen is his step-son from his time travels and that is why his DNA can betray his origins.
With Wonder Woman frozen Epoch taunts her and gropes and caresses her sexy body, revealing her Amazonian breasts and pussy. He then explains that he will turn her lasso of truth on Wonder Woman herself. This will reveal her true personality. Epoch believes that underneath the feminist facade Wonder Woman is actually a dirty dirty beautiful whore who just wants to be dicked down. Wonder Woman protests but instantly changes her tune as Epoch wraps the lasso of truth around her neck as she instantly reveals her true nature which is indeed a dirty, sexy, cum craving slut. She gets right to her knees and starts sucking Epoch's cock and sucking his balls giving an amazing blowjob. She then sits on Epoch's throbbing cock and rides it with pleasure in reverse cowgirl. Epoch then begins to fuck her from behind in doggie and on her back in missionary before cumming on her face. epoch putting his goggles on and saying he'll see her in the future and dematerialize while she stays behind dripping with cum
Categories: MEN MADE TO CUM, FOOTJOBS, HANDJOBS, BLOW JOBS, CUM IN MOUTH.
Keywords: mackayla, jason katana, super villain, freeze, time stopping, fucking, big tits, cumshots, foot fetish, foot domination, slut, cum eating, dynamite.
tags:superheroines fetish,superheroine porn,superheroines sex,humiliation,superheroines adult movies,fantasy,cosplay,parody,footjob
Duration: 00:30:20 Resolution: 1920×1080 Format: MPEG-4 Size: 901.08 MB
Download or WATCH ONLINE – makayla_cox_wonder_woman_vs_epoch_1080p.mp4