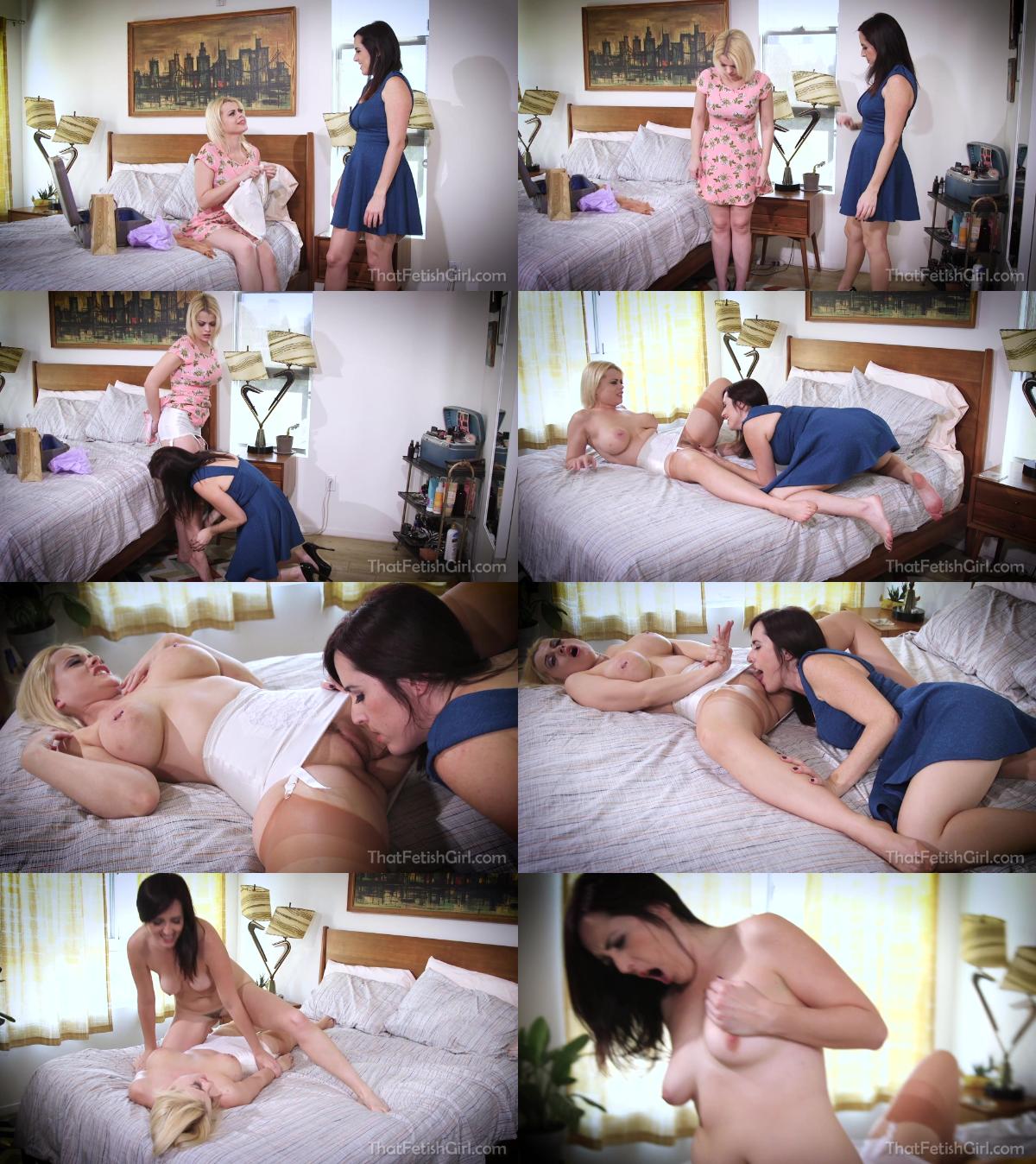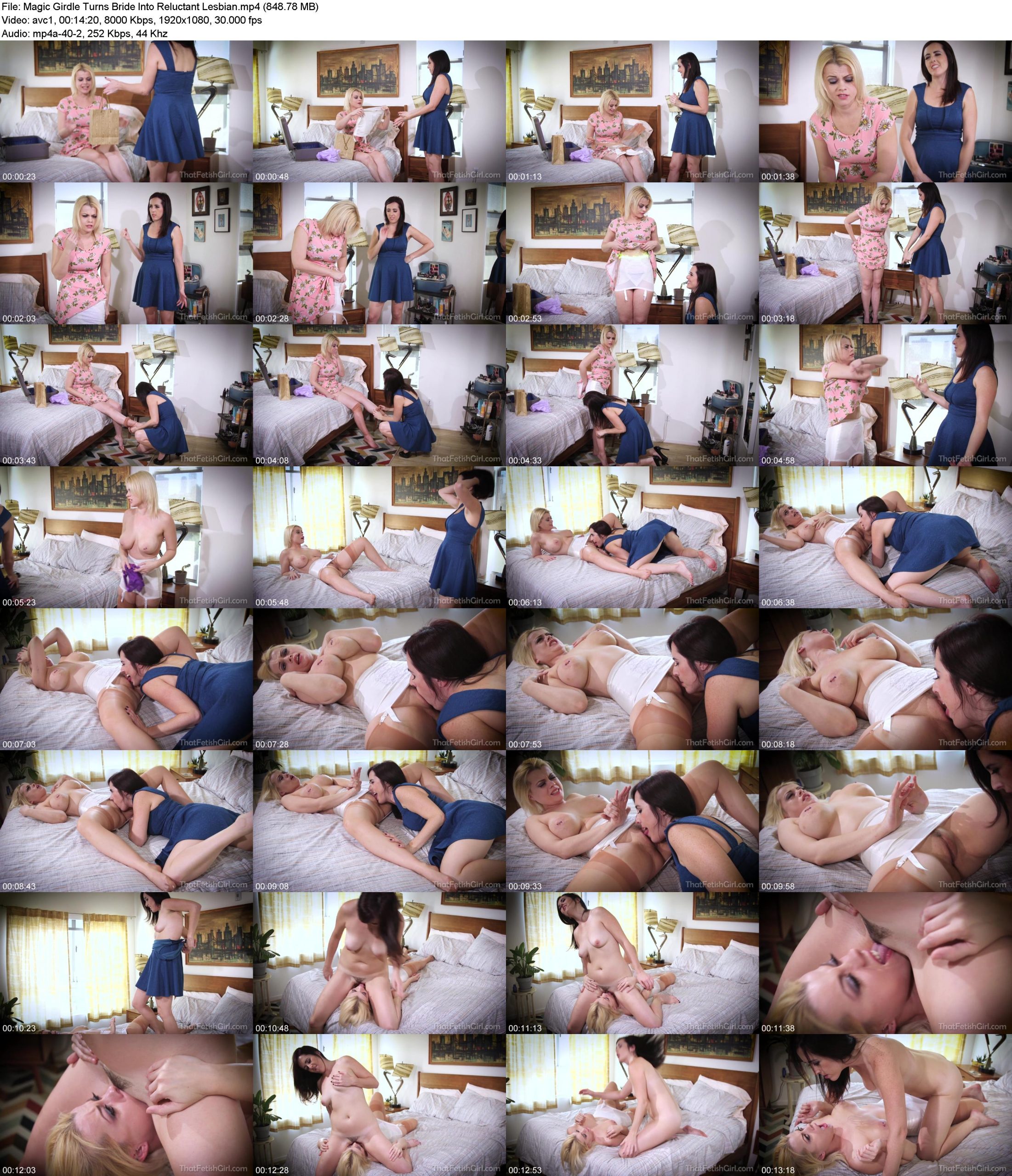 Nadia White & Dixie Comet
It's the night before her wedding and Nadia is in her room getting ready for the rehearsal dinner when her soon-to-be sister-in-law, Dixie, comes knocking on her door with a little gift. She happily ushers her in and opens her present but is a little surprised to find only an old-timey girdle and stockings in the gift bag. Dixie excitedly explains to her that it's family tradition to wear these things for her wedding day and Nadia is at a loss for words. But she doesn't want to offend her new family so she agrees to at the very least try them on.
As she pulls up the girdle, Dixie suggests that she should take off her panties which catches her a bit off guard, but she brushes it off as Dixie gets down to help her zip up the zipper nice and tight. As the zipper closes a zip of light runs down it and the undergarment is enveloped in a weird, magical glow and Nadia starts to feel a little funny. And that's when things start to get really weird.
Dixie starts commanding her to do shocking things and for some reason Nadia is no longer able to resist doing everything Dixie tells her to. She tells her to take off her panties and this time she does it, unable to resist. She makes her take all the rest of her clothes off except the girdle which is now stuck on tight. Finally she makes her lay back on the bed and she climbs up between her legs and starts licking her pussy, much to Nadia's dismay.
Dixie tells her that she's found out her secret that she used to be a porn star and decided to have a little fun with her before the wedding. She licks her pussy until she has an orgasm as much as she tries not to. Then Dixie climbs up on her face and forces her to lick her pussy and return the favor. Nadia looks up at her with disgust while she's licking her clit but she can't stop. Once Dixie has had her own orgasm she hops off to leave and tells her not to think about telling her brother, that nobody will believe an ex-pornstar ranting about magic underwear.
Category: MAGIC CONTROL
Related Categories: FORCED STRIPPING, FEMALE TRAINING, LESBIAN DOMINATION, EROTIC MAGIC, GIRDLES.
Keywords: pussy eating, sisters, girl/girl, lezdom, vintage lingerie, special fx, forced lesbian, pussy grinding, forced orgasm.
Duration: 00:14:20 Resolution: 1920×1080 Format: MPEG-4 Size: 848.78 MB
Download – Magic_Girdle_Turns_Bride_Into_Reluctant_Lesbian.mp4