Loser gets Dildoed + Diapered!! – Jess Nova vs Gabby Montanna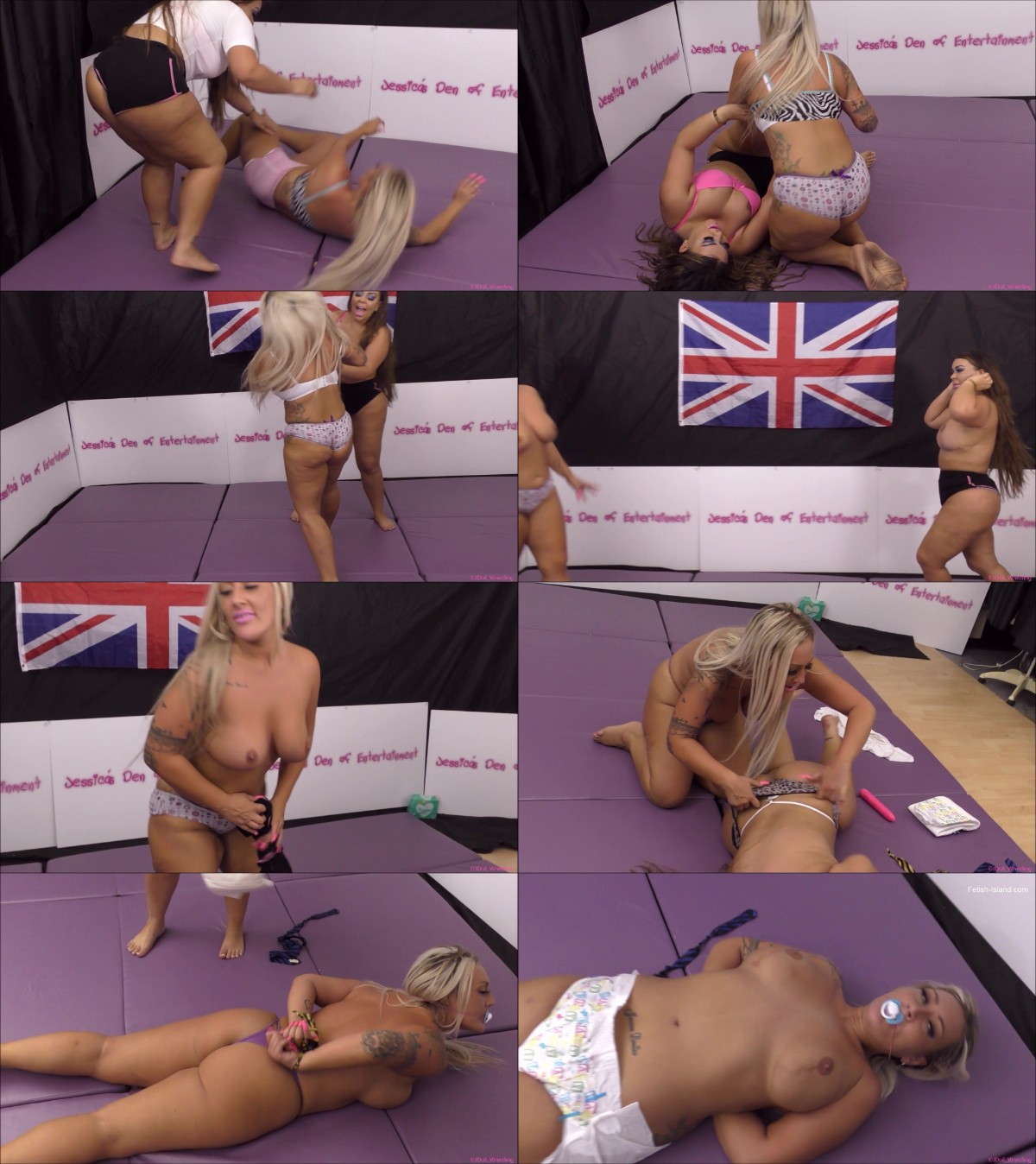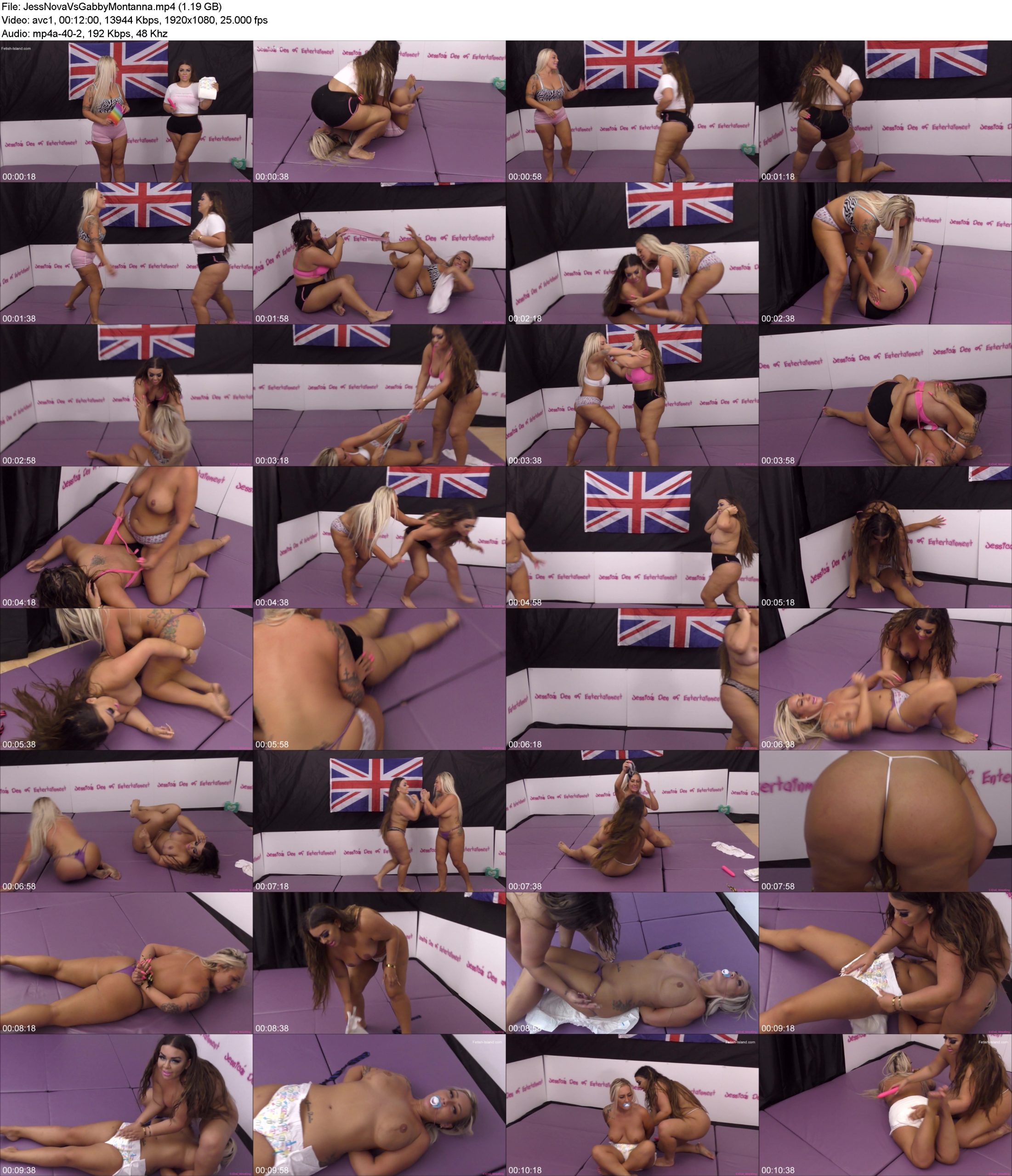 *Facesitting Special* Bra and Panties Match (Strip-Wrestling Match) w, Loser gets Dildoed + Diapered!! ~ Jess Nova vs Gabby Montanna
(Jess Nova vs Gabby Montanna)
These 2 girls compete in a Facesitting-Special Bra & Panties Match (Strip-Wrestling Match)…
By which to win one girl will have to Strip her opponent butt-naked, Strap her in a nappy, And then pin her by sitting on her face for a 10-second count!
The girl who wins the match will receive £500 prize money :: Whilst the girl who loses will end-up suffering the humiliation of getting stripped naked, dildoed, then diapered, infront of the live audience watching!!
Editor's Notes: These 2 big bum girls SERIOUSLY hate eachother ~ And so were desperately vying for the chance to stuff a dildo up their opponent's fat ass!!
Both girls seek claim to the title of "The Facesitting Queen" :: And so this match is packed full with multiple facesits + stinkfaces!
It's a hard-fought match, with both girls really going at eachother, determined to strip, expose, and humiliate their opponent infront of the jeering audience :: With one girl even throwing her opponent's panties into the crowd!
Category: FEMALE WRESTLING,big butts , face sitting , dildos , dildo fucking
Keywords: jess nova , gabby montanna , strip wrestling , bra and panties match , facesitting , loser gets dildoed , spanked , embarrassment , loser strapped in nappy , dildo , stinkface , nappies , thong wedgie , pampers , nappy
tags:lezdom fetish,lesbian domination porn,catfight,submission,humiliation,overpowered spanking
Duration: 00:12:00 Resolution: 1920×1080 Format: MPEG-4 Size: 1.19 GB