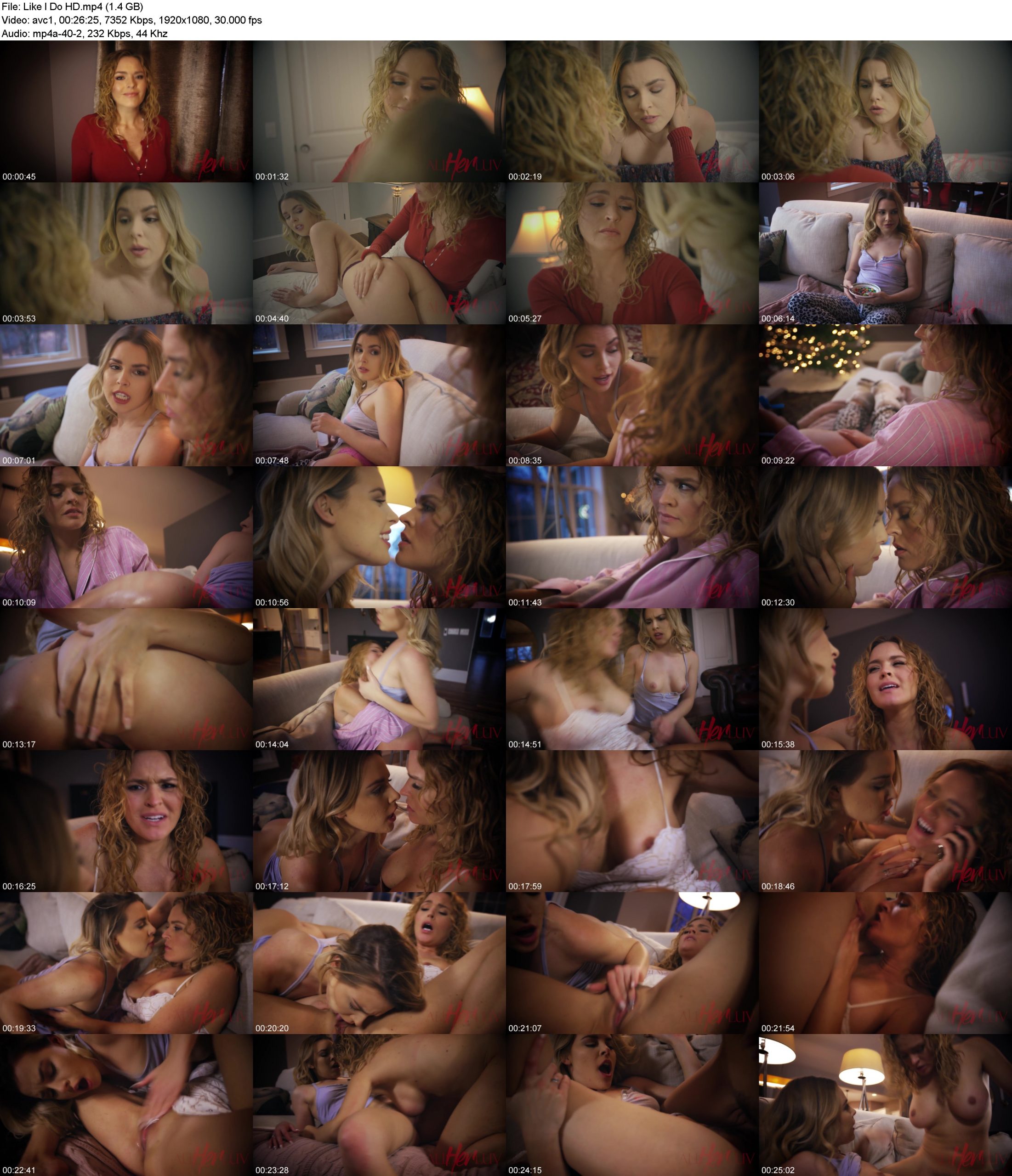 Includes: Aubrey Sinclair has an obsession with her mother, Krissy Lynn, tribbing, wet orgasms
Krissy is arguing with her husband. He believes that his daughter is turning Krissy against him, and even though Aubrey is 18, she is still living under his roof, and deserves punishment for her behavior. Krissy is adamant against spanking but her husband insists it's the only way to set her straight. She enters Aubrey's room and sees Aubrey still awake.
"Your father wants me to spank you. I know it's absurd. Let's just tell him that we did tomorrow morning, ok?" Aubrey smirks, she insists that he is intent on hurting her. "Spank me," she tells Krissy, "tell him you made me cry and then watch his face.. if you see that he is satisfied, then you'll know I was right." Krissy thinks the whole idea is strange, and just as she's searching for the words to reason with Aubrey, Aubrey begins to taunt her. Krissy becomes enraged at Aubrey's language and grabs her by the hair and bends her over the knee. She spanks her with all of her strength and Aubrey tried to hide her pleasure moans. The feeling of her mother's hand so close to her pussy makes her squirm with pleasure. Krissy's senses come to her as her anger cools and she feels awful for what she's done. "Oh honey, I.. I.. I'm so.." she stammers looking to find a way to apologize, but Aubrey interrupts, "go and tell him, GO!" Krissy leaves in a hurry.
The following morning Krissy comes downstairs alone as Aubrey is watching cartoons on the sofa. "Where's daddy?"
"He's staying at the White Pier Hotel."
Aubrey is intensely curious if her experiment worked but all Krissy wants to do is sincerely apologize for her behavior. "It's not in my nature to spank," she explains. It was at that moment when Aubrey noticed the glimmer of opportunity.. "yes, it hurts so bad. It was throbbing and stinging all night long, I could barely sleep," she whines in her sweet little voice. Krissy, "I'll get some aloe lotion, it will help with the stinging," she hands Aubrey the bottle but Aubrey wants Krissy to apply it, "please Mommy, you do it."
Krissy rubs the warm lotion over Aubrey's youthful perky ass, and Aubrey whimpers and moans. Krissy tries to ignore the obvious when her cellphone rings, "it's daddy," she tells Aubrey. She answers the phone and Aubrey begins to kiss her mother's lips, down her neck, she purrs. "What's that noise," her father asks Krissy. "Oh, hm.. it's the cat," Krissy lies. Krissy tries to hold back her pleasure as she wraps up the phone call. Aubrey is breaking her down, little by little, she is becoming her mother's lover.
Category: TABOO
Related Categories: OLDER WOMAN / YOUNGER WOMEN, LICKING, MILF, LESBIAN, SPANKING F/F
tags:lezdom fetish,lesbian domination porn,catfight,facesitting
Duration: 00:26:25 Resolution: 1920×1080 Format: MPEG-4 Size: 1.4 GB